This DIY Micro-Camper Converts Into a Boat In Seconds
By Ryan on 07/14/2020 8:19 AM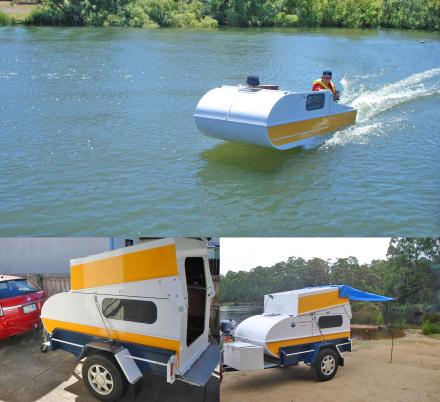 You may recall the Sealander that we posted about a while back that is a mini camper that doubles as a boat, or perhaps the retro camper that has a functioning row boat as the roof of the camper. Well, there's now a cheaper version of a mini camper that doubles as a boat, and you can build it yourself as the full plans are provided. It's called the Mini CAMPER-CRUISER, and it's an original design by an Australian named Craig Titmus. By default it's a camper, but simply fold the top down and it instantly becomes a boat to become any outdoorsman's dream!
When in boat mode, the uniqye DIY micro-camper boat can seat up to 4 people and measures 12 feet long x 4 feet wide with a weight capacity of 750 lbs. Flip the boat back into camper mode, and it'll sleep 2 adults comfortably, and measures 7 feet long x 4 feet wide x 4.5 feet tall. It's perfect for camping lovers, fishing lovers, hunting lovers, or someone who's just looking to test their woodworking or boat building abilities.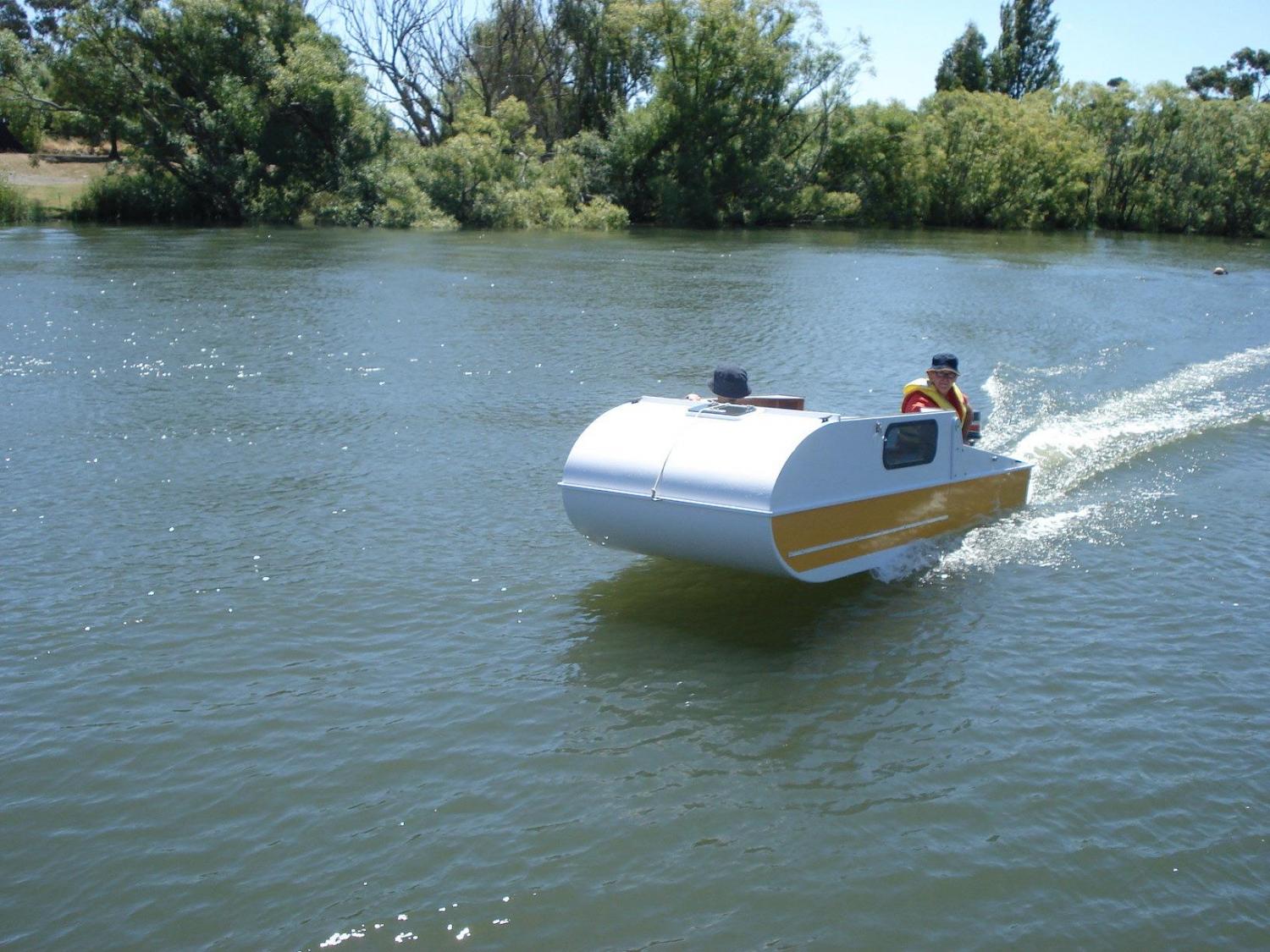 The plans for the camper boat are meant to be more of a shell, allowing the builder to get creative and turn the watercraft/camper into an even greater vessel with more features and expansions. The builder can add things such as a canvas canopy over the hull modules, an attached fold up exterior camper tent for use on rainy days, a folding mast and rudder to take advantage of prevailing winds, and more. The basic geometry of the hull is simple, so adding functional components should pose no problem to ambitious builders.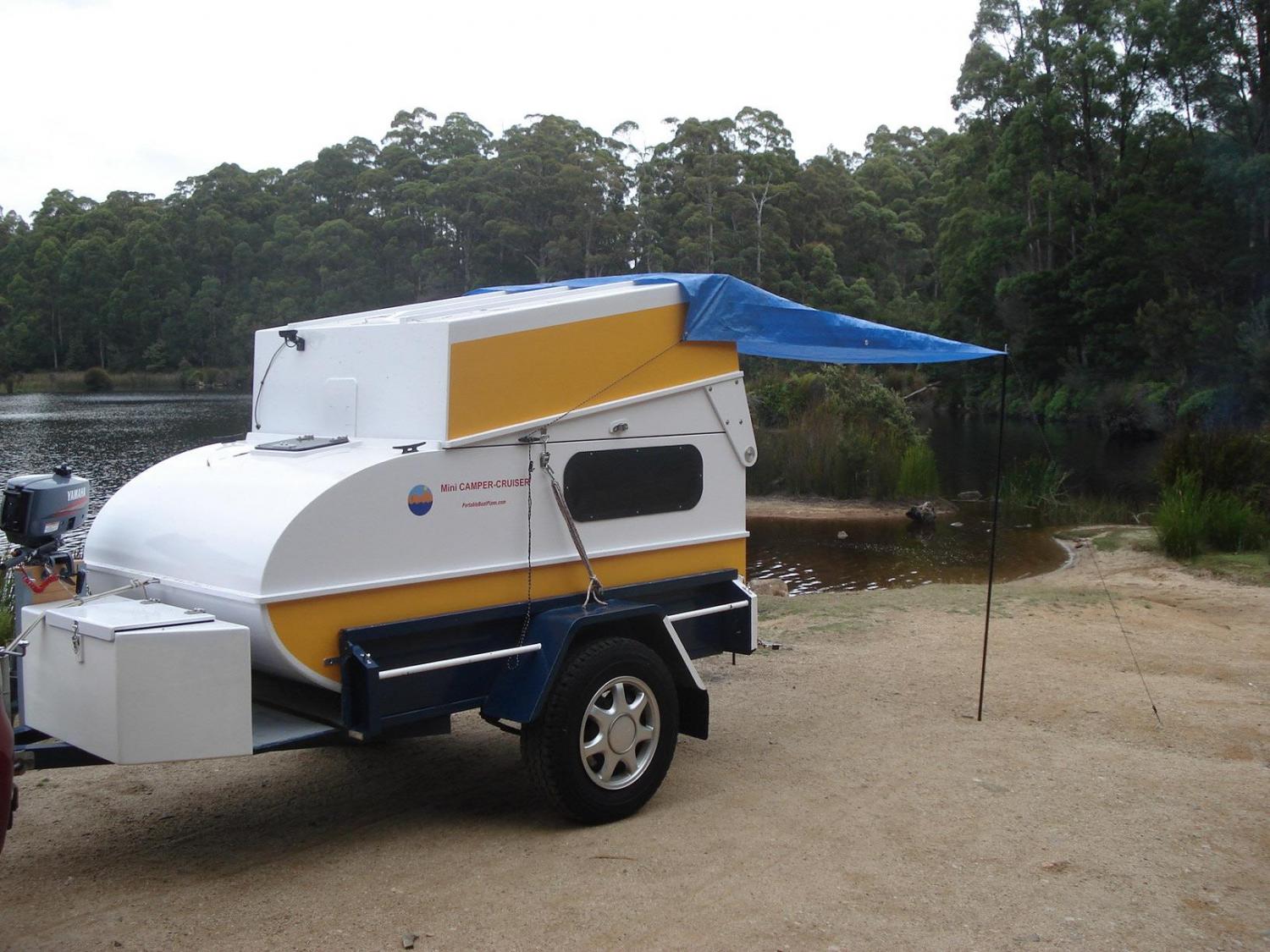 The primary feature of the DIY micro-camper boat is it's multi-functionality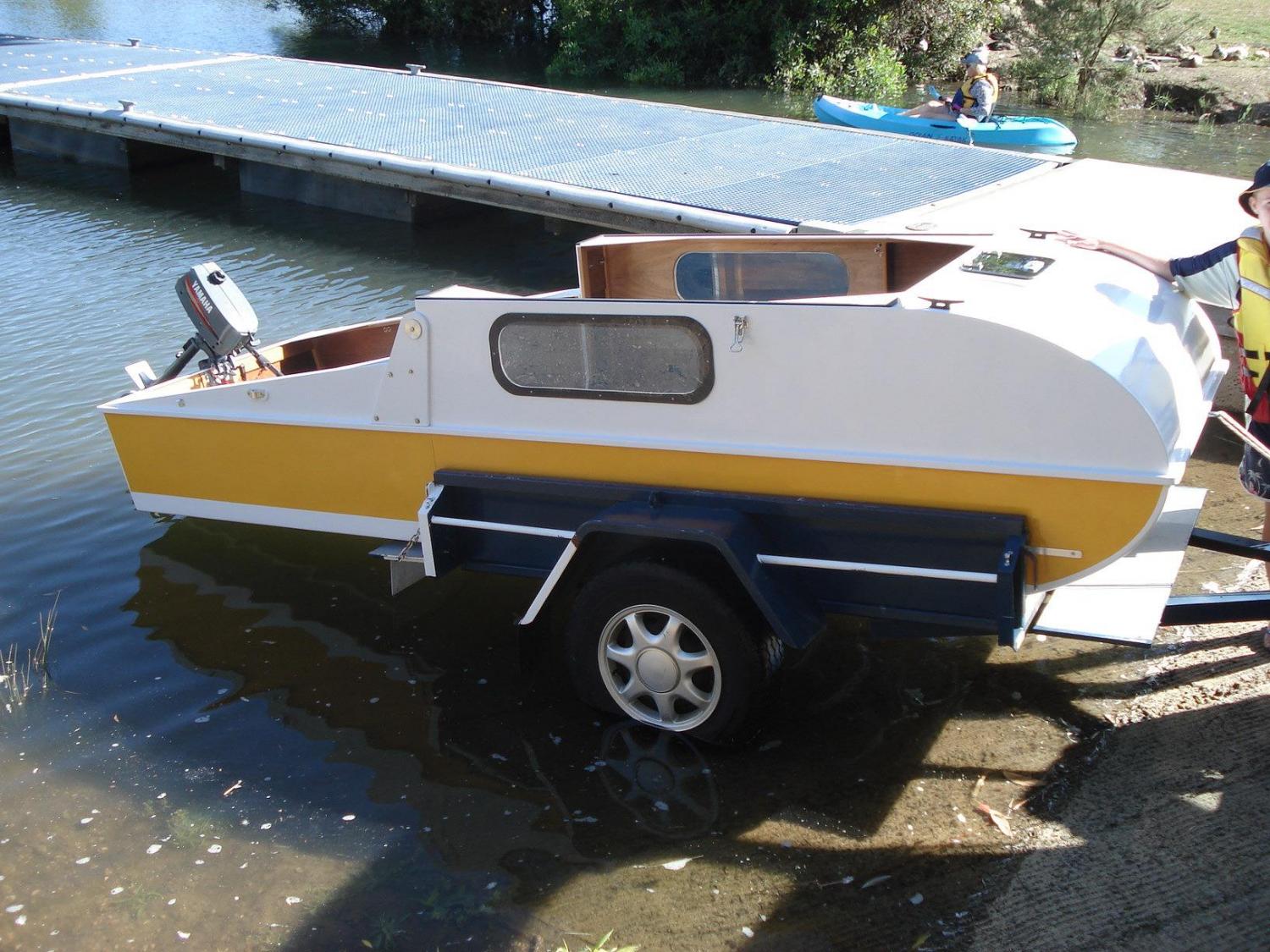 The mini Camper Cruiser weighs just 125 lbs when empty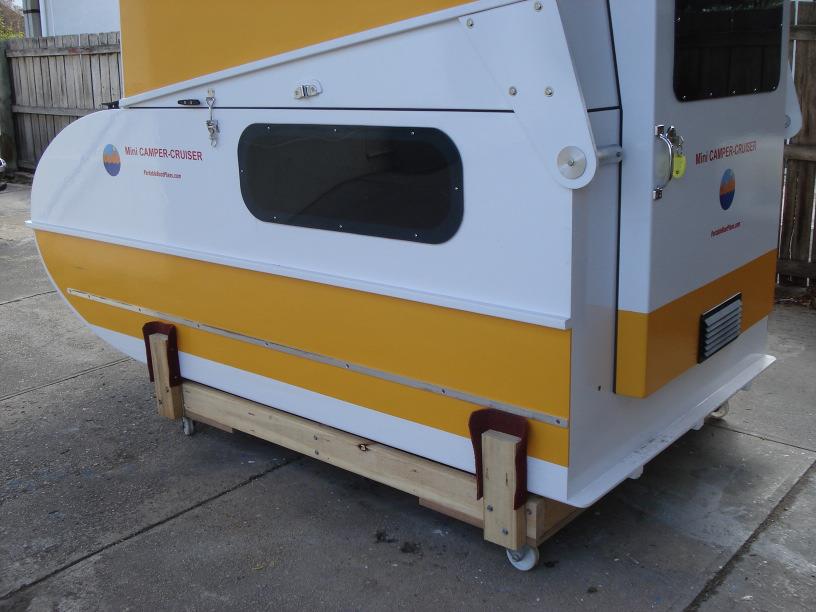 The camper boat can fit into large pickup truck beds or onto open trailers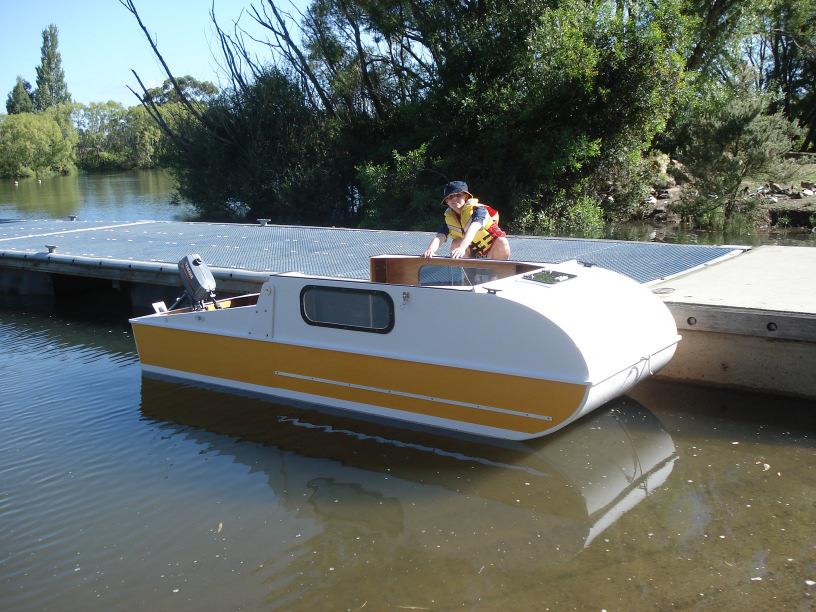 The DIY camper boat has a hull speed of about 6 mph with a small motor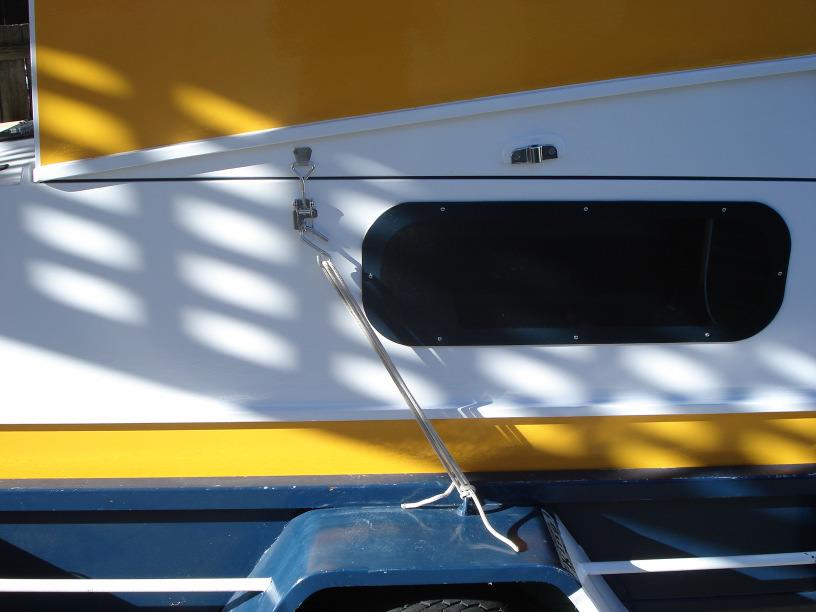 You can attach an outboard motor or use oars to get around while in boat mode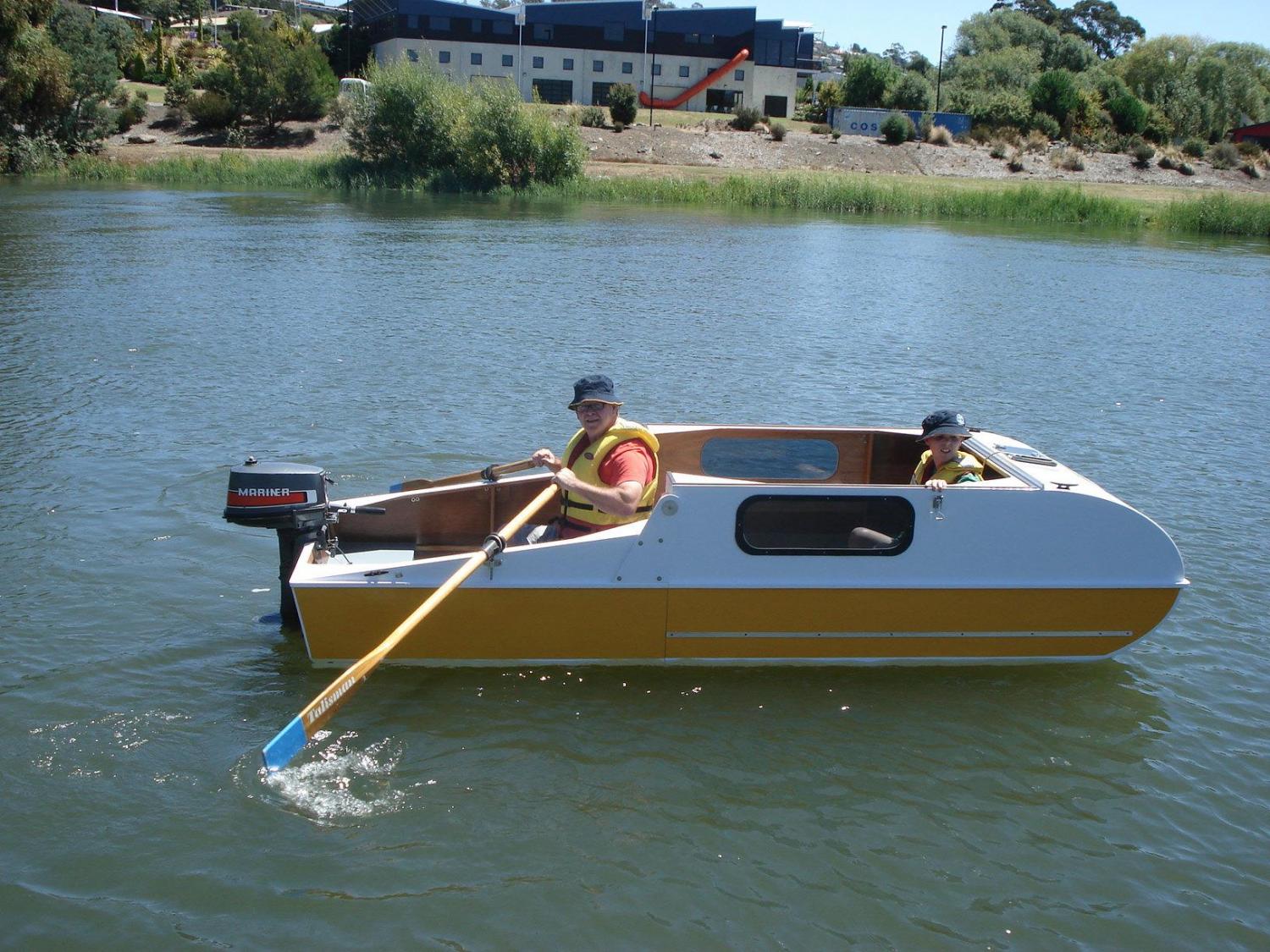 The simple plans allow anyone to build the Mini Camper Cruiser with common tools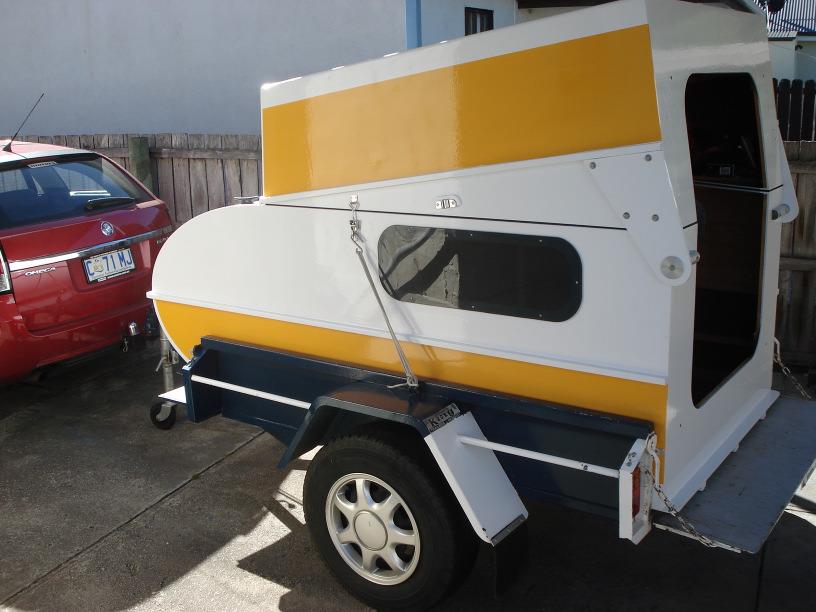 When in boat mode it has a shallow draft of about 4 inches with a full load of 750 lbs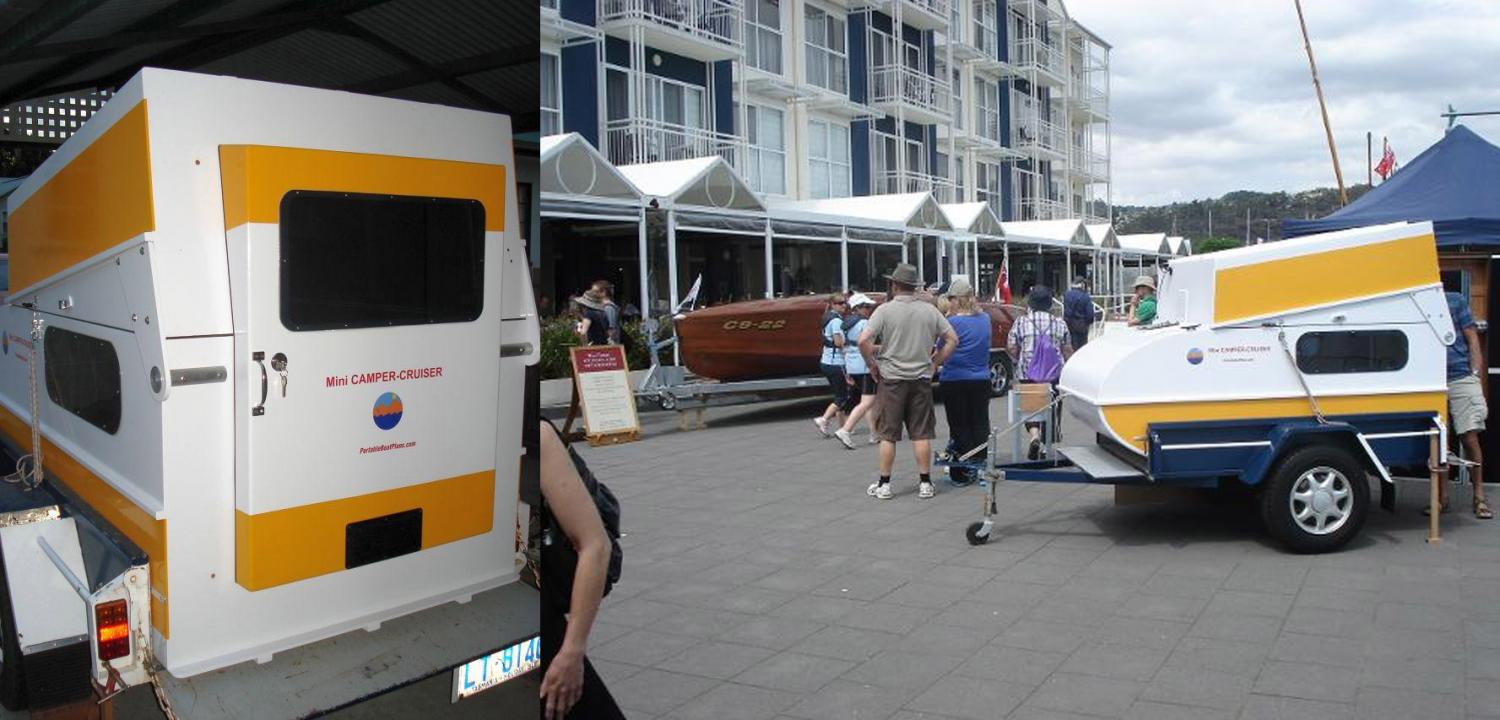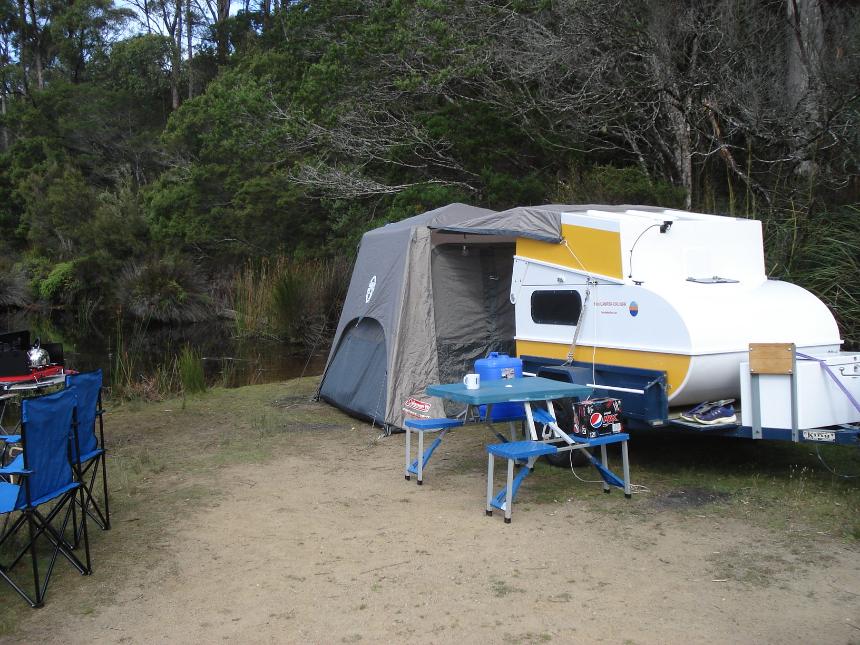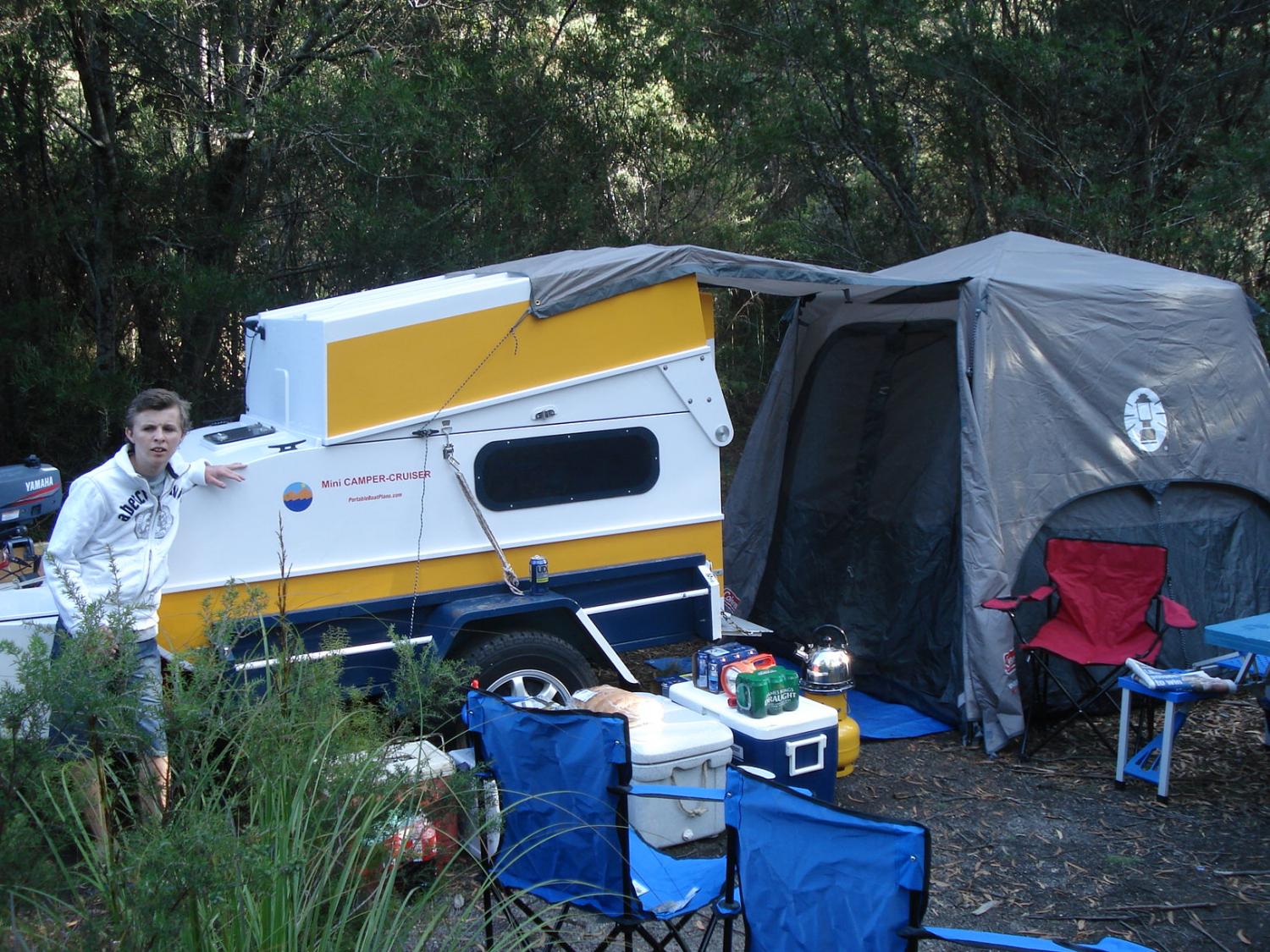 The mini camper boat can comfortably sleep up to 2 adults when in camper mode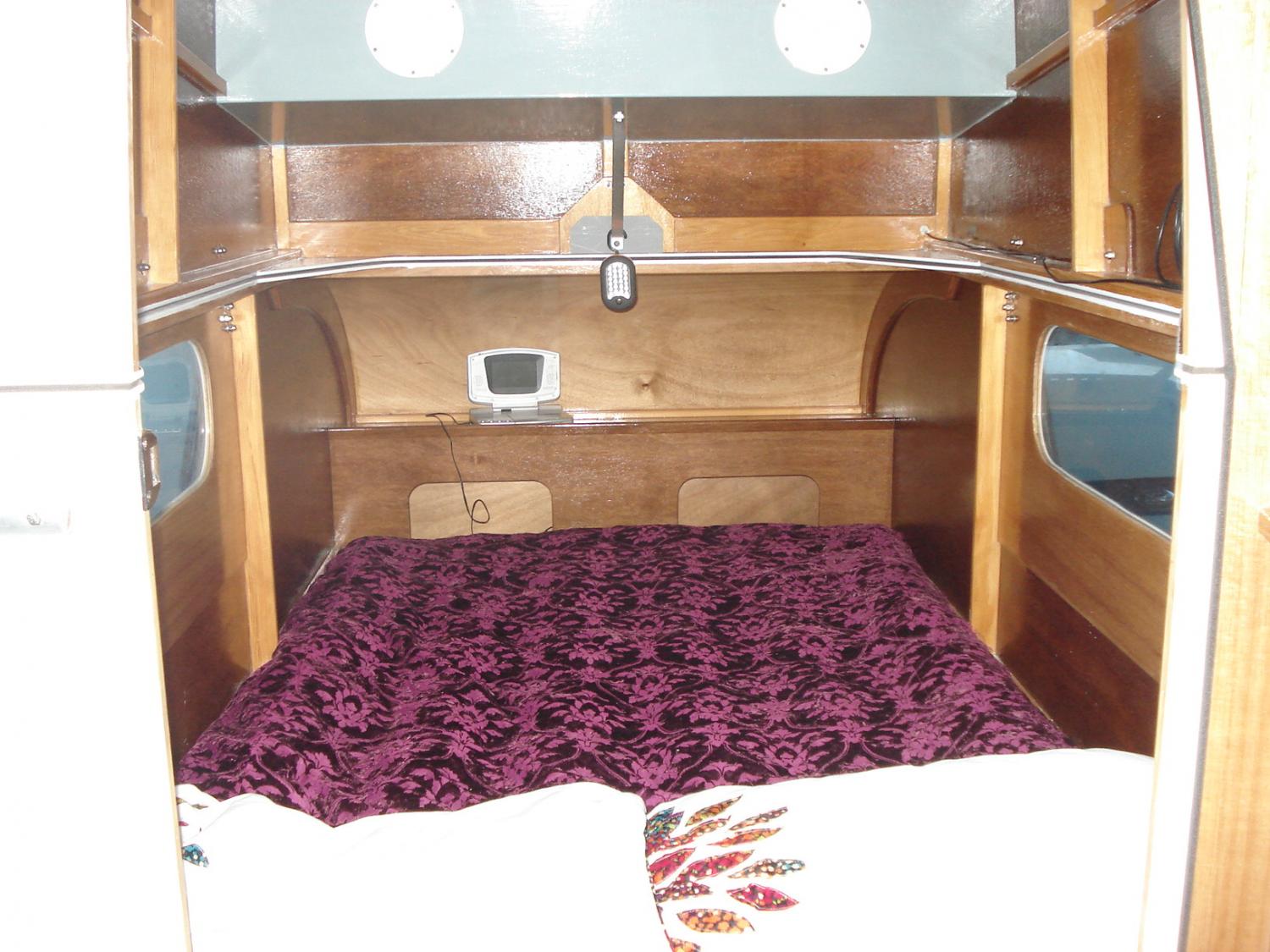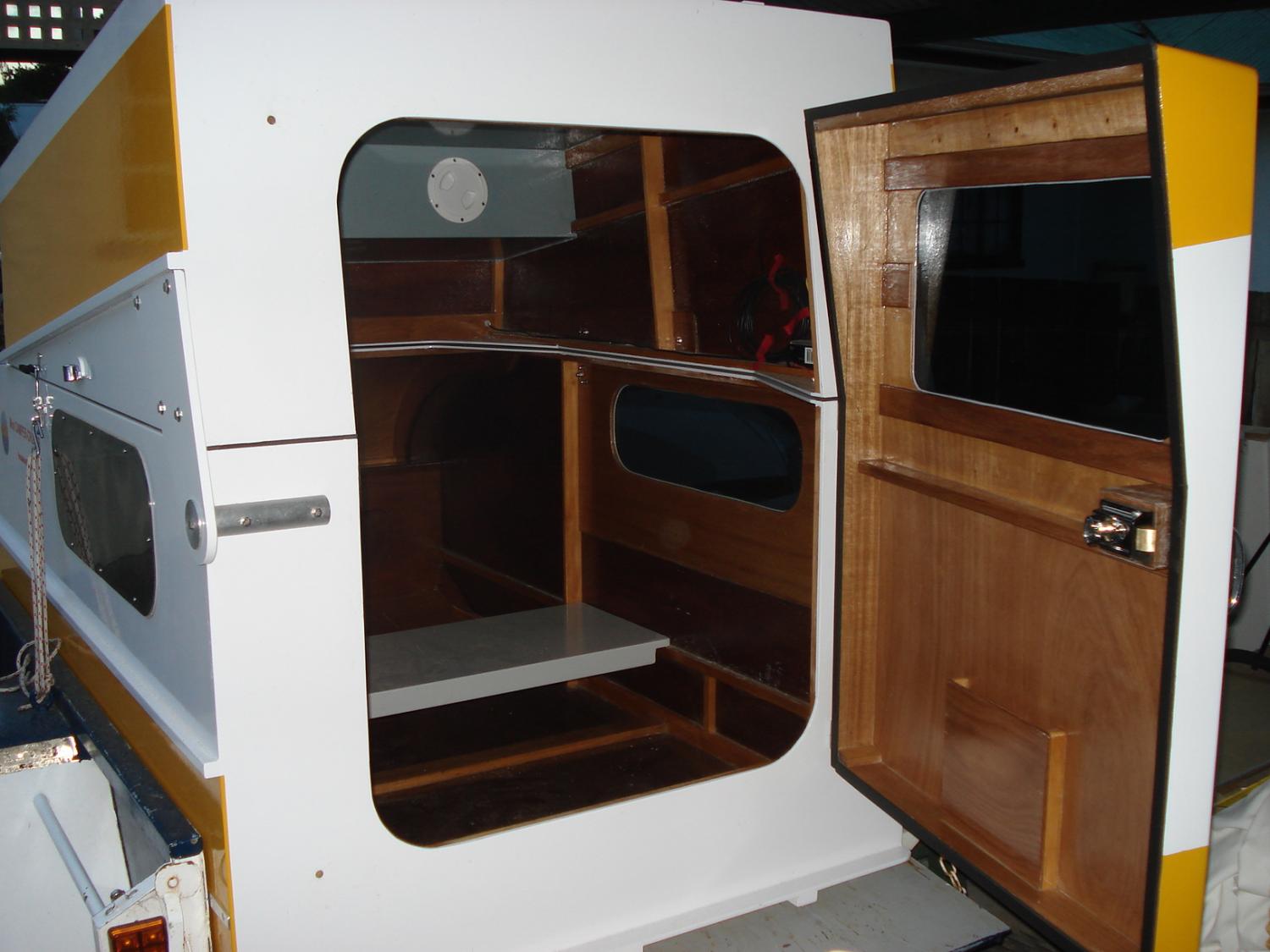 Image credits: portableboatplans