You Can Make a DIY Lego Wall With These Peel and Stick Lego Base Plates
By Ryan on 05/02/2022 9:19 AM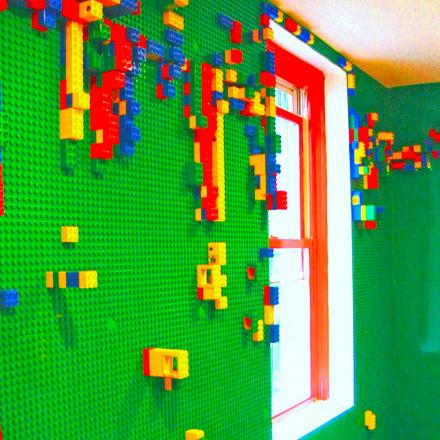 It's not a surprise to most that Legos are a classic toy, and they remain pretty fun no matter what age you are. But to shake things up and make this age-old toy more interactive, it might be worth investing in these peel and stick Lego base plates, which let you adhere Lego tiles to just about any surface — even walls!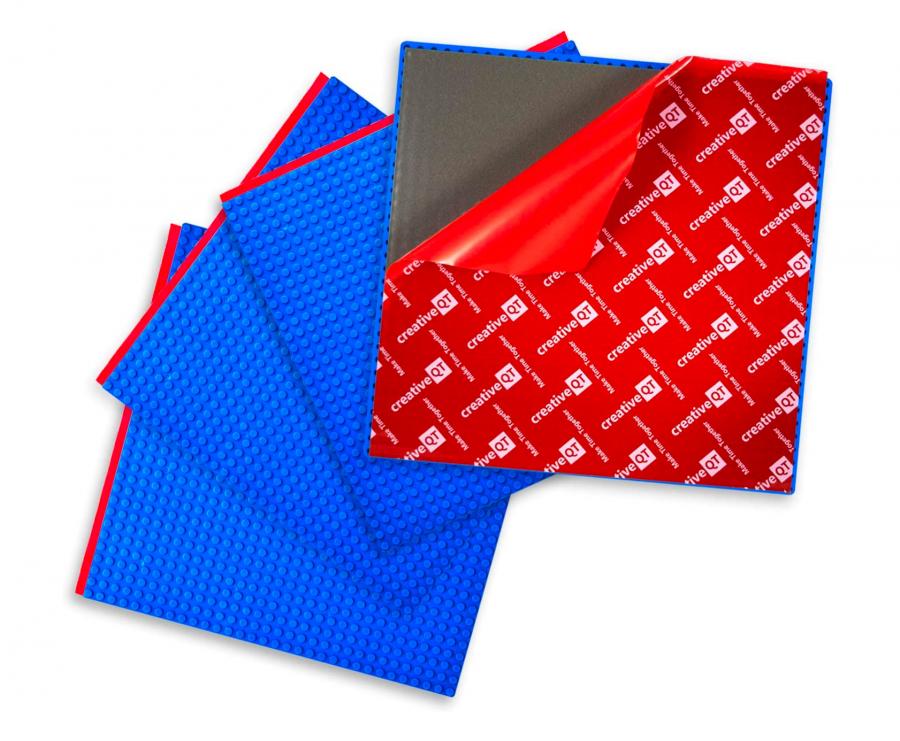 Credit: Creative QT
Now you can make your very own DIY Lego Wall with these Lego base plates from CreativeQT on Amazon, which make it easy to peel and stick the modular Lego pieces to the shape, size and orientation of your choosing.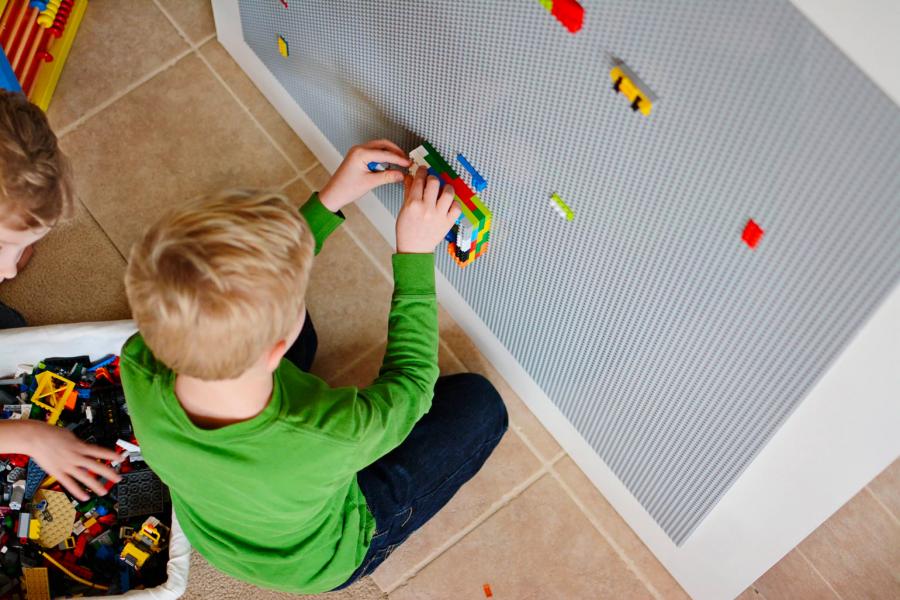 Credit: Creative QT
These Lego MakerBase plates are 10 inches by 10 inches, and while most can make use of this size, some buyers cut them to size without too much of a hassle.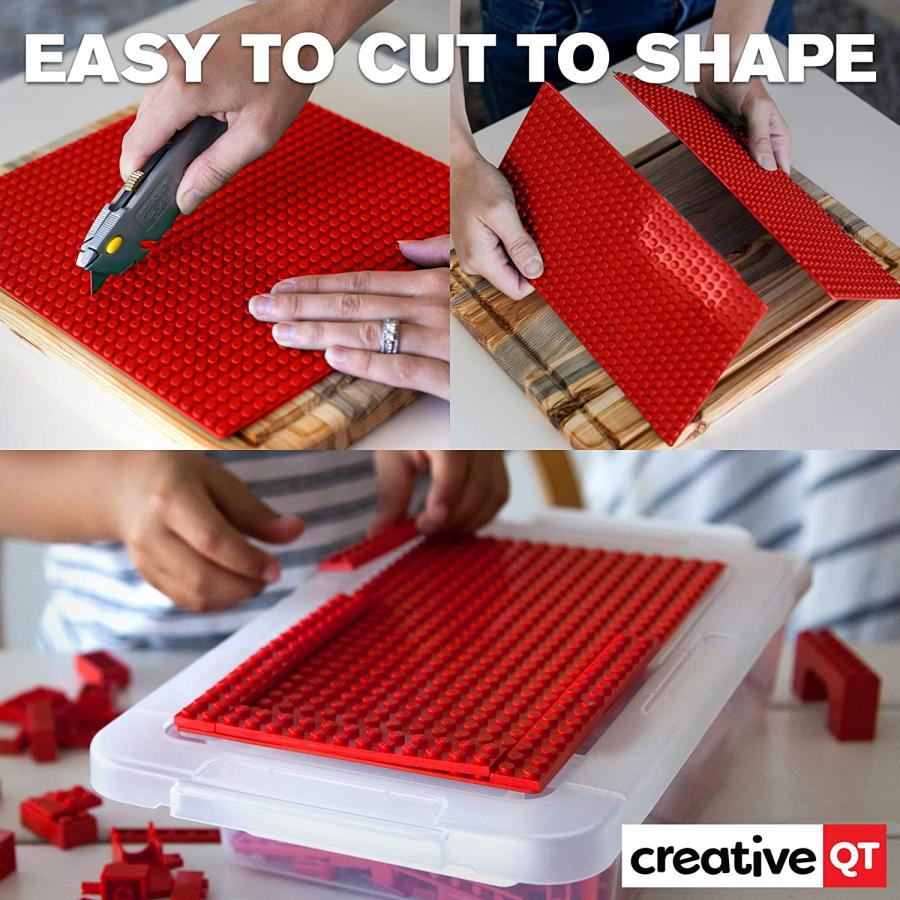 Credit: Creative QT
They also feature a strong adhesive on the back for sticking them to tables, walls or other surfaces. On the other side, they feature the classic Lego building block pattern, which can be used with actual Legos.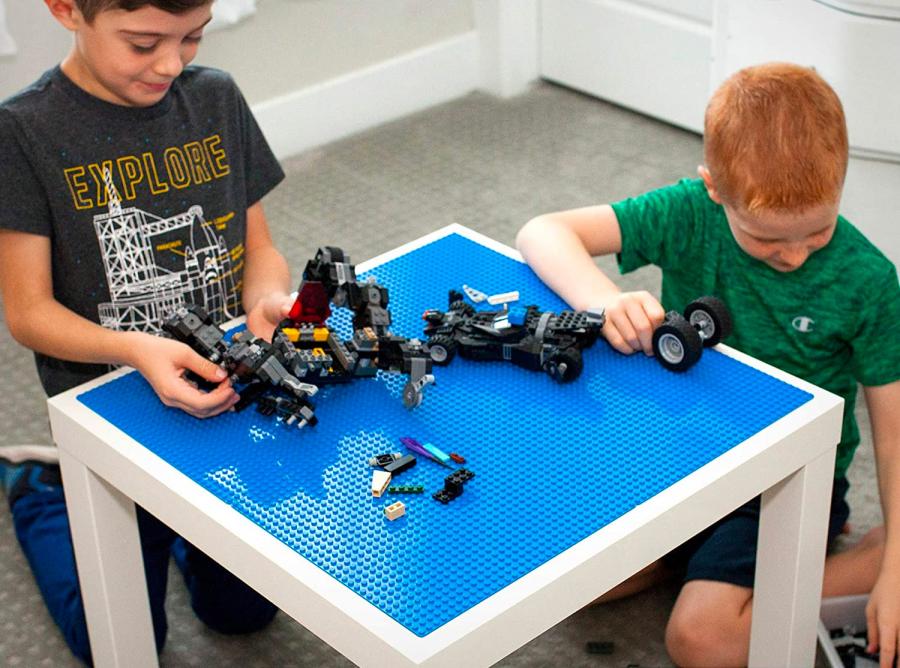 Credit: Creative QT
These Lego base plates come in 1-, 2- or 4-packs, and they can be purchased in nine different colors and color combinations: yellow, white, tan, red, grey, green, blue, or in combos featuring green and blue, or pink and purple. Mix and match your favorite colors together, or buy these Lego wall-worthy peel and stick base plates in a single color of your choice.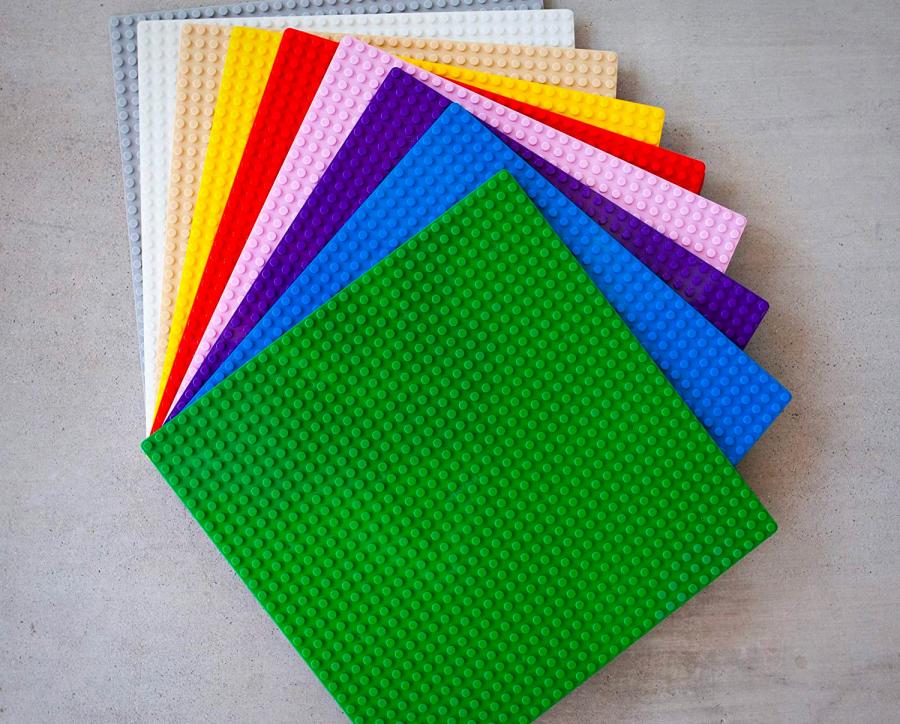 Credit: Creative QT
Theoretically, you could fill an entire room's walls with this stuff for the ultimate DIY Lego wall room theme. CreativeQT even offers instructions on how to build a DIY Lego wall, saying all you need to get started is a plywood board measuring around four feet by four feet, as well as a quart of paint and a roller brush and 16 peel and stick Lego base plates.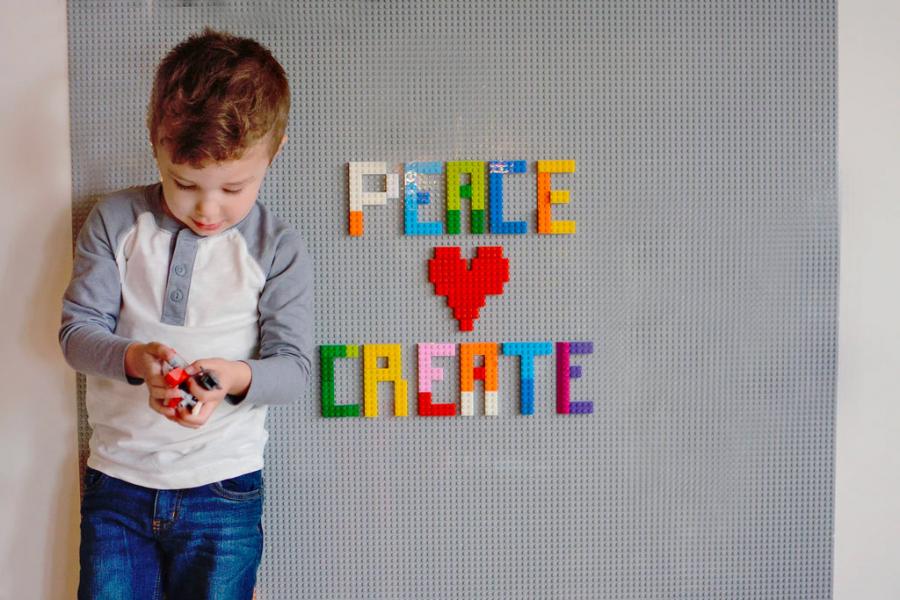 Credit: Creative QT
After painting the plywood, CreativeQT recommends marking the corners of where the first peel and stick Lego base plate should be lined up, before applying all the rest of the Lego platforms using a lego brick to connect each new one to ensure optimal fit.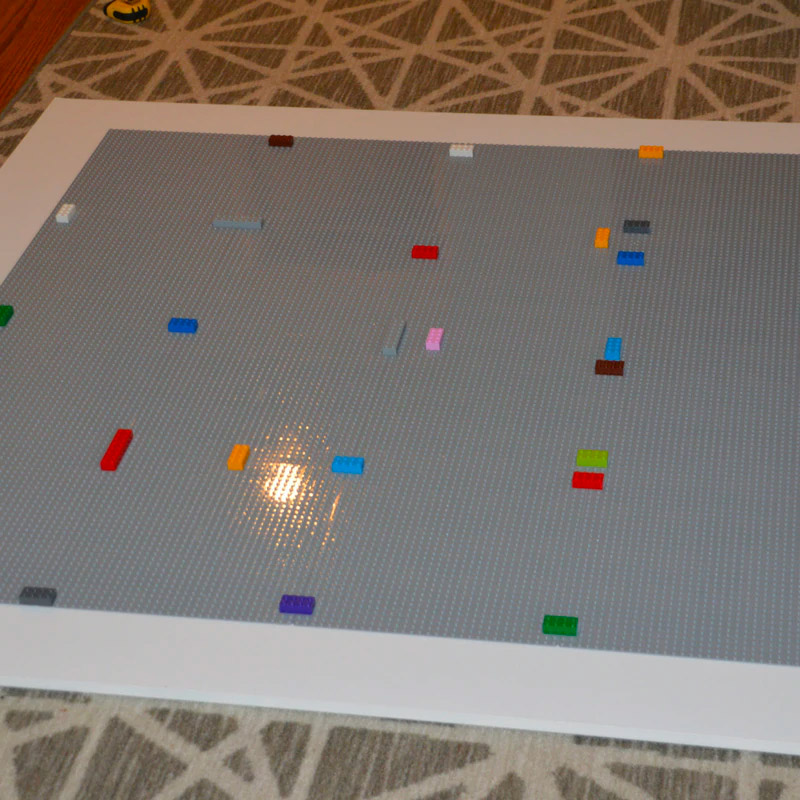 Credit: Creative QT
Let the adhesive dry for a full 24 hours, then lay that plywood up against the wall for the perfect portable DIY Lego wall. And you can modify the company's directions to make it the size of your choice.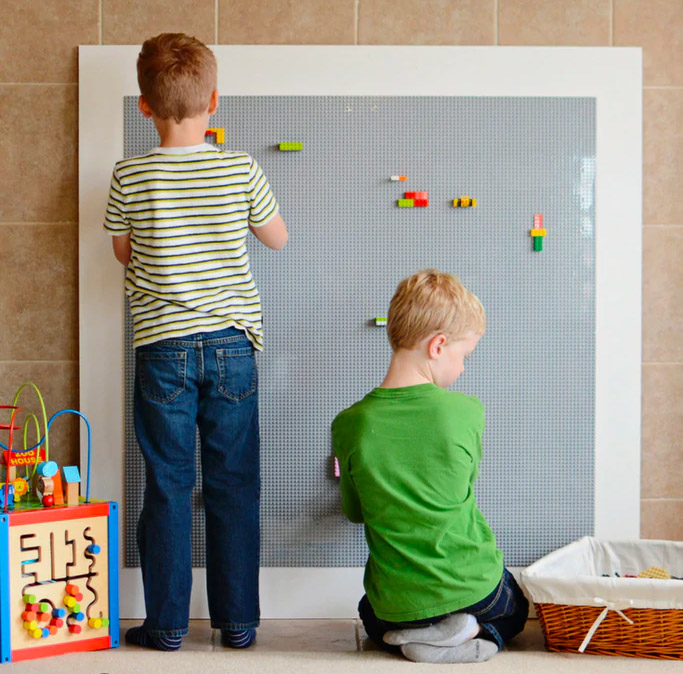 Credit: Creative QT
In a five-star review, buyer K. Burrows wrote, "These are AWESOME! I work in a child care center and had done a fair amount of research on building a lego wall! When I came across these peel and stick plates, I was thrilled! To not have to deal with the mess of rubber cement, glues, fumes, etc was worth the extra price."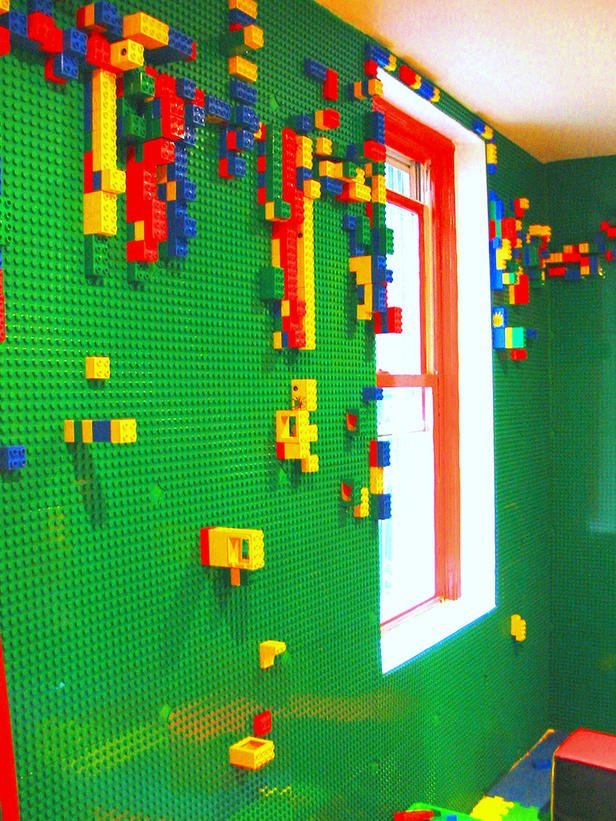 Other great Lego products we've featured in the past include this Lego Play N Store Table, and, for the hungry builder who must play with their food, this building block waffle maker.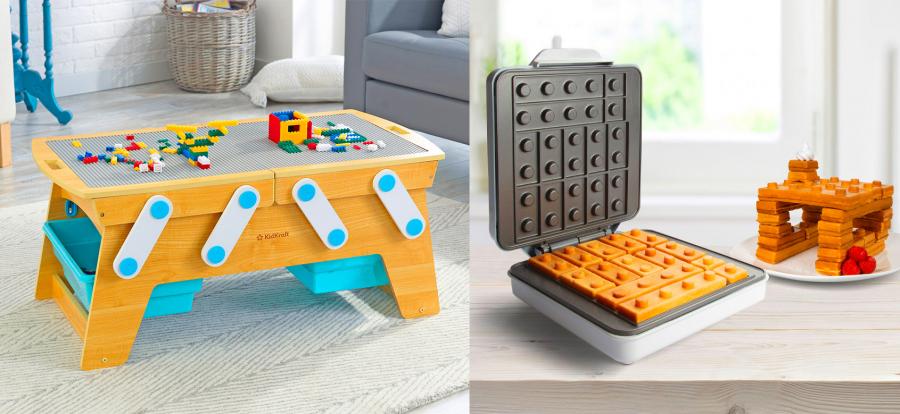 For those with kids, or those who just love Legos, this DIY Lego wall is easy to make and offers the chance to make something extraordinary, flex your creative muscle and just generally make fun a part of every day life.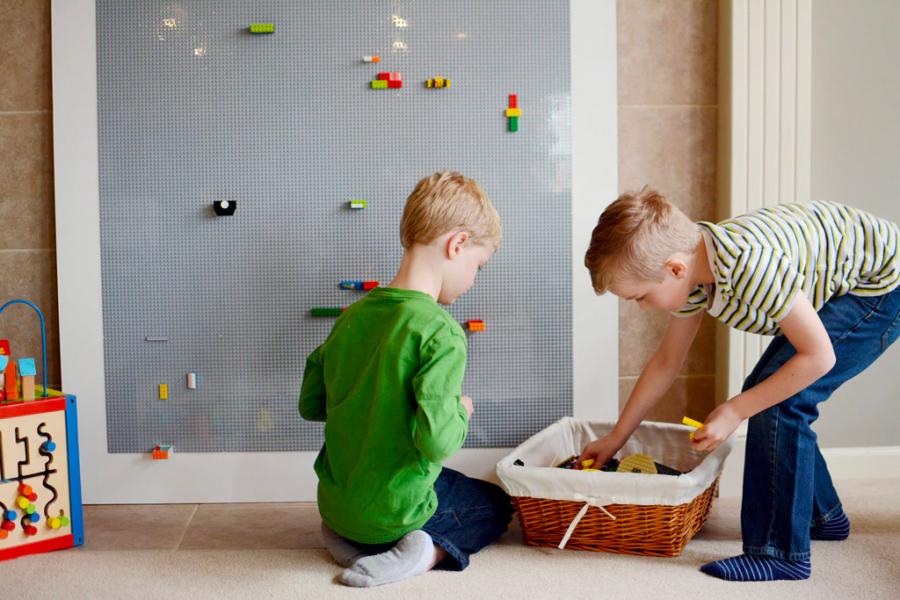 Credit: Creative QT
You can snag the peel and stick Lego base plates to make a DIY Lego wall on Amazon for around $30 bucks for 4 plates!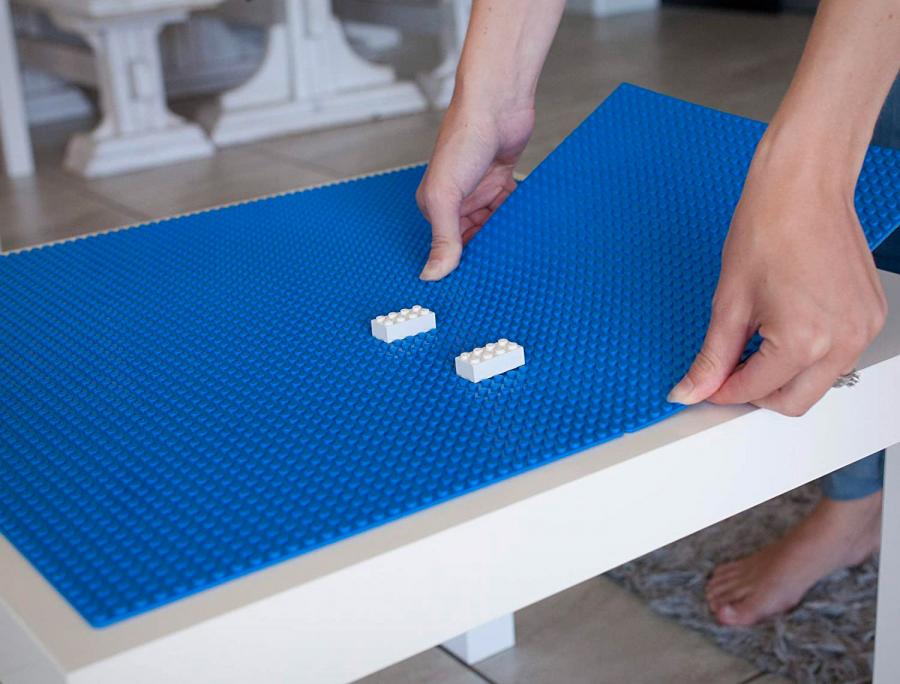 Credit: Creative QT
Check out the DIY Lego wall in action via the video below!
Subscribe To Our YouTube Channel