This Garbage Truck Bunk Bed Has a Desk and Bookshelf In The Cabin Of The Truck
By Ryan on 09/01/2020 11:11 AM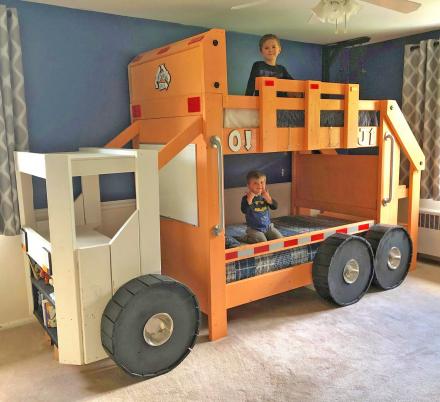 You may remember the construction truck kids bed that we featured a while back, well the same creators are back with another incredible kids bed, and this time it's shaped like a garbage truck! If your kid just can't seem to get enough of trucks, whether it's dump trucks, monster trucks, or yes even garbage trucks. Then you've come to the right spot to find them an extremely unique bed that they're sure to love. If you've got two kids who happen to love garbage trucks, these plans will help you DIY your very own garbage truck bunk bed.
Though you can't just buy the garbage truck bunk bed and have it delivered to your house which I would prefer as a non handy person of any sort, you can build it yourself with full easy to read instructions. It's designed to be made completely out of wood that you can pickup at your local home improvement store, and requires no special tools or accessories to build. They state that: "If you can measure and cut 2x4's and work a power drill, you can build this bed."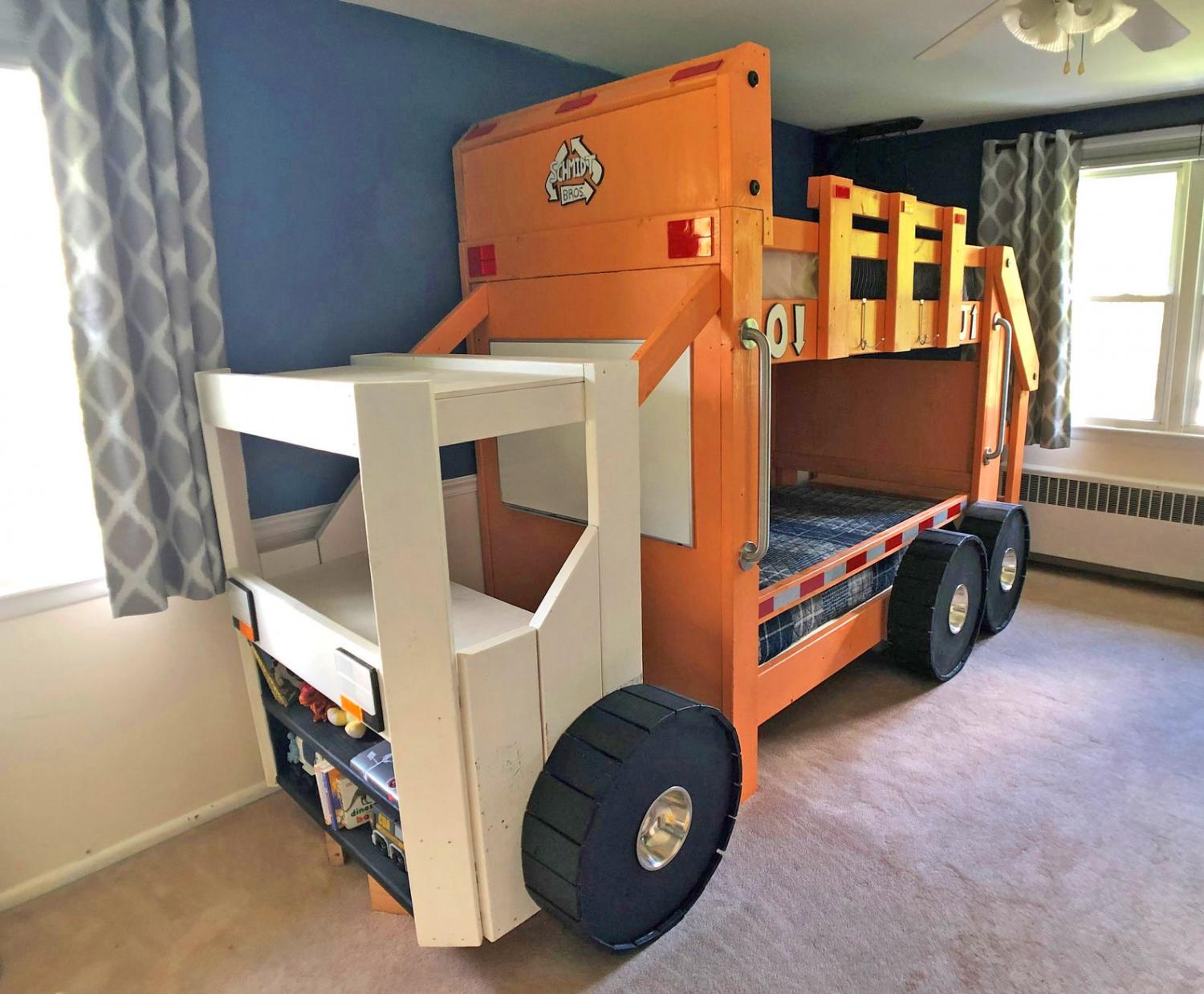 The garbage truck bunk bed is designed to fit two twin sized mattresses (even though us adults would love it to fit 2 king size beds). One of the best parts of the bunk bed is that, like the construction truck bed, the front the truck has a bookshelf and storage are where you can stores books, games, toys, and more. The cabin of the garbage truck even has seating for two along with a desk area where your kids can play, draw, do homework and more.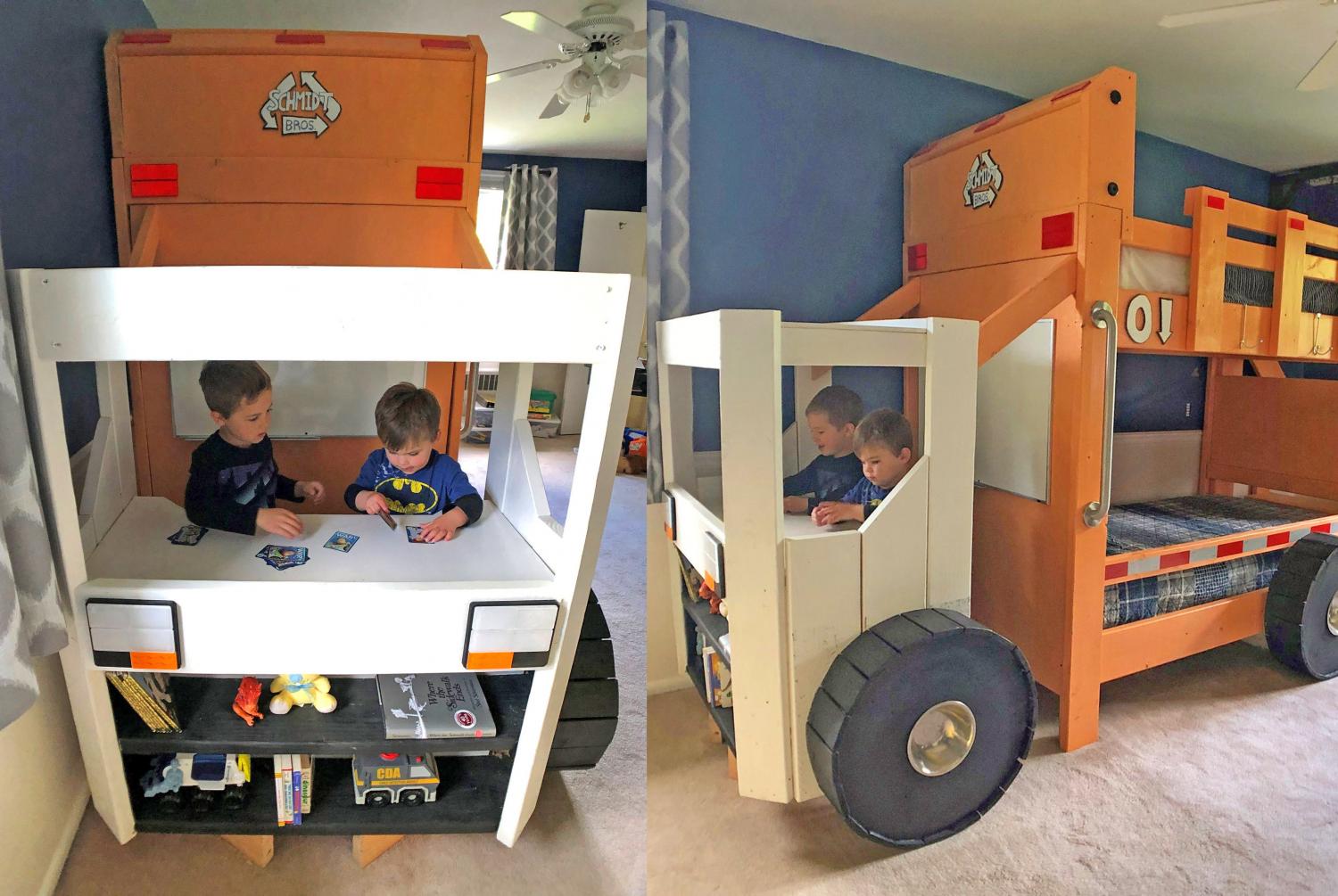 Depending on your local pricing, all materials necessary to build the garbage truck bunk bed will be about $350
Upon purchasing the plans for the garbage truck bunk bed, you'll receive a digital document with all of the instructions needed. The document will have easy to follow step-by-step instructions, including a bill of materials, exact dimensions for the components, a step-by-step guide for assembling the bed, a recommended cutting guide, and lots of visual aids to help along the way.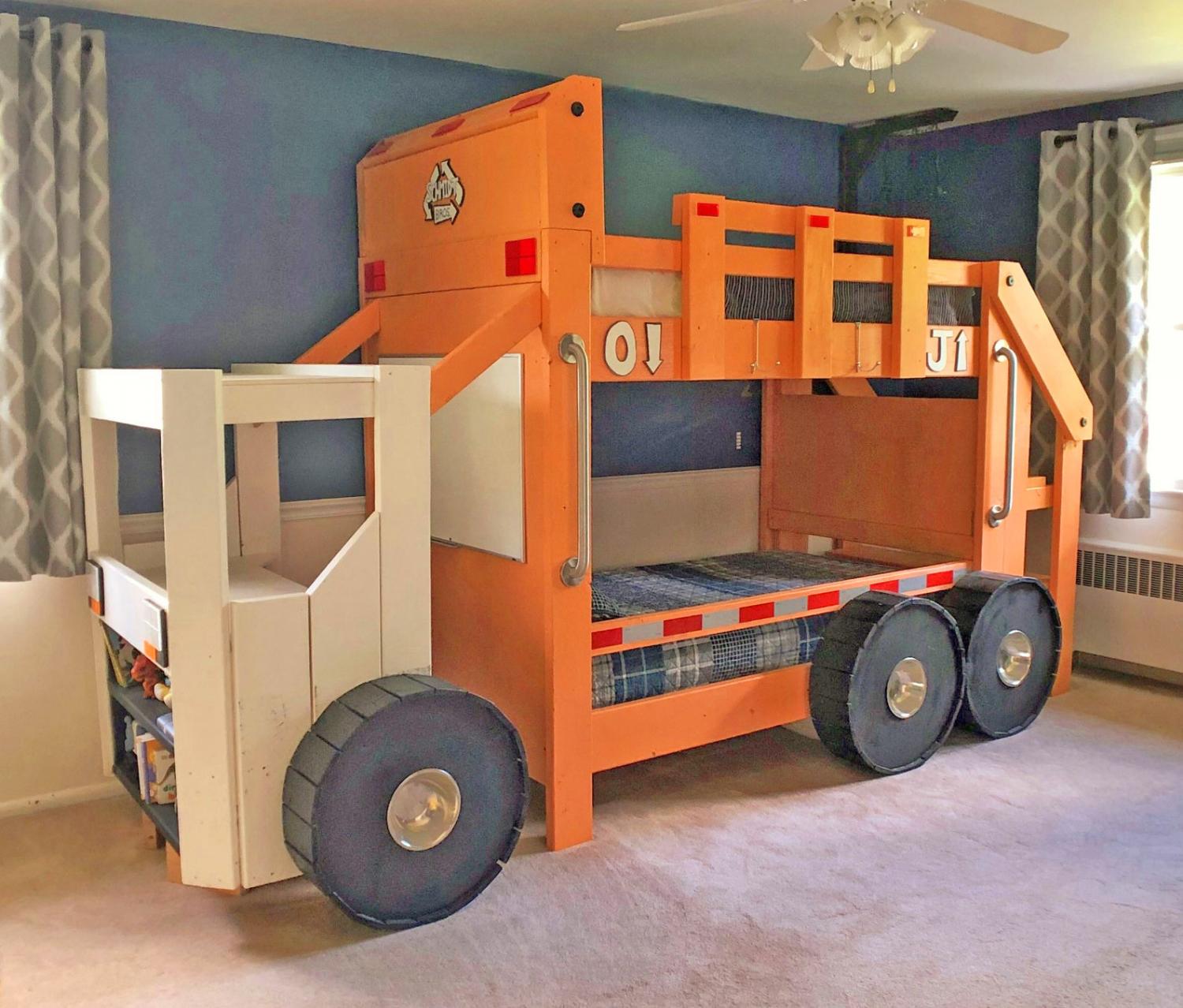 Once completed the garbage truck bed will fit two twin size mattresses that should measures 39 inches wide x 75 inches long each, and in total the bed will measure 140 inches long x 53 inches wide x 84 inches tall. So you'll of course want to make sure your kids bedroom has room to support the garbage truck bed before building!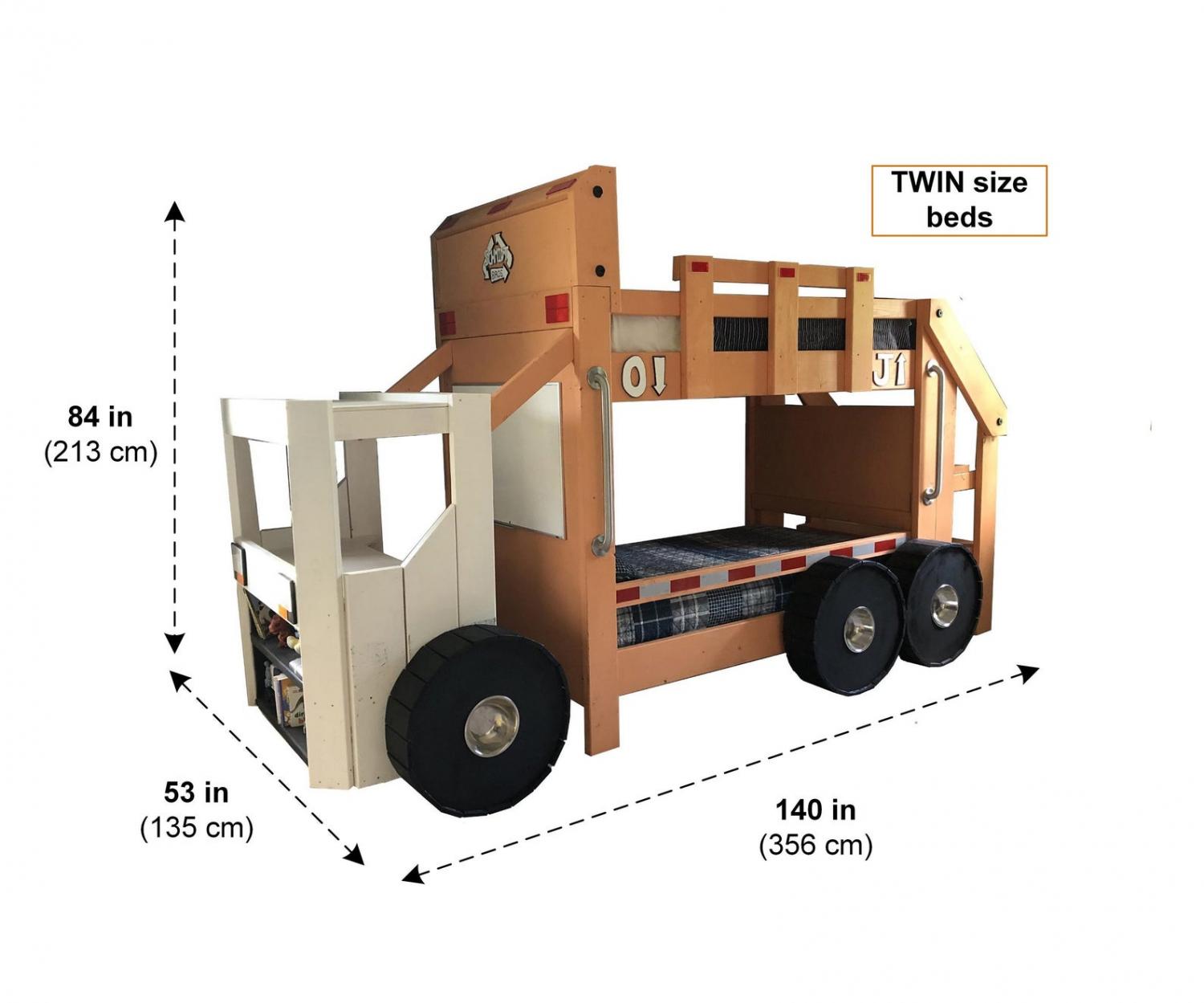 A fun optional addition to the garbage truck bed would be to add names or initials to the outside of the truck that point to each bed!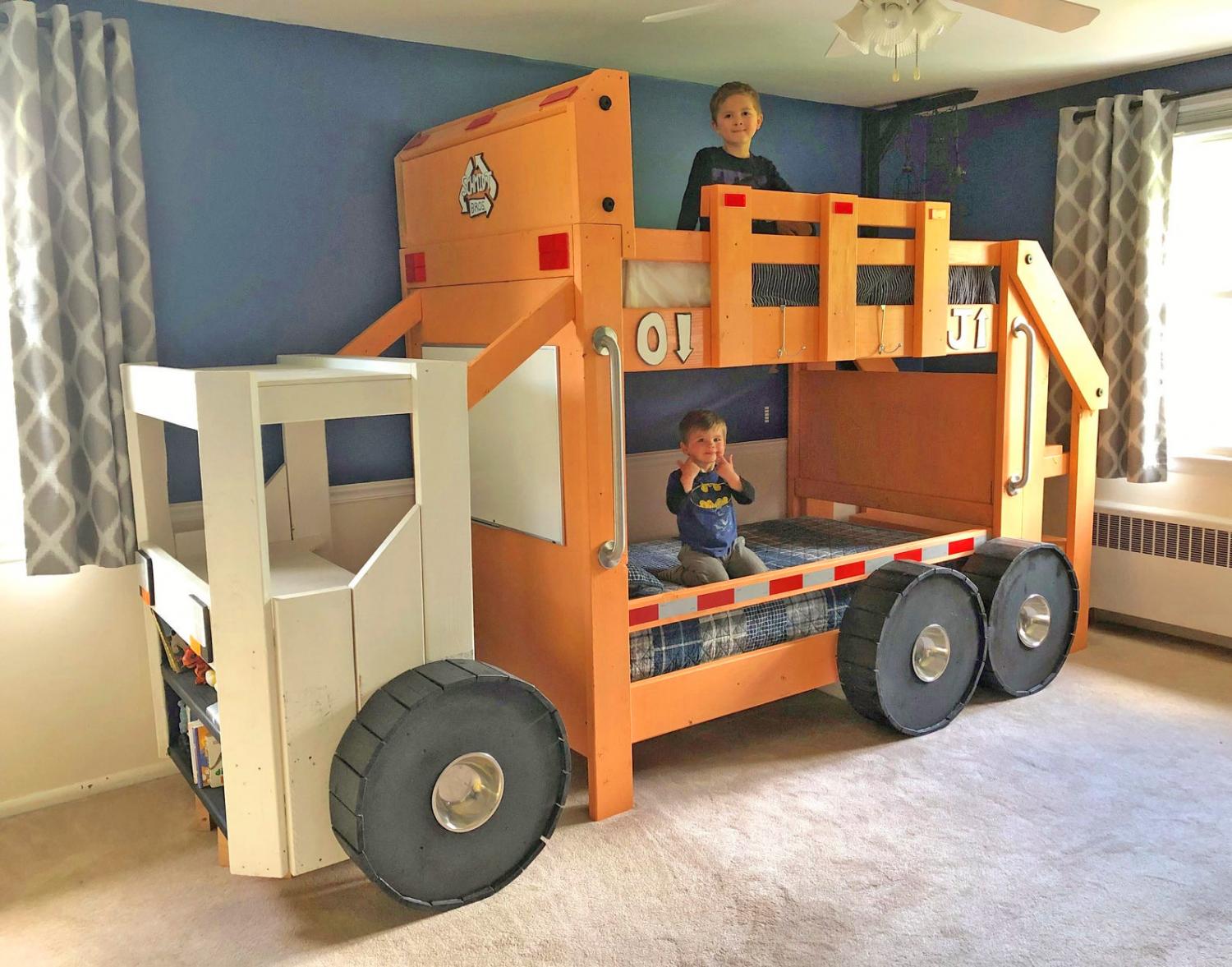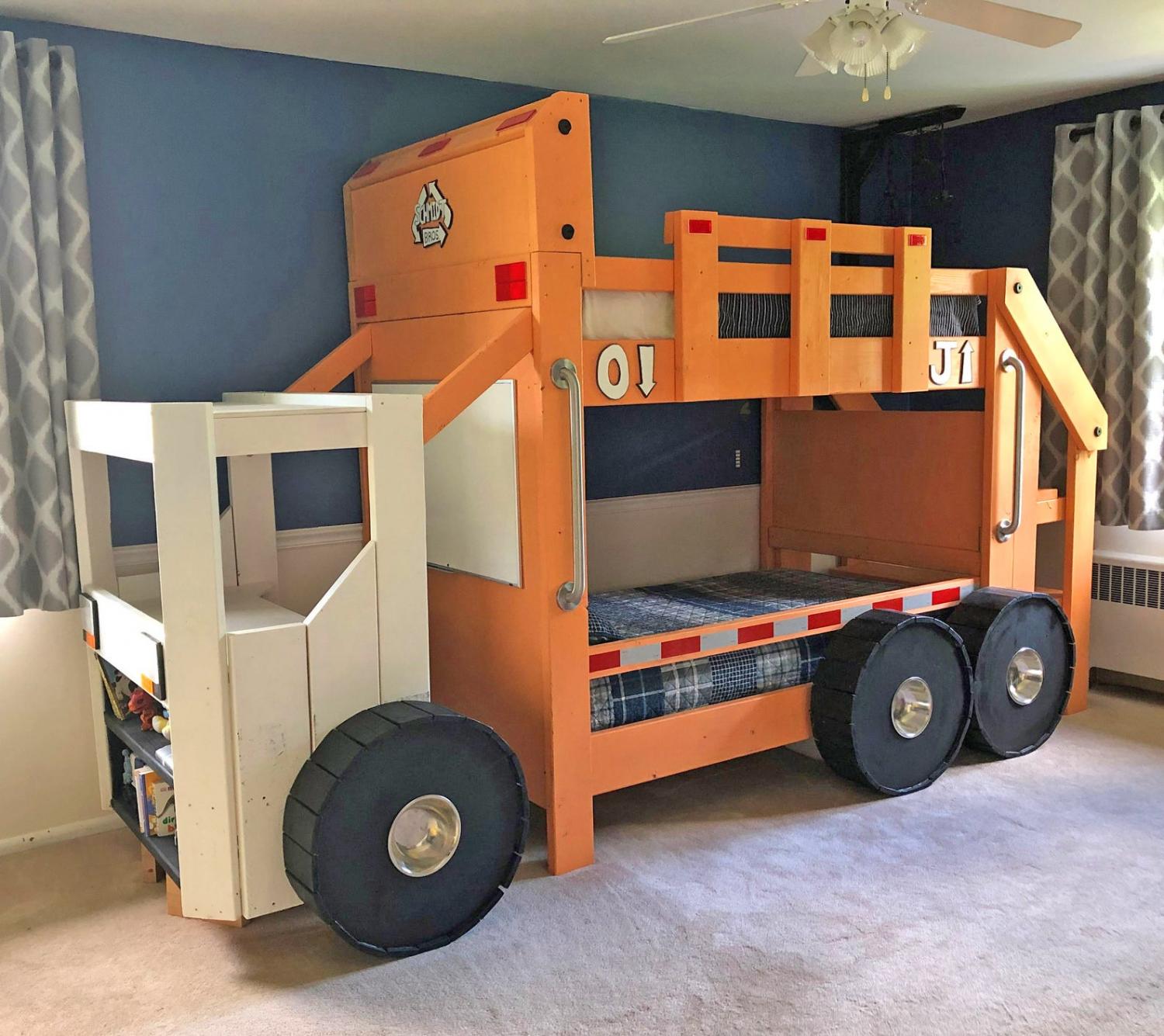 If your child is more into construction trucks, then their similarly designed construction truck kids bed might be for them instead! Check that bed out via the images below, and find more information on it here.