Every Die Hard Fanatic Probably Needs This Amazing Die Hard Christmas Gift Set
By Ryan on 12/16/2019 12:35 PM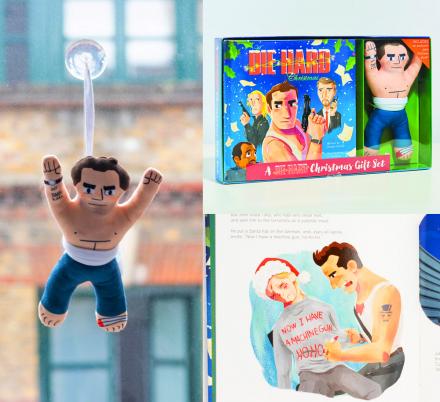 There are two type of people in this world, those that consider Die Hard a Christmas movie, and those that do not. It's quite clear that those in the latter group are very wrong, and to drive that point further into their thick skulls, you may want to gift them this Die Hard Christmas Gift set. The Die Hard Christmas set includes a Christmas-like story book called "A Die Hard Christmas" that goes over the plot of the Die Hard movie in rhyming poem form, along with a John McClane plush doll.
The John McClane plush doll comes with all the right details that you'd expect from him, including a bloody bandage around his foot, the chiseled features of the rugged John McClane, along with a fire hose wrapped around his waist that you can attach to a window using an attached suction cup. The fire hose wrapped around his waist of course replicates the part in the movie where John tied the hose around himself and dove off the Nakatomi Plaza.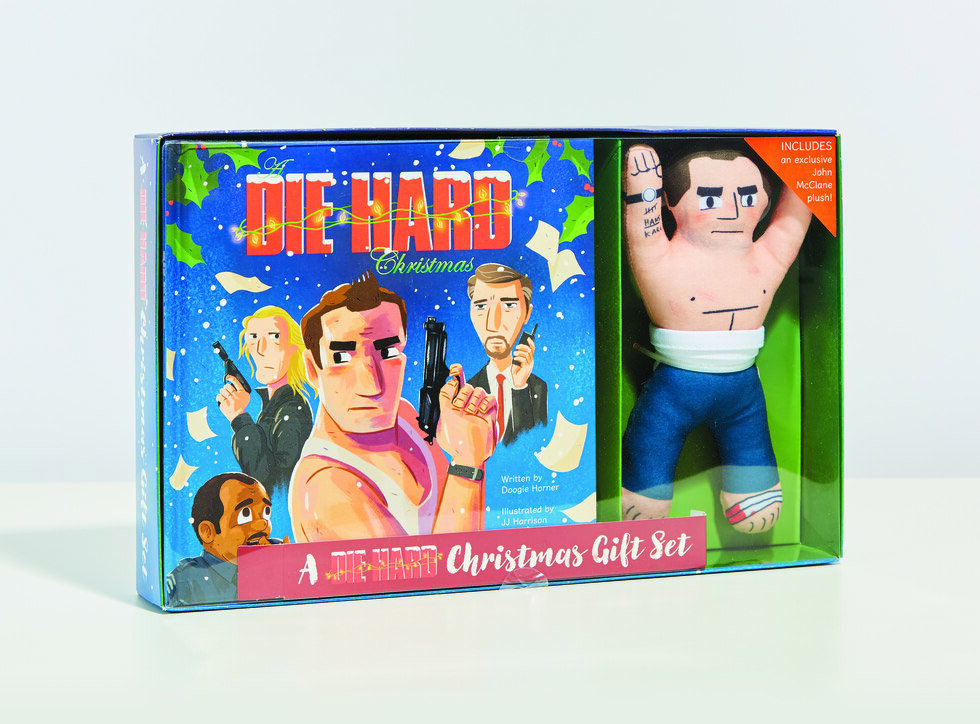 The Die Hard Christmas book is written based off the writing style of "The Night Before Christmas", and nostalgicly retells the gripping story of the original Die Hard movie plot in rhyming poem form. There's really nothing quite like the retelling of an action thriller with a wisecracking hero in soothing verse form.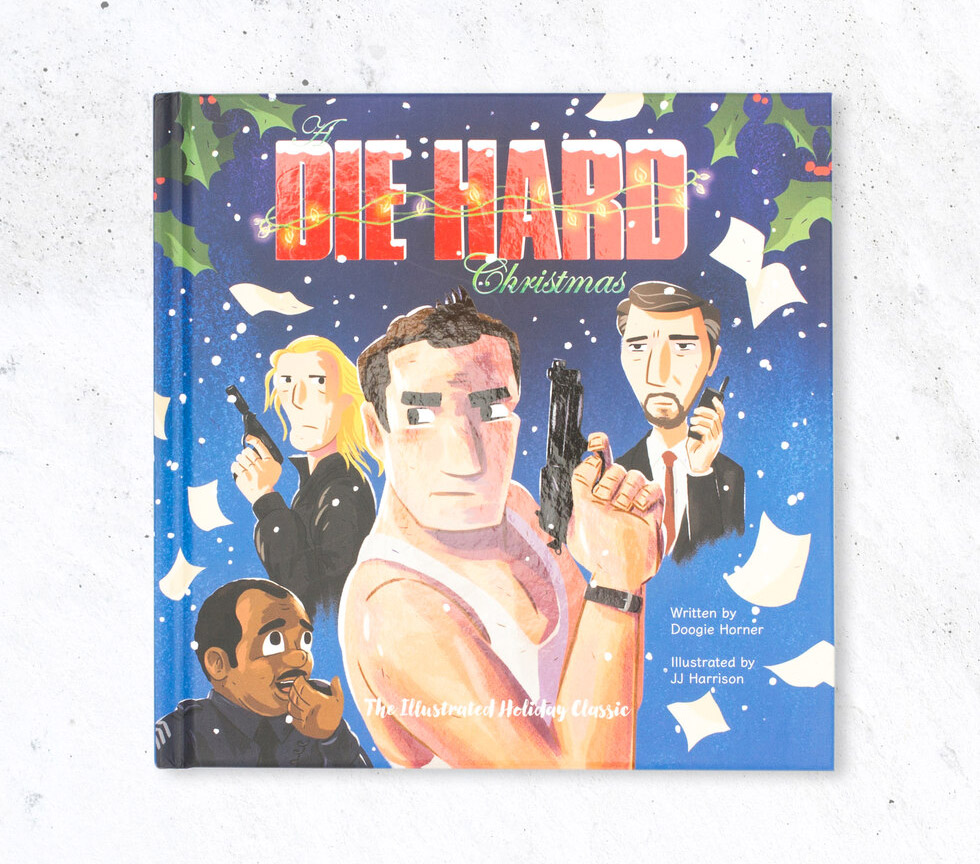 The John McClane plush doll also features sharpy writing on his right arm where he wrote the villains name, Karl's name, along with the marks on his arm he made in tik form. The whole gift set comes in a nice colorful box that'll sure to make any Die Hard fanatic extremely happy.