Deep Sea Sand Art
By Ryan on 07/30/2015 8:56 AM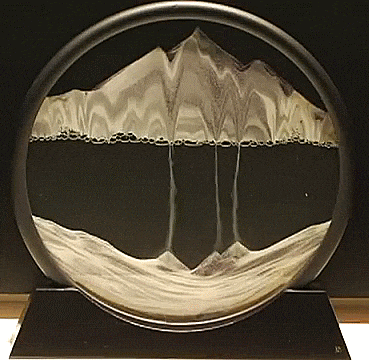 The Deep Sea Sand is an interactive art piece that uses different colored grains of sand that slowly drips through a liquid in the middle of it to settle onto the bottom in a unique form. Similar to a sand timer, the deep sea sand art moves much slower, and is a whole lot classier than your run-of-the-mill sand timer, plus with each spin of the circle the sand will settle in a completely unique way as each time it settles it looks like a desert, an alien planet landscape, or what you might see at the bottom of the deep sea. Perfect to place on your desk at the office to take your mind off of your mind-numbing work, the sand art piece was made to bring a calming, natural presence, and a sense of wonderment to you as you watch it.
Created by Klaus Bosch a self-proclaimed sandman, that specializes in... you guessed it, sand art, with other pieces of his including the Outer Space Sand Art, and the Aurora Borealis Sand Art.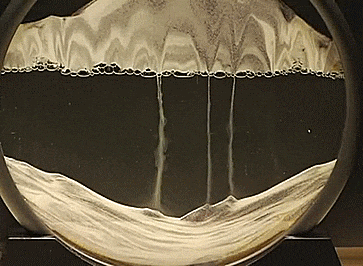 Since I didn't do justice in explaining Klaus' Deep Sea Sand Art piece, I will let him do it for you below:
This ephemeral sand-scape artfully demonstrates the universal principle of entropy through a fascinating, ever-changing microcosm of natural elements. Simply rotate the glass ring and watch as delicate drifts of light and dark sand shift into deserts, mountains, clouds, rain, oceans and smoke, all ebbing and flowing into one another. There is an eternal yet fleeting quality about this interactive art, and the sparkling sand will mesmerize as it shapes a tiny world right before your eyes.
This deep sea sand art piece is circular, so all you have to do to reset it is roll it over onto the other side, which it's recommended that you flip it over at least once a month to make sure the sand stays in good quality. The sand piece is made from wood, rubber, sand, and glass, should not be placed in direct sunlight, and measures 10.5 inches tall x 10 inches in diameter.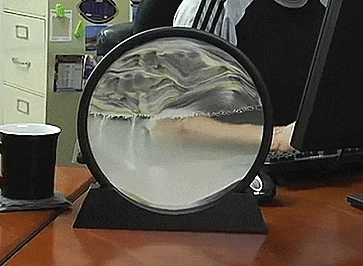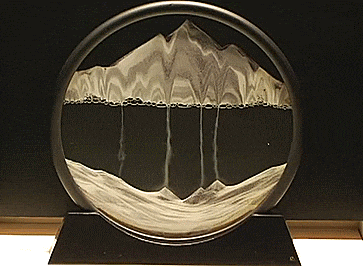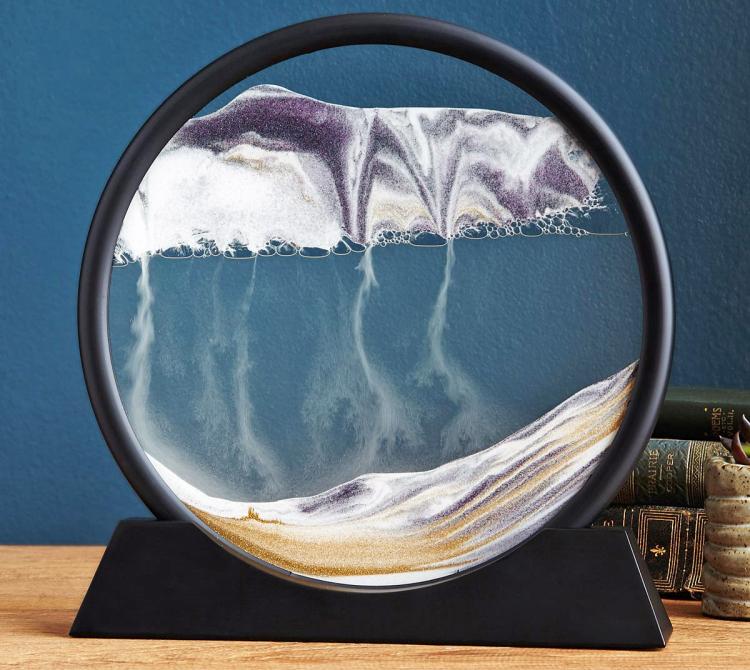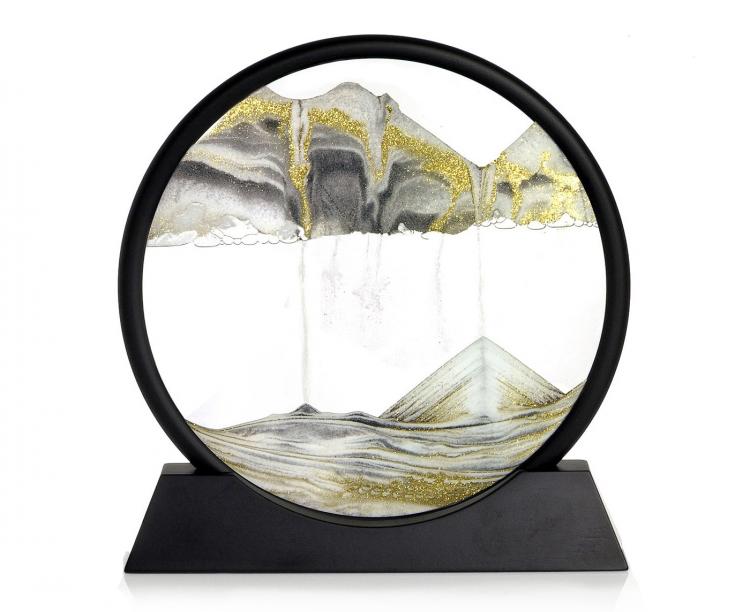 Subscribe To Our YouTube Channel