Daymak Photon: A Solar Powered Electric Scooter
By Ryan on 07/06/2015 2:01 AM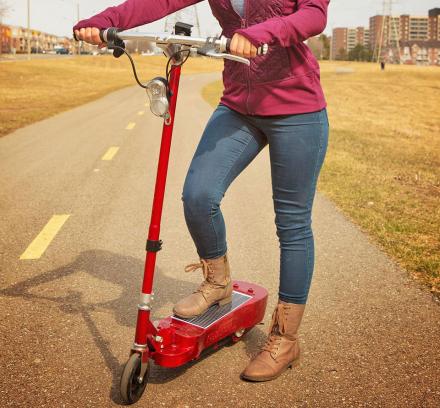 The Daymak Photon is a scooter that's powered by a solar panel located on the base of the scooter and will constantly be charging when you're not using it and when you are using it (assuming you're not completely covering up the panels with your feet). Not only does it function as an electric scooter, but it also works as a boombox as it has two speakers that are located at the front of the base. The speakers can play music from FM/AM radio, a device plugged into the USB port, or play music wirelessly through Bluetooth so you don't even have to take your phone out of your pocket. Plus the best part is you can plug you phone into the USB port to give it a charge while on the go. I guess it kind of acts as a giant solar panel phone charger that you can ride around on.
Created by Daymak, a Canadian based company that makes electric scooters, bikes, ATVs, as well as just about everything, the solar powered scooter is just one in their lineup of solar powered toys as we also featured their solar powered mini bike back in May of 2014.
The USB port on the scooter not only charges your phone, but you can actually use it to charge the scooter if you don't feel like waiting around for the sun to charge it. Ideal for short rides to grab a coffe, around campus, or to get around inside a warehouse, the solar powered scooter comes with a standard SLA battery or you can upgrade to a lithium ion battery for an extra $155 to have a longer lasting ride.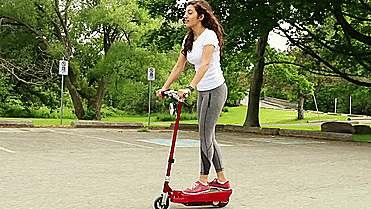 The scooter has a max incline of 5 degrees, but you can always push it with your foot like any normal non-powered scooter, is foldable to easily throw in the back of your car or to carry it around, and even comes with a theft alarm.
The Daymak Photon solar powered scooter is currently in a funding phase on Kickstarter with an estimated delivery date of October 2015, so go reserve yours now. Check out a full list of the scooter's specs as well as a video of the scooter in action below.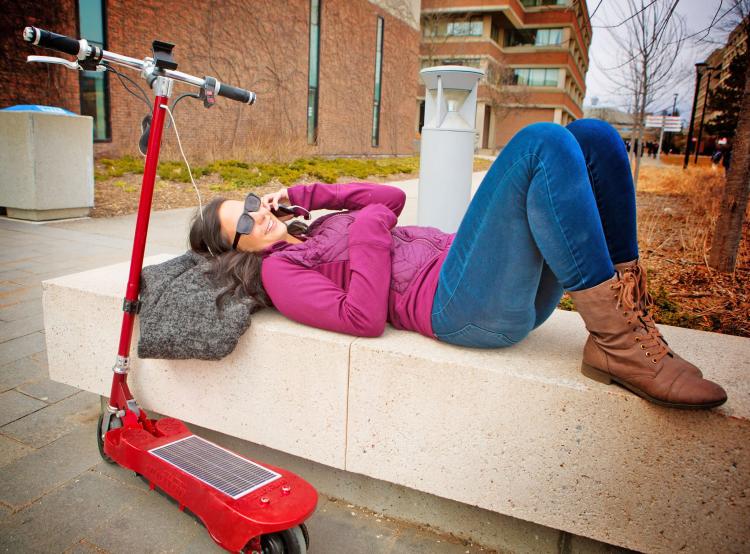 100w Motor
SLA / Lithium 24v 4.5ah(SLA) / 24v 7.0ah (Lith) battery
300(SLA) / 1000(Lith) Cycles battery life
300mmx130mm (11.8"x7.1") Solar Panel Size
28v~0.23A (~6.4W) Solar Output
AC 120V !60Hz 18W Charger Input
4-6 hour Charge Time
9.3mph Max Speed
Range of 6.2 miles (SLA) / 9.3miles (Lith)
Max Load Of Up To 220.5 lbs
Scooter Weight of 37.5 lbs
Scooter Dimensions: (29 inches x 100 inches x 12 inches)
Solar Charging Time of 17 Hours Under Natural Light
Remote Control Functions: Alarm, MP3, FM Radio
Mount to hold phone
1w Waterproof, Stereo Speakers
Media Inputs: 1 USB, 1 Micro SD, Bluetooth
Power Output: USB charging port
Safe for ages 7-77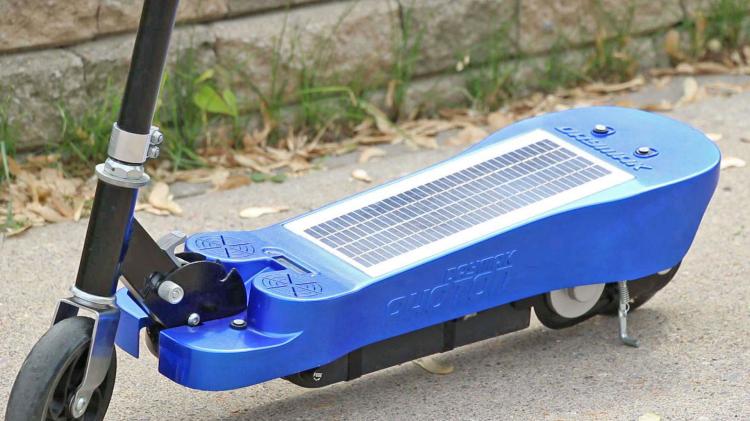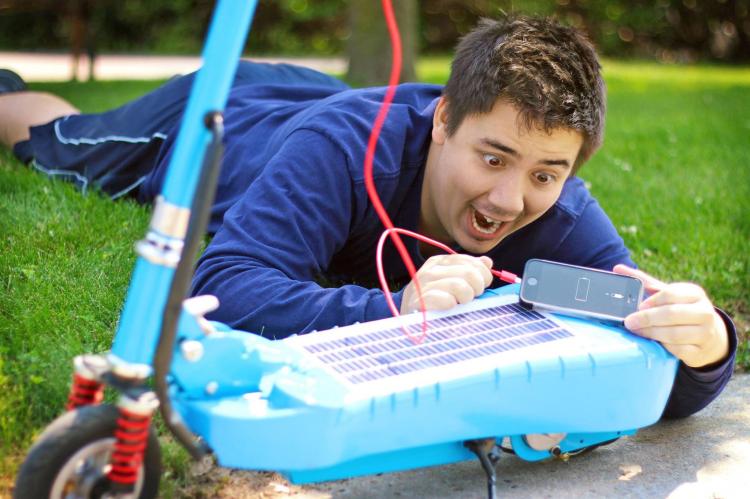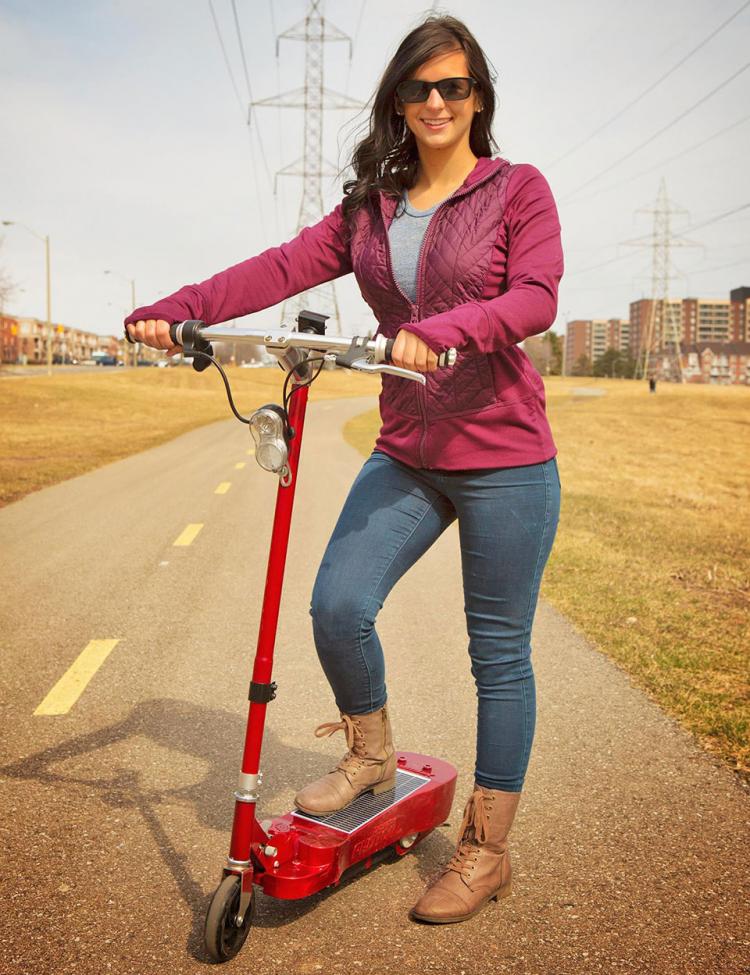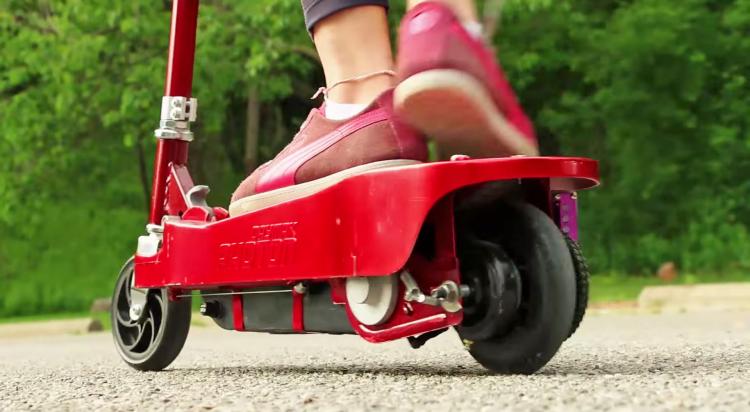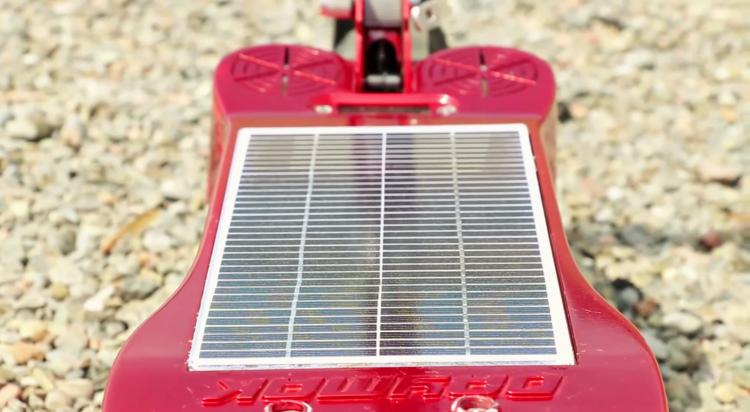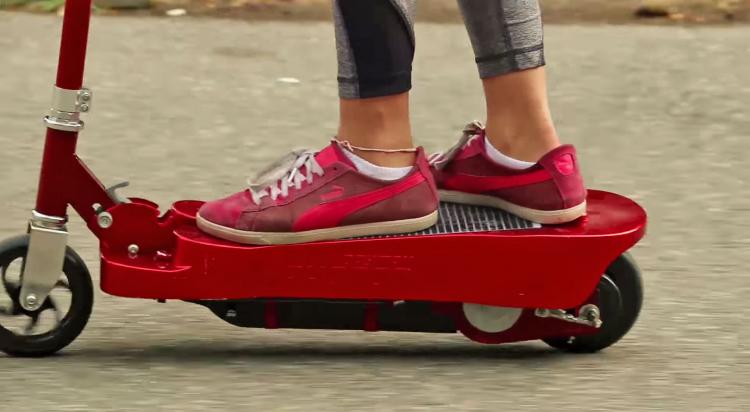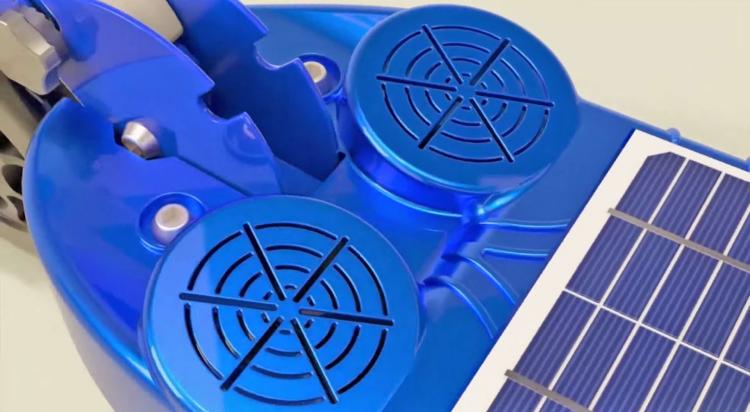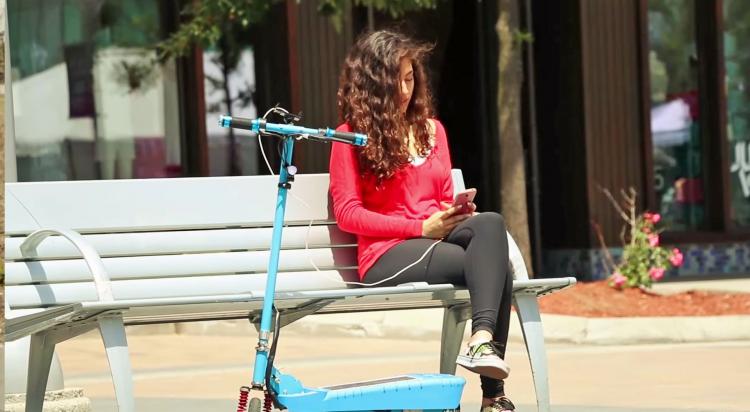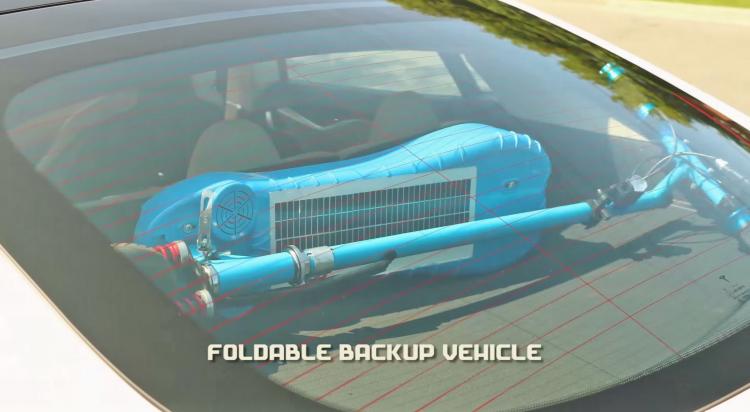 Subscribe To Our YouTube Channel