These Cute Animal Rings Hug Your Fingers
By Ryan on 08/11/2015 2:37 AM (Updated: 11/25/2018 1:59 PM)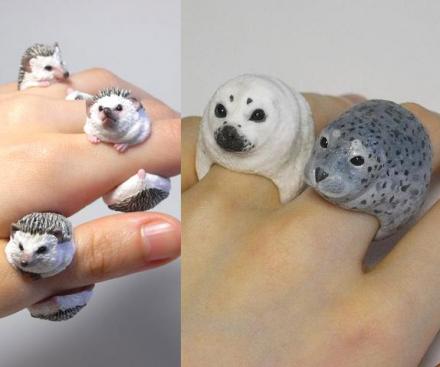 If you find that these sloth rings that latch onto your fingers like they're a branch in a tree are just not cute enough for you, I may have found what you're looking for. Japanese artist Jiro Miura has designed a huge array of handmade animal jewelry that's just so cute you could just die. You know when like a baby is so cute that you just want to eat it, kinda like that but with rings that are made to look like little animals that are hugging your fingers.
Jiro makes a huge line of animal accessories including rings, earrings, pins, and even just stand-alone animal figures, and it seems he's pretty much made every animal in the world into one his pieces of jewelry including hedgehogs, cheetahs, pandas, parrots, seals, frogs, polar bears, boar, and yes, he even made guinea pig feces into a set of earrings.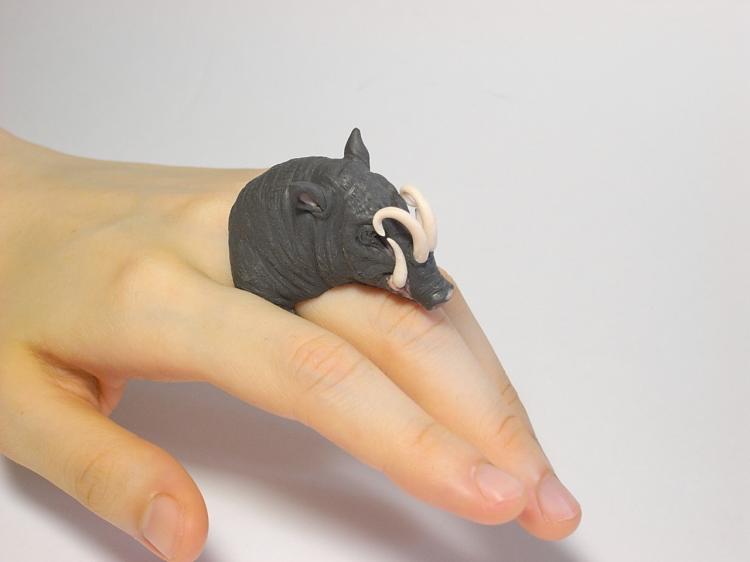 Since Jiro makes so many different pieces of jewelry, the price will vary greatly between $15-$200 depending on which pieces you want. Plus since the website to order is in Japanese, it'll make your ordering journey that much more difficult, but to make it even harder, there is no order form, as you have to email or call them to send your order in. So you are going to really have to want one of these cute animal rings in order to get one.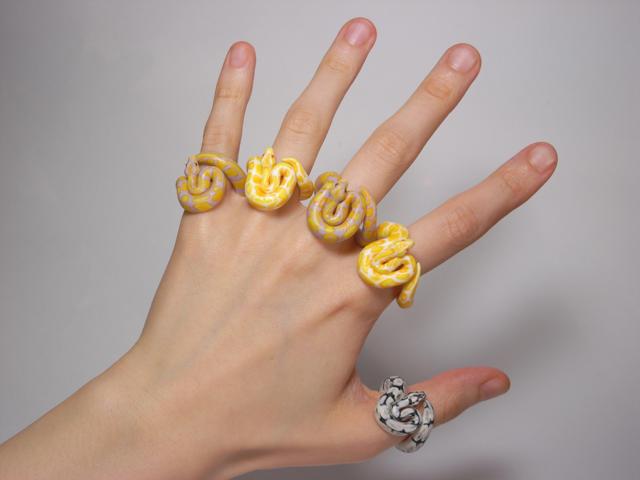 Also, by what Google Translate is telling me from the order instructions page on Jiro's website, you can also send him custom orders, if by some odd chance he hasn't made something that you want made into a ring or some piece of jewelry, he can custom make a new animal in whatever shape and form you like. But chances are, if you give him a custom order, your price will most certainly go up.