Creepy Critters Rainbow River Sad Crying Unicorn Candle Holder Figurine
By Ryan on 05/07/2019 2:56 PM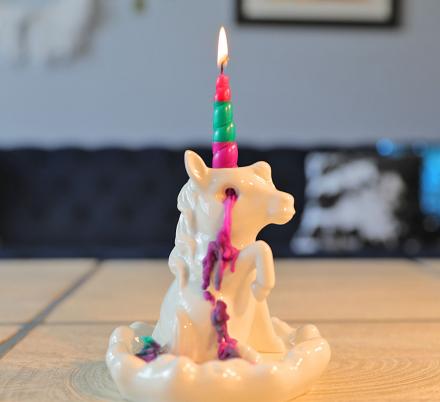 No one likes to cry alone, and with this crying unicorn candle holder, you'll never have to shed a tear solo again. Simply light Rainbow River's rainbow candle horn and watch the rivers of sympathy tears flow from her two majestic eyes. The longer Rainbow River cries, the more she becomes like a real horse. You'll get the best results if you burn an entire unicorn horn candle. A cloud-shaped saucer will safely collect the unicorn tears so you won't be crying about trying to get the wax out of your grandmother's doily.
You may think unicorns get clean with soap and water like everything else...but...to clean Rainbow River, you need to place her (and the cloud saucer she lives on) in the oven on a low heat for a few minutes. Remove her and simply wipe the melted tears (I mean wax) away.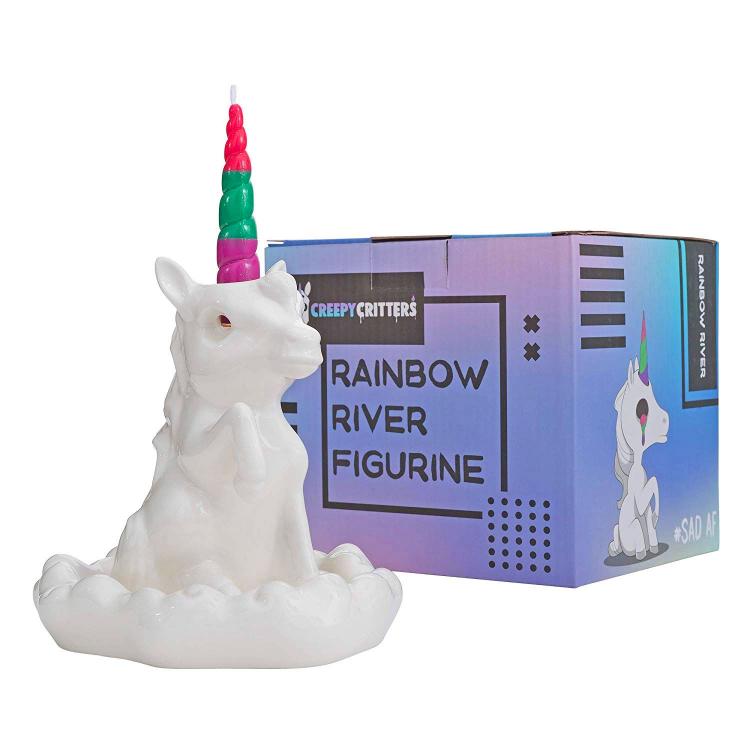 What Is Included With Rainbow River?
When you purchase Rainbow River, you will get one unicorn candle holder figurine (Rainbow River if you want to call her by her given name) and a cloud-shaped saucer that collects her melted tears. Together, these are 6.5 x 5.9 x 5.9 inches in size and it weighs about 1.25 pounds. You will also get two magical rainbow unicorn horn candles.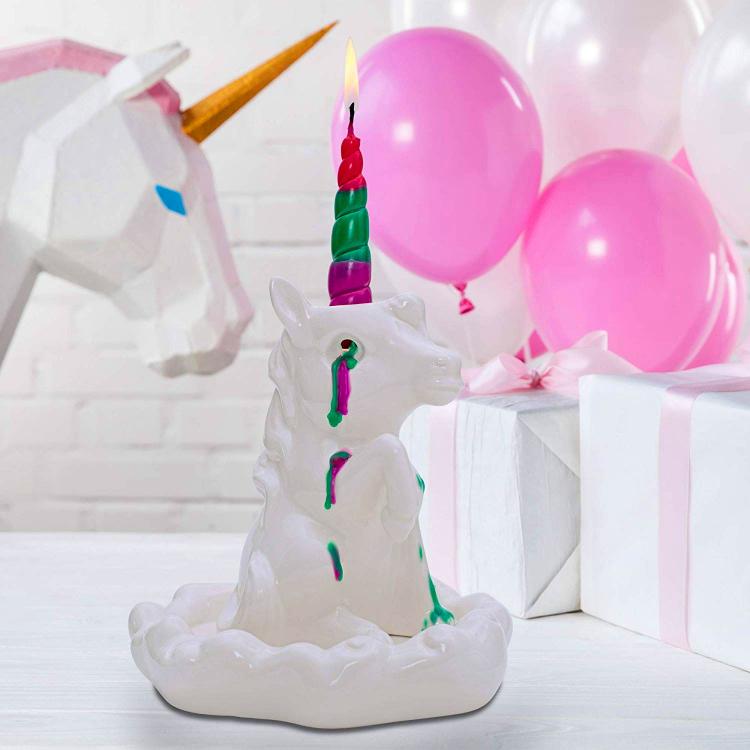 If you have some serious crying planned out for your future, it is recommended that you purchase a box of unicorn tears to go with Rainbow River.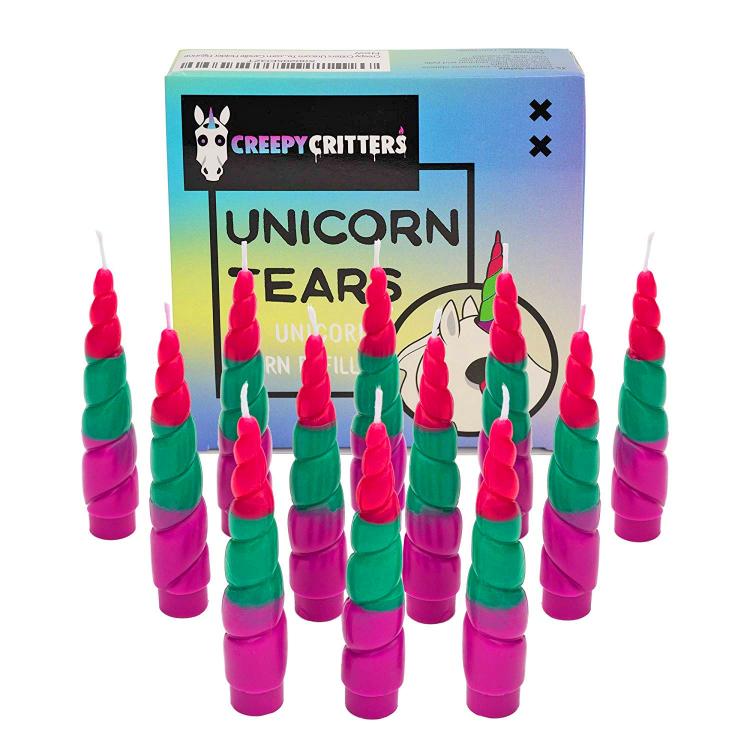 So whether you have the birthday blues or it's a cheers with tears situation (because happy tears like company too), this crying unicorn will be there as your emotional support candle holder.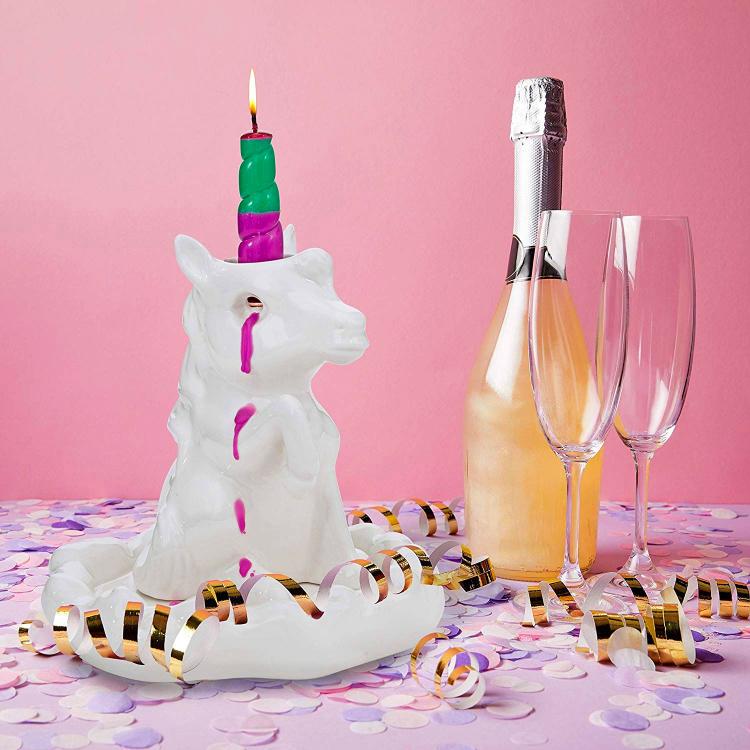 Creepy Critters, the maker or Rainbow River, tackles sadness in both silly and serious ways. They donate a portion of their sales proceeds to Project Happiness, an organization that provides people with tools to take charge of their own happiness.