These Crocodile Socks Make It Look like Crocodiles Are Eating Your Legs
By Ryan on 01/04/2022 9:10 AM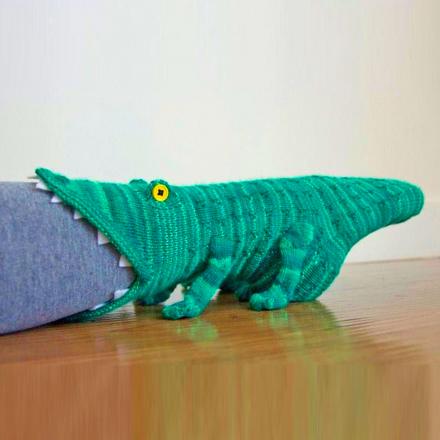 Winter is coming – a Stark's favorite quote is about to become reality. That's right, when the snow falls and the cold wind blows, you'll need a cozy and comfortable friend to keep you warm. These winter crocodile socks would make Ned Stark proud of how prepared you are for the upcoming winter season.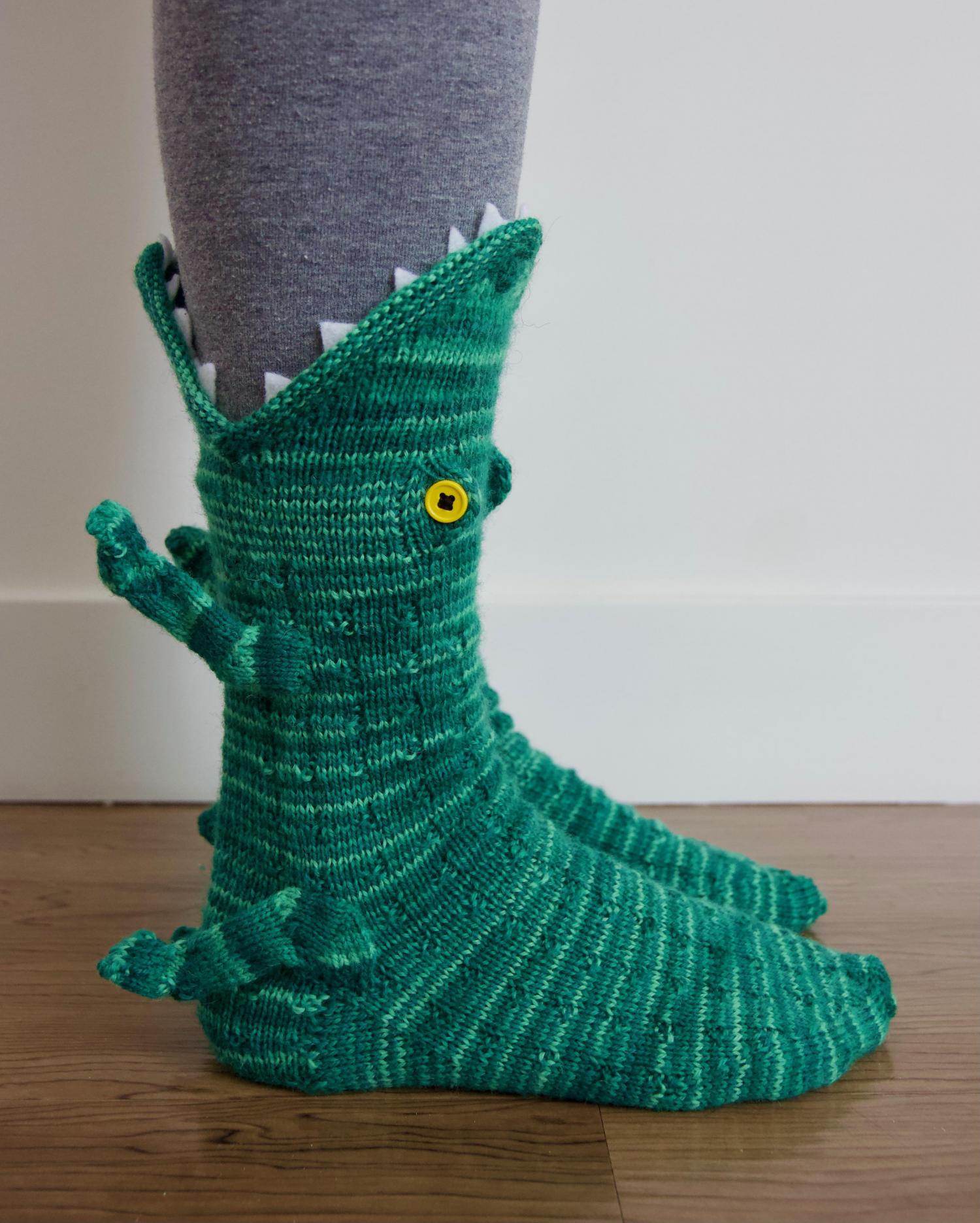 Credit
These crocodile socks resemble a big crocodile having a go at you and wanting to eat your feet. They look awesome and funny at the same time, the design is implemented to look like a crocodile. It's a very cute and unique design. These are thick winter socks perfect for the winter season and the cold weather. If the winter in your area hits like the ones which hit Winterfell, then these crocodile socks are a must-have.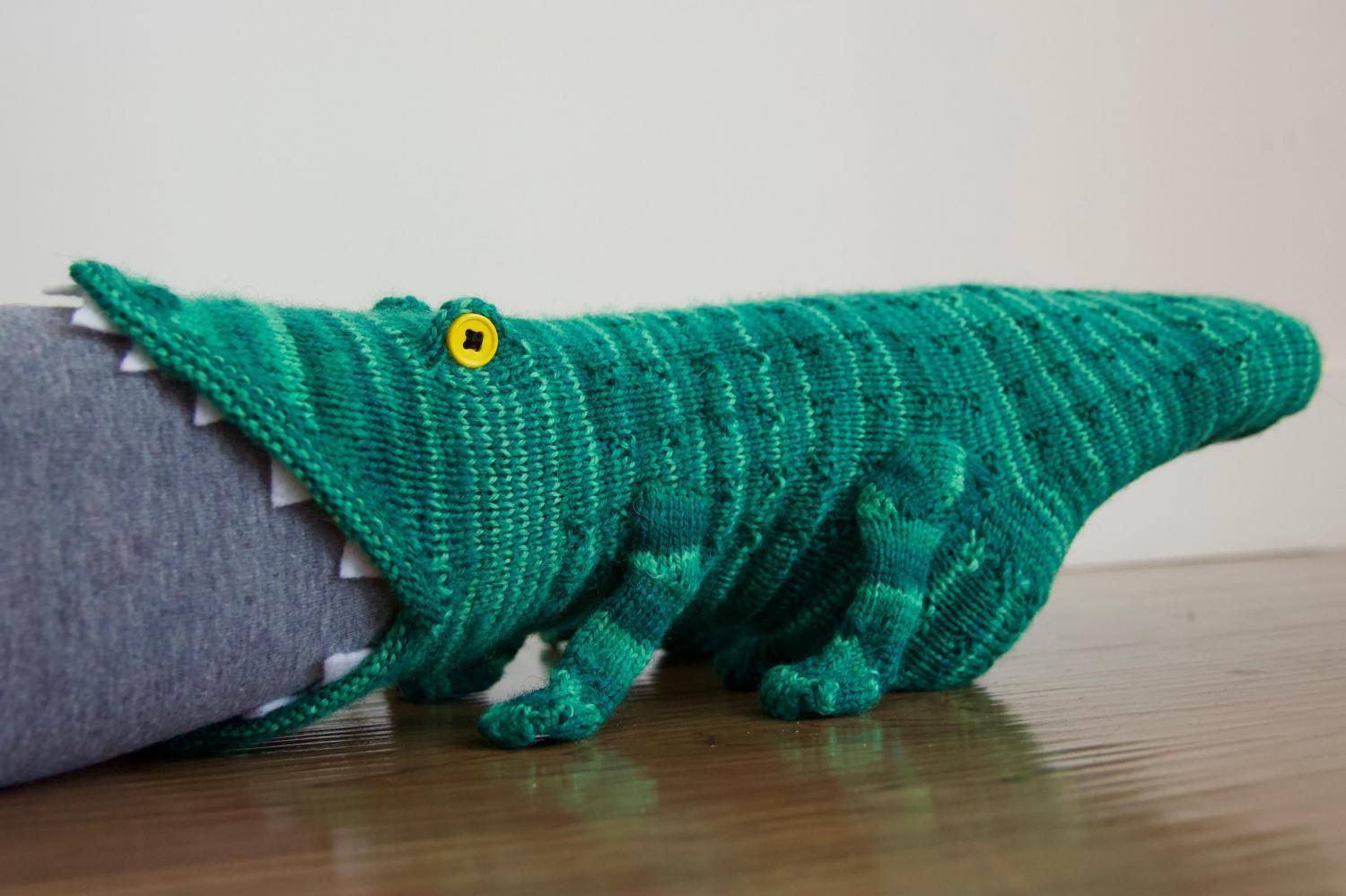 Credit
The crocodile socks are made from a blend of cotton and polyester, which make them to have a lasting warm-keeping effect. They will do a perfect warming job during the winter. Unlike the wool socks which are thick and uncomfortable at times, these socks are skin-friendly, breathable, and comfortable to wear at all times. All the coziness is due to the cotton and polyester blend of material used to make the socks. Their excellent elasticity makes the crocodile socks comfortable to wear.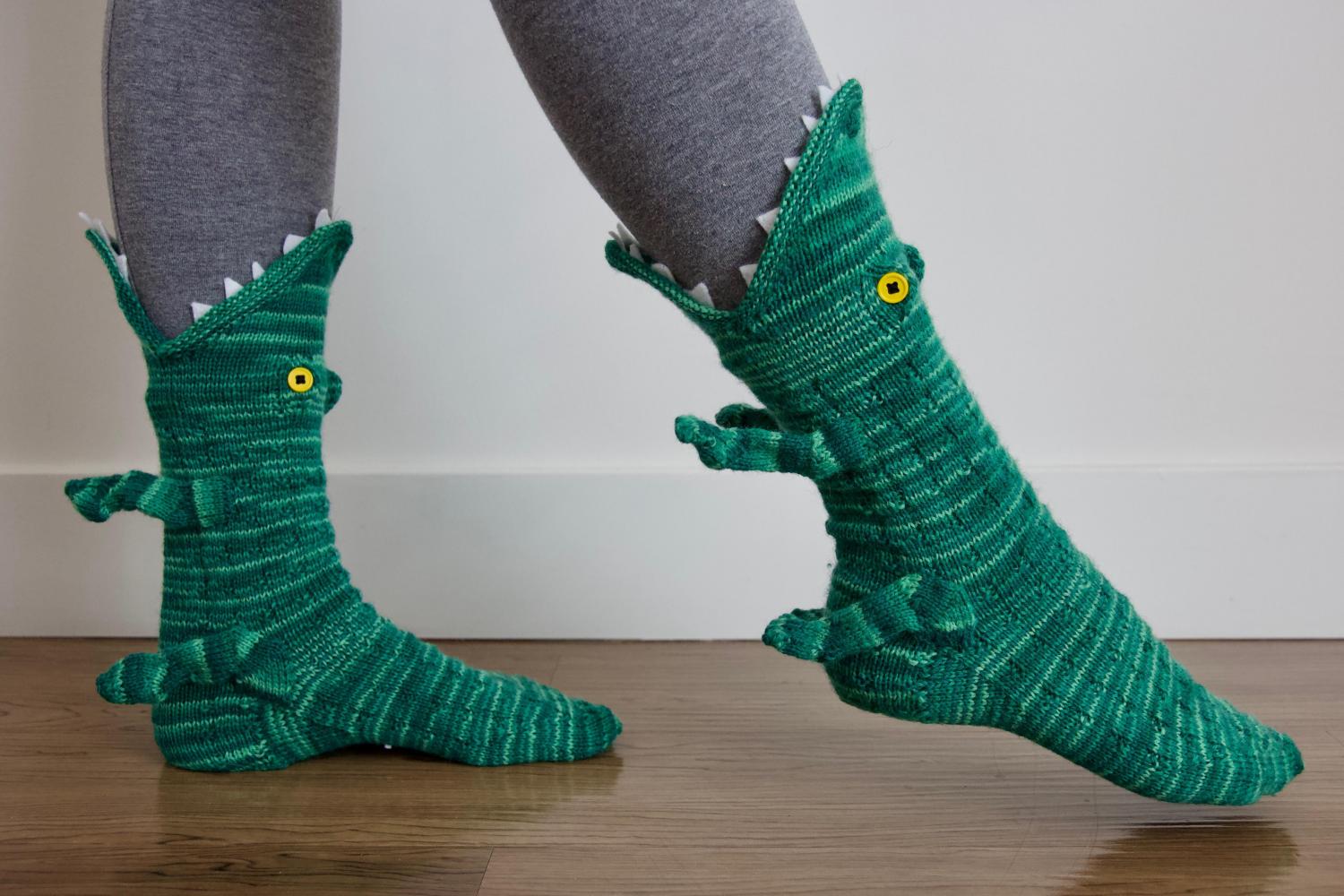 Credit
There is a continuous textured stitch pattern done all over the socks, to resemble a crocodile's skin. Everything about the design and stitching of the socks has been done to look like a crocodile, there are the raised eyes, nose babbles, a gaping jaw, plus arms and legs. The fine level of detailing in the stitching means the features really stand out and seem like they are real. A stitched monster having a bite of your feet is a pretty cute picture, not to mention the warmth and coziness.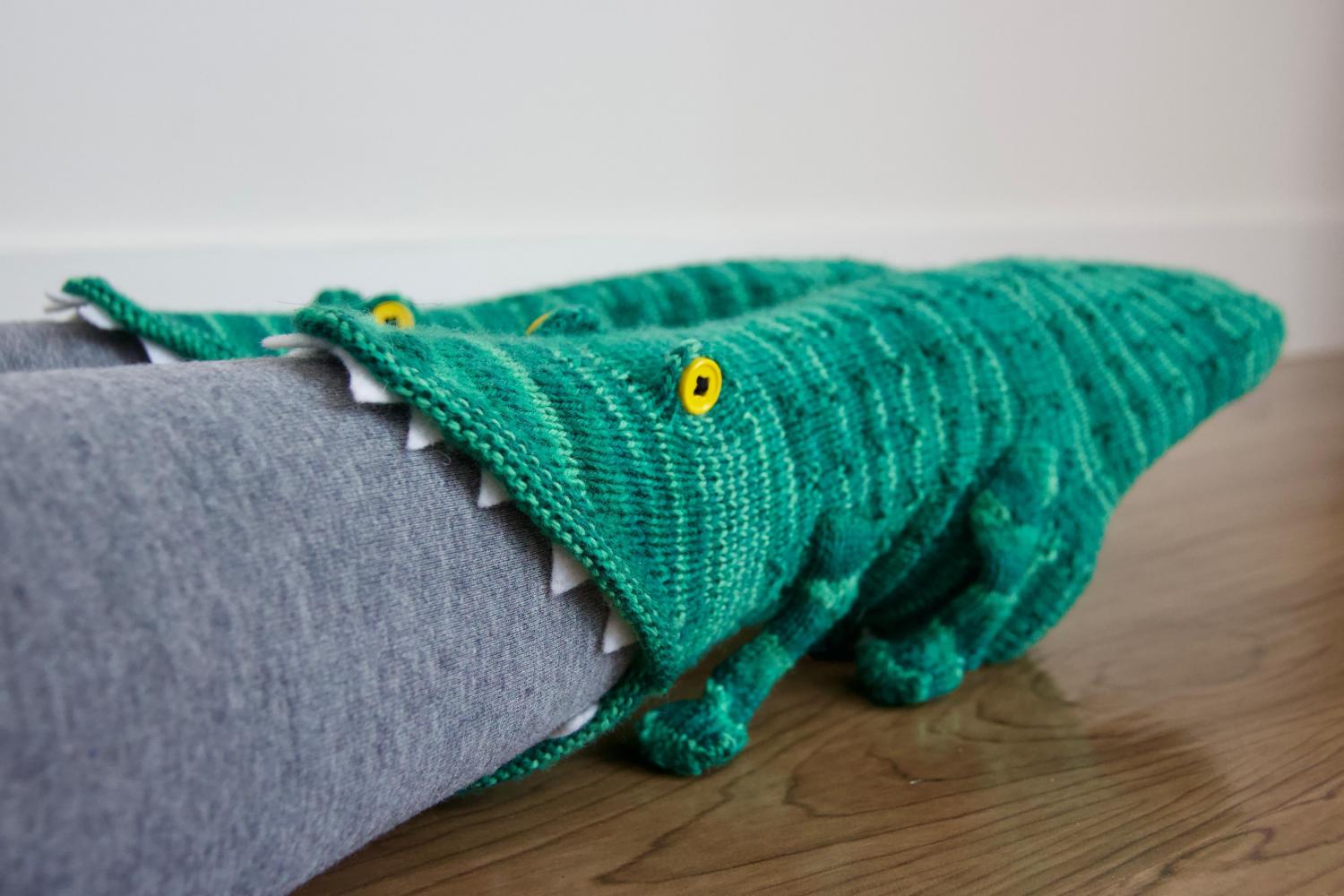 Credit
To make the deal even sweeter, these cute crocodile socks can be converted to become wearable in shoes. There are instructions for expanding the leg length and sewing the back legs long enough to avoid contact with the heel. They are unisex and can be fashionably worn by men or women. No one is going to refuse these hilarious crocodile socks as a gift for Christmas, a birthday, or even as a white elephant gift!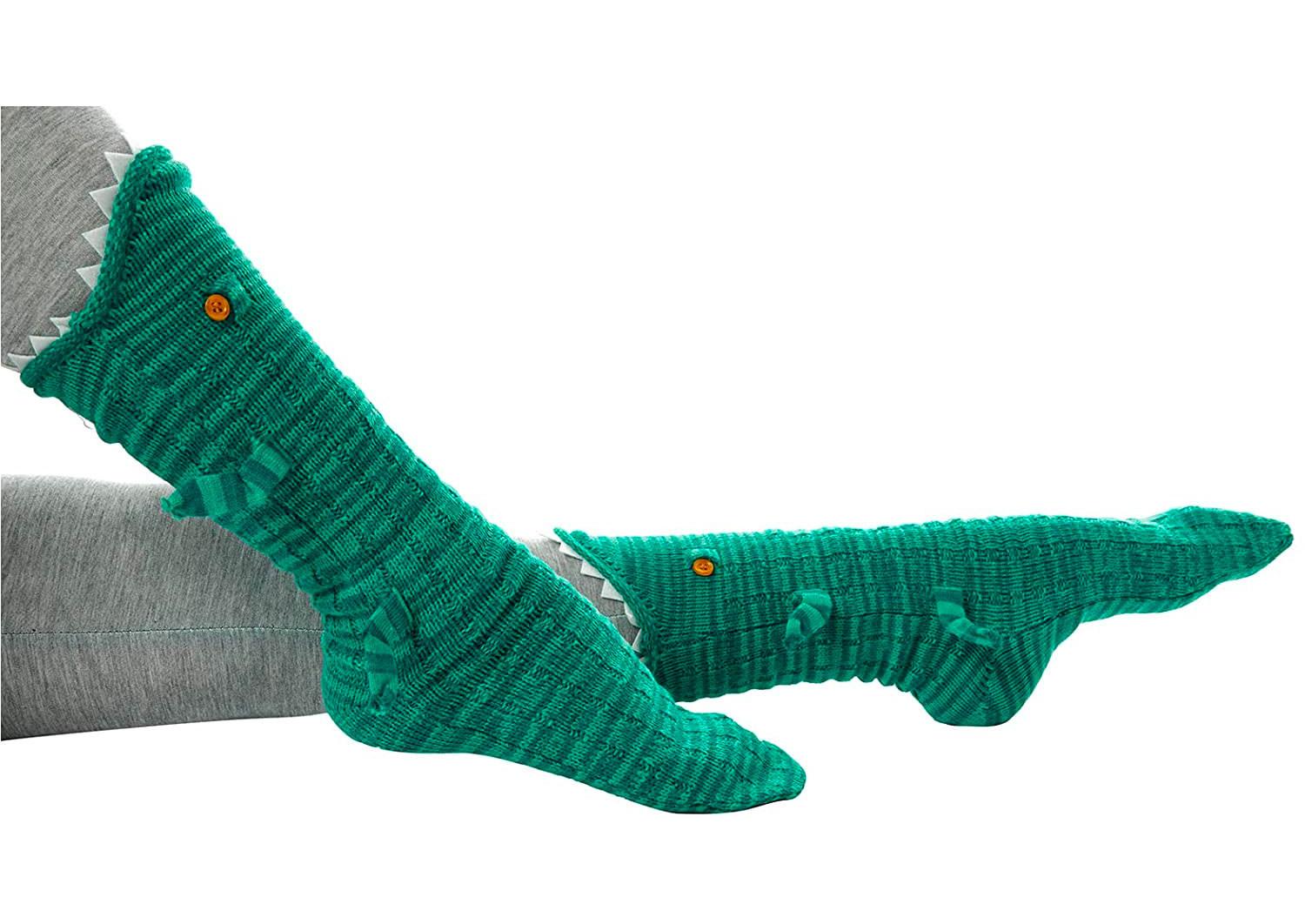 Of course the only proper way to wear crocodile socks are with a pair of crocs on your feet!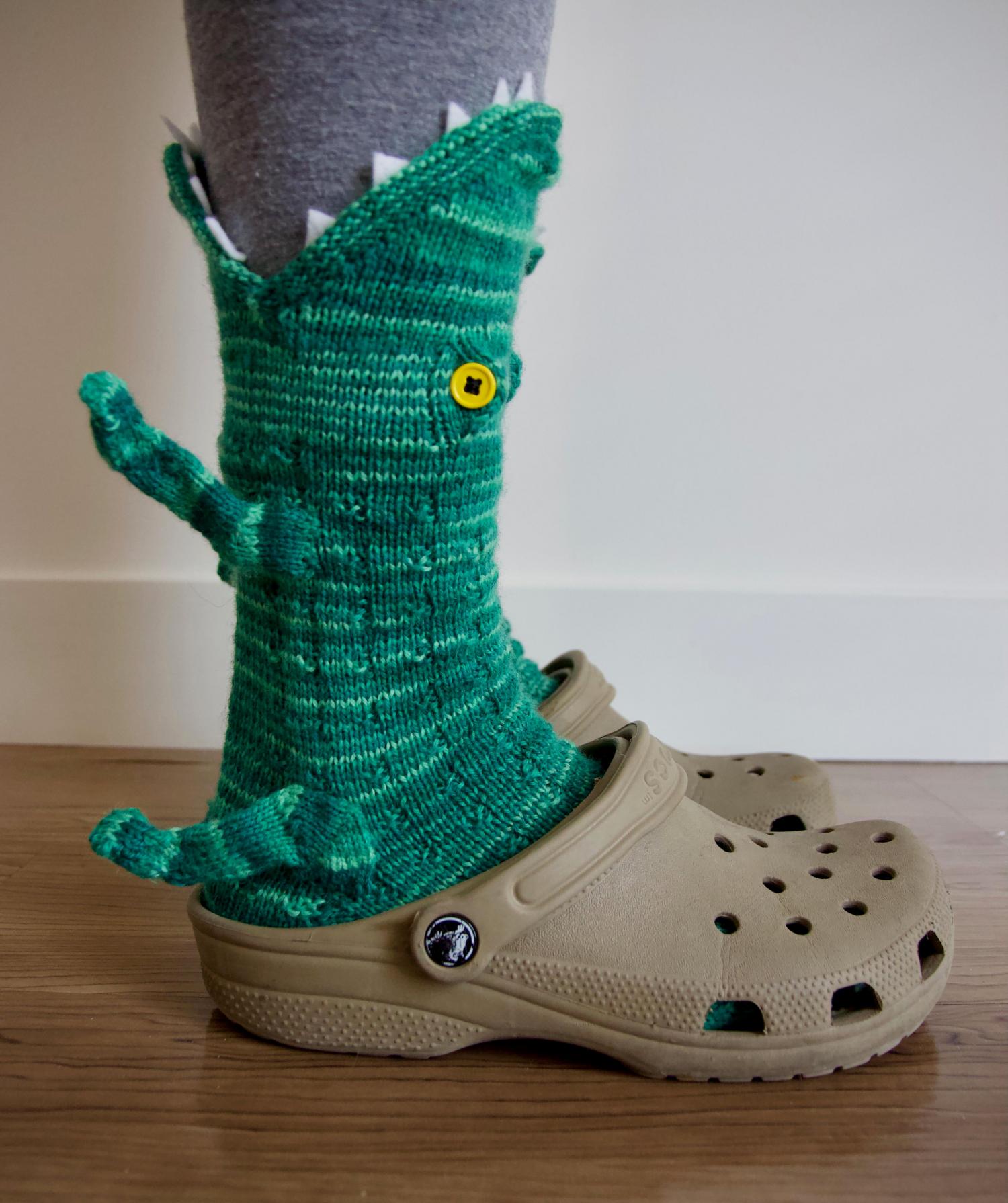 Credit
These winter socks are also available in a variety of styles, and the quality of stitching plus detailing remains the same. There are fun colors and unique pattern designs to choose from. You can choose from designs of a fish, dragon, crocodile, shark, and other aquatic life forms. The crocodile socks are sized to fit most people and would make a perfect gift for any occasion especially during Christmas. Hikers, outdoor walkers, and aquatic fanatics would love these winter socks as a gift.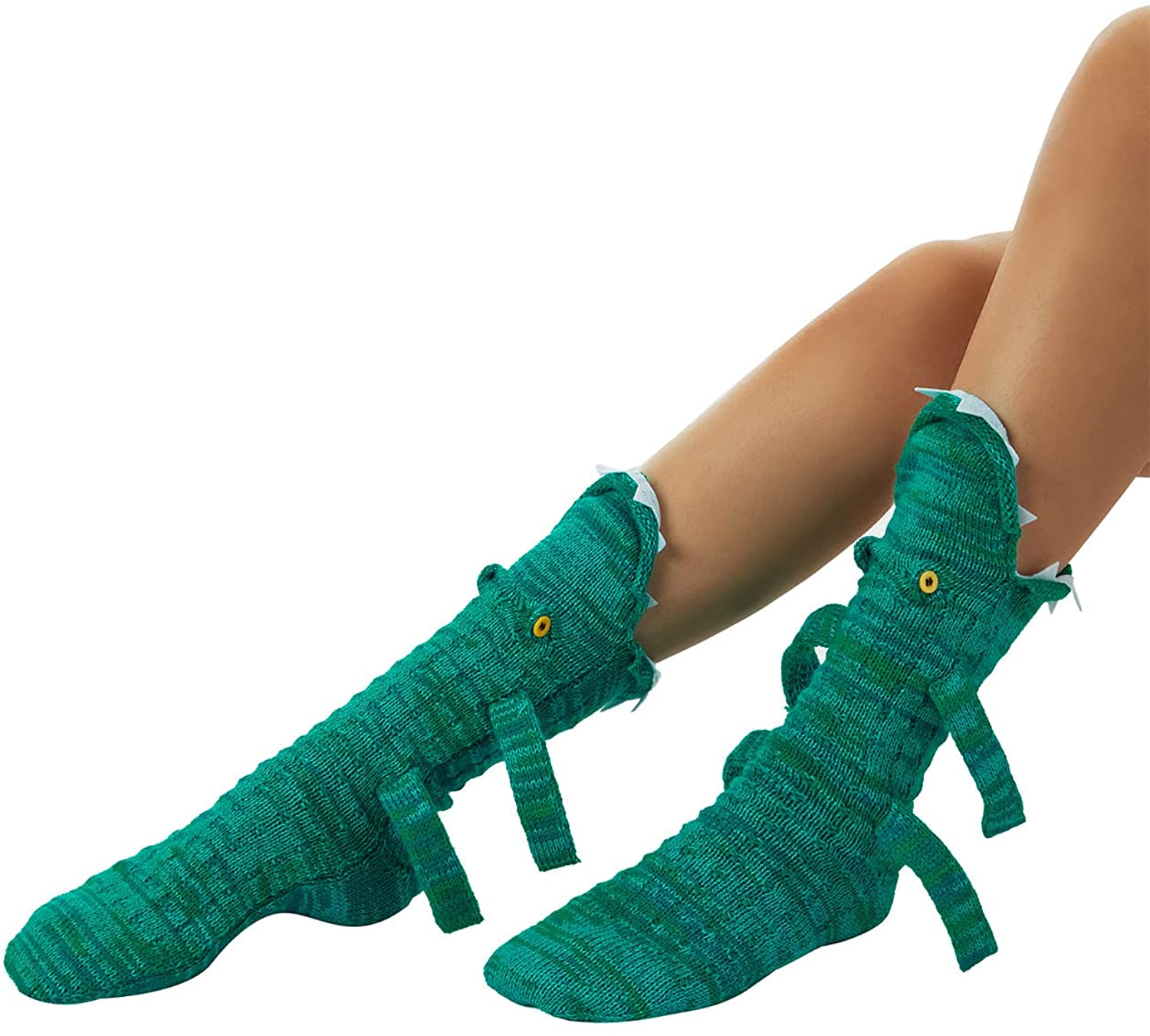 Can't get enough socks that look like animals are biting your feet. Be sure to check out these shark socks that look like they're biting your entire leg!