These Giant Spider Earrings will Make Your Halloween Outfit Unforgettable!
By Ryan on 10/12/2023 9:28 AM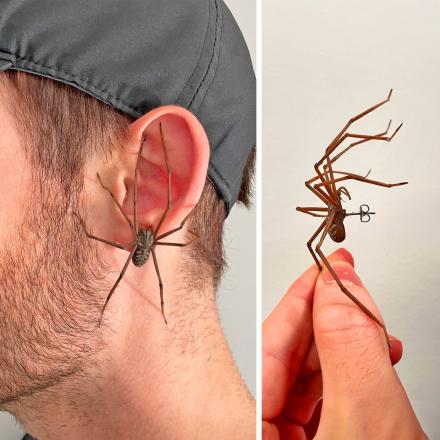 Spiders. They're not just for creeping you out in dark, dusty corners anymore. Now, thanks to the wonders of fashion innovation, you can sport them as your favorite accessory! No, we're not suggesting you drape a live arachnid across your collarbone (although, that would definitely turn some heads). Instead, imagine a giant spider-shaped earring that looks as if it's gently crawling on the side of your head. Intrigued? We thought you might be.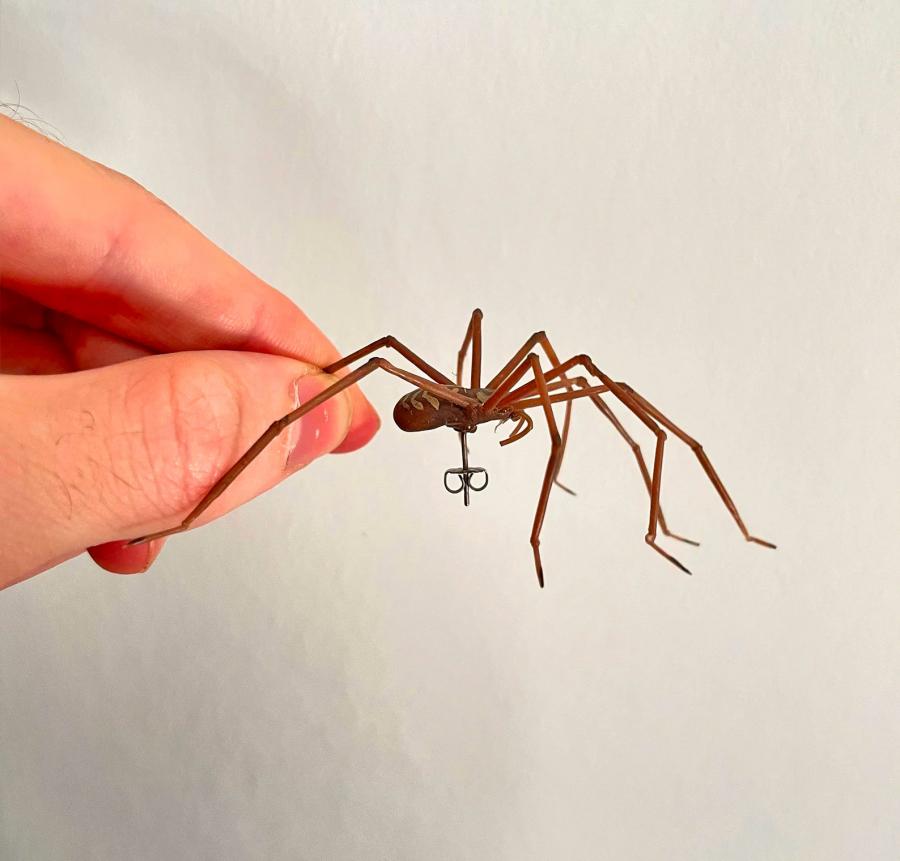 Credit: RottingRelictProps
For those who've been with us for a while, you might recall our previous flirtation with spider-themed fashion, where we raved about the spider earrings that dangled adorably from your ear by just one of its delicate legs. Cute, right? But the arachnid world just upped its fashion game. Say hello to the bigger, bolder, and more realistic version: the giant spider earring!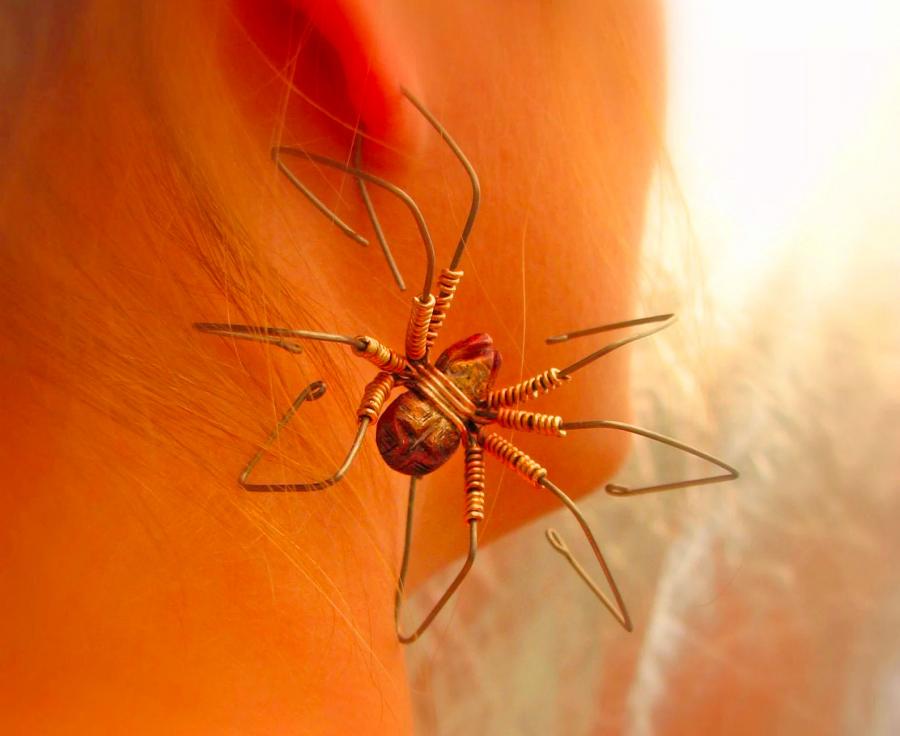 Credit: AnnaSiivonen
Etsy seller RottingRelictProps, with their penchant for the whimsically dark, brings to you these handmade treasures. Sculpted meticulously with precision and an eye for detail, these earrings are a combo of plastic (making them lightweight enough to not drag your earlobes down to your shoulders) and stainless steel. With a screw back enclosure ensuring that your spider doesn't make an escape, these earrings take 'sticking around' quite literally! Credit: RottingRelictProps
What makes these earrings particularly stand out, apart from their sheer size (oh, did we mention they're a staggering 5 inches long?), is the way they attach to your ear. Instead of the conventional drop from the earlobe, they latch on by the abdomen of the spider. The effect? It appears as if the spider is comfortably nestled against your neck, making its leisurely way up or down. Gothic vibes, anyone? Credit: RottingRelictProps
Now, one might ask, "Why would anyone want a realistic giant spider hanging off their ear?" Well, let us tell you why! These earrings are not just about the spook factor; they're the ultimate fashion statement. For those who embrace the gothic style or simply want to make a mark at any event (especially around Halloween), this is your go-to accessory. Imagine walking into a Halloween party, and even before your costume gets noticed, your earring has already started multiple conversations. That's right, this isn't just an accessory; it's an experience. Credit: RottingRelictProps
If you're already prepping to grab your very own, there's something you should know. Each order comes with just one earring. Yup, you read that right! It's a deliberate style choice by the seller. So, if you're looking for the complete eight-legged experience, you'll need to get two. But, on the plus side, this also means you can mix and match, maybe pair it with one of the earlier versions, or any other earring, really. Fashion is all about breaking boundaries and setting your own rules. Credit: RottingRelictProps
The made-to-order nature of these earrings ensures that every piece you receive has had personal attention and care, sculpted to perfection just for you. It's a work of art, really. An arachnid-inspired, gothic, conversation-starting work of art. Credit: RottingRelictProps
So, this Halloween, if you're seeking an accessory that's more treat than trick, look no further. Whether you're an arachnophile, a gothic fashionista, or simply someone who enjoys the quirker side of life, these earrings are for you. Just be prepared for the mix of awe, intrigue, and the occasional "Eek!" that they're sure to evoke. Credit: RottingRelictProps
Remember, the world of fashion is vast and ever-evolving, just like a spider's web. Sometimes, all you need is that one piece to capture everyone's attention. And with RottingRelictProps' giant spider earrings, you've found your sticky, stylish thread! Credit: RottingRelictProps
You can snag these giant spider shaped earrings from their Etsy shop for around 27 bucks! Credit: RottingRelictProps