This Corner Mug Fits On Small Windowsills or Shelf Corners In Tiny Homes
By Ryan on 11/11/2021 10:07 AM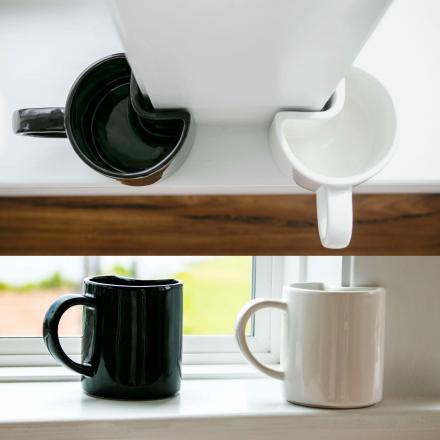 There's nothing we love more than a good unnecessary product! And if our friends over at Unnecessary Inventions has taught us anything, you can still have a lot of fun and laughs with an invention even though it serves little to no purpose. Such is most likely the case with the Corner Mug. It's a mug shaped with a corner built-into it so that it fits snug up against a corner on a windowsill or shelf.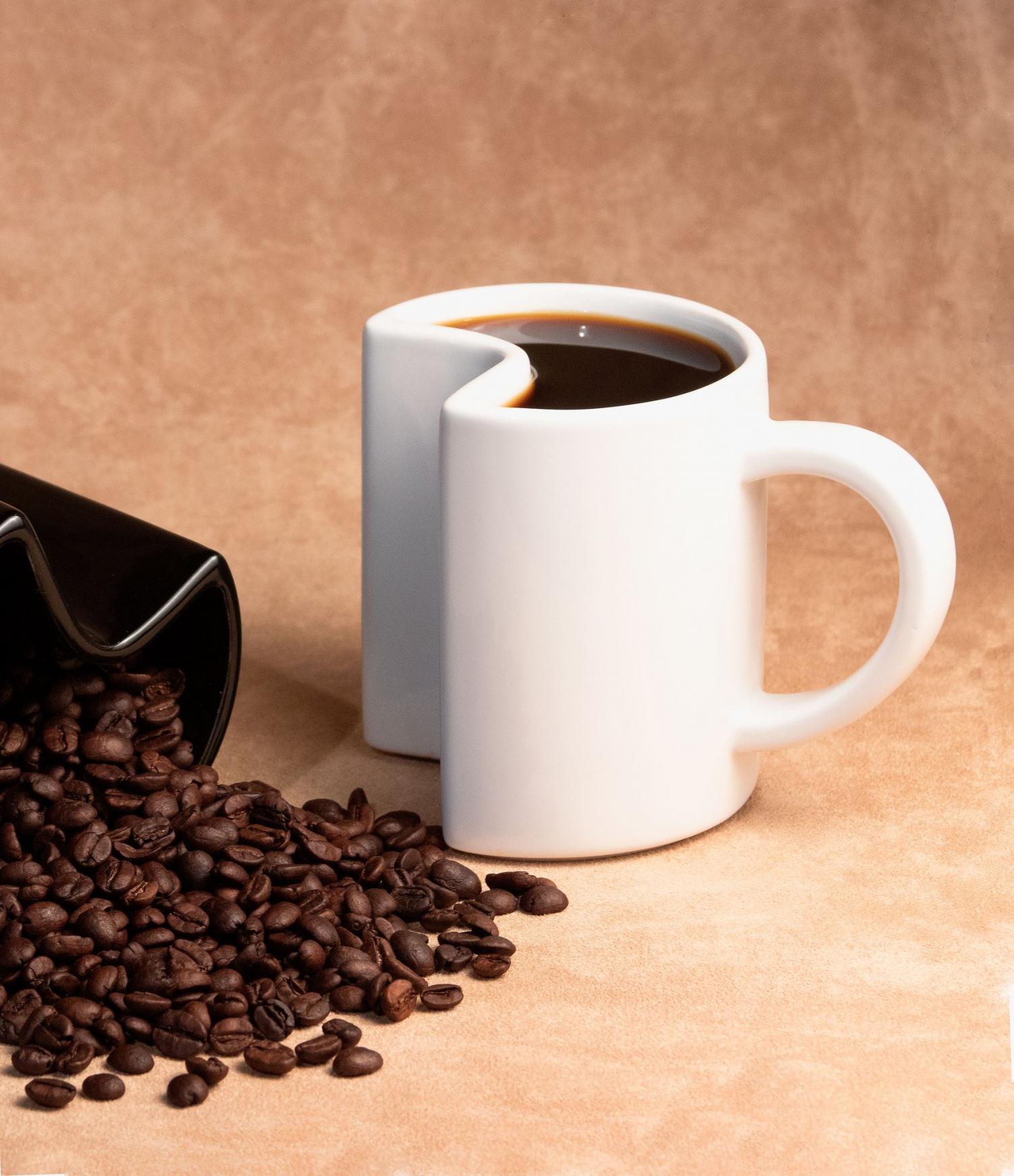 Most likely served as as a gag or joke gift, the corner mug could essentially still serve a purpose in extra tiny homes where there's really just not enough space to set a coffee mug. This way you can set your coffee mug down against a corner and have it still be stable enough to keep your mug secure in it's place!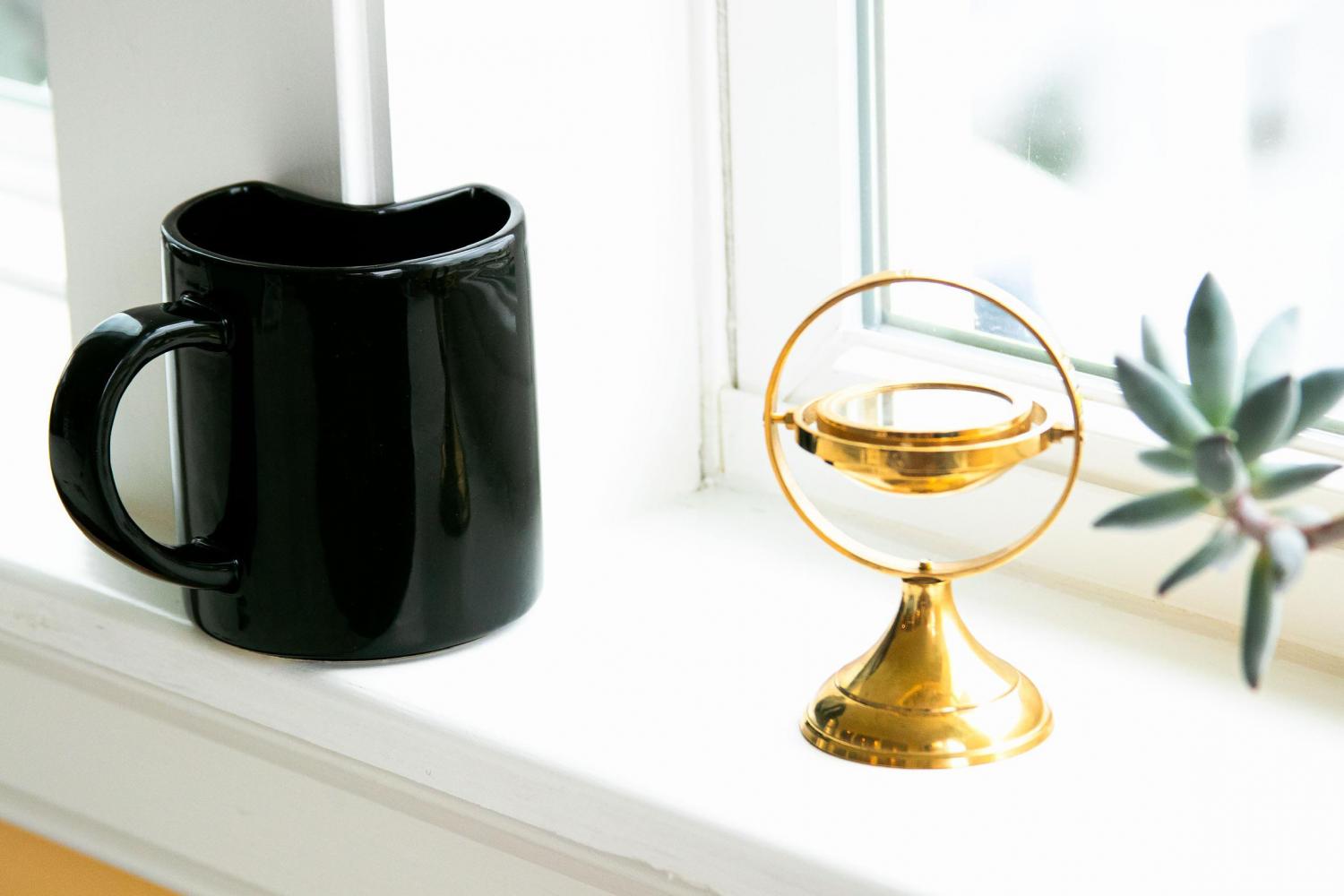 The corner mug from the right angle looks like any other standard coffee mug, but once you look at it from a different angle or from a birds-eye perspective, you see what makes the corner mug, well... a corner.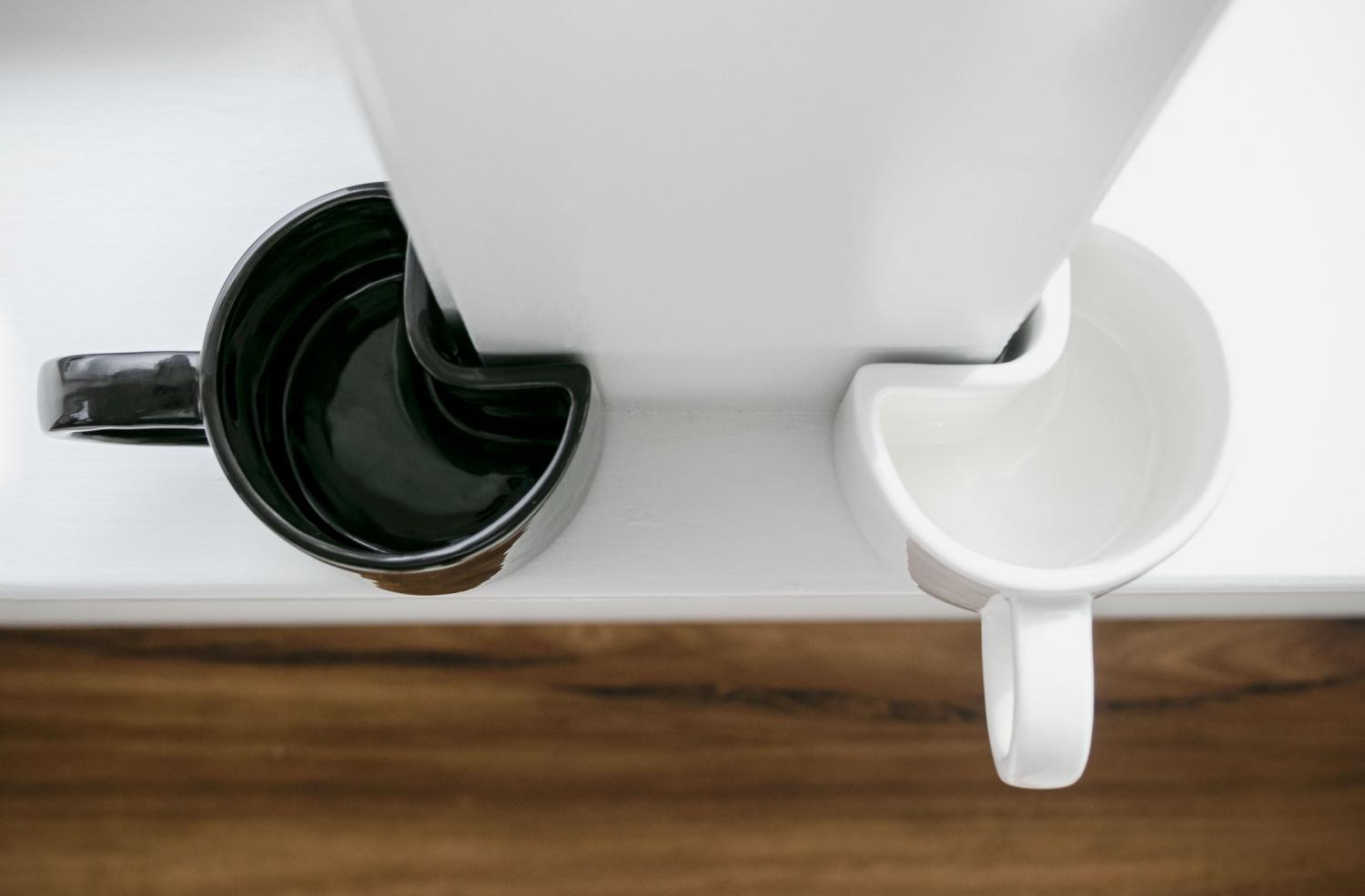 The corner mug comes in either white or black options to choose from, and they also offer a pack of 2 where can get both the white and black options to save a bit of cash!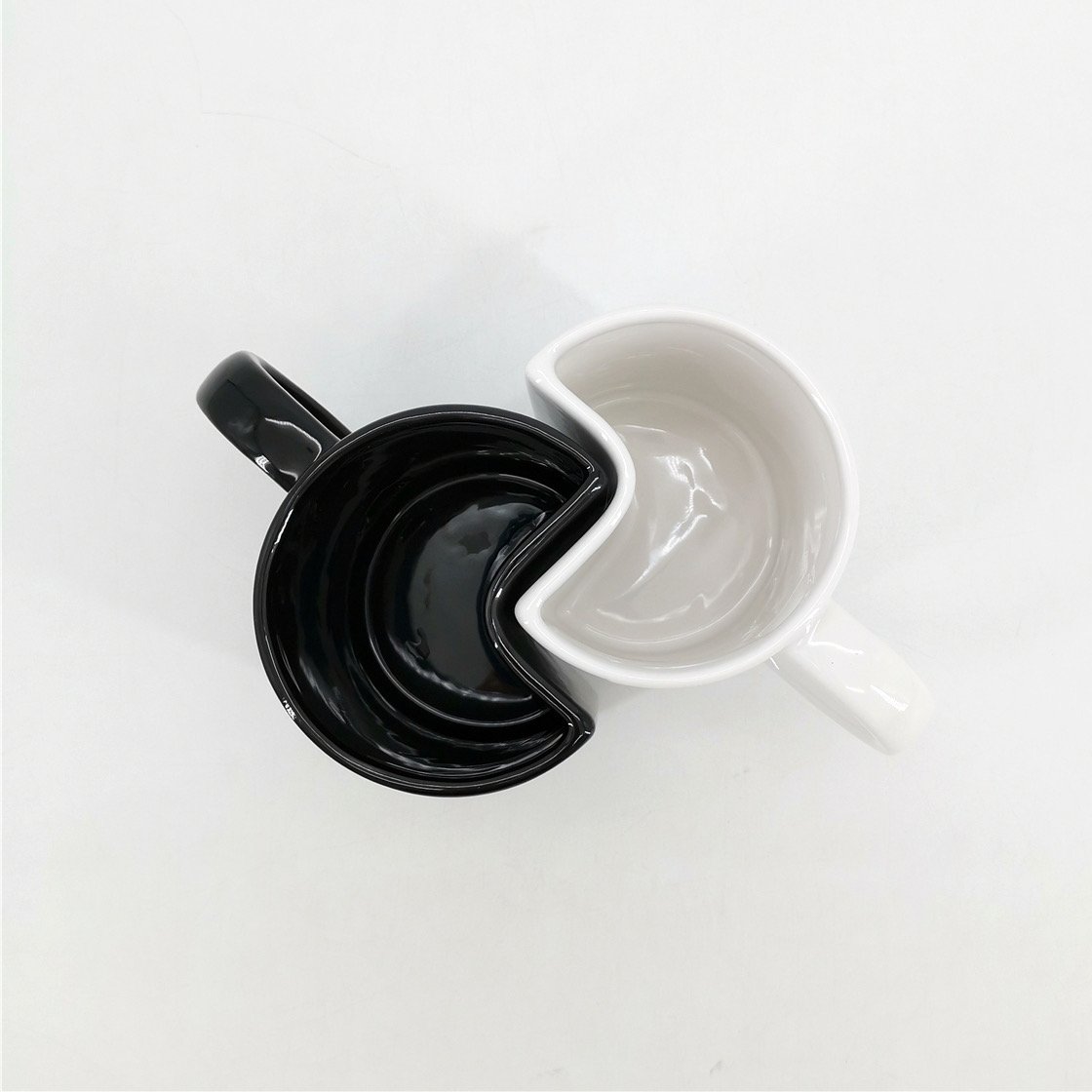 From the creators of the corner mug: "The patented balancing design resists spills and hugs perfectly to a ledge or corner." The corner mug can hold up to 12 oz of liquid, and of course works great as just a normal mug when you don't need to save on counter space!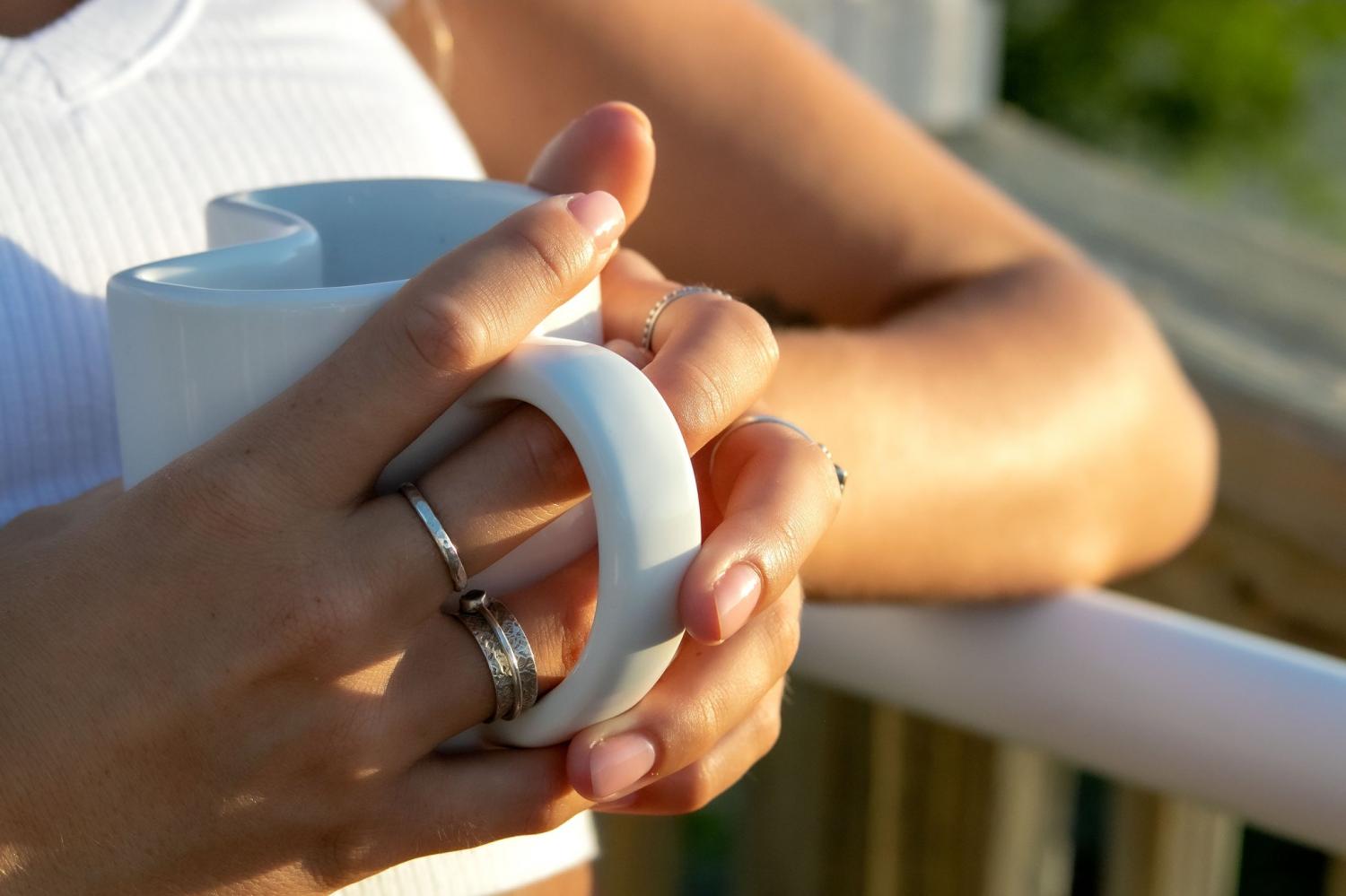 The corer mug is perfect for tiny homes, when you have little to shelf space to set your coffee down, or just as a great gag gift!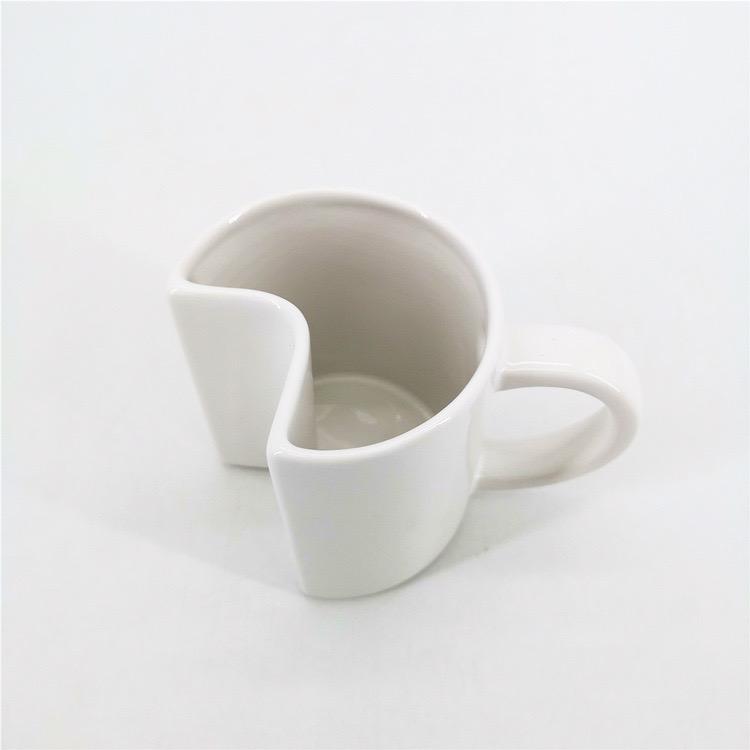 The unique design of the corner mug makes them great for stacking and saving on even more space in your cabinets!