This Beautiful Wooden Corner Cutting Board Attaches Securely To The Corner Of Your Counter
By Ryan on 08/09/2021 5:33 PM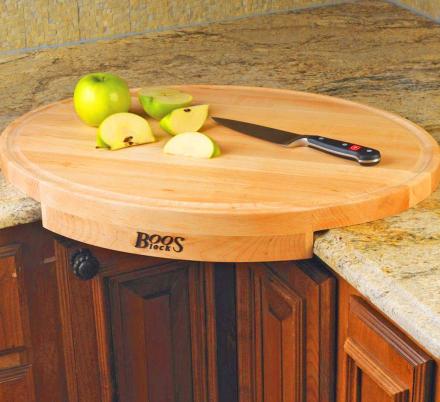 Sometimes you just can't find enough counter space to use your cutting board, especially when you're cooking a big meal that requires a lot of different things to happen at once. Yet, there's always a little bit of room on the corner of your counter, since you can't really set anything there. That is, until now. This unique cutting board is shaped to sit perfectly and securely in the corner of you counter-top.
A counter clip secures the corner cutting board to the corner of your counter. The board is shaped like an oval, and has a edge on the bottom of the cutting board that fits perfectly into a right angle. The clip then secures the cutting board onto any 90 degree angle that has a counter height of between 1 - 1.5 inches.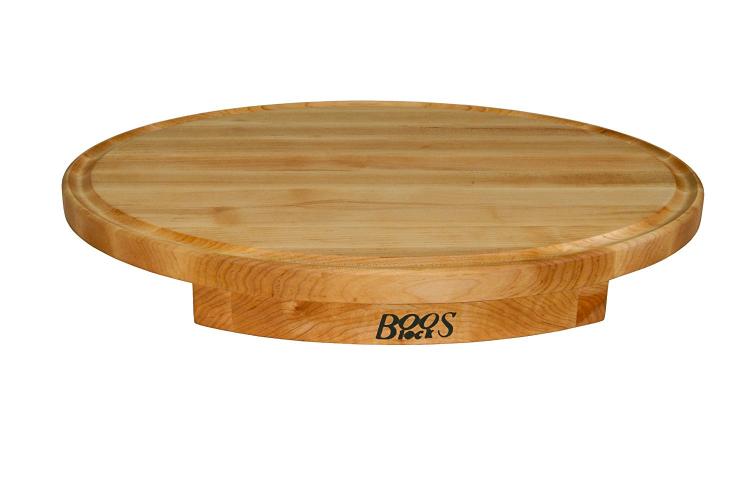 The corner cutting board is made from maple wood, is recommended to hand-wash only and oil regularily for best results over time. The corner cutting board measures 24 inches wide x 18 inches long x 1.25 inches thick.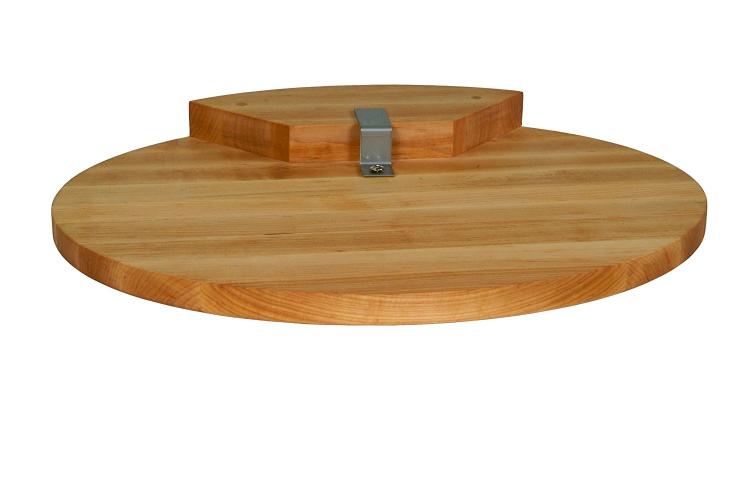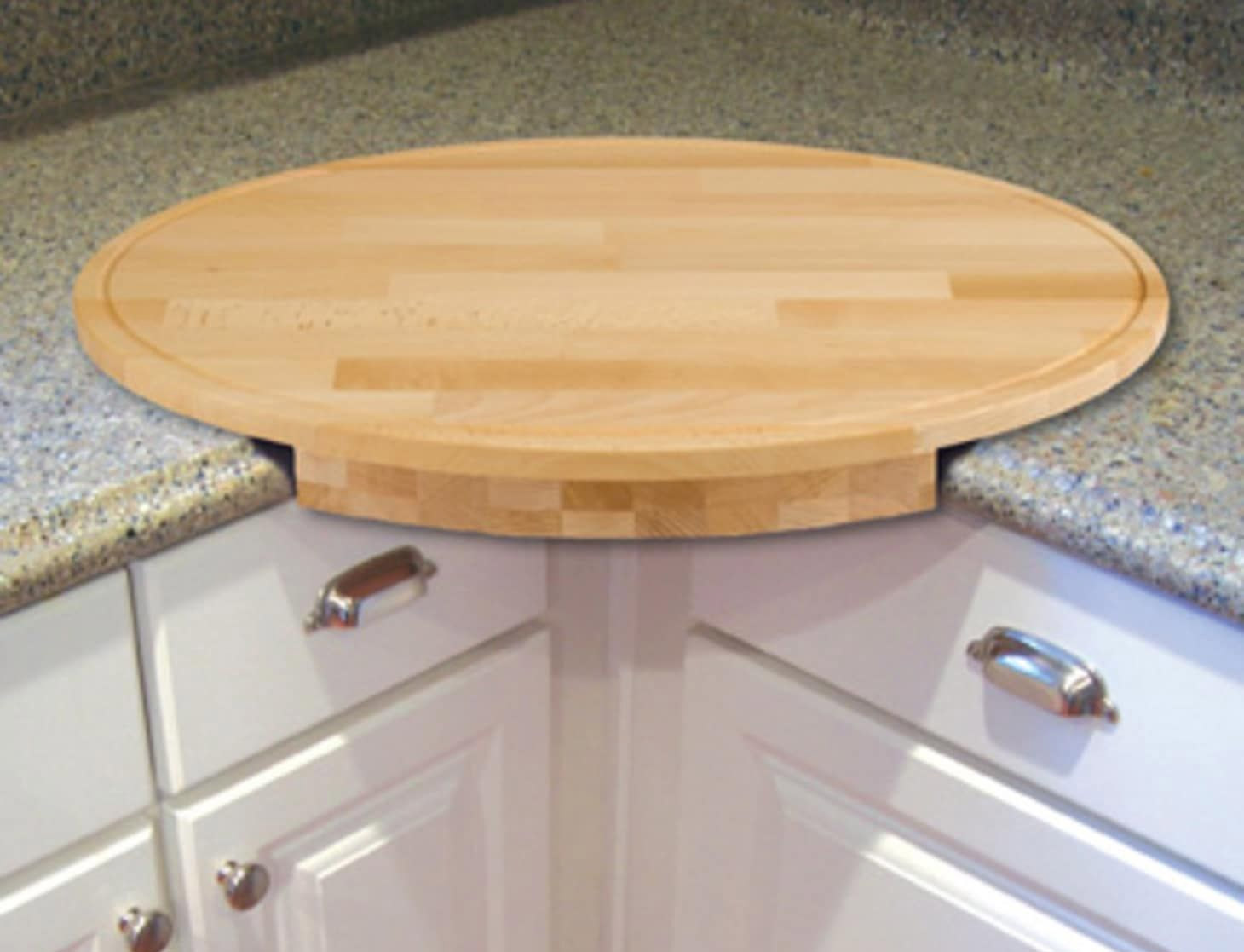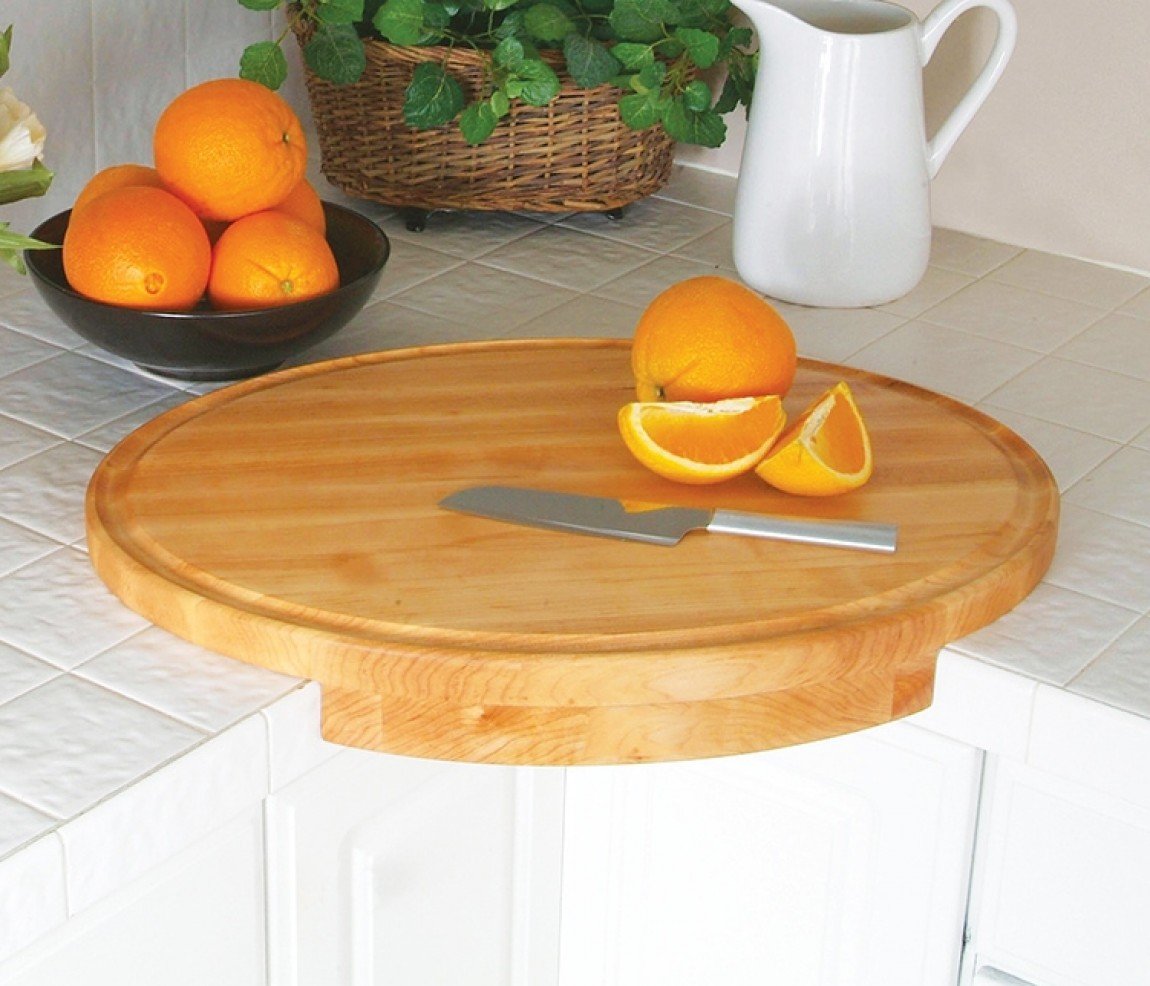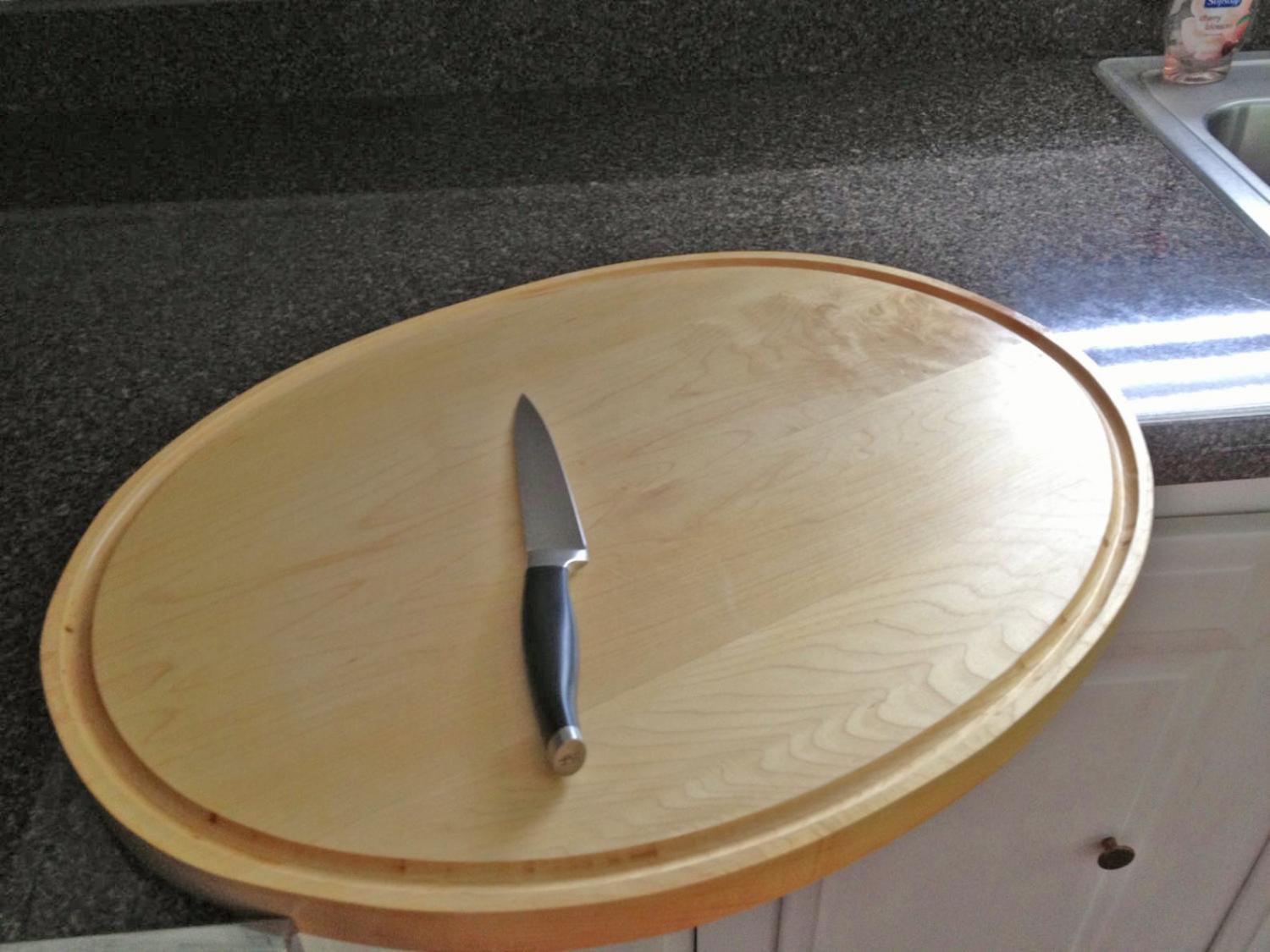 GET THIS ONE HERE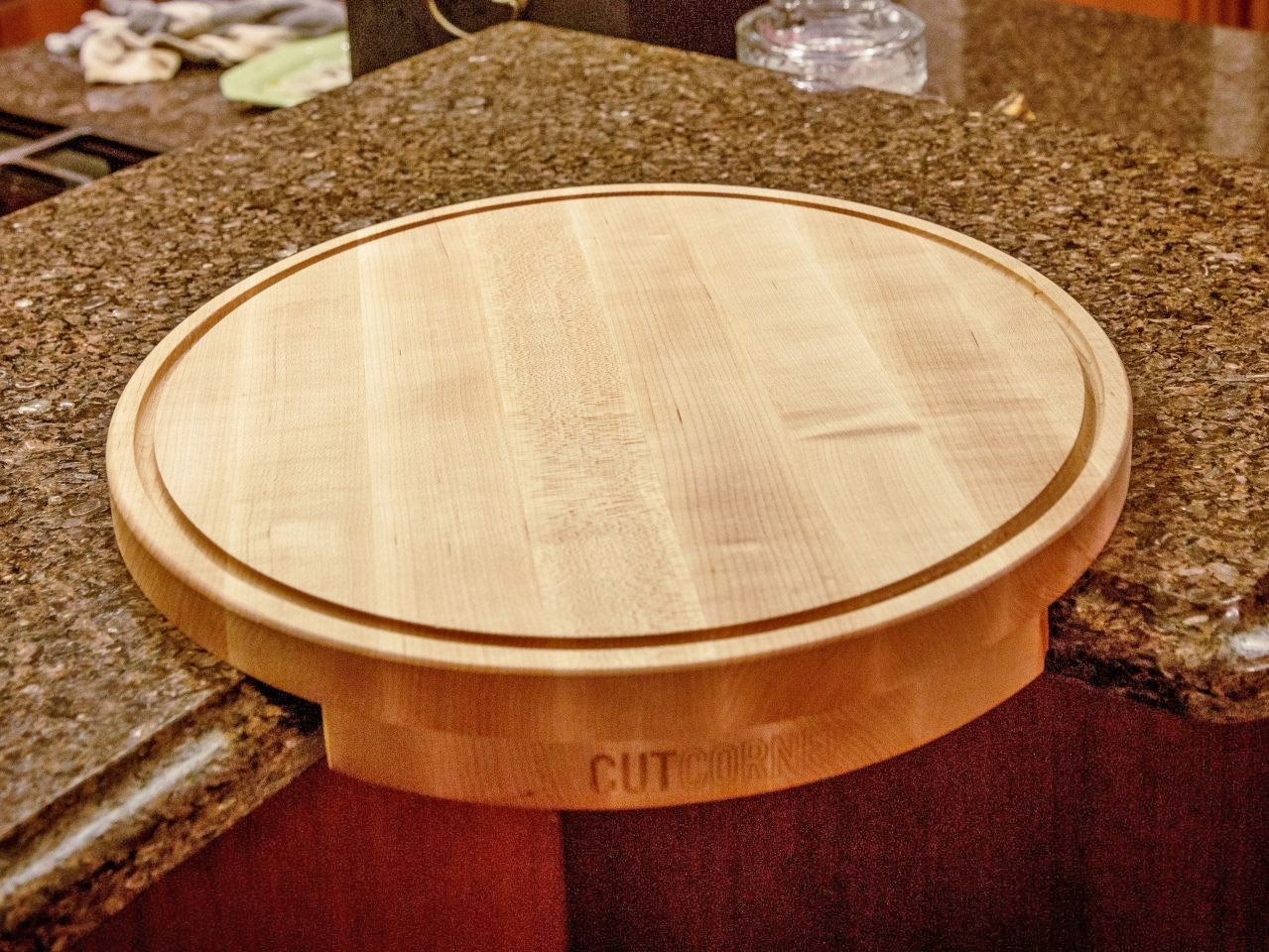 GET THIS ONE HERE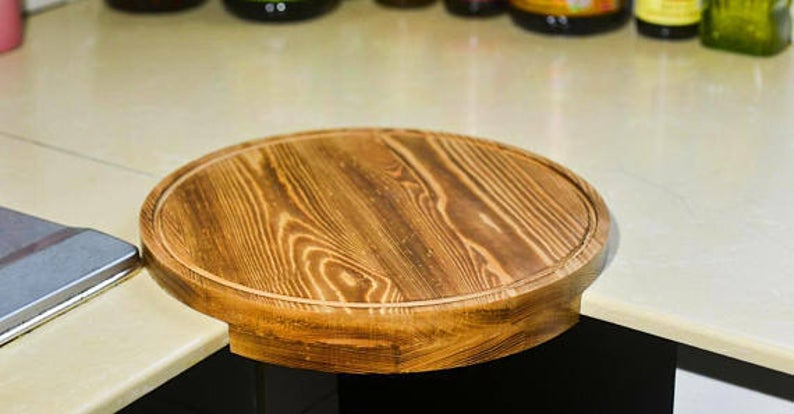 GET THIS ONE HERE