This Corn Cob Stool Is The Ultimate Furniture Piece For Midwesterners
By Ryan on 11/05/2021 10:58 AM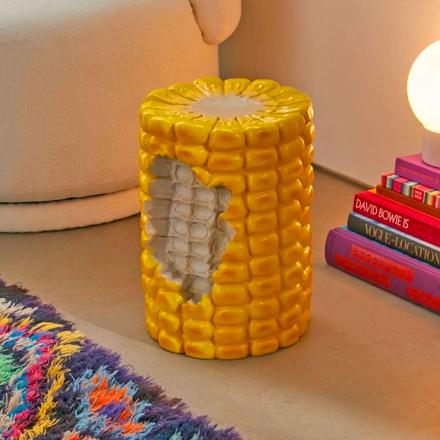 Corn holds the world together, literally, because of the adhesive nature of most of its derivatives. Most people often associate corn with food, in fact, in most underdeveloped countries, corn is pretty much a staple food. It's taken as a cereal or in the form of cornmeal with vegetables and/or meat. However, in recent years the staple food has found a lot of uses and nowadays the bulk of corn produced does not go to food production. So many are the uses of corn that you wouldn't even realize how you're using it in your daily activities. Among the countless uses of corn, there is one you definitely didn't see coming, a stool that resembles a piece of a corn cob.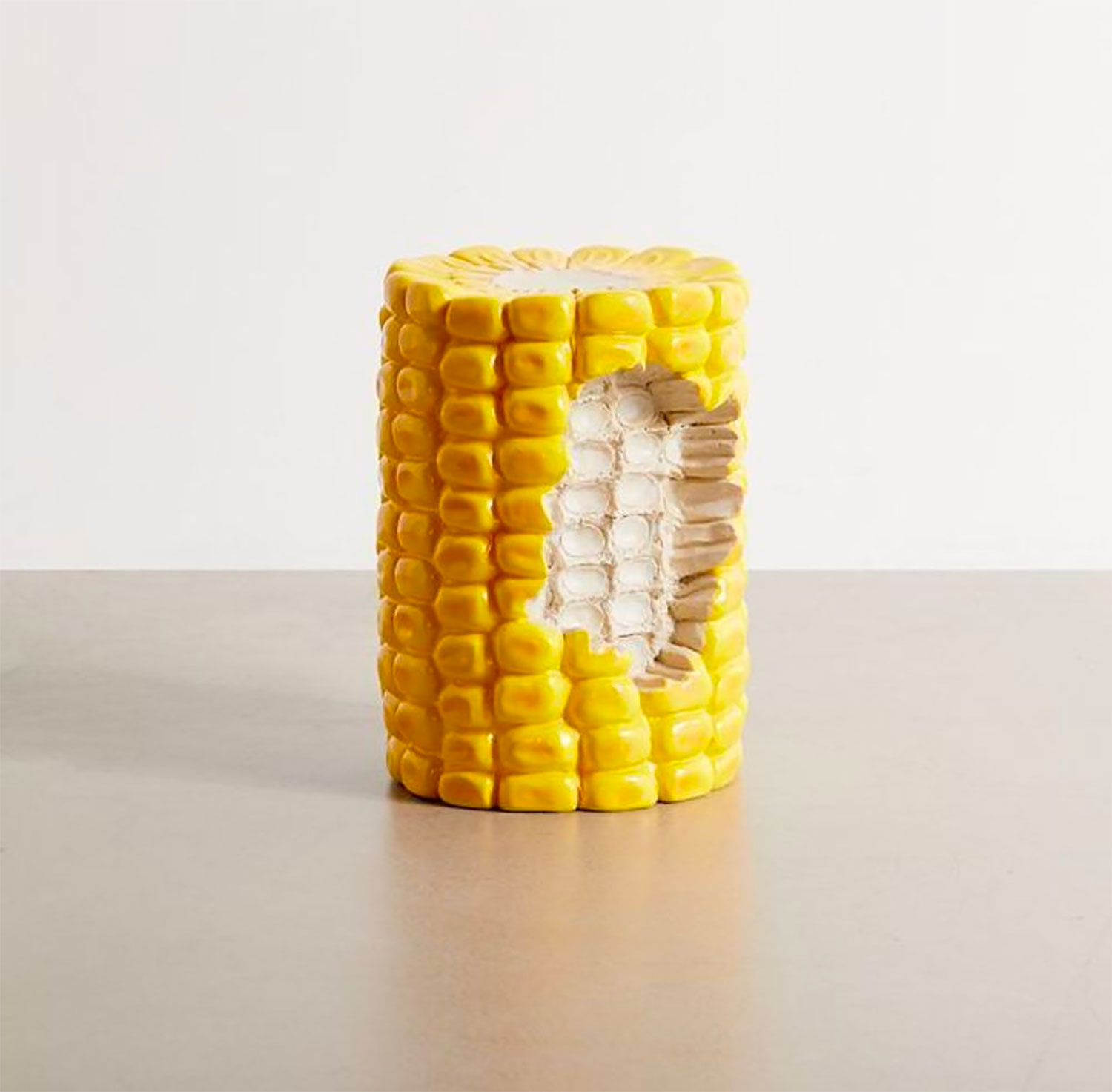 This giant corn stool is a vegetable-themed seating that ticks all the right boxes. It's original, with the appeal of a princess, and definitely improves the décor of any setting. Each kernel is carefully hand-painted and individual strands of what looks like corn silk are added to the stool throughout. The corn stool is made from resin which means it's durable and will last for many years to come. Another advantage of using resin is that the stool is heavy and sturdy, meaning the stool won't be toppling over and also it can be used outdoors as well as indoors.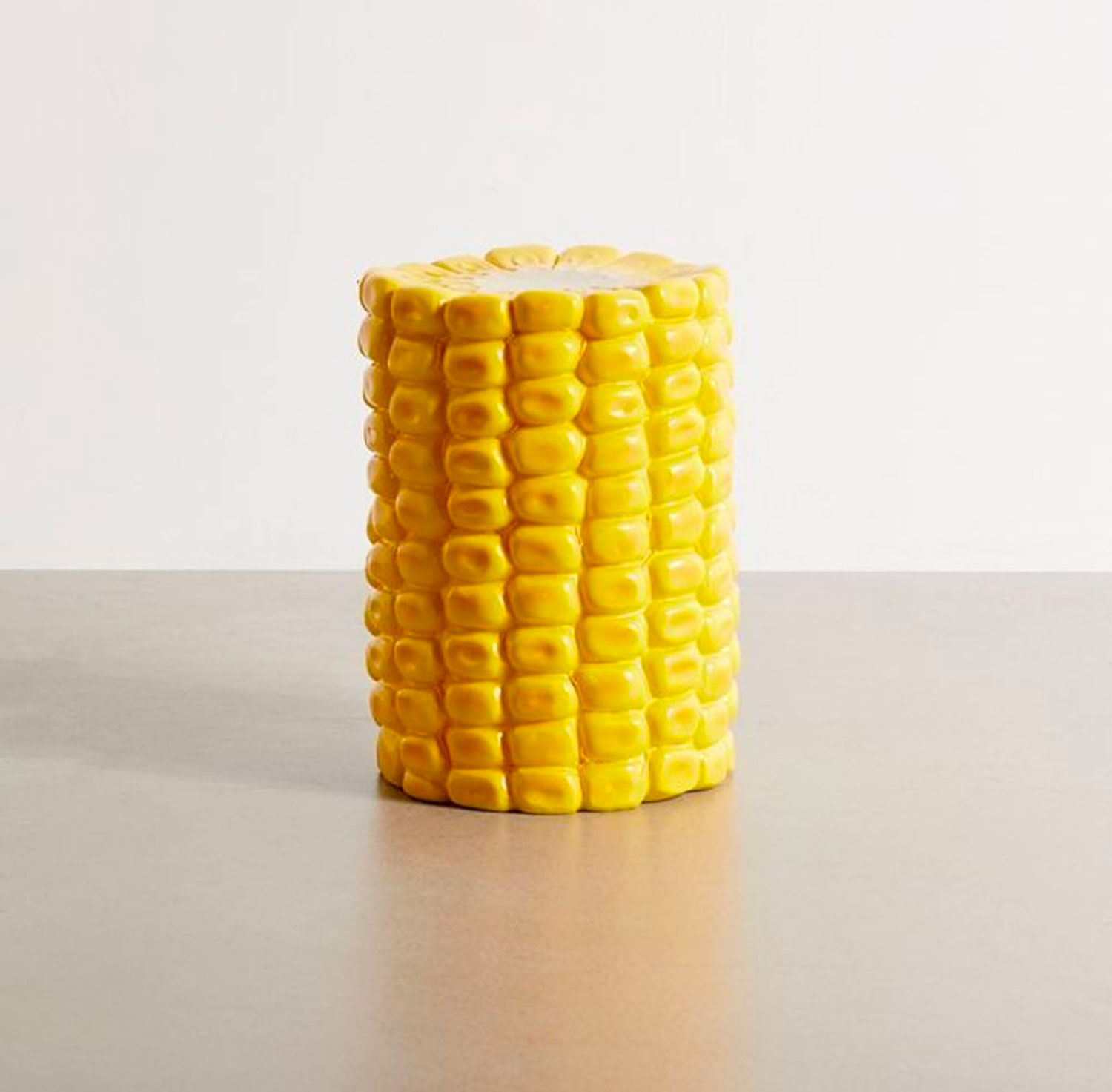 Even if you're not a fan of corn you'll love this piece of food-themed seating which can also be a good gift for your friends who love anything farm-related. A large giant bite has been taken out of the corn that makes up the stool, and it actually improves the aesthetic of the whole thing. The study resin cob can be used as a stool, seat, table, or footstool. Let's just say no one is going to beat a seat of sweet corn that is made from molded resin and hand-painted to perfection. It's a wonderful piece of art that will definitely inspire more food-based furniture.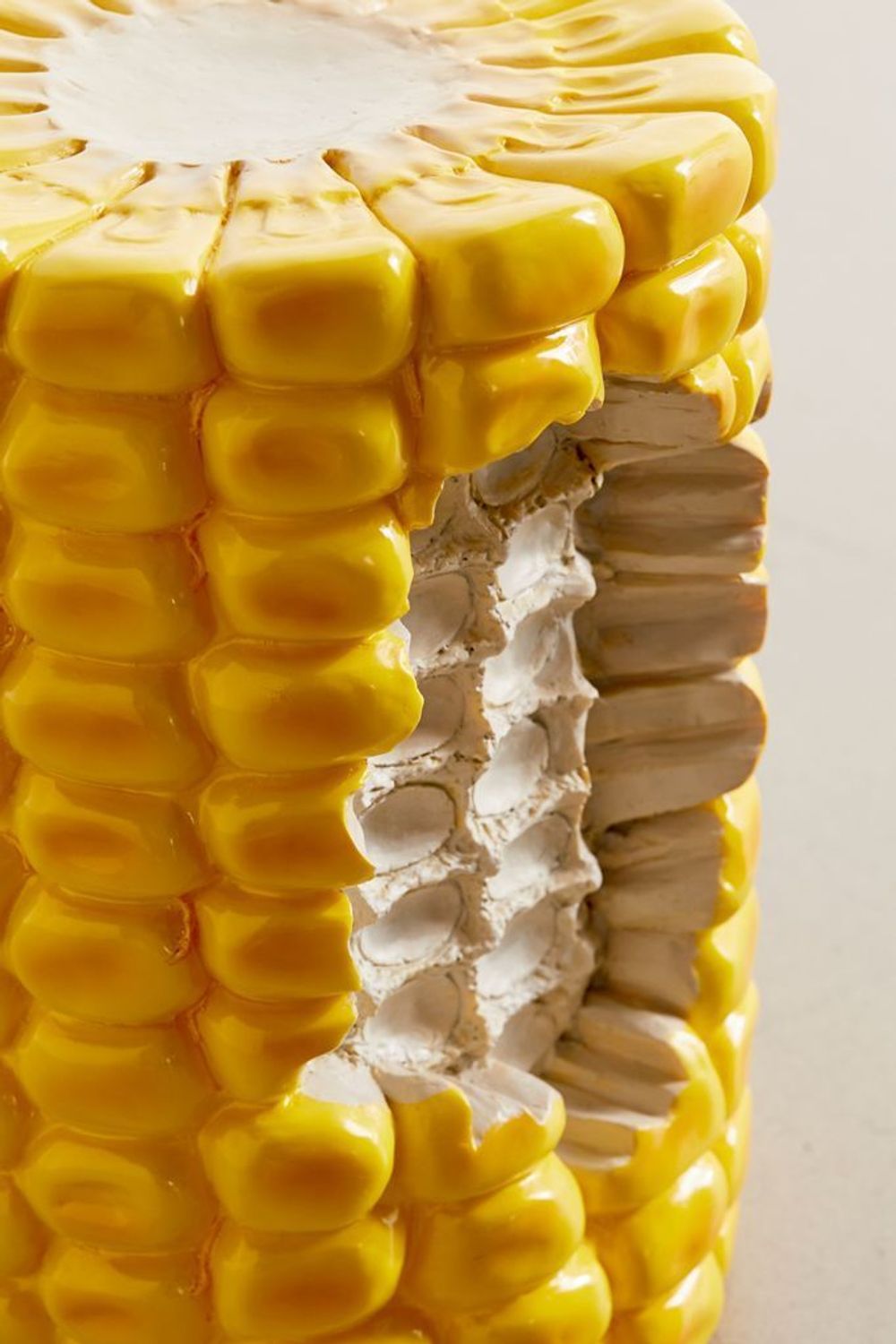 If gigantic pieces of corn existed, they would look exactly like this corn stool. The eye for detail is impressive and it will be a perfect fit in any room of your house, even the kid's room. The corn stool would be the perfect conversation starter in your living room because it's very noticeable. Although it's a gigantic corn look alike, the stool only measures 16 inches by 11.8 inches. It will slot in your living room without the need for major rearrangements. The color blends in with most décor that can be found in a living room, the color doesn't shout and looks lifelike.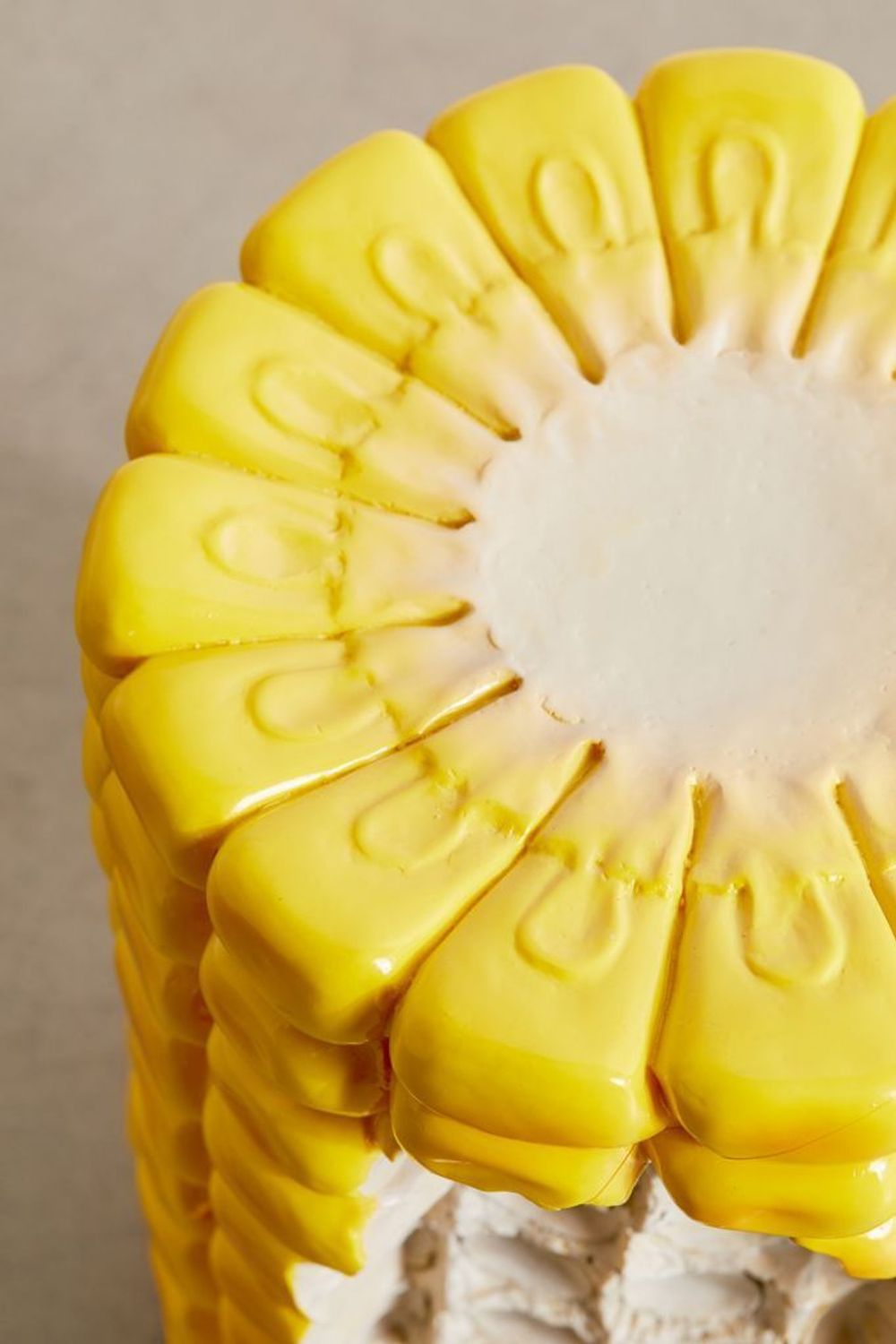 It's a versatile stool that can also be used as a side table or nightstand if need be, or even in a kid's room because they are big fans of food-based furniture. Maybe it's the functionality of being a stool and the quickness of being food that makes this stool an easy sell. The big bite of kernels missing seems to suggest that this corn stool is too delicious not to get your hands on one. A perfect gift for a housewarming, Christmas party, or even Halloween.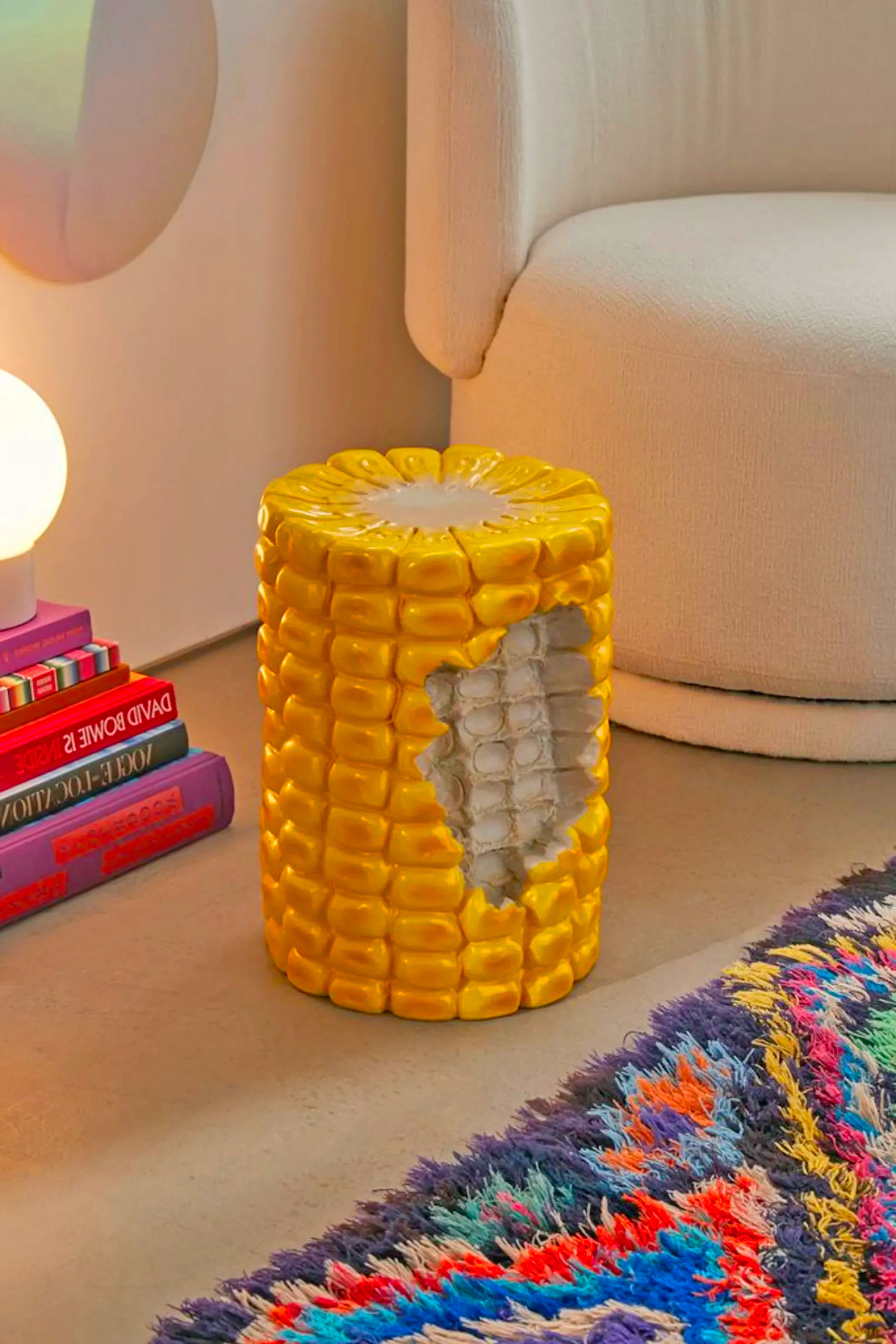 This corn stool is a-maize-ing (pun intended) and it's quite heavy due to the resin material used. It's hilarious, sculptural, and has the appeal of being handmade and hand-painted. It's versatile enough to be used in many and different parts of the house. It's not just limited to your home, the stool can provide the perfect decoration in an office setting due to the bright colors and realistic shape. Cleaning the corn stool is simple and a simple wipe with a wet cloth will do. Demand for tasteful furniture is on the rise, and although parents used to tell us not to play with food, they never said about using them as furniture.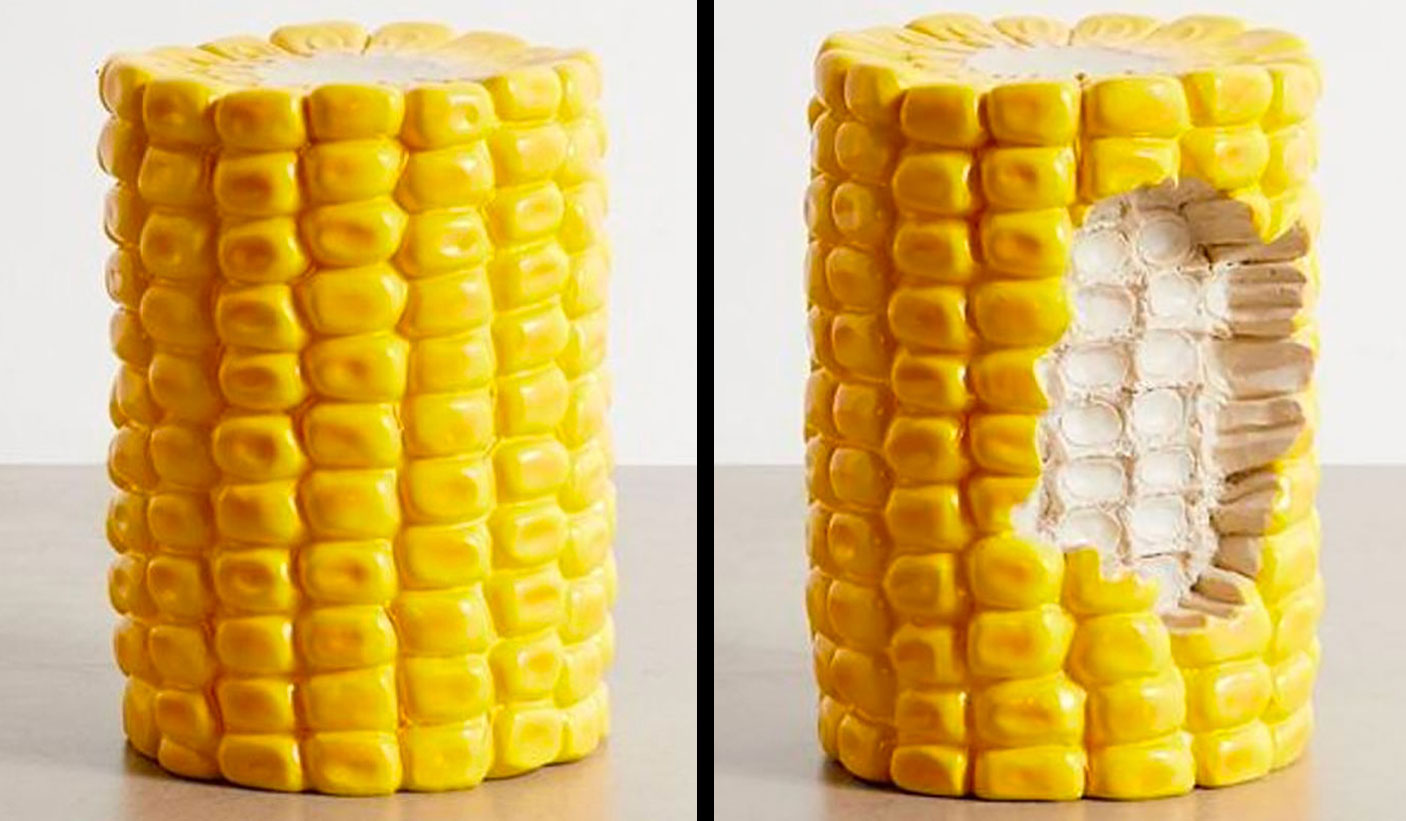 Someone who is in the corn business would like this stool as a gift very much or someone who lives in the countryside. This corn-shaped stool is perfect for any space in your house or office, get this piece of tasteful furniture today and transform that idle space today.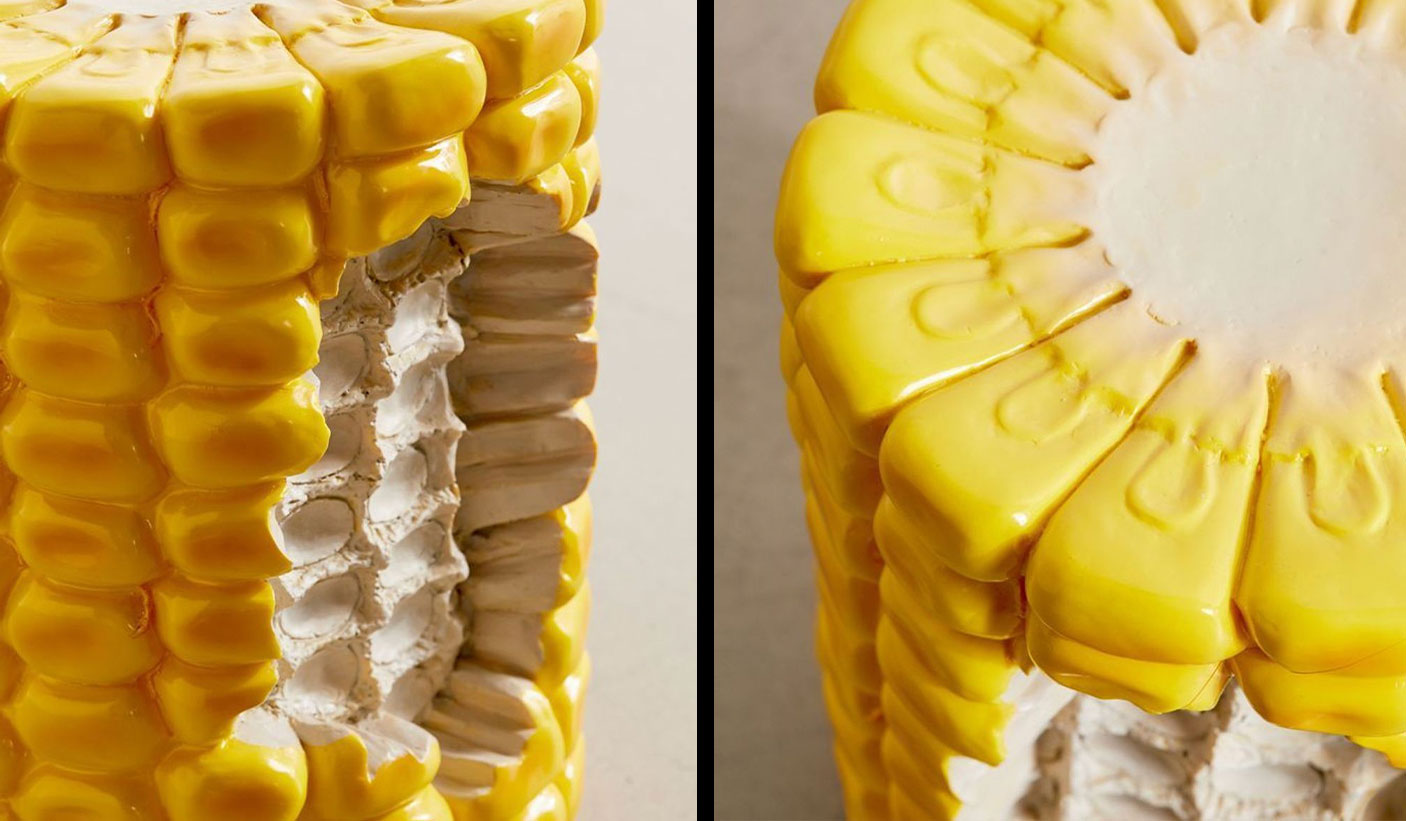 Within the same collection of food based stools/side tables, the same company also offers an ice cream cone stool, a stack of donuts stool, along with a double-stacker cheeseburger stool! So whichever food you prefer most, chances are they got you covered!