Corkatoo: A Bird Shaped Corkscrew and Bottle Opener
By Ryan on 05/28/2016 4:41 AM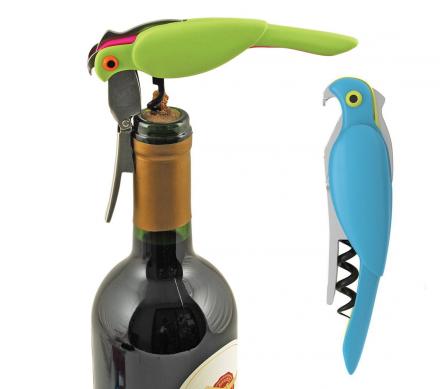 Quite similar to the pirate corkscrew bottle opener that has a little parrot on his shoulder, the Corkatoo is a corkscrew and bottle opener that looks just like a little cockatoo bird. To open a beer bottle simply pry it open using the beak on the bird as a bottle opener, and to open a bottle of wine, simply pull out the hinge and corkscrew from the body of the bird and use it like you would normally use a corkscrew. Once inserted into the cork, the corkscrew will look like the legs of the bird standing on your bottle.
The Corkatoo bird shaped corkscrew and bottle opener is made from a brushed aluminum metal, uses a double-hinged design along with a soft touch handle for improved comfort when in use, and even includes a serrated foil cutter for effortless bottle opening.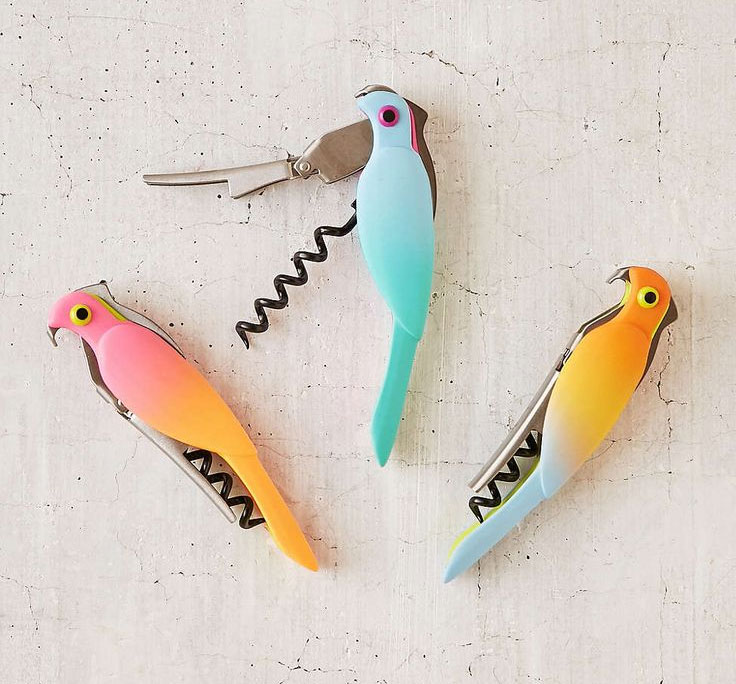 The Corkatoo corkscrew comes in a plethora of colors to choose from, and measures 5.5 inches long x 2.3 inches wide x 1.4 inches thick.