Cooler With Fold-out Table and Chairs - Mini Picnic Table Cooler
By Ryan on 11/30/2018 12:30 PM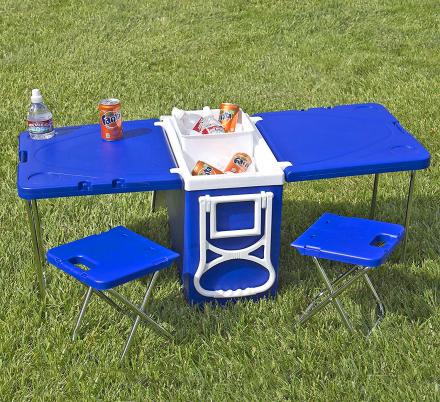 This rolling cooler packs a table and chair set that folds out from the side of the cooler to give you a place to set your food and a place to sit for two. Although it's no Coolest Cooler which has a built in blender and Bluetooth speaker, the rolling cooler with table and chairs is most certainly up on the list of most awesome coolers, and offers an amazing way of having a picnic with a great spot to sit and set your things.

Colors: Red | Blue | White
No longer will you have to sit on the ground while out on a picnic like some sort of savage, with this cooler you can roll to your spot, and sit ever so comfortably on a mini stool while resting your food and beverage on a table.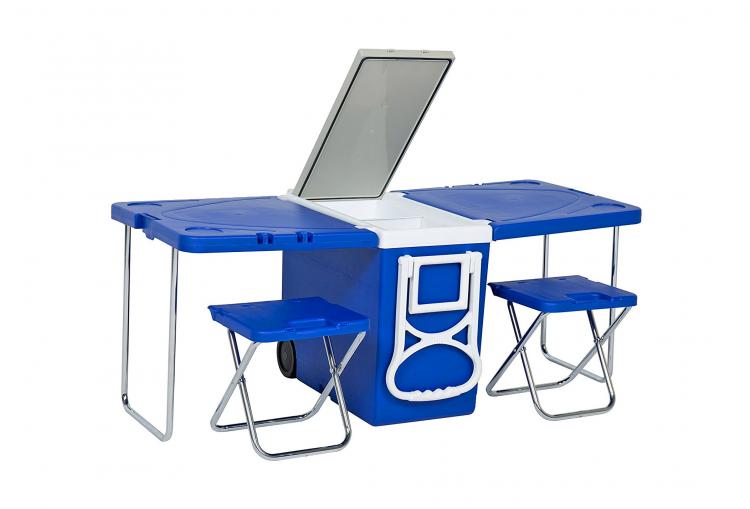 By default the two side tables are snapped right into the side of the cooler, and each chair is stored right under each table. Just pull up each side table, unsnap the chair from under the table, and you're ready to have lunch on your mini picnic table cooler!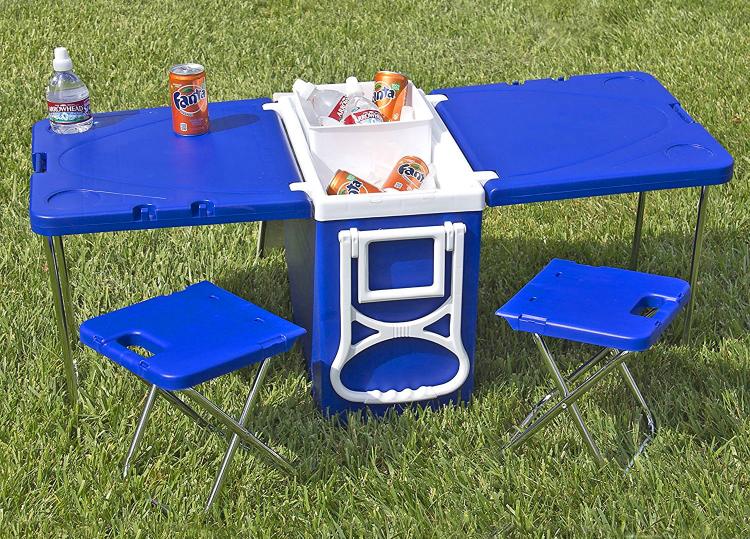 The unique rolling cooler with fold out table and chairs has a main compartment that's made from durable resin material and can hold up to 28 12oz. cans while still leaving room for ice. The table and chairs are made from plastic along with sturdy iron tubing stands.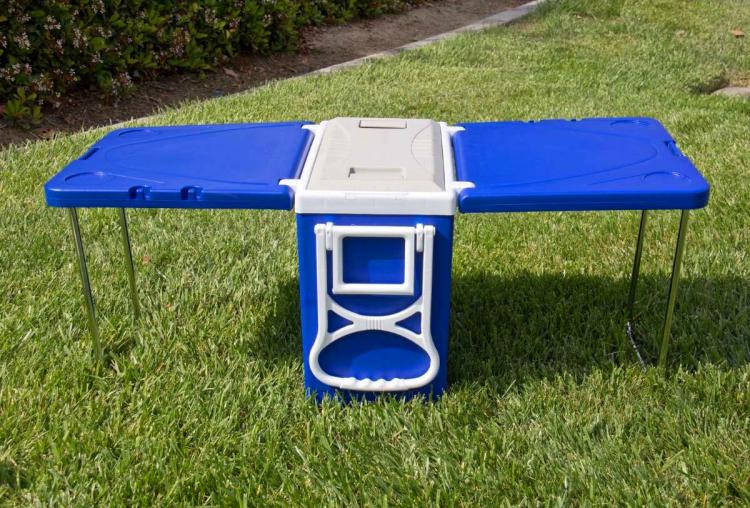 When unfolded, the table measures 41 inches wide x 18 inches long x 15.5 inches tall, when folded up the cooler measures 13 inches wide x 18 inches long x 15.5 inches tall.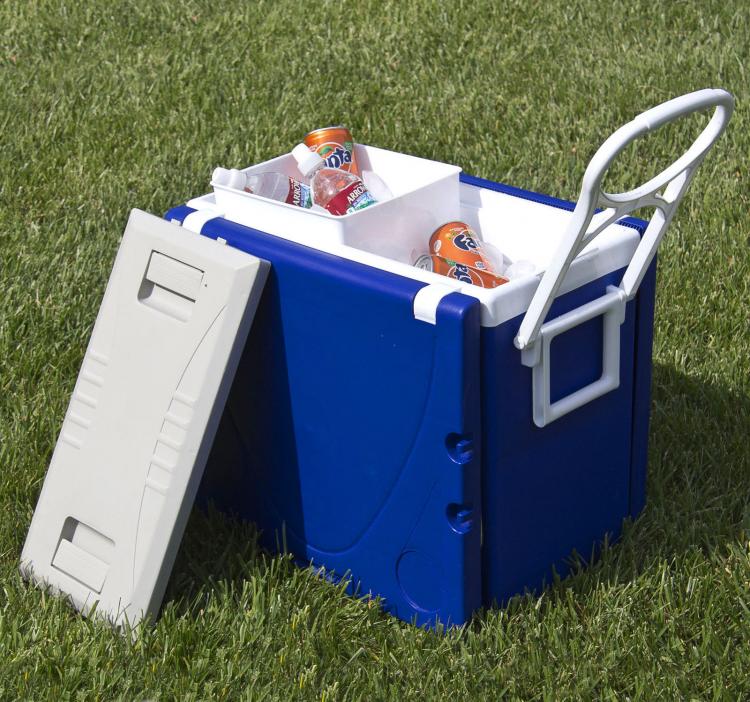 The foldable stools measure 9 inches wide x 9.5 inches long x 10 inches tall. This multi-function rolling cooler comes in either red, white, or blue colors to choose from.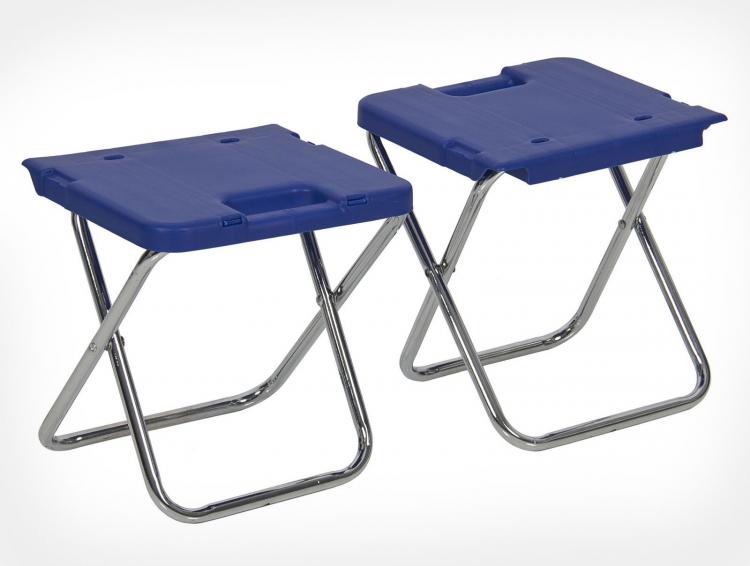 Check out the cooler table and chairs in action via the video below.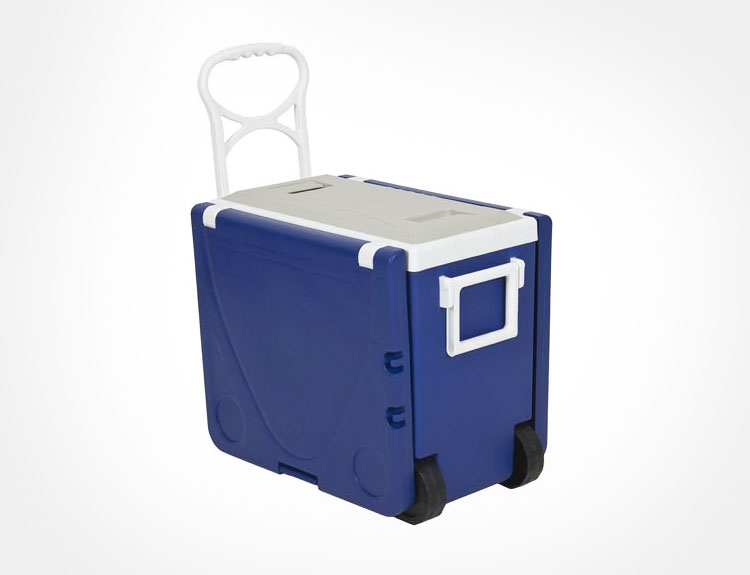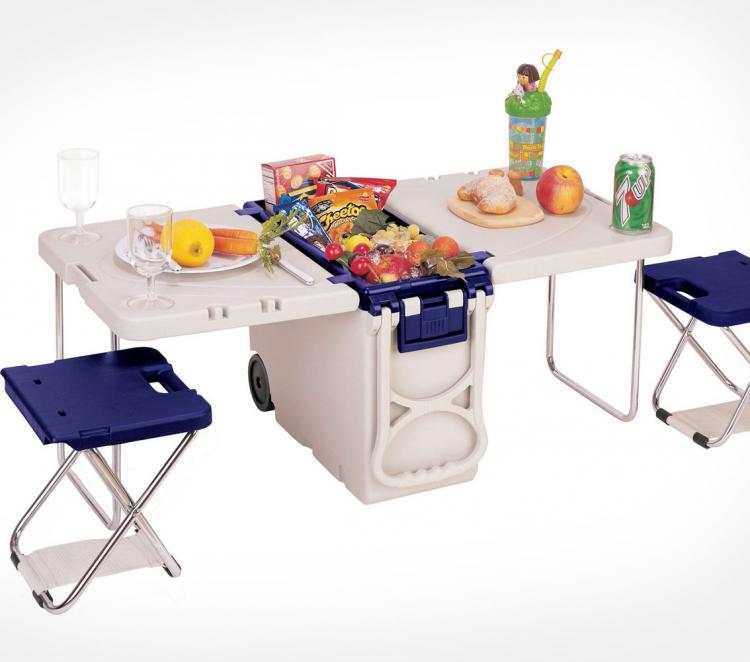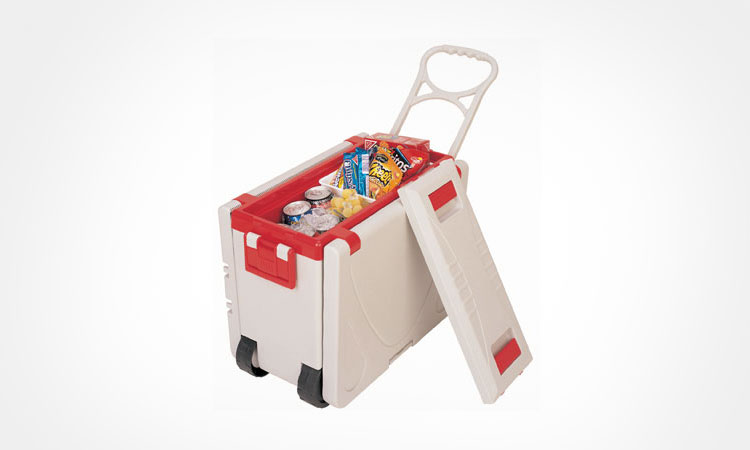 Subscribe To Our YouTube Channel