This Concave Bookshelf Has An Incredibly Creative Yet Functional Design
By Ryan on 02/01/2023 9:29 AM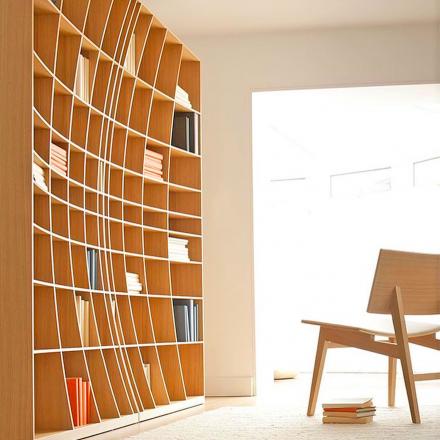 This 'Concave' Bookcase is a stunning piece of furniture designed to change the way you store your books and other items. Designed by Simon Pengelly, this bookcase boasts a unique concave design that slumps inward towards the center, making it stand out from the typical rectangular bookcases that we're used to.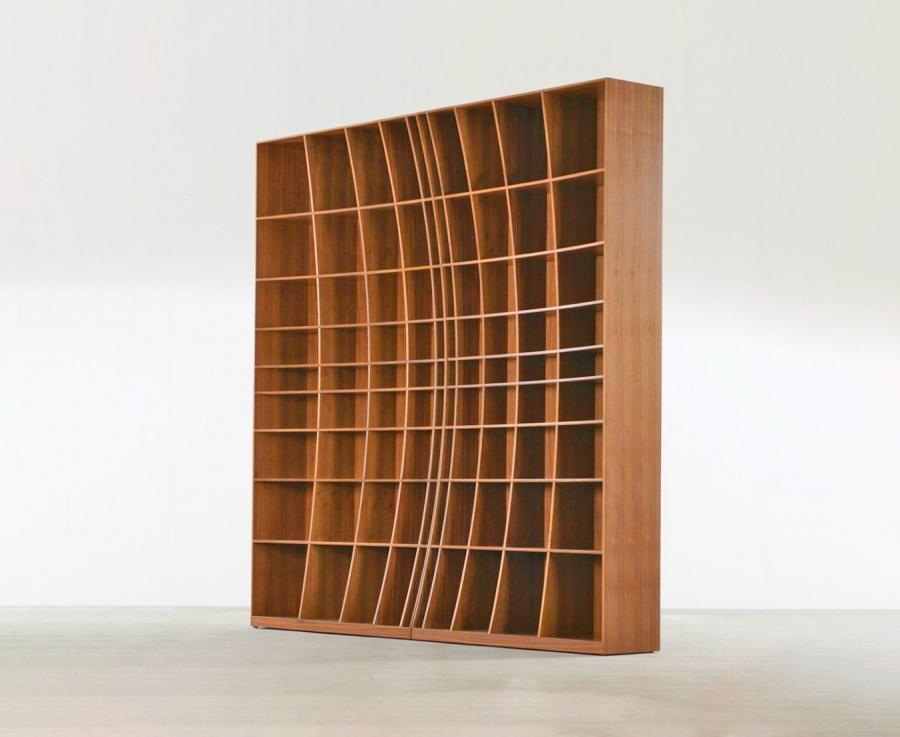 Credit: Simon Pengelly
Measuring 6 feet 6 inches in width, 6 feet 9 inches in height, and 9 inches deep, this concaved bookcase is the perfect size to fit in your living room, bedroom, or office.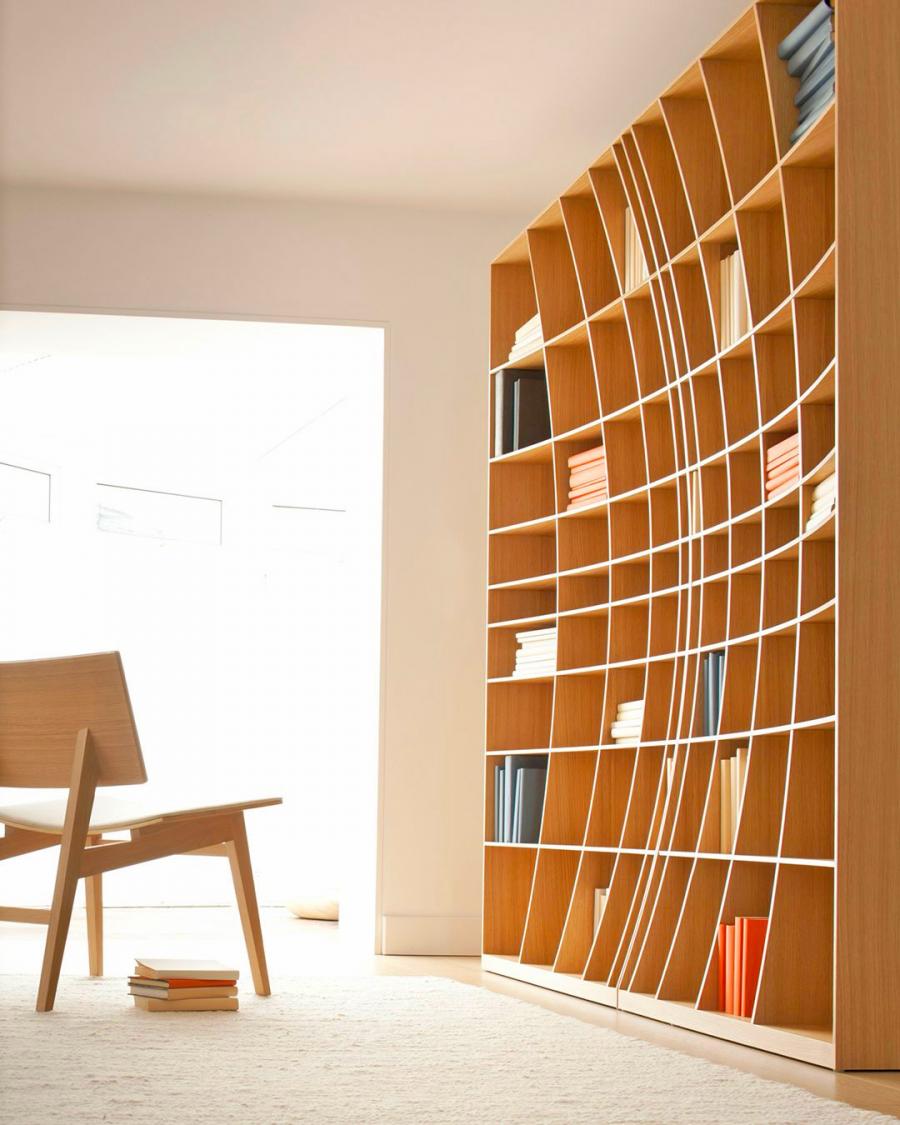 Credit: Simon Pengelly
The shelves in the center of the bookcase are slightly less deep, while the shelves toward the edges get progressively deeper. This creates a beautiful design that almost looks like it was crushed by some massive bolder or asteroid to get its look. Credit: Simon Pengelly
The concaved design bookshelf contains 9 shelves from top to bottom, as well as 10 dividers each way going from left to right, making it a total of 90 storage areas within the bookshelf. Credit: Simon Pengelly
The Concave Bookcase is made with high-quality oak and is available in both oak and walnut finishes. This means that no matter what your decor style is, you can find a finish that will match perfectly. Credit: Simon Pengelly
Because it is produced in two halves, you can choose to use the bookcase in halves or join it as one whole piece, depending on your needs. Credit: Simon Pengelly
Perhaps the Concave Bookshelf is simply the other side to the 3D rounded bookshelf that we've featured in the past?! While its design is truly unique, the Concave Bookcase is also quite practical. Its shelves are designed to accommodate a wide variety of items that differ in shape and size. Credit: Simon Pengelly
So, whether you're looking for a place to store your books, or you're looking for a spot to display your favorite knick-knacks, the Concave Bookcase is up to the task. Credit: Simon Pengelly
If you're looking for a bookcase that is both practical and beautiful, look no further than this incredibly designed Concave Bookcase, it's sure to be the center of attention in any room you place it in while providing tons of storage space for your belongings. Credit: Simon Pengelly
"Concave was designed to enable the user to intuitively place objects within the shelf, some stored and some displayed, in compartments appropriate to the size of the object. The middle compartments being shallow and small for the display of trinkets and small objects, with larger things stored or displayed towards the outer edges in the deeper and wider compartments. The concave shaping to the front face designed to lessen the depth of the smaller middle recesses to avoid smaller objects getting lost in compartments that are too deep." Credit: Simon Pengelly
You can snag this concaved design bookshelf from the Joined and Jointed website for around $7,300 bucks! Credit: Simon Pengelly