This Collapsible Water Bucket Folds Down For Easy Storage
By Ryan on 02/16/2017 10:27 AM (Updated: 08/11/2017 12:34 PM)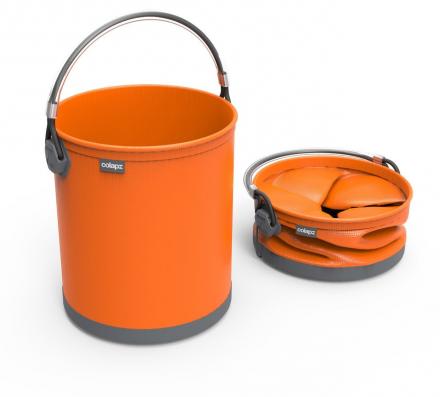 Unless you have multiple buckets that you can nest inside of each other, or have a bunch of small stuff to store inside the bucket, a bucket is kind of a waste of space when not being used. Colapz is a UK based company that makes a collapsible bucket that takes up just a few inches of space when not being used.

Get the collapsible watering can here
Get the collapsible bucket with a spigot here
On their own, the bucket stands straight up, so in order to collapse the bucket you'll need to push it down while slightly twisting and use the elastic strap to wrap around the bottom to keep it down. The elastic strap then doubles as a hanging loop to hang it on a wall when not being used.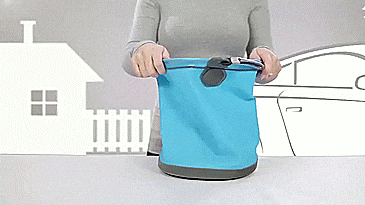 Perfect for cleaning your car, washing the dog, around the home, or just to keep a bottle of wine chilled with some ice, the collapsible bucket works great while at home, and even better while camping or traveling since it's so easy to pack.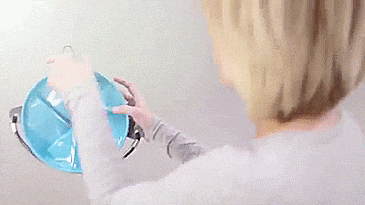 When fully extended the bucket can hold up to 2.6 gallons of water, but when fully collapsed, the bucket measures just 2.4 inches tall. The bucket is made from UV resistant recyclable plastic, it won't dry out or fade in the summer, and is frost proof (won't crack in the winter).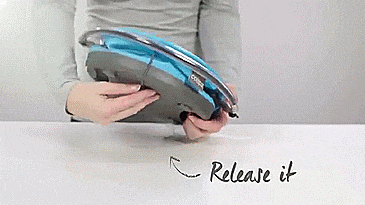 The collapsible bucket features a handle to easily carry it around, has electronically welded joints for extra strength and long lasting use, and comes in a bunch of different colors to choose from. When fully opened the collapsible bucket measures 9.8 inches tall x 8.7 inches in diameter, and when fully collapsed the bucket measures 2.4 inches tall x 8.7 inches in diameter.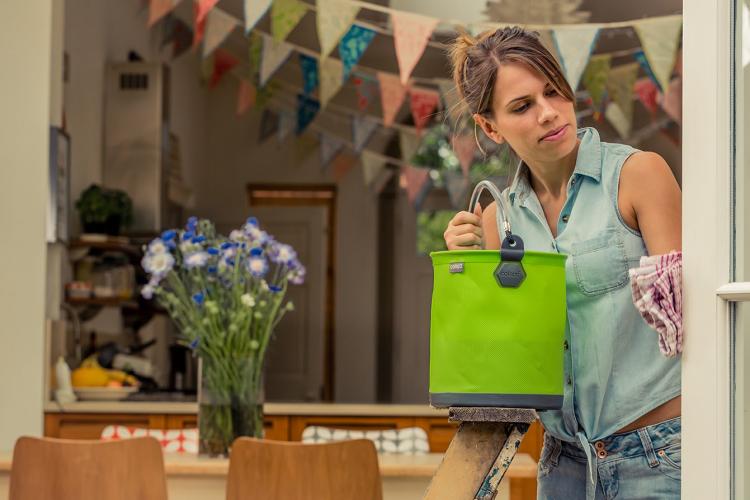 Check out the Colapz collapsible water bucket in action via the video below.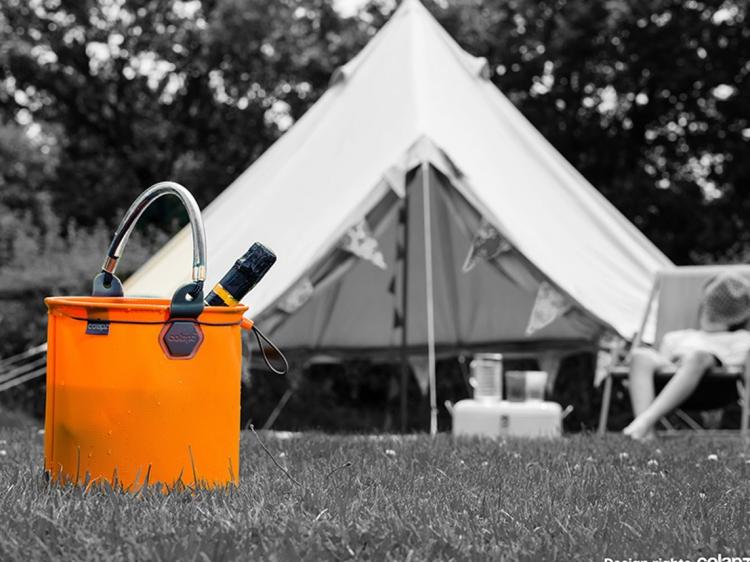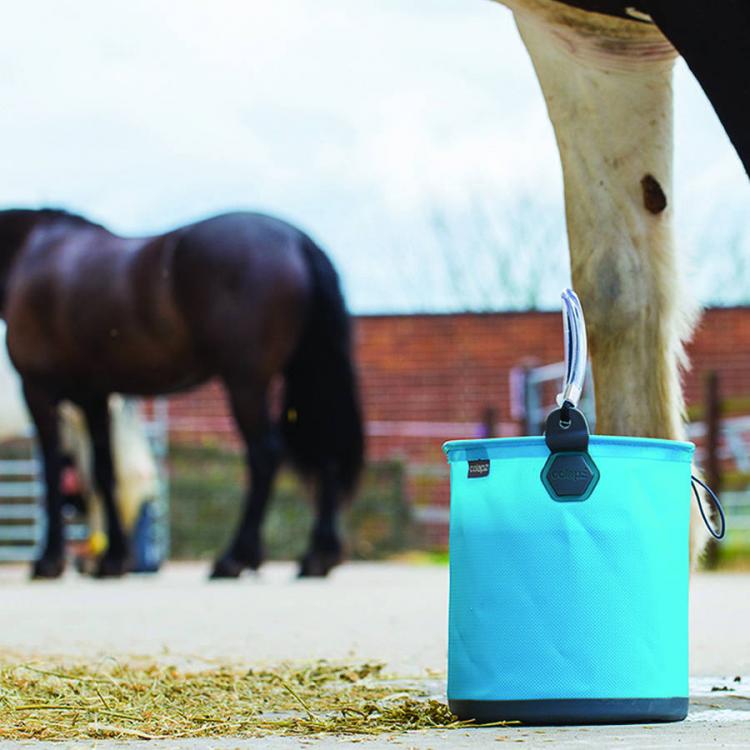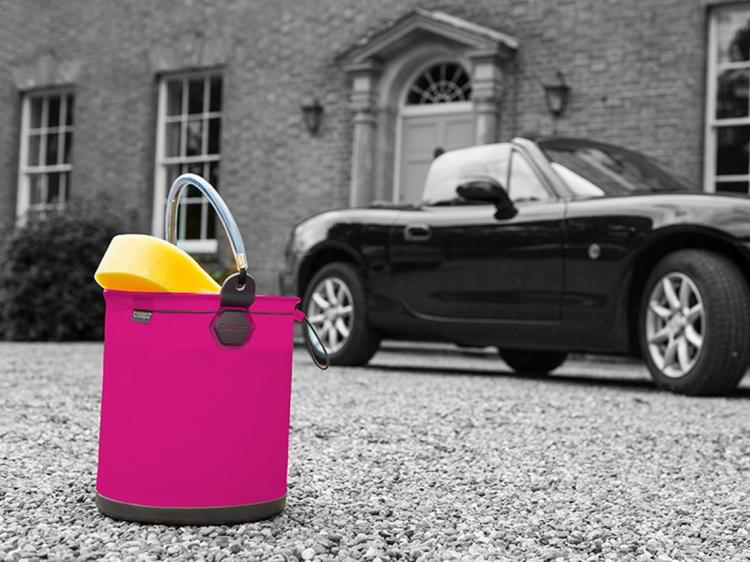 The same company also offers a collapsible watering can and a collapsible bucket with a spigot for carrying liquids that you can see below.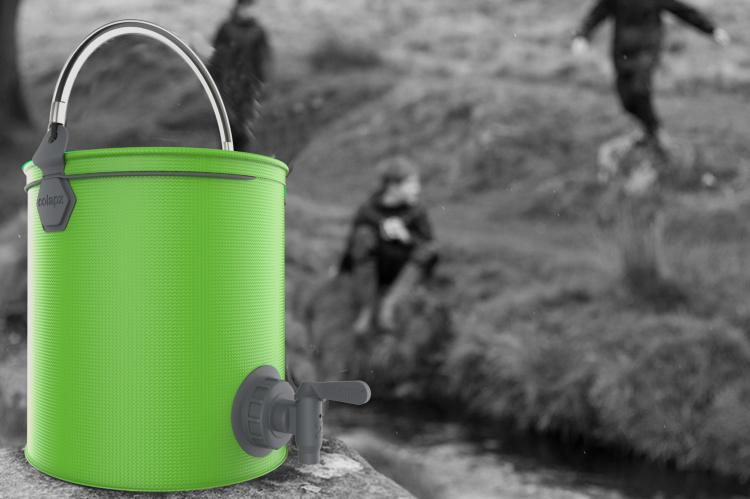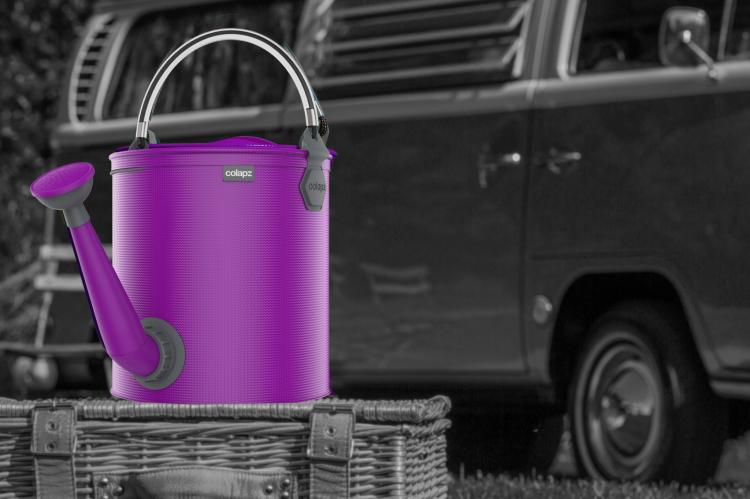 Subscribe To Our YouTube Channel