There's a Portable Propane-Heated Hot Tub That Can Be Set Up Practically Anywhere
By Ryan on 08/26/2020 4:07 PM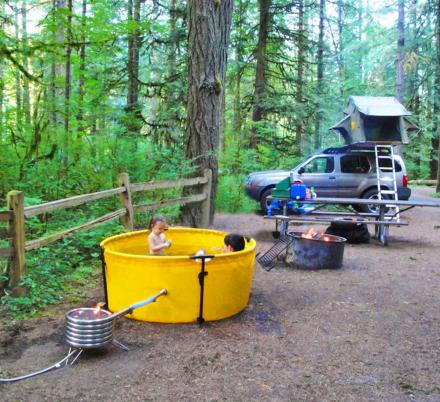 If you're an avid Odditymall fan, you've probably remember seeing the wood-burning hot tub that we've featured in the past. Which is great and all if you're looking to save energy, and still use a hot tub, except it's not really portable at all since it doesn't fold down or collapse. Alas, someone has answered our prayers and created a fully portable and collapsible hot tub, and it's called the Nomad Tub. It collapses down to practically nothing, and can be heated using a tank of propane.
Perfect for camping, at the cabin, tailgating, or just in the backyard, the collapsible hot tub comes with the tub along with a heating coil that pulls in the water to heat, and then sends it back into the tub. The entire hot tub fits into a standard size duffel bag, so you can practically take the tub anywhere.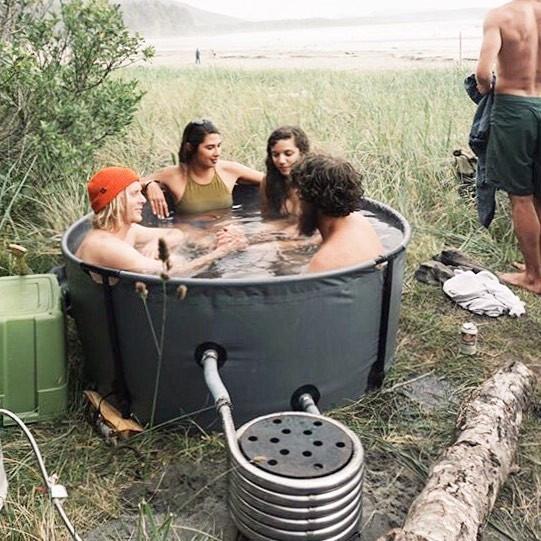 To fill the tub, just use any standard water pump if you're pulling it from a lake, otherwise just use a hose. With the pump, you can fill up your portable hot tub in the wild in just 15 minutes, and drain it just as quickly.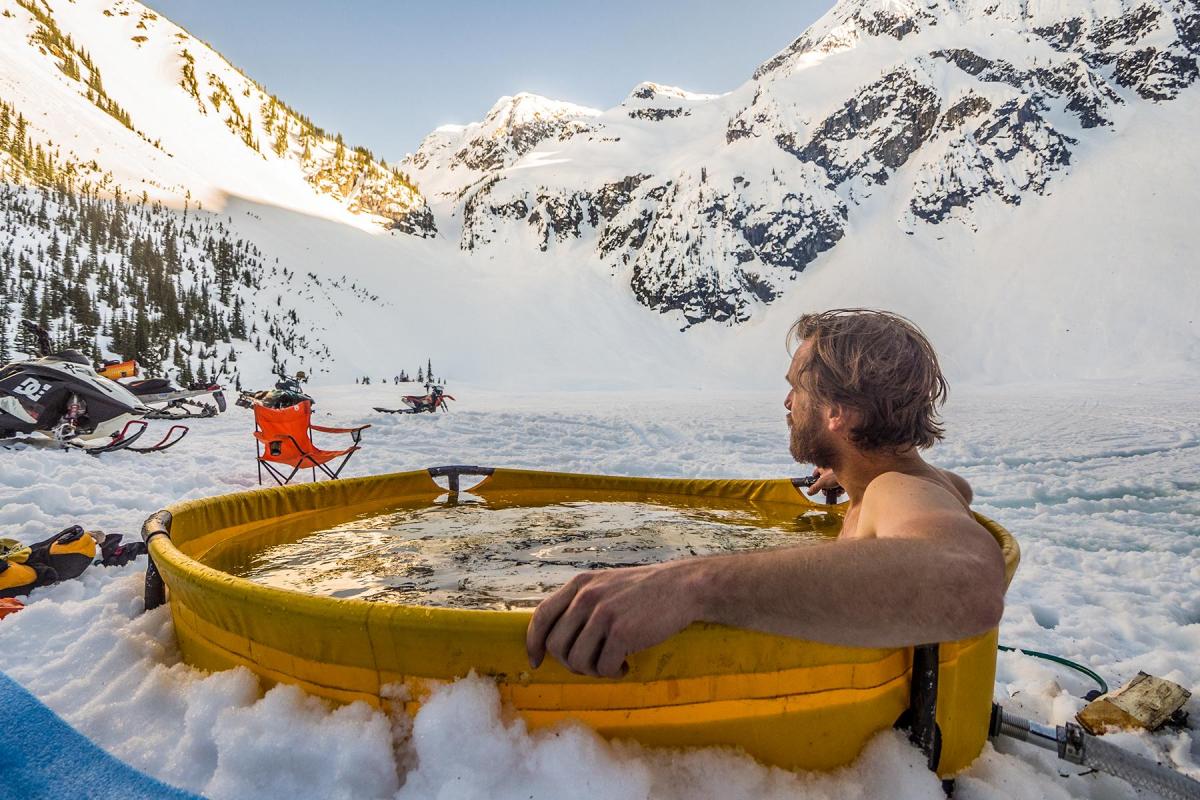 The easiest way to heat the Nomad tub is just connecting a propane tank to it, but if you run out or just don't have a tank, you can still heat the tub using firewood. Just start a fire right in the middle of the coil and it'll work just the same as a propane tank. The portable hot tub uses thermosyphoning to automatically pull in the water to heat it using not power other than the heat from the propane or firewood.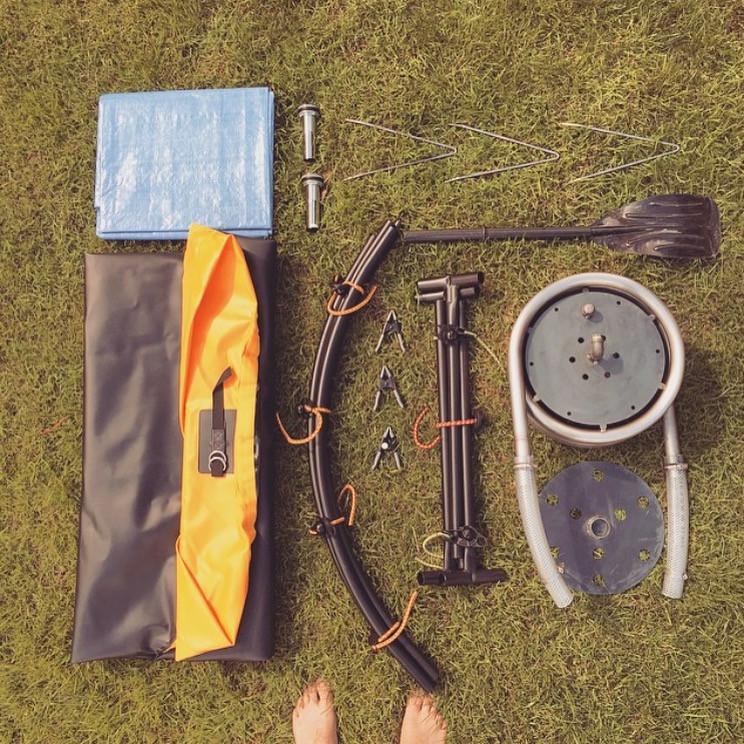 In order to get a water temperature of 105 degrees F or more, it'll take around 2-2.5 hours of heating with an air temperature of 50-60 degrees F), or 3-3.5 hours of heating at an air temperature of 40-50 degrees F.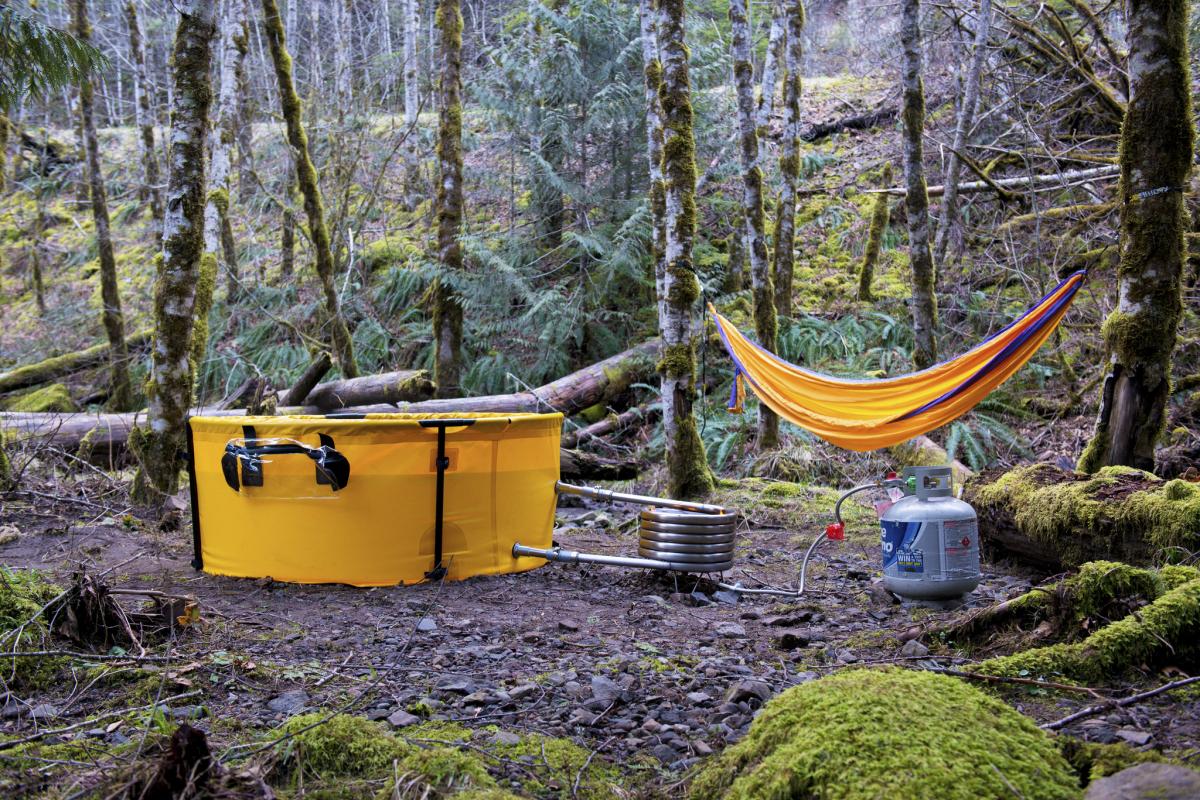 The collapsible camping hot tub is made in Portland Oregon using vinyl walls and floors, and comes with the folding hot tub, a heating coil, 3 removable hairpin legs for the coil, along with a universal through wall tub adapter kit. The hot tub does not come with a propane tank or a propane regulator. When fully setup, the portable hot tub measures 60 inches in diameter, 24 inches tall.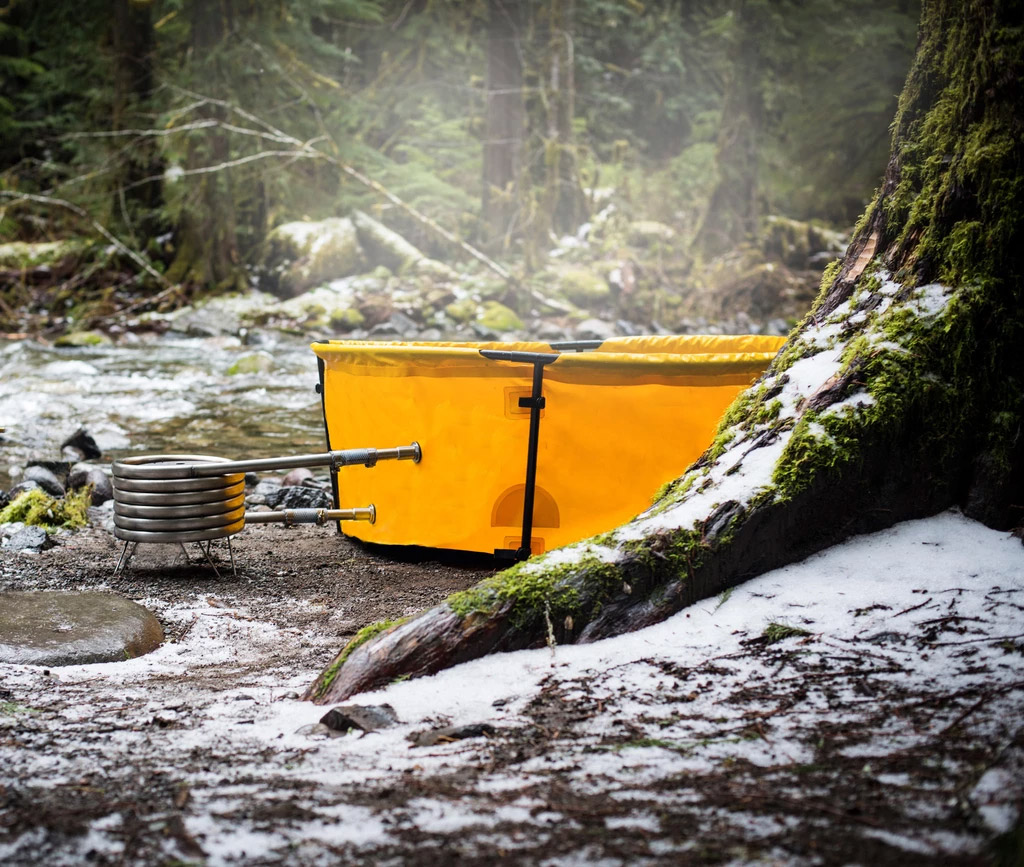 Check out the Nomad portable and collapsible hot tub in action via the video below.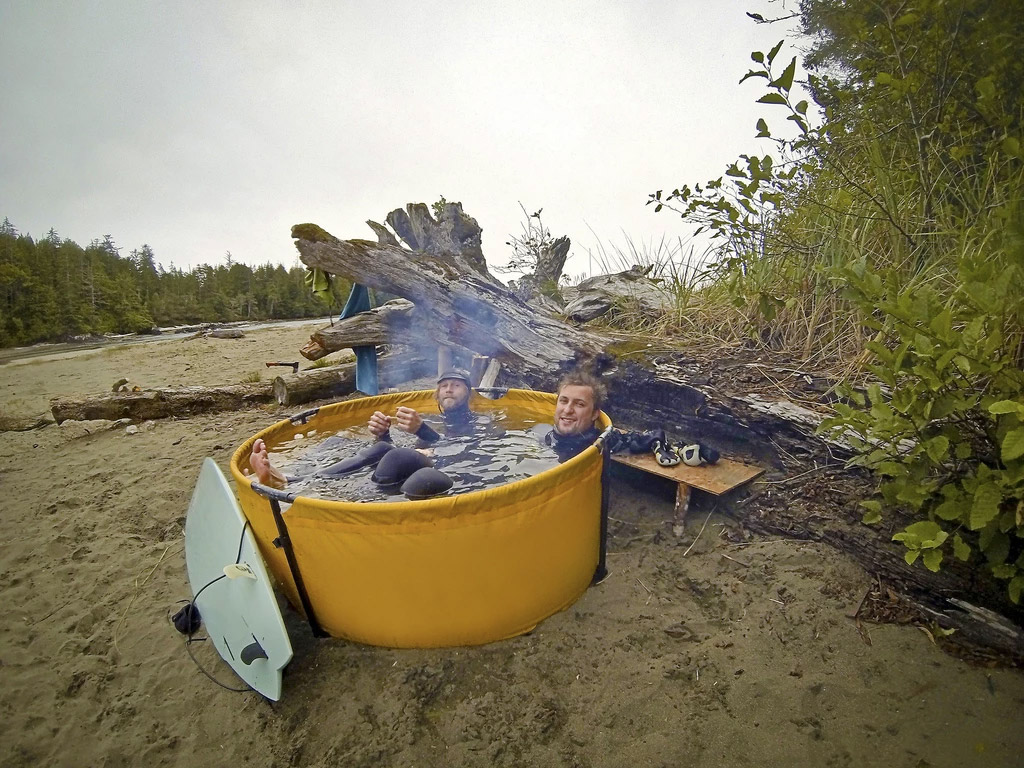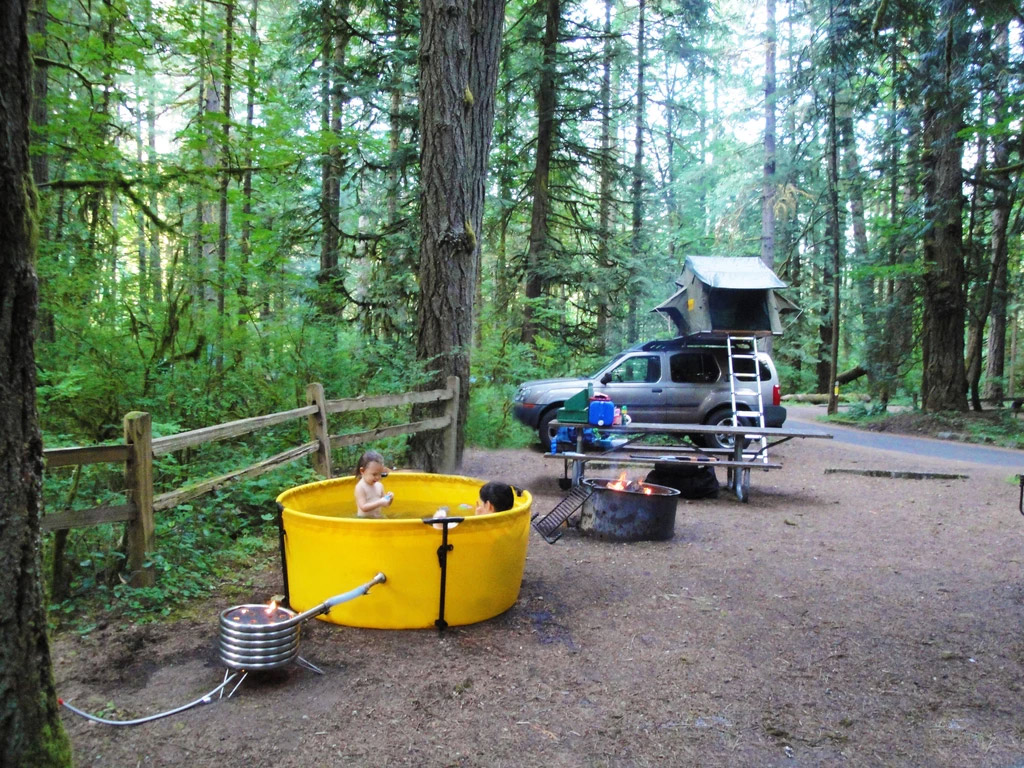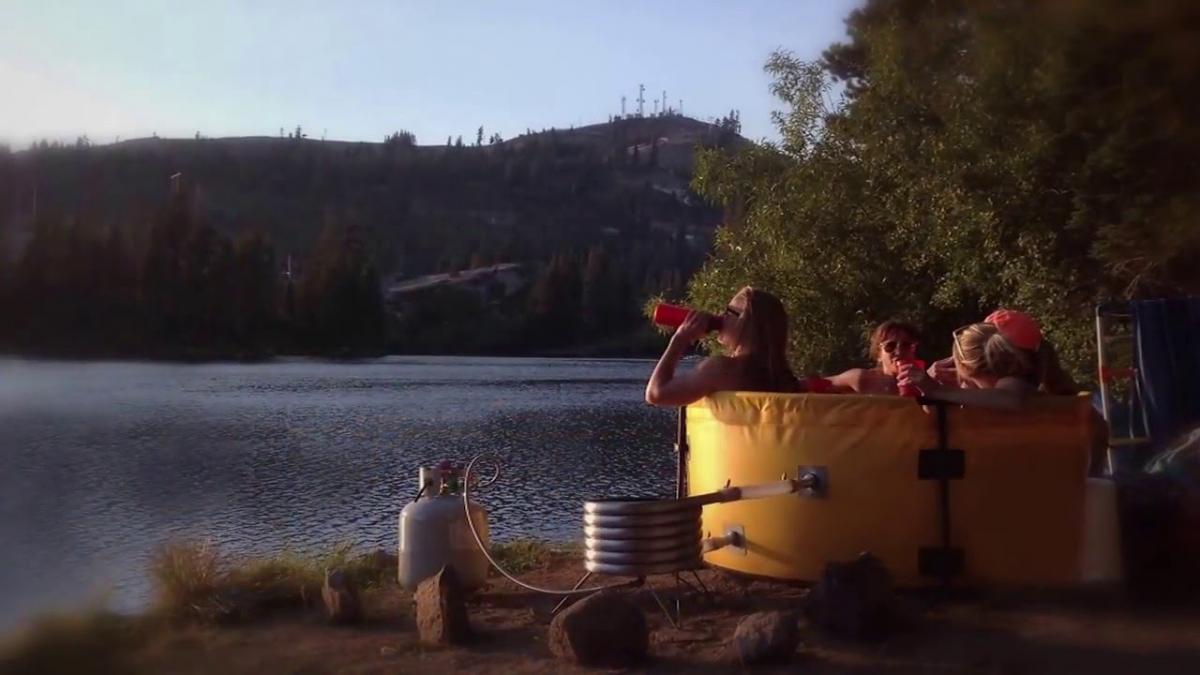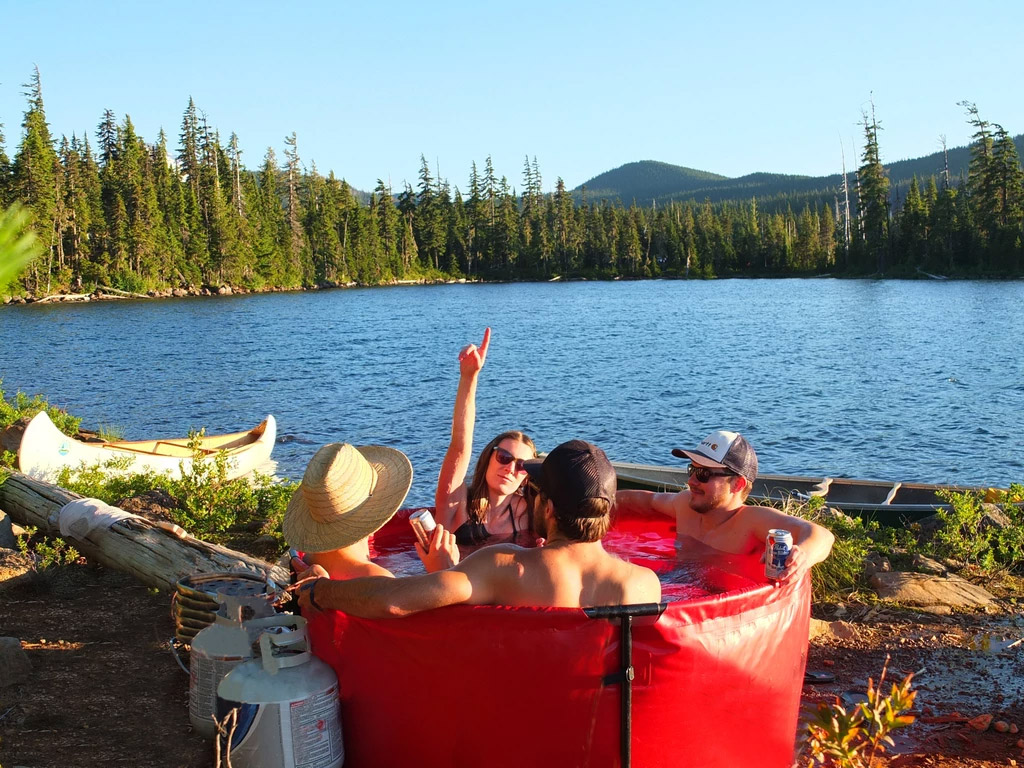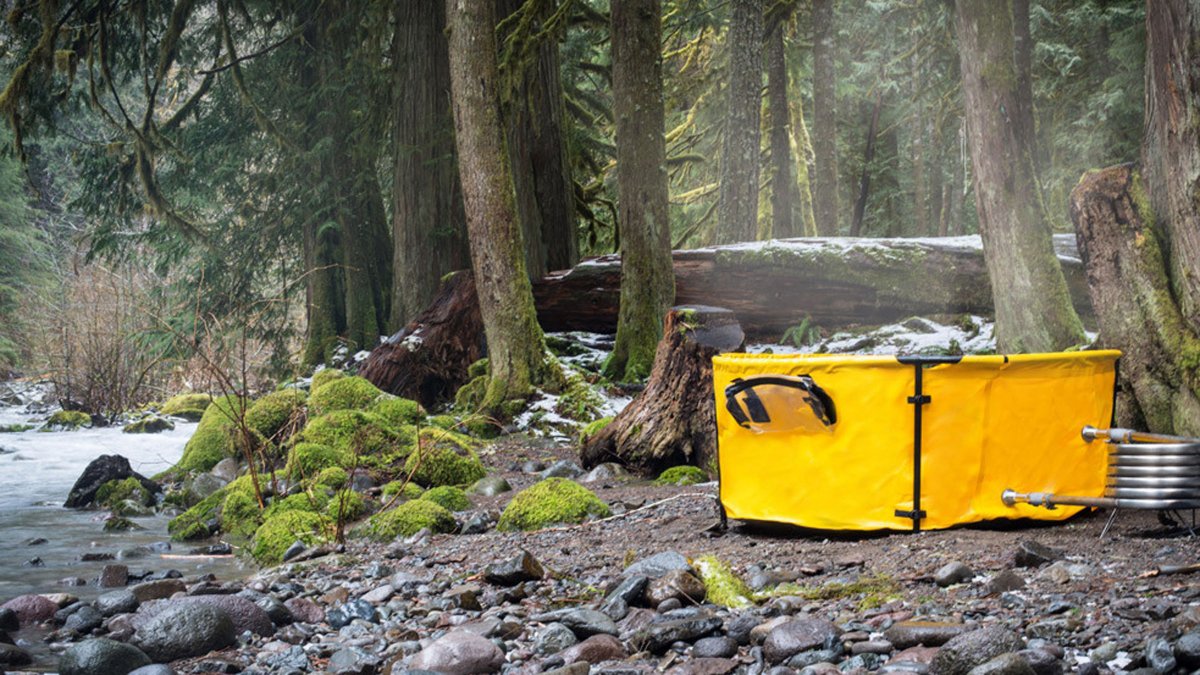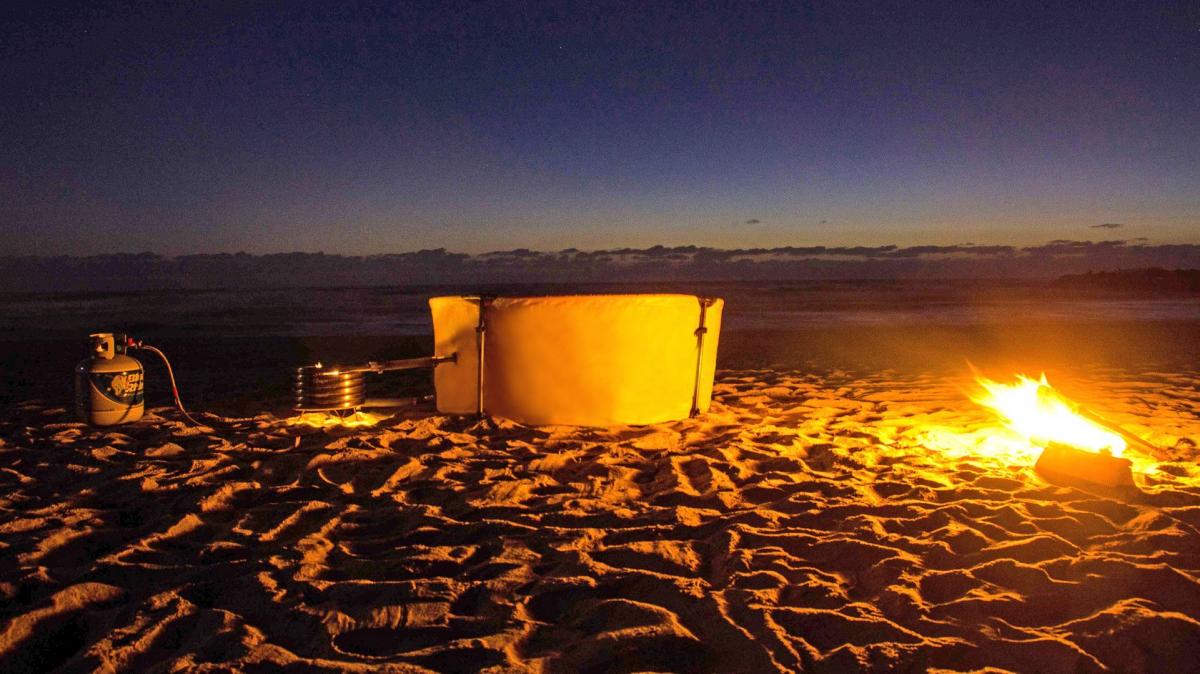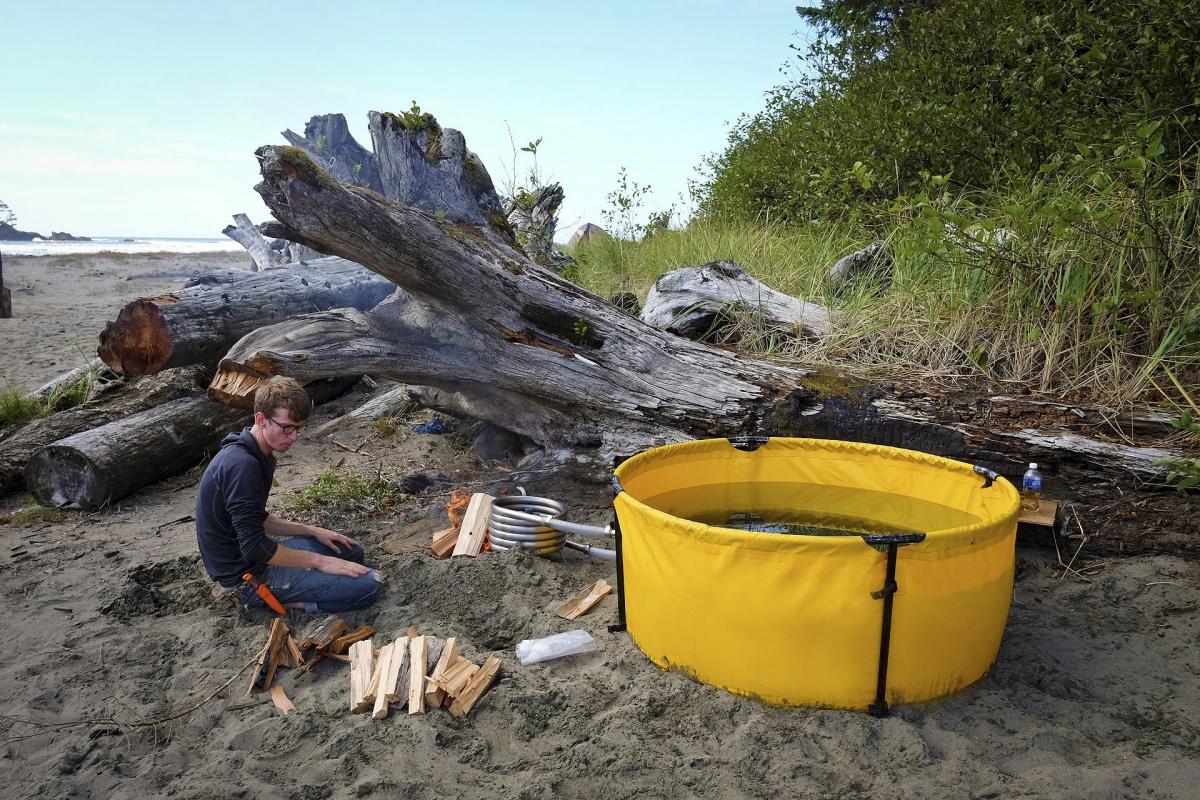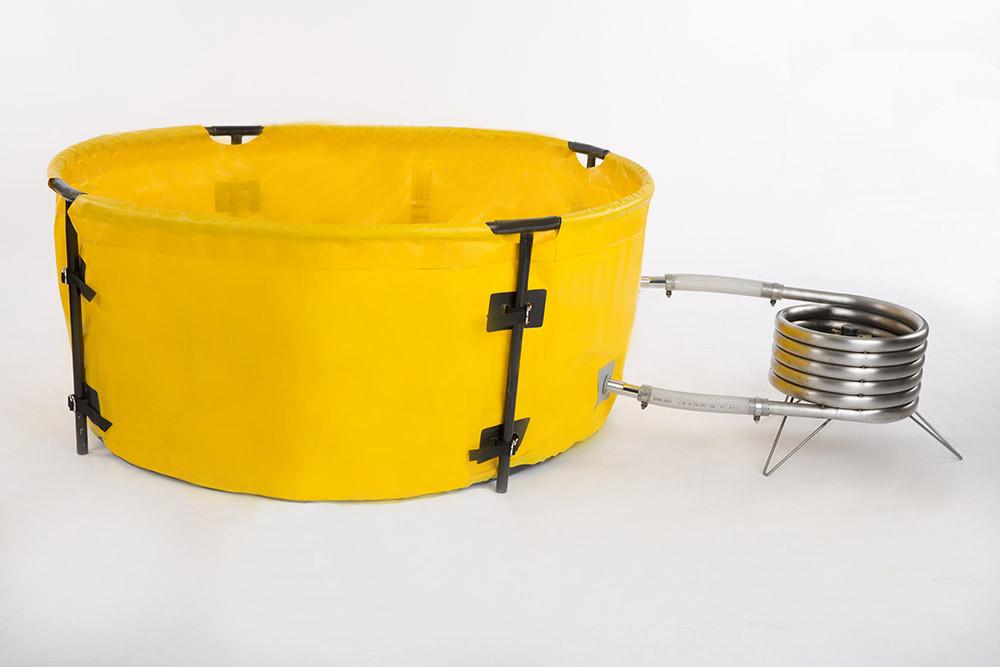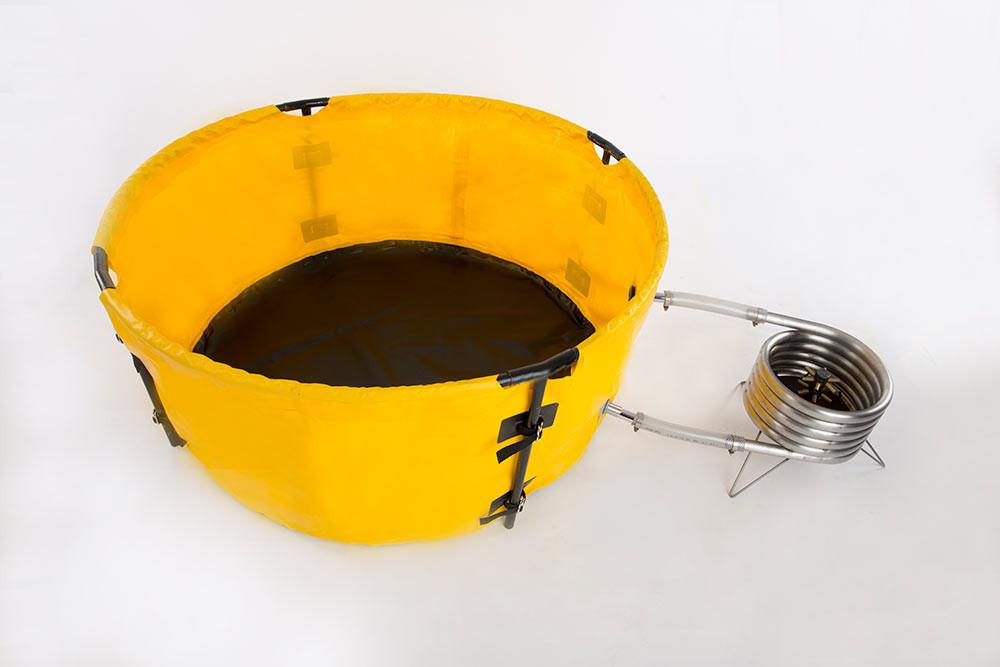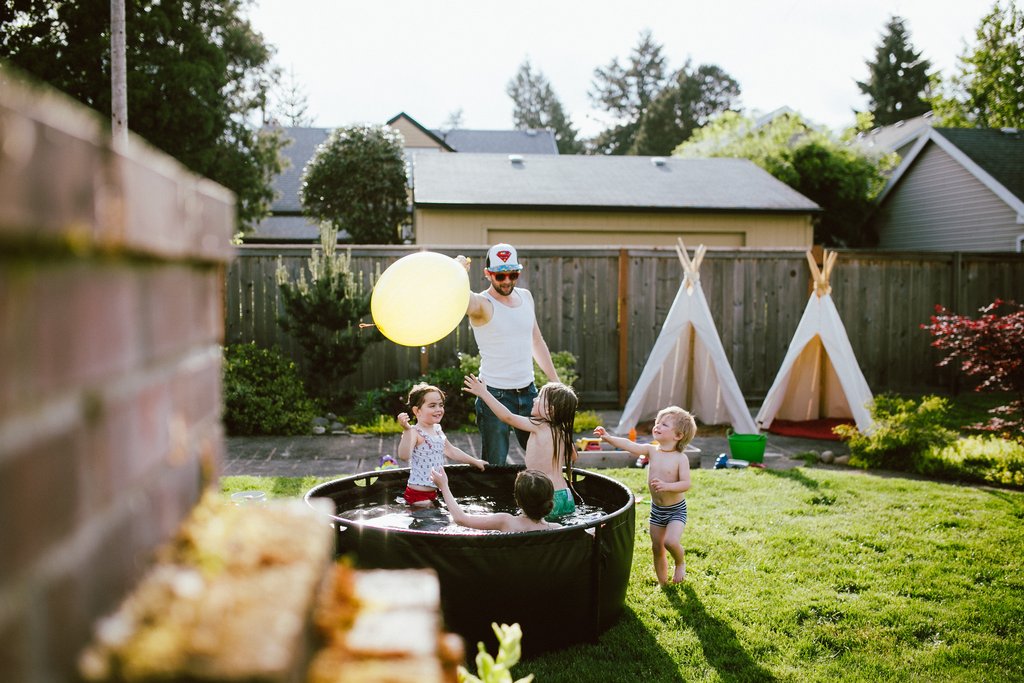 Subscribe To Our YouTube Channel