CollapseAndGo: A Collapsible Baby Bottle For On-The-Go Feeding
By Ryan on 04/17/2018 3:27 PM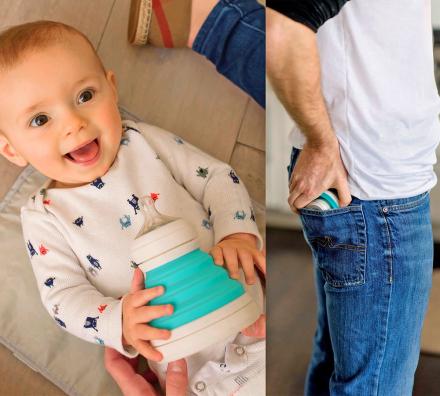 Baby bottles aren't the smallest things in the world, and you'll find this out once you start to take your little one out into the world with an array of bottles at their dispense. You might as well carry an entire separate backpack just for the feedings! This handy collapsible baby bottle known as the CollapseAndGo folds down to practically nothing so it fits super easily in a bag, purse, or even your pocket!
The collapsible baby bottle is not only great for saving room while on the go with your baby, but it also saves room right at home when stored in your cabinet. Since it collapses down to the size of a hockey puck (1.75 inches thick), you'll be able to save so much room, and leave storage space for other items in your kitchen.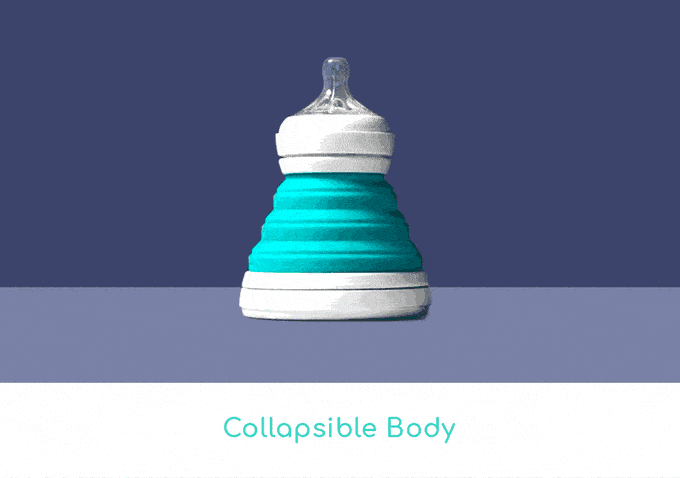 The CollapseAndGo uses interchangeable lids so that as your baby grows older you can easily convert the the baby bottle into a sippy cup without having to buy a whole new bottle. Additionally the bottom has pop-out handles on it that makes it super easy for older babies to hold on to as they learn and grow.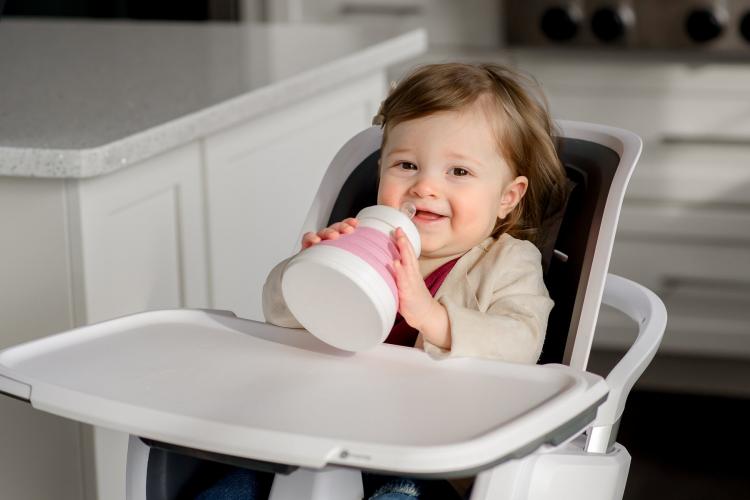 The collapsible baby bottle is made from silicone, which makes it odorless, tasteless, mold & bacteria resistant, and is BPA-, PVC-, Lead- and Phthalate-free. The bottle is also high-temperature resistant, which means you can safely put the bottle in boiling water to heat it up for your baby or wash it in the dishwasher.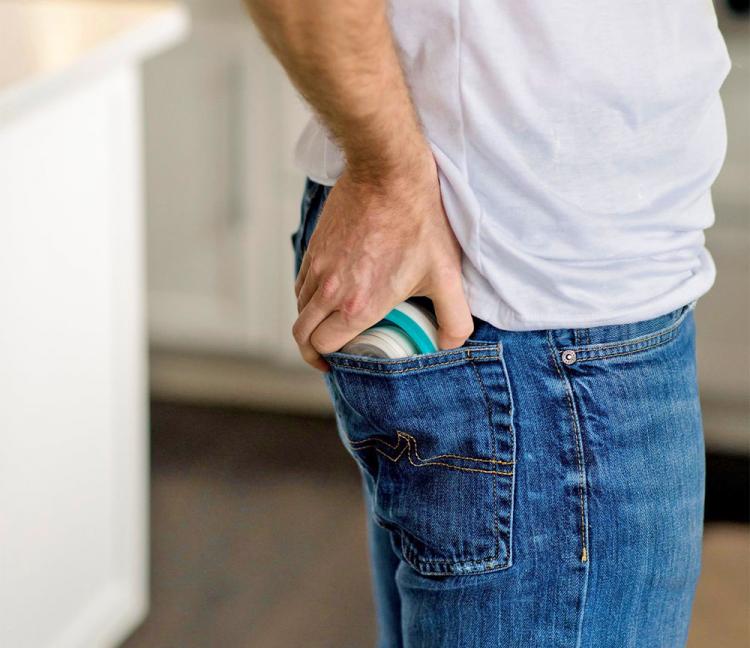 Check out the collapsible baby bottle in action via the video below.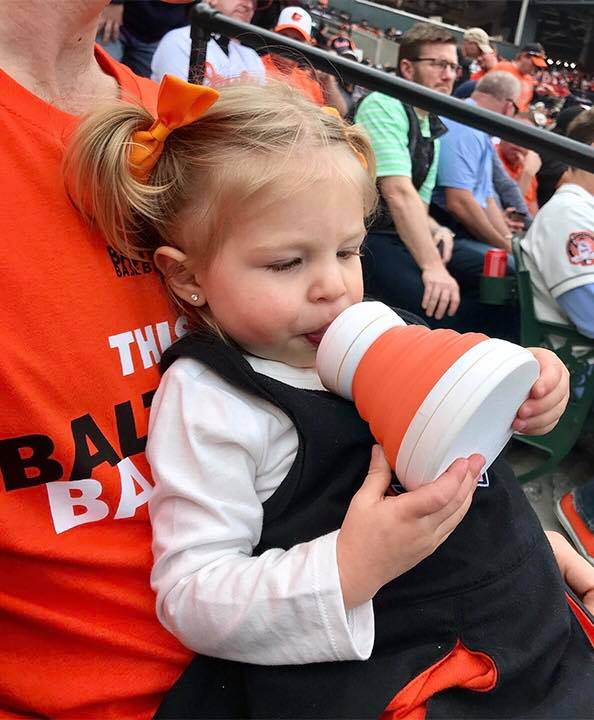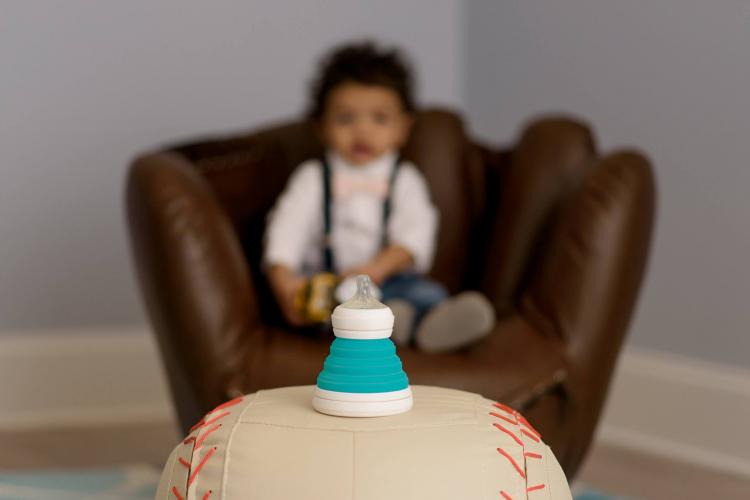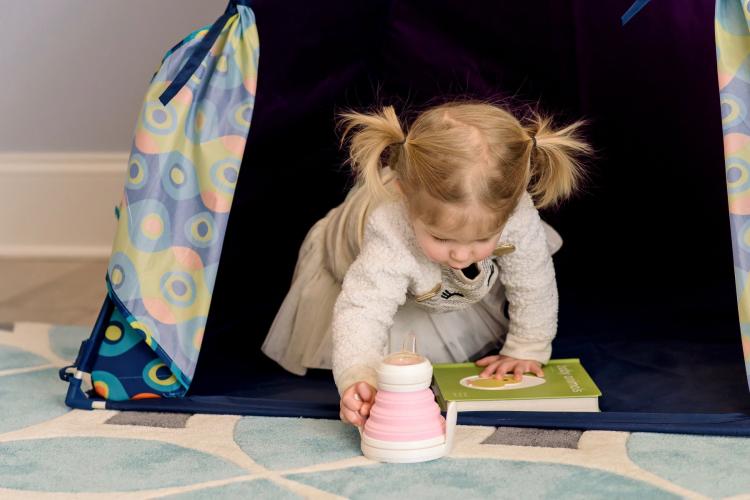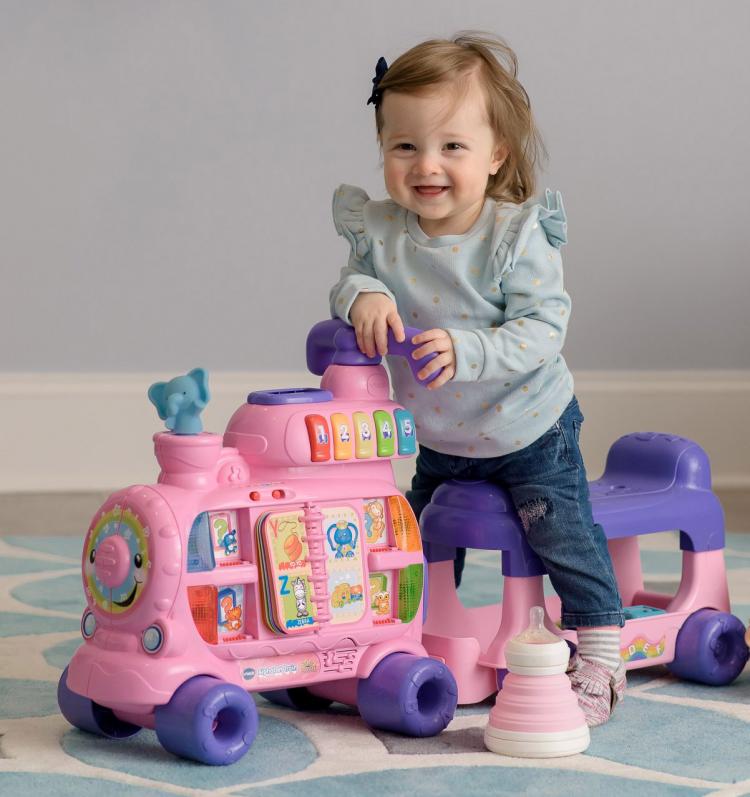 Subscribe To Our YouTube Channel