These Coffin Office Chairs Are Perfect For That Dead-End Job
By Ryan on 09/13/2022 8:52 AM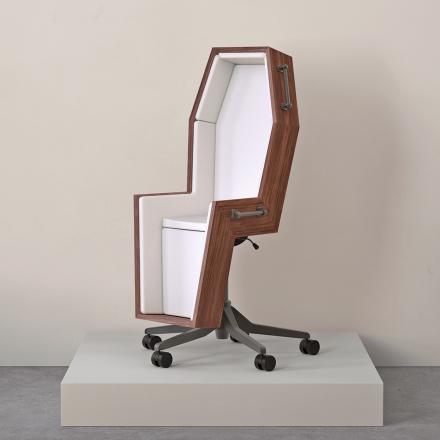 For those that love your office job, perhaps this product isn't for you. There's now an office chair that looks just like a coffin, and it's perfect for that dead-end job. Perhaps you'd like to show your boss your displeasure with your job, or maybe you just find the shape of a coffin comforting to sit in all day while you work, but these coffin shaped office chairs are a hilarious, yet frightening new design.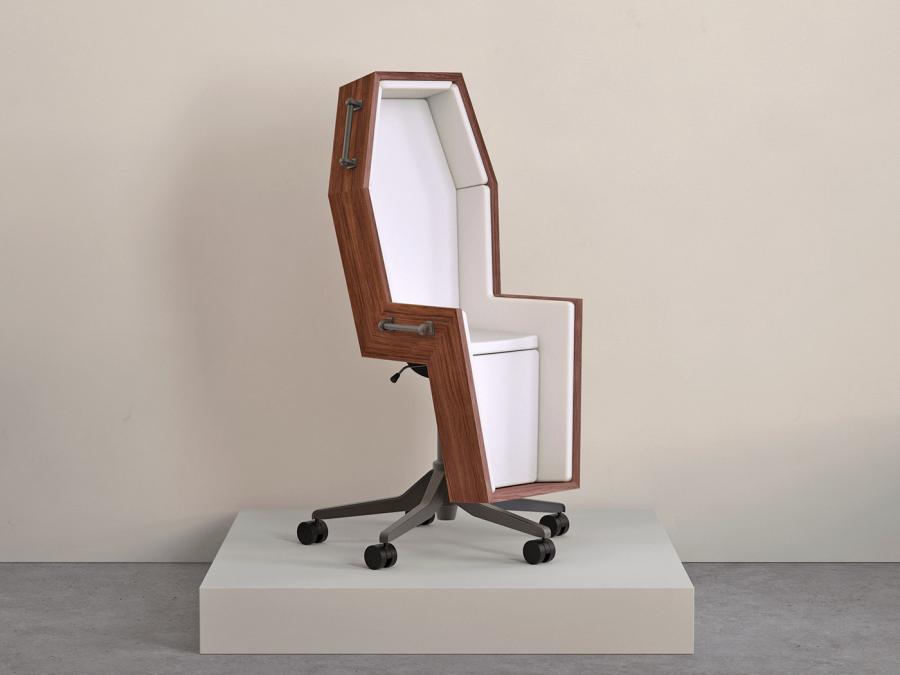 Perfect for the wannabe vampires, or cold office complainers, the coffin office chairs certainly look uncomfortable to sit in, but I think that's kind of the point. You can't sit in comfort when you're openly complaining about your dead-end job!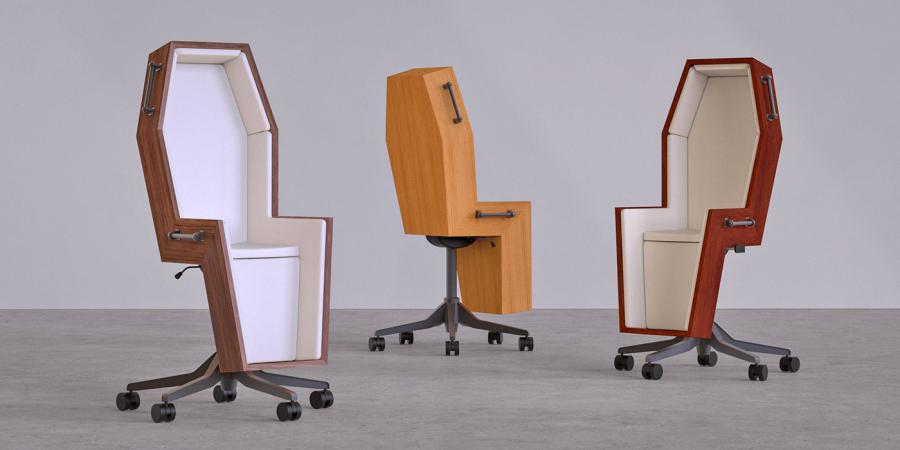 The coffin chairs are actually designed by a London based former industrial designer who goes by Chairbox Design on the online design community Behance.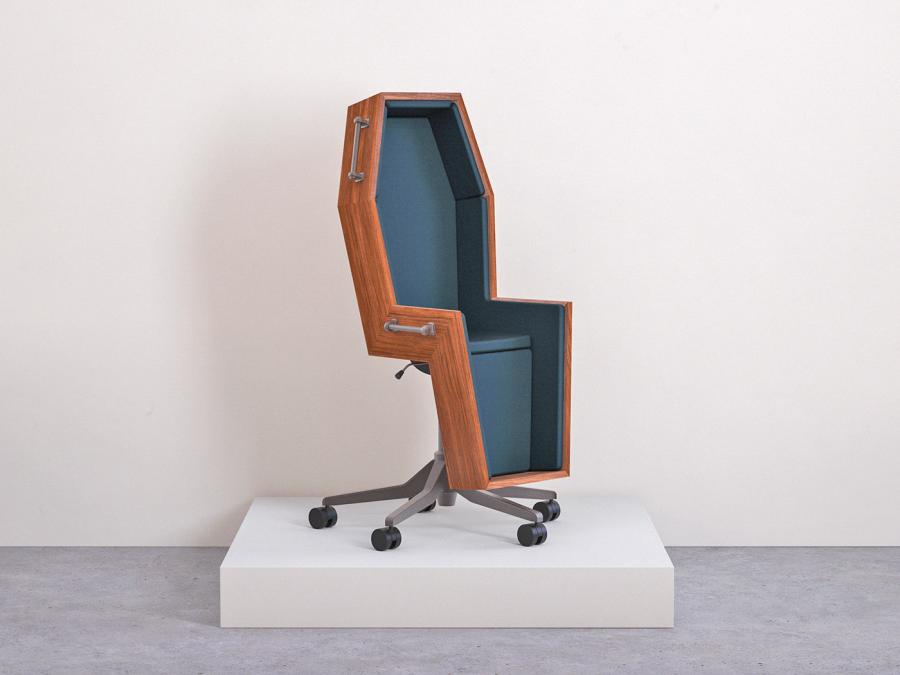 The design project was named "The Last Shift Office Chair", and the designer also states: "Once the employee dies at work the management just needs to nail the lid and roll them into a corporate cemetery. Simple yet efficient."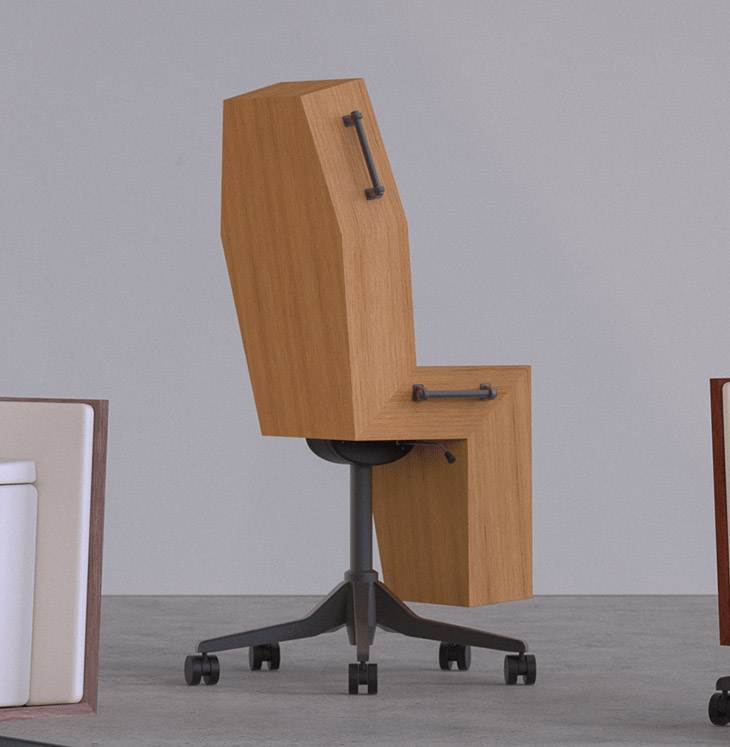 I think it's safe to say that the designer of the coffin office chair is no fan of office jobs in big corporate companies, so he designed these odd office chairs as a statement piece.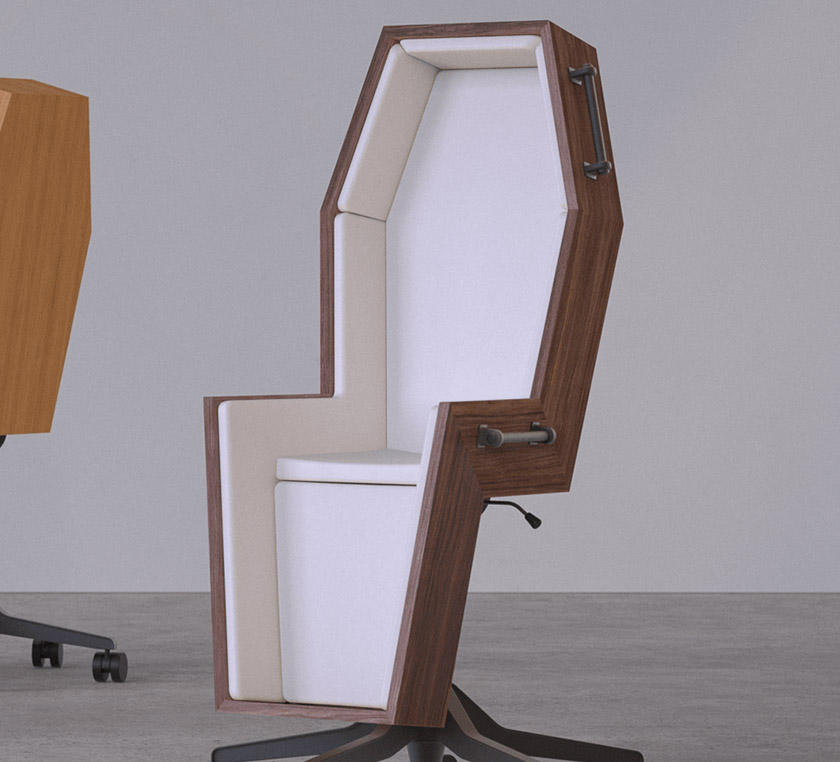 One of the images of the coffin office chair shows 6 coffin chairs surrounding a large table, where 6 people all with dead-end jobs might sit together and await their demise from a slow and torturous boring office job death.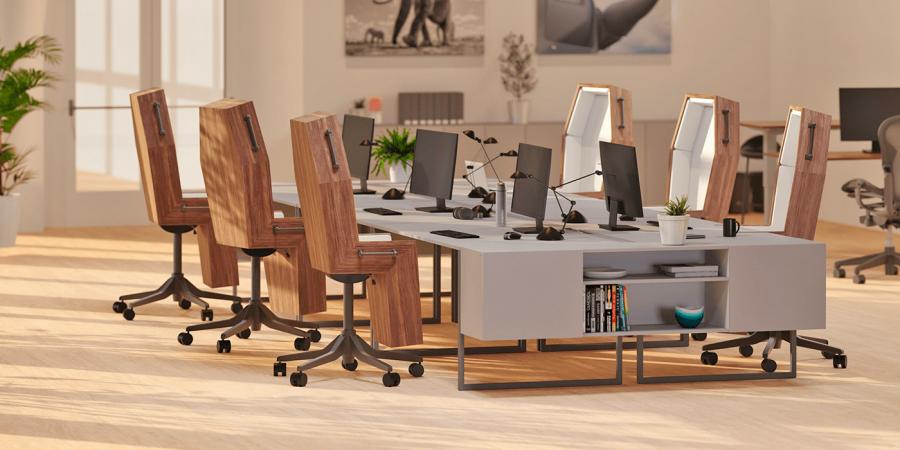 On a brighter note, the designer of the coffin chairs at least let you customized the colors and finishes of the deathly chairs with either a bright white or dark interior lining, along with a natural wood or dark finish on the outside.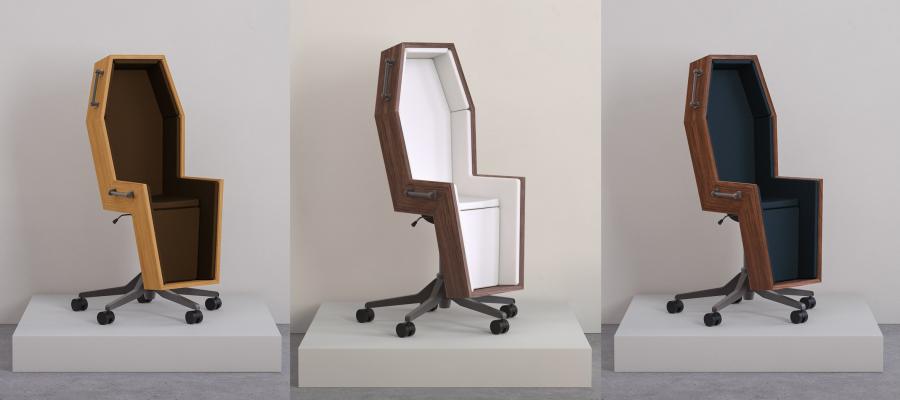 The outside of the coffin office chairs even have two large coffin handles on each side. This way, once you pass, your boss can wheel you right over to the crematory for a quick and efficient funeral process.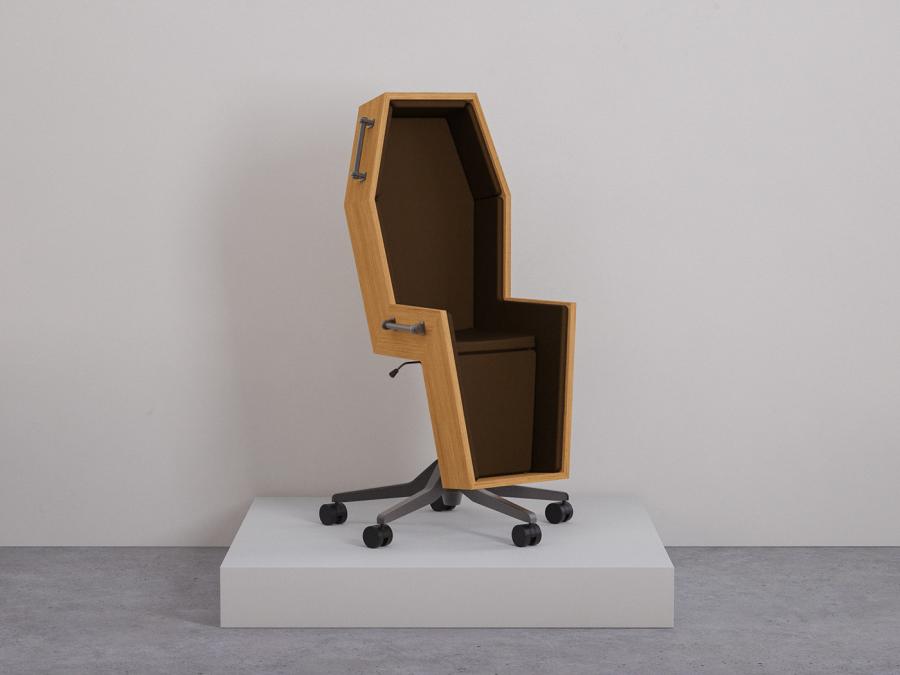 Unfortunately, the coffin shaped office chairs are currently just a concept design, and are not actually for sale anywhere. But that's not to say someone won't actually start making these coffin chairs and start selling them online at some point. We can only hope!