This Coffee Spoon Doubles as a Bag Clip
By Ryan on 05/09/2018 8:32 PM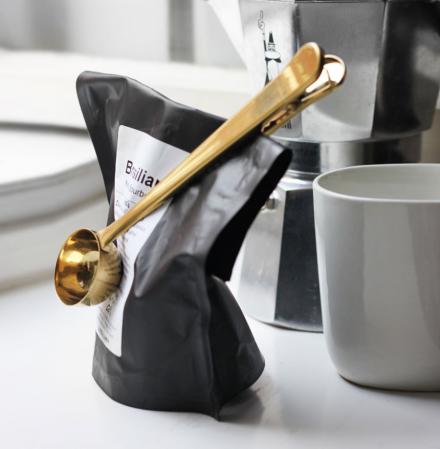 There's nothing worse than trying to find the coffee spoon to make a pot of coffee in the morning when it seems to have run off... Especially after a night of heavy boozing. Well, that won't be a problem with this unique coffee spoon that doubles as a bag clip. Not only will you never lose your coffee spoon, but your coffee bag will always be closed and kept fresh.
To use it simply put it on and off the outside of your coffee bag like you would use any standard bag clip. Then use the opposite side of the device to scoop your coffee into your filter. Once done, just clip it back onto your coffee bag to keep it fresh, and place it back into your cupboard.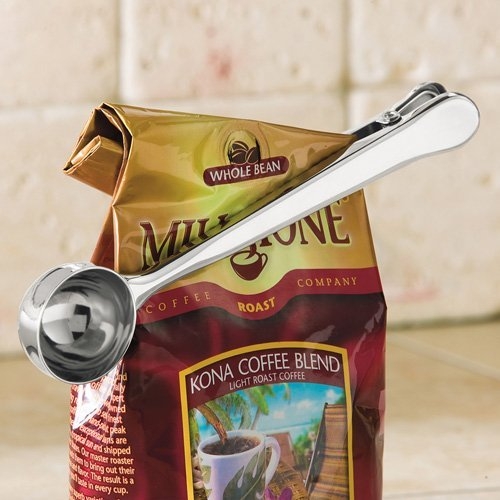 The coffee spoon with a bag clip has a 1.5 inch diameter scoop, is made from stainless steel, is dishwasher safe, and holds up to 1.5 tablespoons of coffee.