Clever Tongs: 2-in-1 Kitchen Spatula and Tongs
By Ryan on 04/07/2019 5:31 PM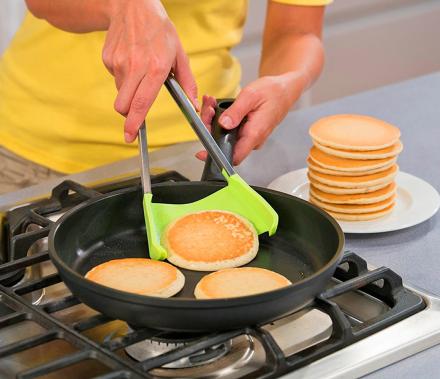 There are certain times where a spatula makes the most sense to use in the kitchen, and then there are times when a set of tongs makes the most sense for use in the kitchen. But what about when you have the need for a spatula that squeezes?! Let me introduce you to the Clever Tongs! It's a set of tongs that has a connected area in the middle that works just like a spatula!

Note: This purchase comes with both a large and small set of Clever Tongs.
The Clever Tongs is a unique kitchen tool that will grip like a set of tongs while letting you flip like a spatula. It's perfect for cooking breakfast when you have some things that you need to grip like sausages and bacon, while having other things that need flipping, like pancakes, or eggs.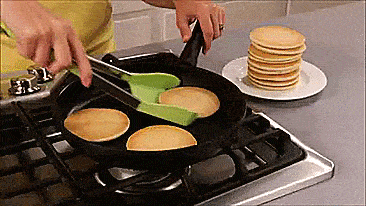 With the Clever Tongs you can grab, scoop, and serve foods like scrambled eggs, pulled pork, pot roasts, fish fillets, fruits, cookies, salads, hamburgers, grilled-cheese, steaks, and more! The Clever Tongs give you a commercial quality tool with practically no mess!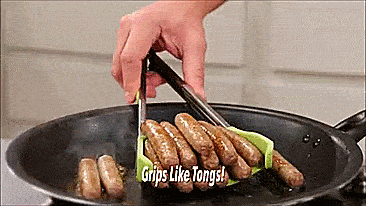 The Clever Tongs has the ability and strength to lift heavy items like pot roasts, while being simultaneously delicate with other foods like salmon, hard boiled eggs, and potato cakes.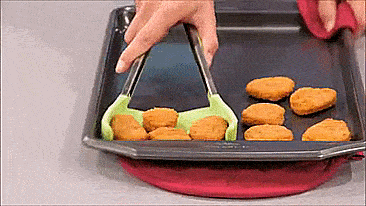 There's really nothing that the Clever Tongs can't pick up and serve, including other items like ground beef, chicken nuggets, egg rolls, stir fry, rice, and a whole bundle of asparagus. It's perfect for serving taco ingredients directly into the shell, or putting a Philly cheese steak from the pan right onto the bun.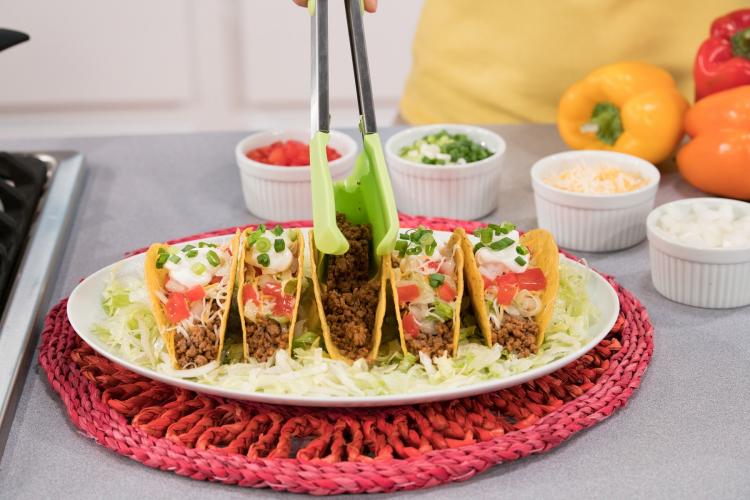 The Clever Tongs comes with one large set of Clever Tongs along with one smaller set of Clever Tongs for handling those extra small items. The unique cooking tool is made from a stainless steel handle along with a silicone cradle in the middle.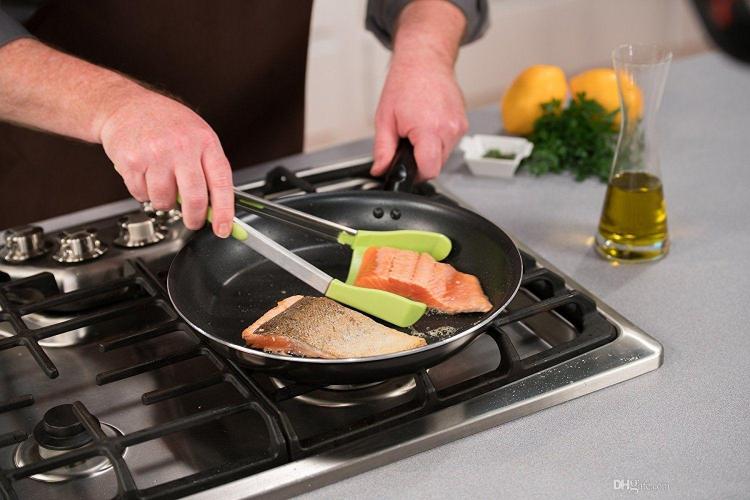 The Clever Tongs are non-stick, heat-resistant, are dishwasher safe for easy cleanup, and is the best and most versatile kitchen tool you'll probably ever use!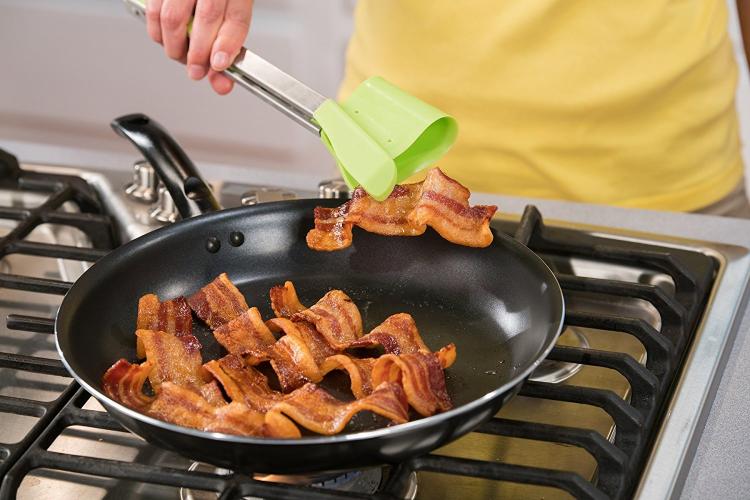 Check out the Clever Tongs in action via the video below.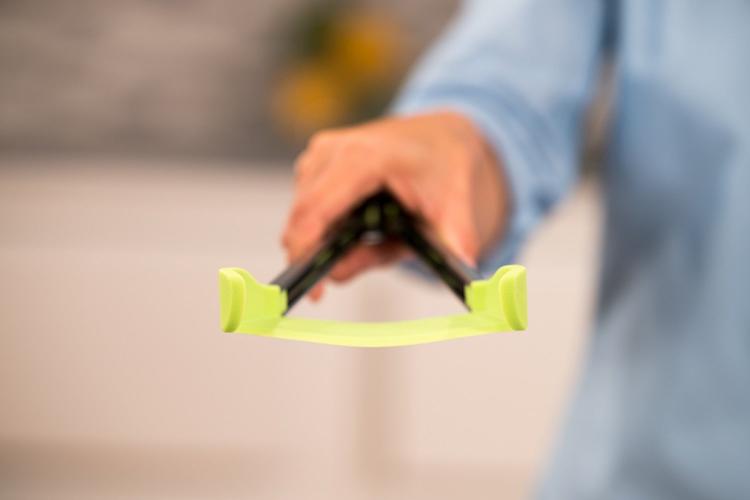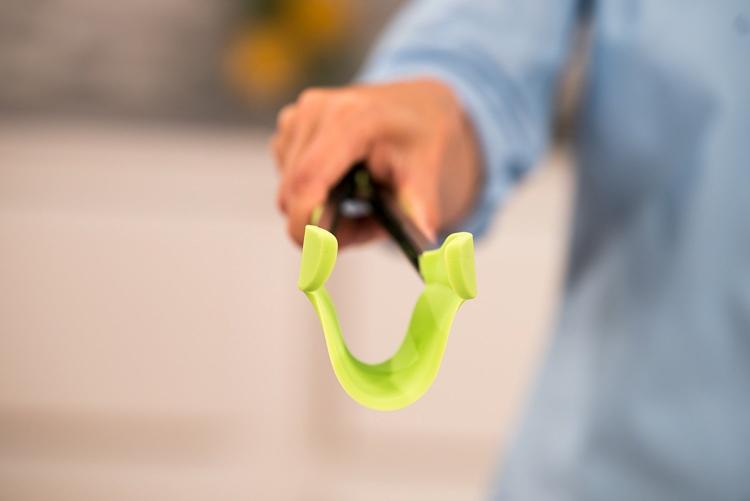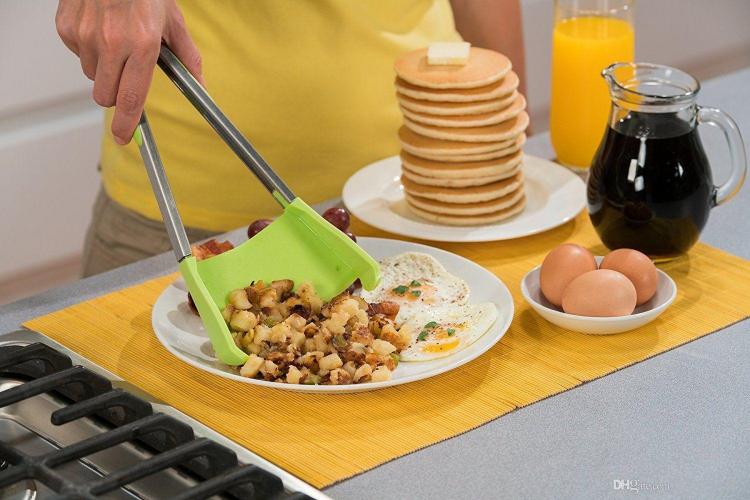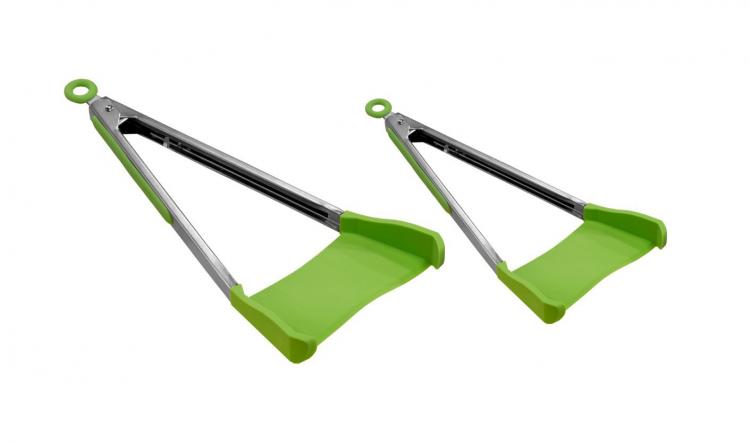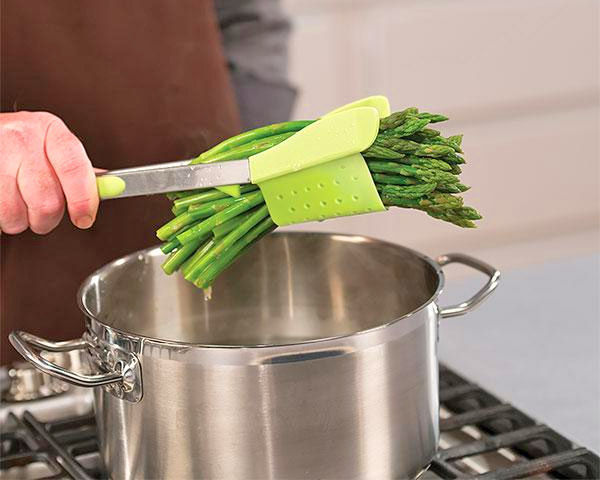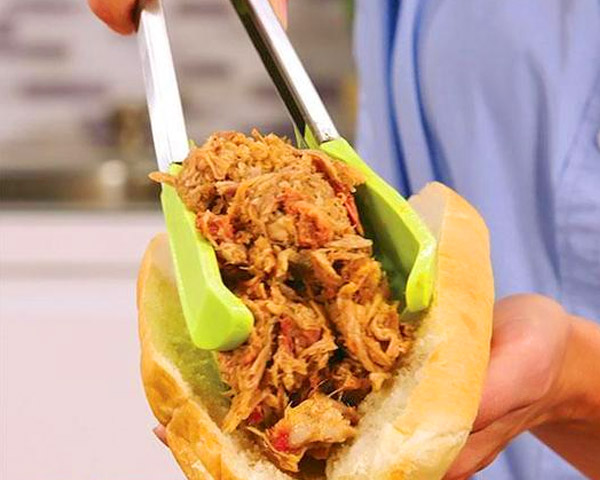 Subscribe To Our YouTube Channel