Clever Cutter Is a Scissor-Like Kitchen Knife That Cuts Everything
By Ryan on 06/30/2016 6:25 AM (Updated: 02/28/2017 11:33 AM)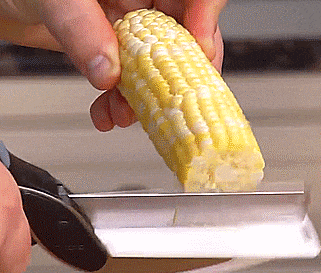 If you haven't ever whipped out the scissors in the kitchen when all your knives are dirty, you're lying to yourself. The Clever Cutter is a magical new invention that lets you use the scissors in the kitchen without all the shame and self-doubt. Essentially the device combines a food chopping knife along with a mini cutting board and puts it into the shape of a pair of scissors to allow you to cut and chop pretty much anything like you're using scissors.
The 2-in-1 knife and cutting board chopper scissors allows you to easily cut up meat, cheese, bread, fruit, vegetables, potatoes, and pretty much anything else you could think of. Plus with the quick scissor-like action works about 10x faster than cutting things up with a knife.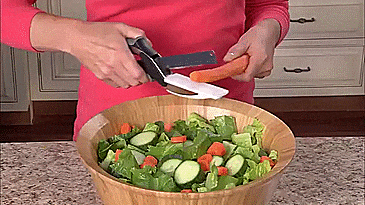 The Clever Cutter is made with a stainless steel blade, uses an ergonomic grip that's easy on the hands, has a safety latch that secures it closed while not in use, easily stores in your kitchen drawer or can be mounted onto any knife block, and is dishwasher safe which makes it super easy to clean.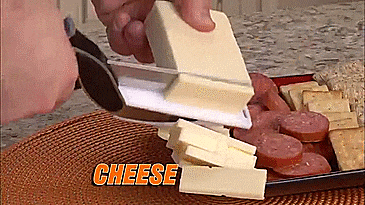 Check out the Clever Cutter 2-in-1 chopping knife and cutting board in action via the video below.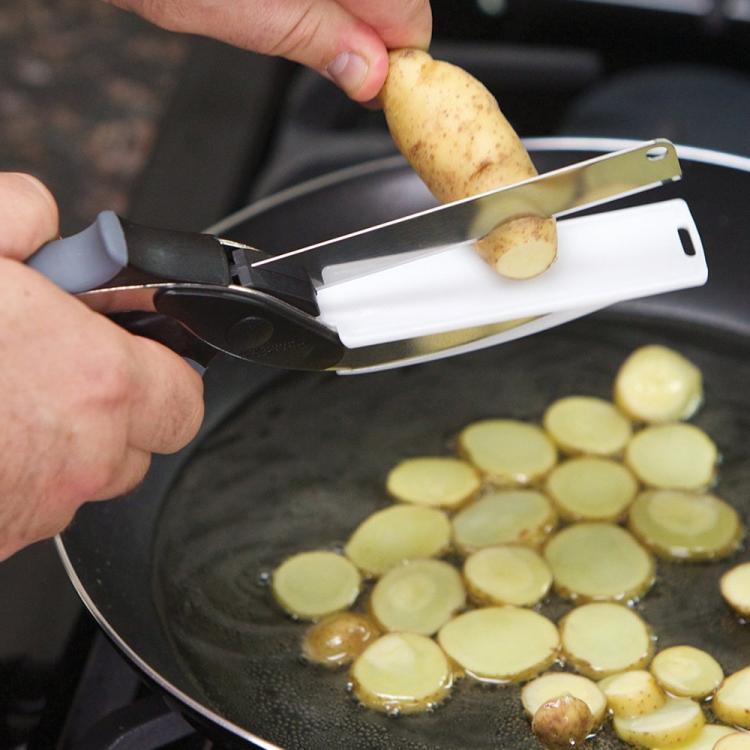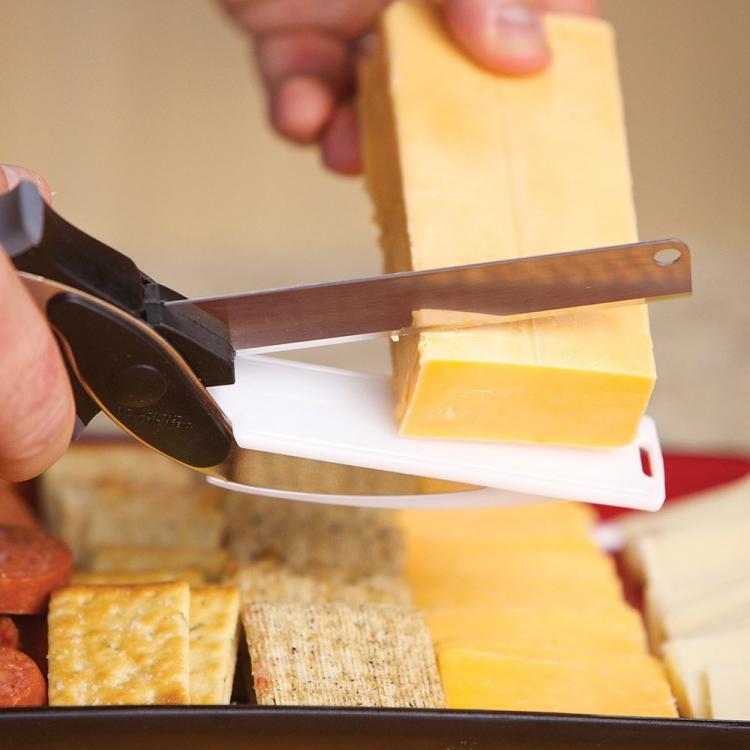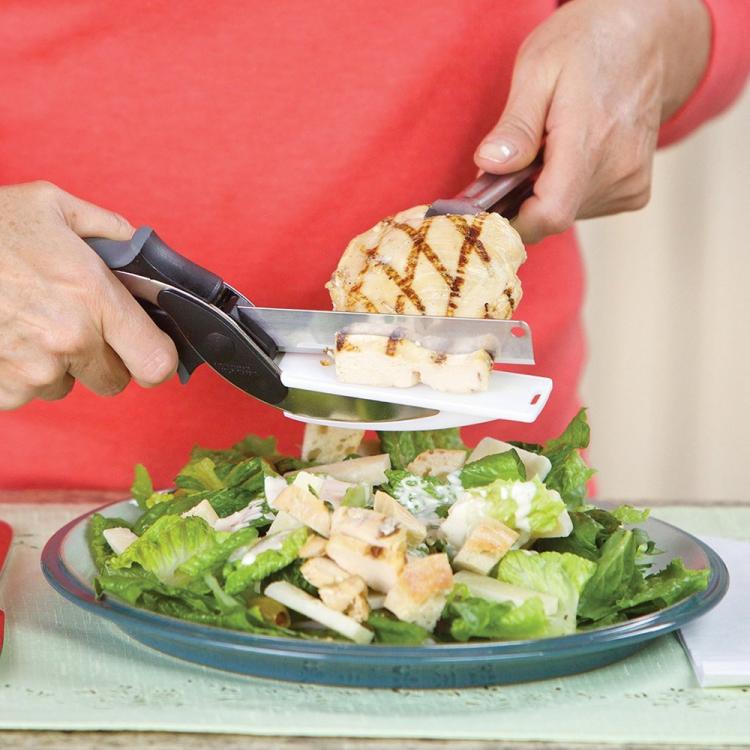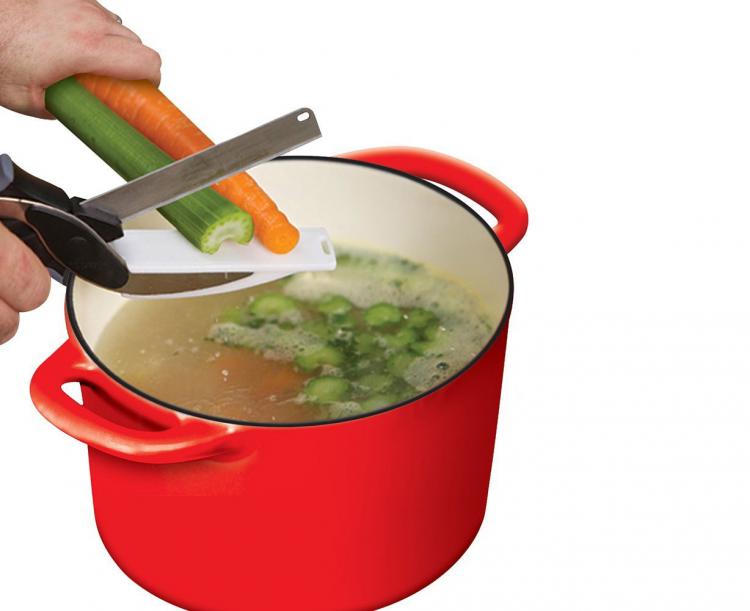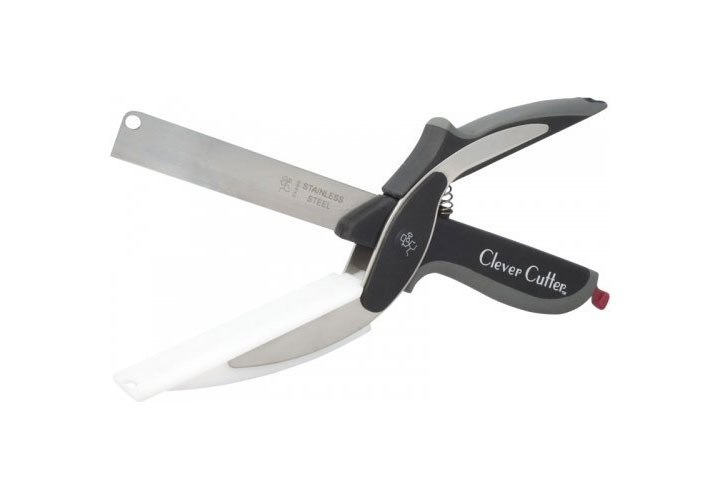 Subscribe To Our YouTube Channel