Christmas Light Bulbs Necklace
By Ryan on 11/14/2017 9:11 AM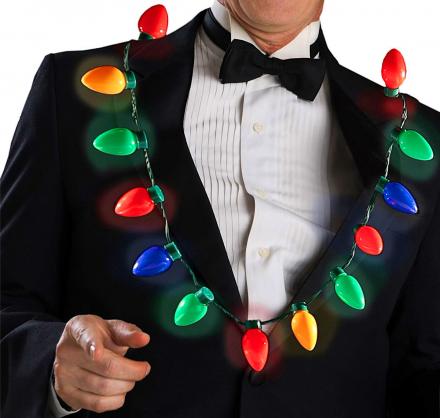 Christmas is a magical time of year. Everyone is in the giving spirit, the snow is falling, the Christmas music is playing and there are lights everywhere, including on your tree, on your house, on every store you go to. You know what's missing the holiday spirit and needs more lights? You! More specifically, your neck.
This necklace is made up of giant Christmas light bulbs. The necklace is filled with an array of different colored bulbs that blink, and will essentially turn your body into a magical mobile Christmas tree.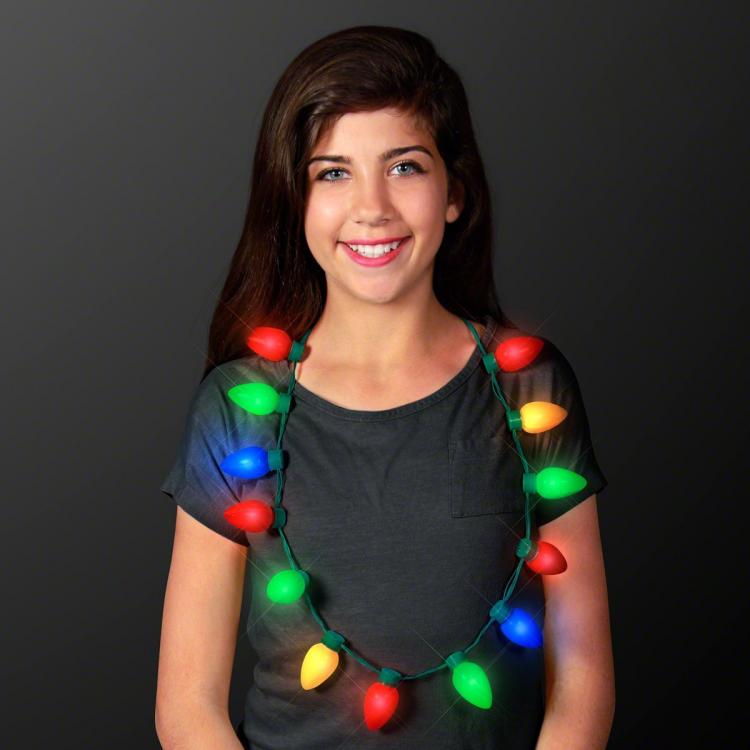 This Christmas bulb necklace is powered by 3 AG13 watch batteries, which are included. It also has 3 light modes to choose from, including random blinking lights, strobing lights, and chasing.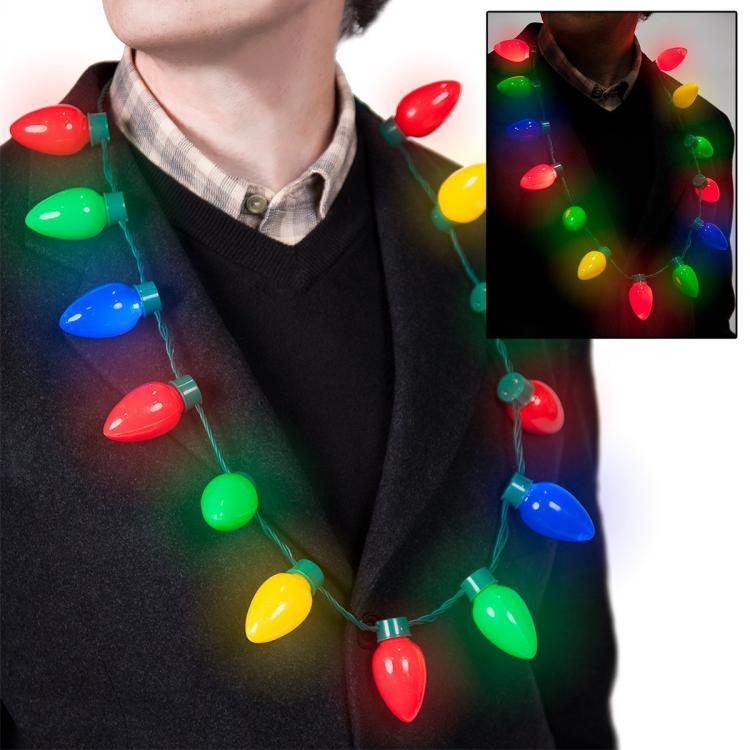 The Christmas light bulb necklace measures 39.5 inches long and has 13 bulbs. It's made with high quality durable plastic, and is perfect for holiday parties, ugly sweater parties, pub-crawls, or just a perfect accessory to your family holiday get-together.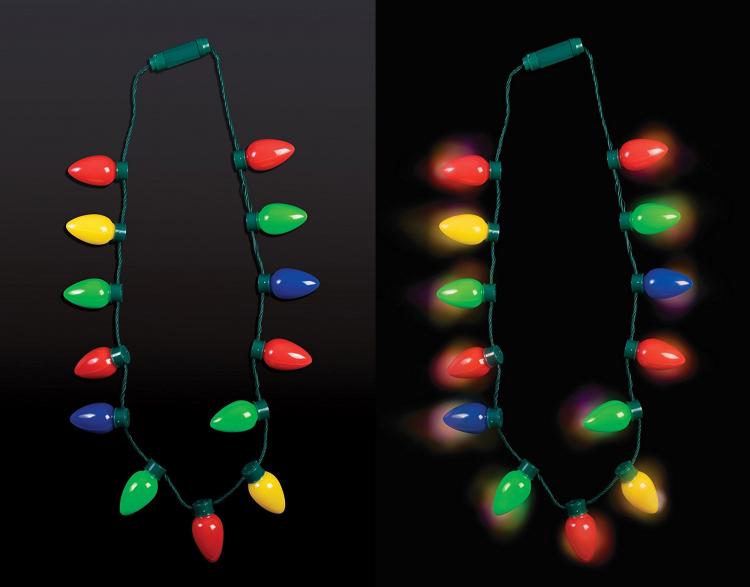 You will be so lit, Santa might even ask you to guide his sleigh tonight. You aren't really in the Christmas spirit without one of these cool necklaces. How can you go wrong by being a bright shining beacon to the best holiday there ever was? Get one for yourself and give some as gifts, because everyone is going to love this necklace.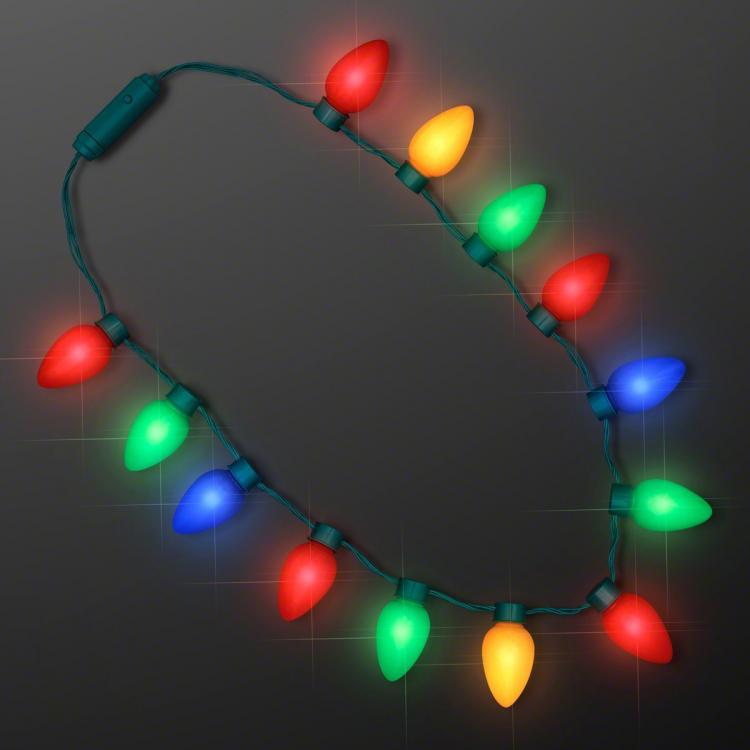 You can buy the Christmas bulb necklaces individually, or buy them in bulk for cheaper prices. Even Santa Clause himself doesn't have one of these Christmas bulb necklaces and that guy really goes all out this time of year.