Hexflex Snowflake Multi-Tool and Bottle Opener
By Ryan on 06/22/2016 9:53 AM (Updated: 08/18/2017 8:47 PM)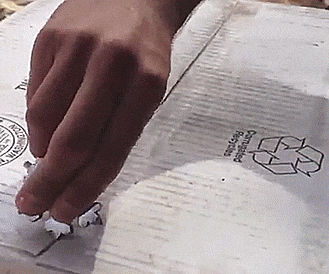 The Hexflex multi-tool looks similar to a Chinese throwing star, but instead of throwing it at stuff, you can fix stuff with it. Each point to the star has a different tool head on it, so that whatever dire situation you find yourself in without your toolbox, you can be confident that your Chinese star multi-tool will save the day.
The Hexflex was originally designed to be a snowboarding multi-tool to fix your bindings while out on the slopes (which is probably why it also kind of looks like a snowflake), but while carrying around the prototypes of the tool they found it to be useful for a whole lot more than just snowboards.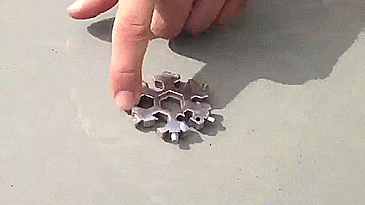 The Hexflex multi-tool offers a total of 15 different tools in it's tiny body size, including a Flathead screwdriver, a Phillips screwdriver, multiple different sized Allen wrenches, multiple different sized end wrenches, a bottle opener, and more.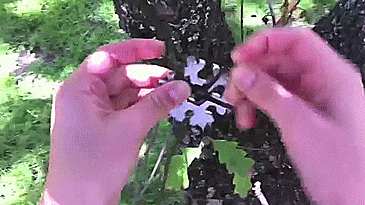 The multi-tool comes in a plethora of different colors and finishes to choose from, comes in both standard and metric measuring units to choose from, weighs 2.3 ounces, and measures just 2 inches in diameter. The small size of the tool make it so you can easily stick it in a pocket, purse, or tie it up to a travel bag or attach it to a key-chain.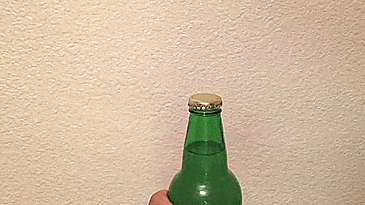 Check out the Hexflex Chinese star multi-tool in action via the video below.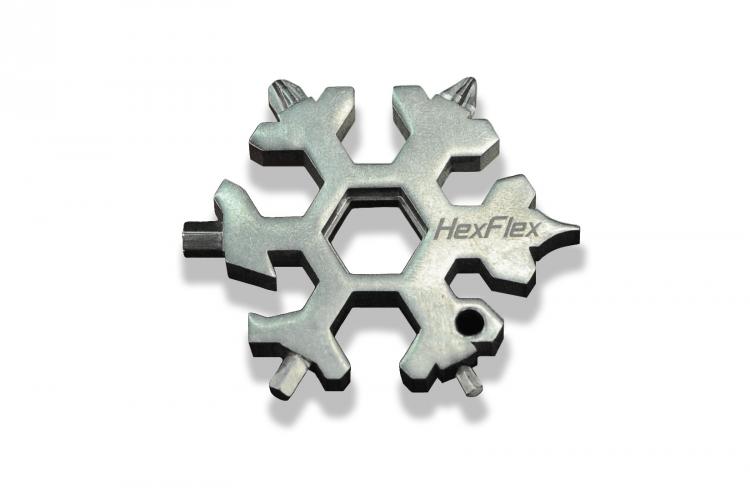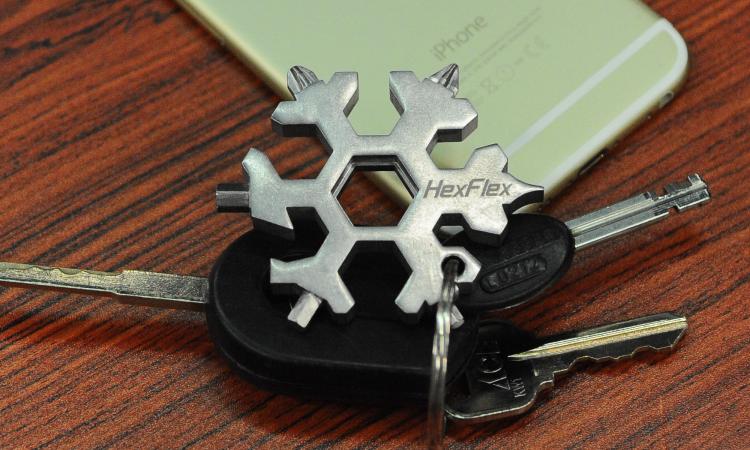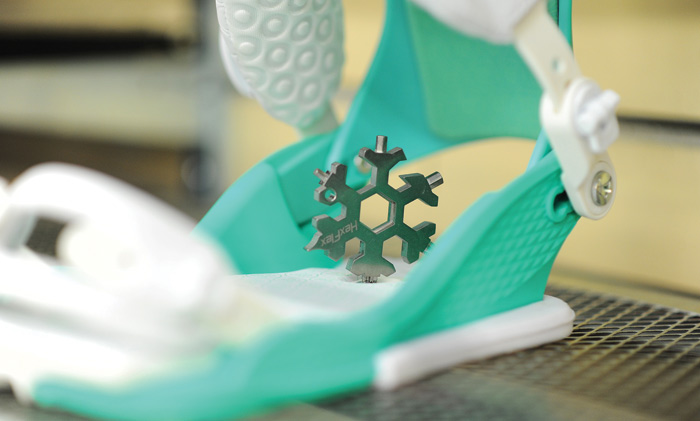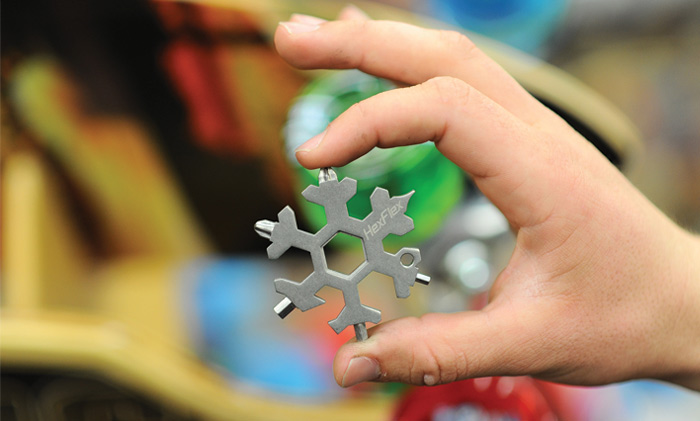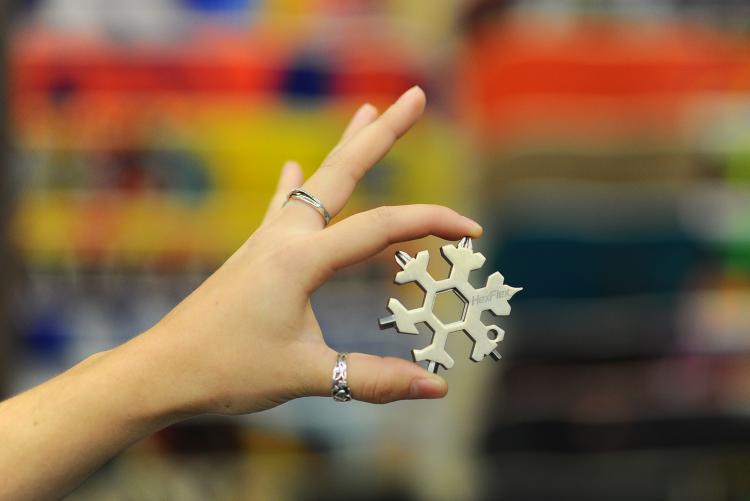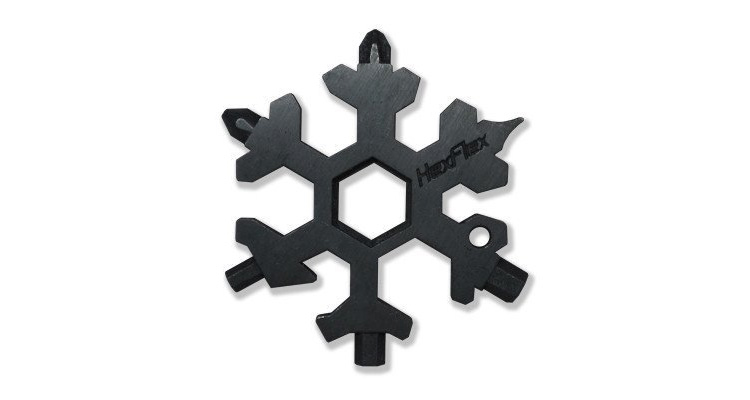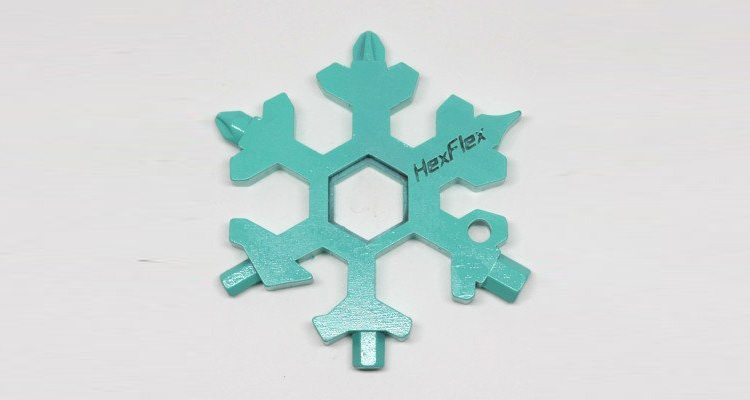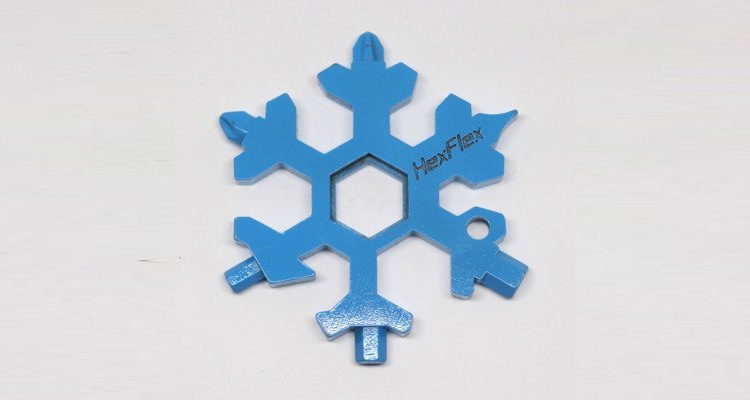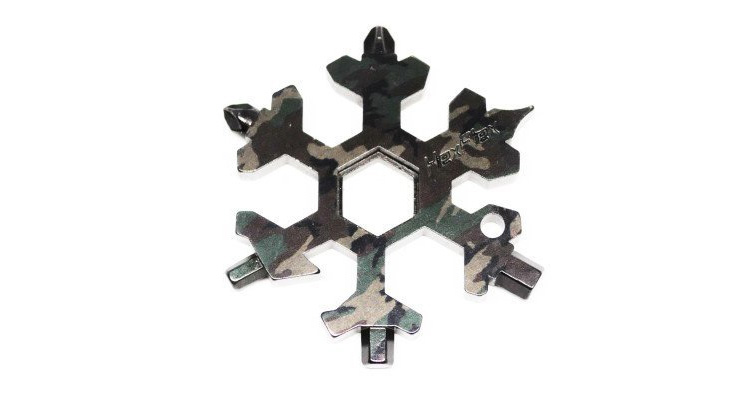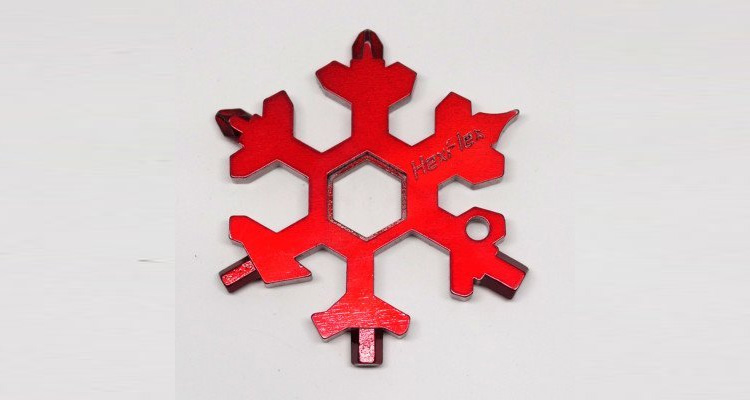 Subscribe To Our YouTube Channel