LockBlock: Child-Proof Knife Block Requires Adult-Sized Hands To Remove Knives
By Ryan on 03/21/2017 4:13 PM (Updated: 08/24/2017 6:04 PM)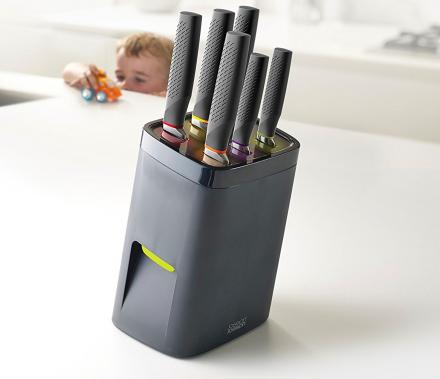 Even though your knife block is way up on the counter and is for the most part out of reach of your children, they're certainly resourceful at times and could most-likely find their way onto your kitchen counter in search of cookies or some sweets. The LockBlock is a new innovative knife block By Joseph Joseph that requires a safety button to be pushed in order to release the knives from the block.

Alternate Purchase Link
Versions: With Knives | Without Knives
How it works is, a button on the side of the block requires you to push upward, while simultaneously pushing down on the knife block to get leverage. Not only will your kids be unaware that a button needs to be pressed, but even if they did find out, they would need hands large enough to press up on the button while also pushing down on the knife block.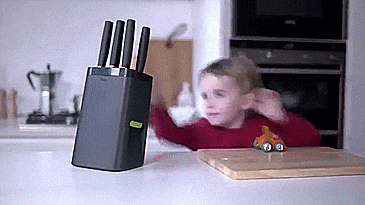 The child-proof knife block includes 6 high-quality knives that are made from Japanese 420J2 stainless steel, that have ergonomic handles with a textured grip and a large bolster to protect your fingers while using them. The ends of the grips are also color coordinated to math the corresponding hole in the knife block, so you'll instantly know where to place each knife.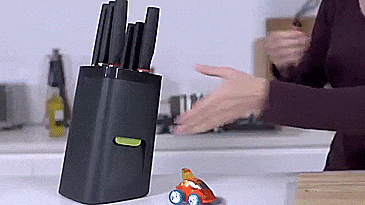 The LockBlock child-proof knife block is made with a unique locking mechanism that will actually increase the grip on each knife the more it's pulled-out without using the button. This way there's no need to worry about forcing the knives out of the knife block, as you'll always need an adult-sized hand to take a knife out of the LockBlock.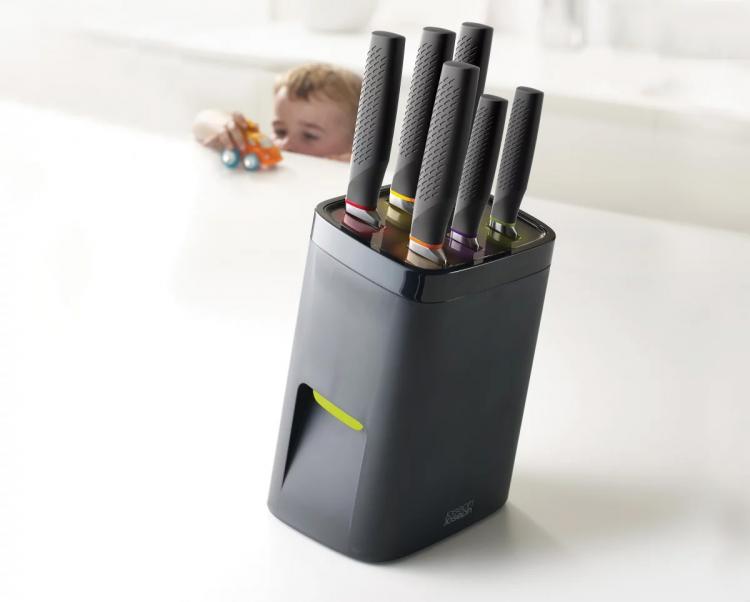 The LockBlock is black in color, and comes with a 3.5 inch pairing knife, a 5 inch serrated knife, a 7 inch santorum knife, an 8 inch chef's knife, an 8 inch bread knife, along with an 8 inch carving knife. Each knife is recommended to wash and dry by hand, and to clean the block by wiping with a damp cloth.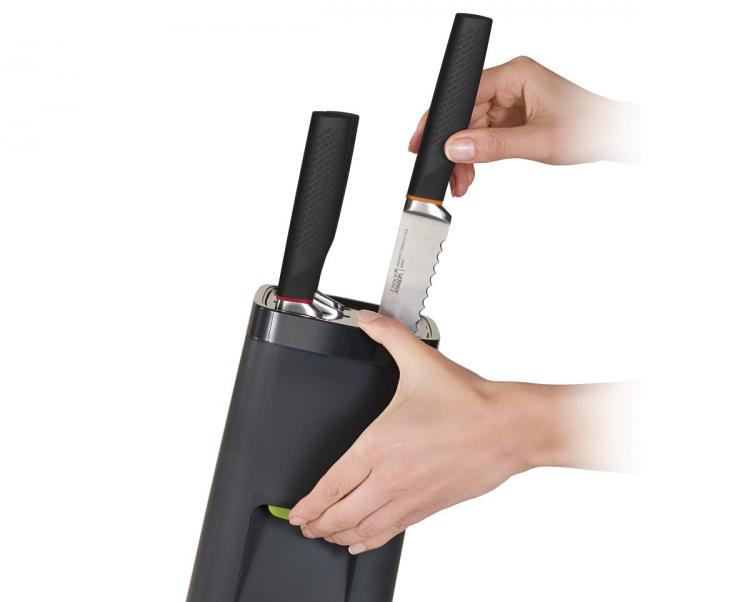 Check out the child-proof knife block in action via the video below.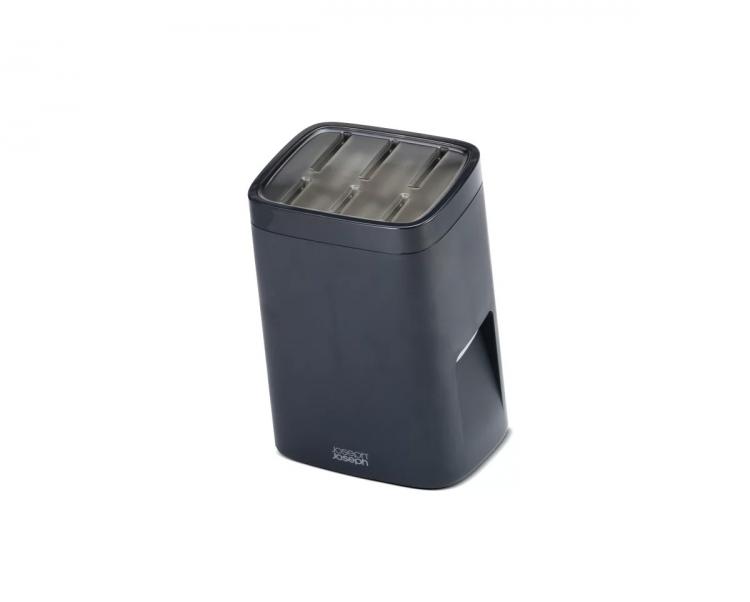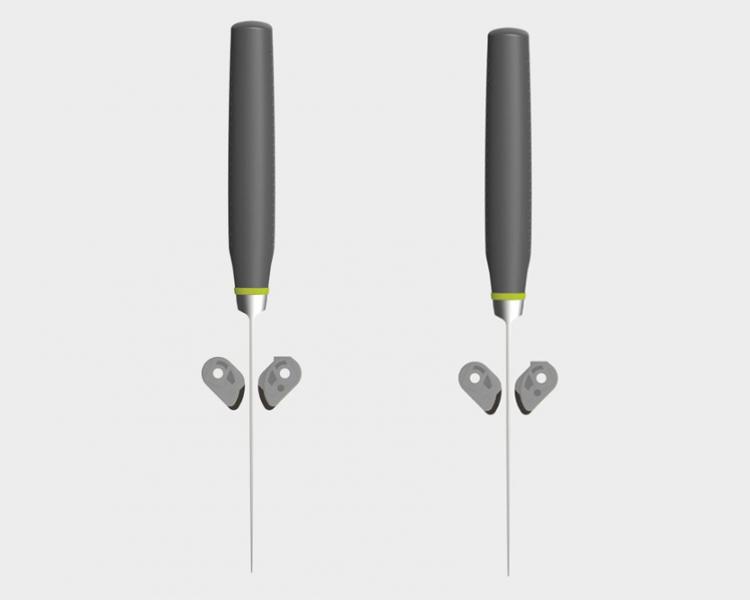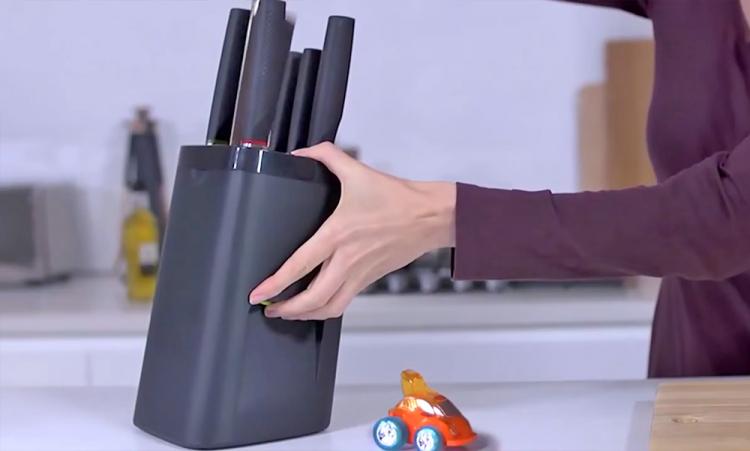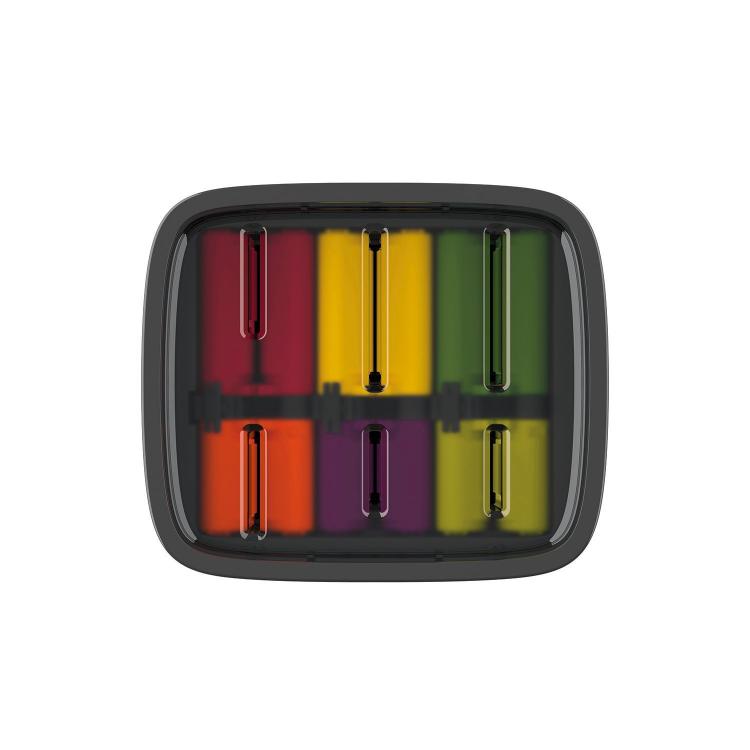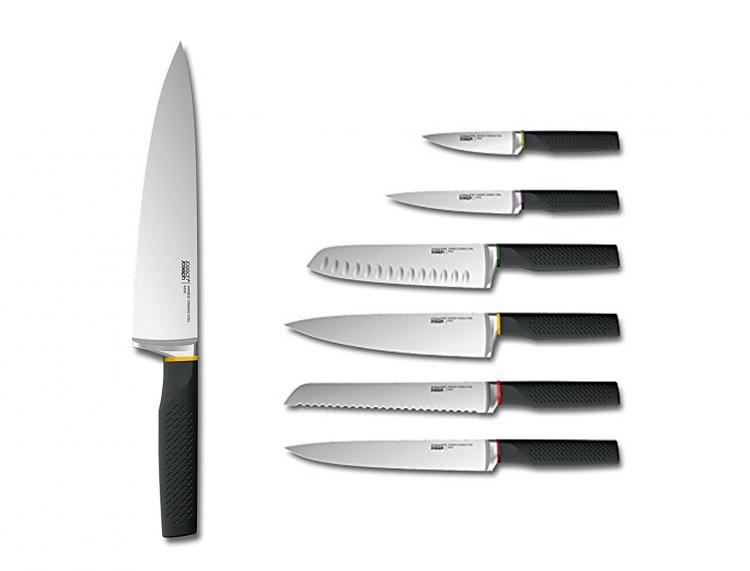 Subscribe To Our YouTube Channel