Champagne Gun
By Ryan on 03/18/2016 10:09 AM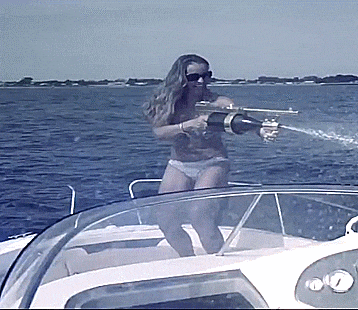 Much like how the cash gun is a gun that shoots money to be used by the filthy rich, this champagne gun is a gun that shoots champagne which is also to be used strictly by the filthy rich. Spraying a freshly opened bottle of champagne on someone is a time honored tradition for Nascar drivers, birthday celebrations, or just at a party by the pool, but who wants to hold the bottle with their bare hands like some sort of savage? This gun holds onto the bottle in perfect form for shooting the bubbly liquid into the eyes of your friends and foes. To use it simply insert a bottle of champagne, shake it up, and pull the trigger.
The champagne gun works with only magnum sized champagne bottles of any cost, so in reality you don't need to be filthy rich to use the gun, but it is recommended. Not only great for using as a super-soaker, the champagne gun can also be used with a service spout, a diffuser, and a support base so that you can pour the champagne into glasses to actually drink instead of spraying into each others faces like neanderthals. Plus the included base allows you to set it down properly on its end. Or you know... you could always just not use the gun at all and you would get the same effect here.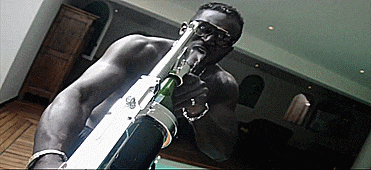 The champagne gun comes in three different colors to choose from, including gold, chrome, and rose gold, and is made from a metal structure with a plastic shell along with a high-quality metal finish. The gun comes included with 1 service spout, 1 diffuser, and 1 support base, weighs 5 lbs without a bottle inside of it, and measures 24.2 inches long x 8.2 inches long x 5.4 inches deep.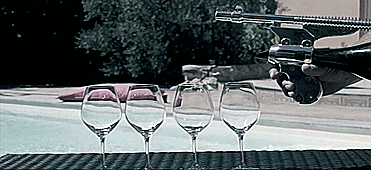 Check out the champagne gun in action via the video below.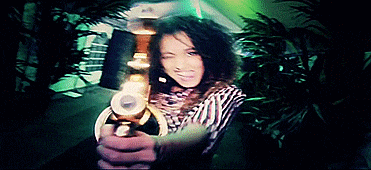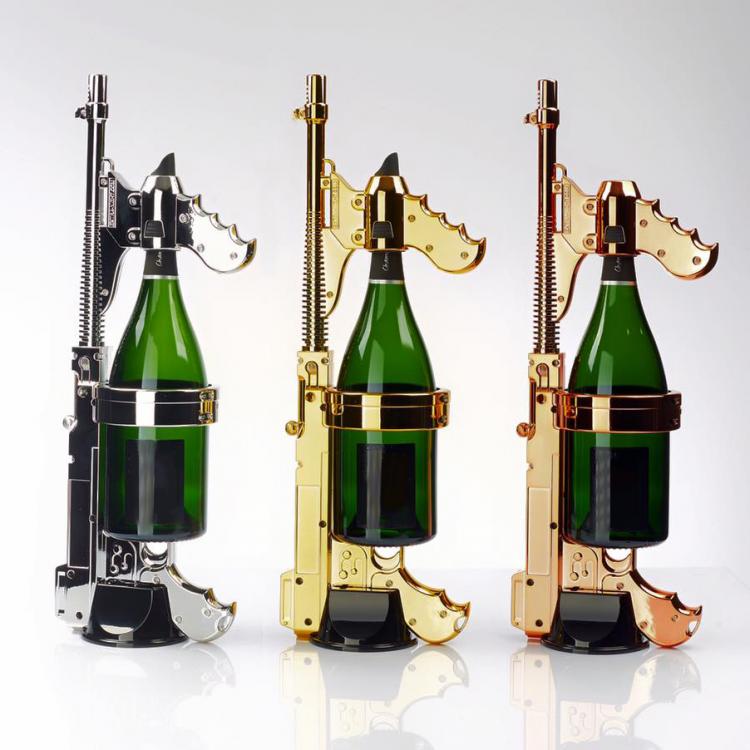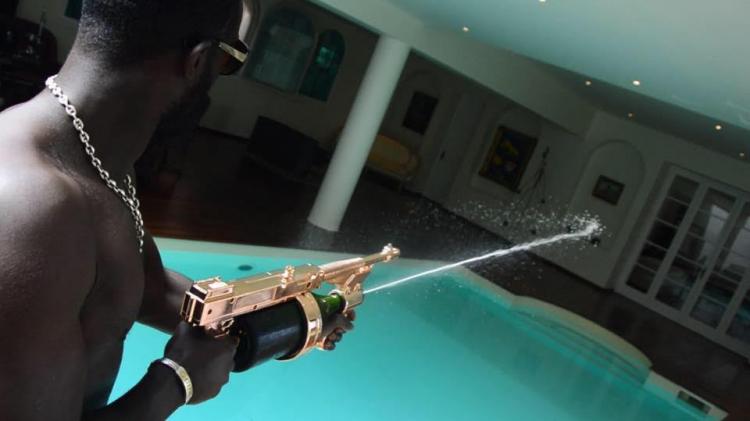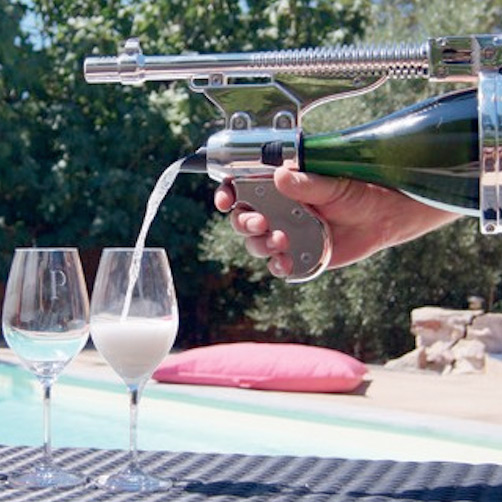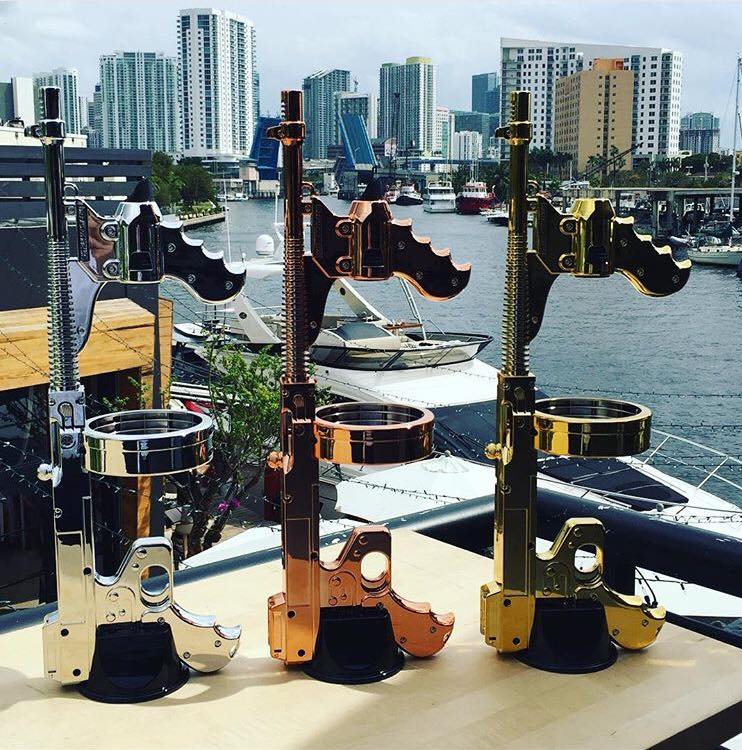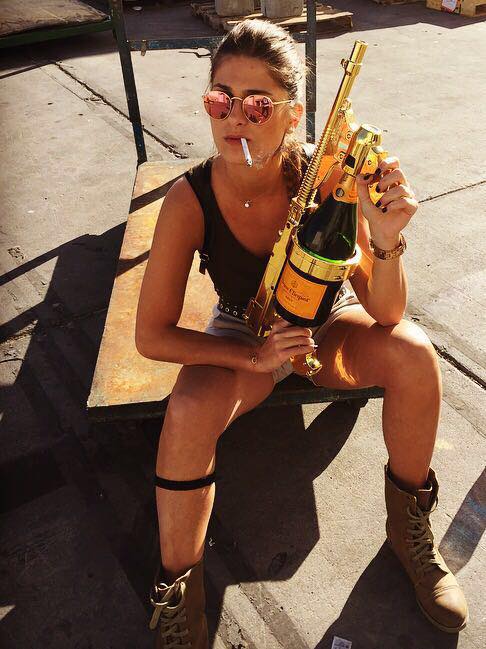 Subscribe To Our YouTube Channel