Towelkini Lets You Wear Your Towel To The Beach
By Ryan on 05/23/2019 10:16 AM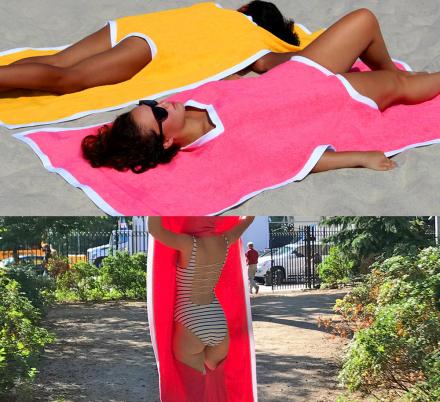 If you're looking to head to the beach, but looking to carry nothing, yet still use a beach towel, you've come to the right place. The Towelkini is a unique and quite odd beach towel that you can wear like a dress... or bikini? It's essentially a regular towel with a hole in the middle for your head, and two holes below that for your legs.
Is there a real need for the Towelkini? I would say probably not, since it essentially serves no real purpose or function. But is it a unique way to display your weirdness to the world? Sure. If you'd like to lie half on sand, and half on a towel while at the beach, the Towelkini might be for you.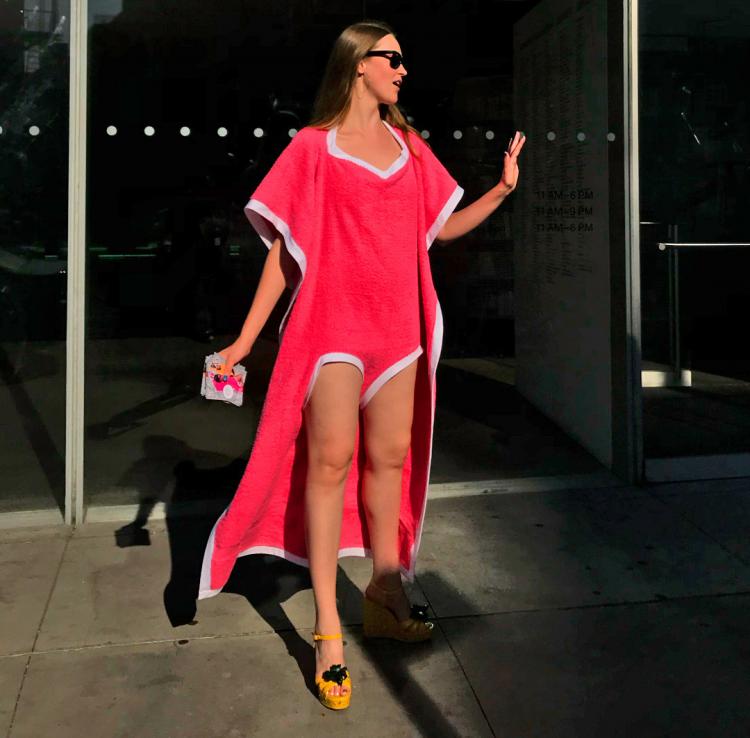 Credit: https://www.instagram.com/aria...
The Towelkini is designed by Aria Mcmanus, a conceptual designer based out of New York City. Aria has designed other weird products including ashtray picture frames, a stick of butter candle, a power drill makeup applying tool, and more... Though most of her creations are mostly art projects, rather than actual products for sale.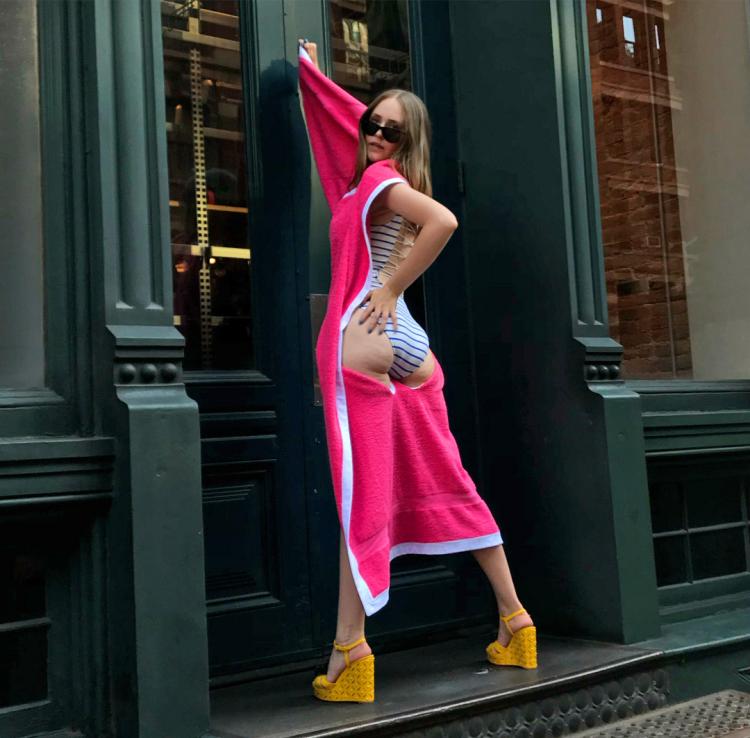 Credit: https://www.instagram.com/aria...
On the tag of the Towelkini reads:
"Melding the two essentials for all things beach, no need to carry a cumbersome towel and an easy to lose swimsuit -- here they come as one, materialized as ideal. Keep the baes at bay, have all your haters thrown in the towel when they lay eyes on you in this. Put the OW in towel, make them wish they were the sun of your beach. Follow suit, make this the one piece you get laid on the beach in."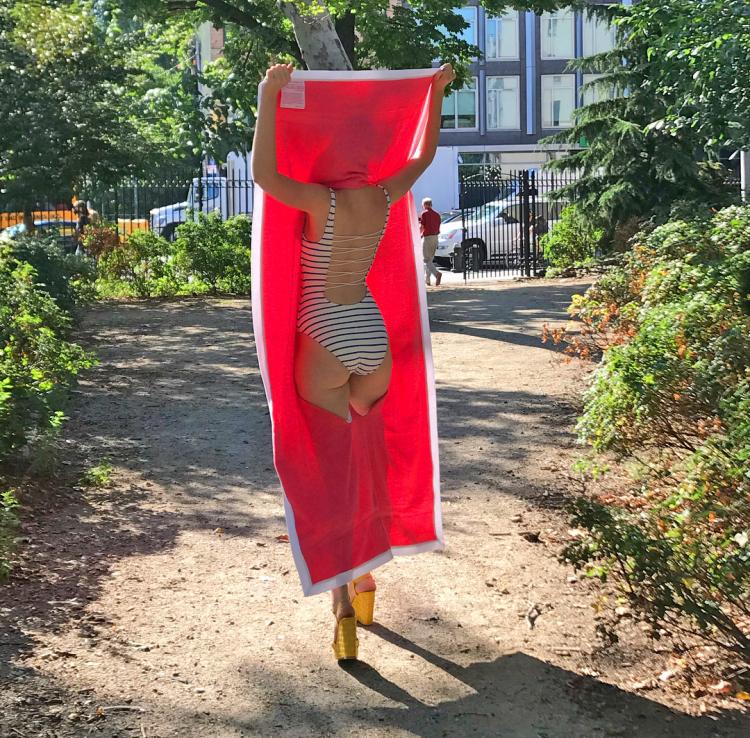 Credit: https://www.instagram.com/aria...
A perfect way to get a farmers tan while tanning at the beach, the Towelkini is made from the finest grade of terry cloth, comes in hot pink or yellow colors to choose from, lets you display your bare or suited back when wearing it, and it measures 70 inches long x 34 inches wide.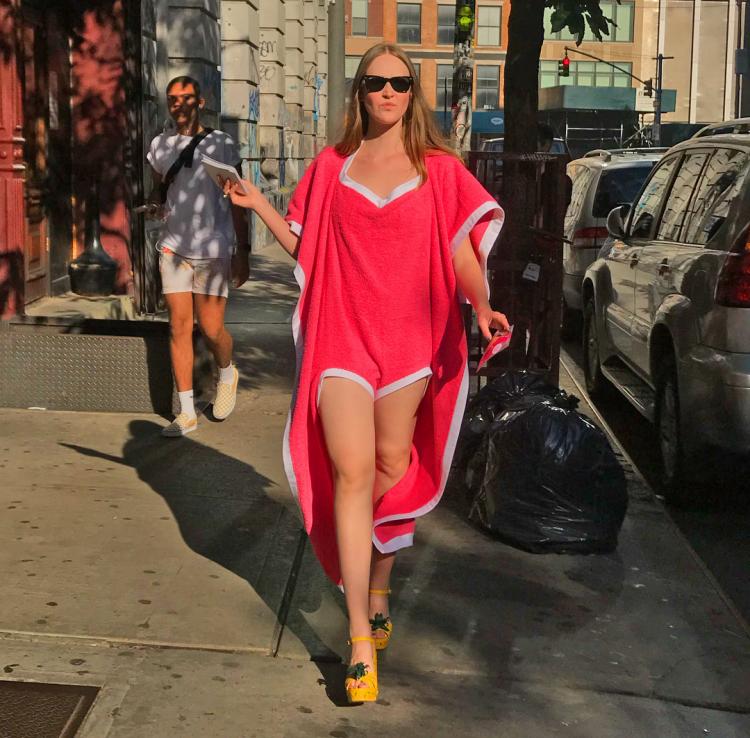 Credit: https://www.instagram.com/aria...
What seems to be more useful to you, the Towelkini, or the TaTa Towel?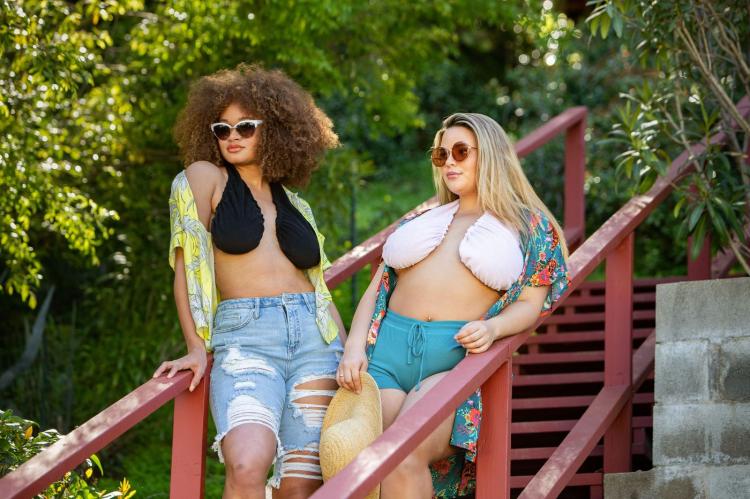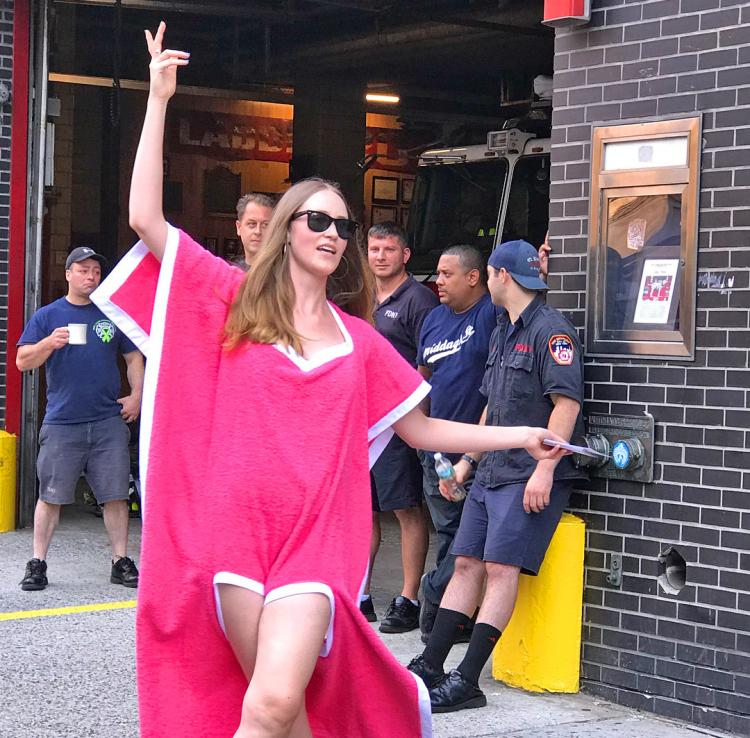 Credit: https://www.instagram.com/aria...