This WaterBob Lets You Store 100 Gallons of Emergency Drinking Water In Your Bathtub
By Ryan on 12/13/2022 3:28 PM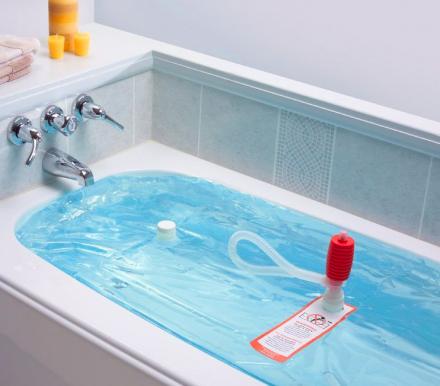 In an emergency situation, one of the most important things that you will need is fresh drinking water. Whether it's during a hurricane, storm, earthquake, flood or the zombie apocalypse, you need to be prepared. The WaterBOB Emergency Drinking Water Storage system is an extra large water container that sits right in your bathtub and can hold up to 100 gallons of fresh drinking water.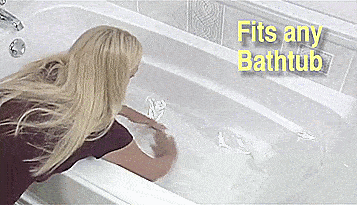 This WaterBob, as so it's called, is made to be the same shape as your bathtub so it'll fit perfectly in most tubs, and it'll keep water fresh for up to 12 weeks.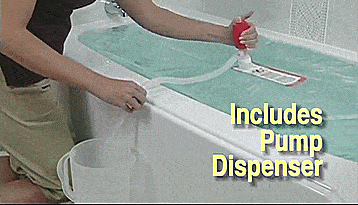 It's great to have in your house in case of an emergency, so you can simply fill it up right in your bathtub and have fresh drinking water for weeks until you get rescued, your water gets turned back on, or the zombies die off.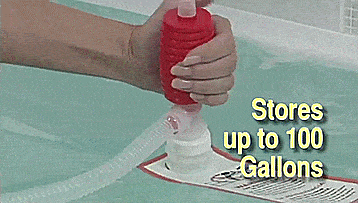 To use it, just attach the WaterBob to your faucet, fill it up in your bathtub, and within just a few minutes it'll be filled up. It comes with a pump to easily dispense the water into a jug, cup, or container you set on the floor next to your bathtub.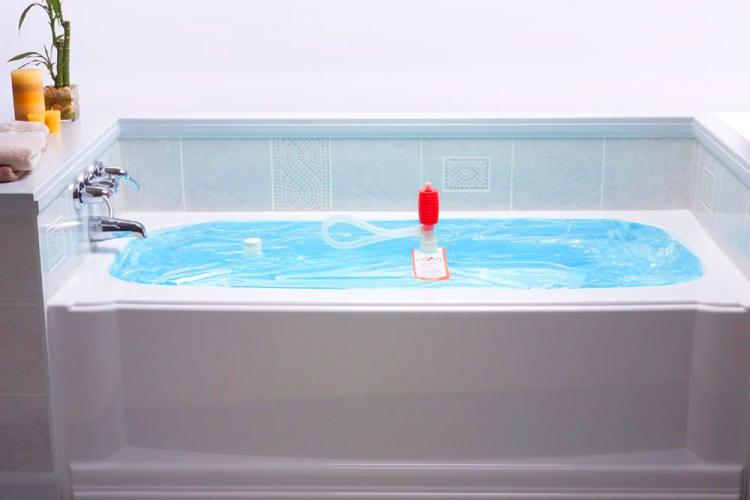 The WaterBob bladder beats heading to the store for bottled water only to find out that the shelves are empty, or having to fend off chaotic shoppers during an emergency. You have not only wasted your time, but you still have no water.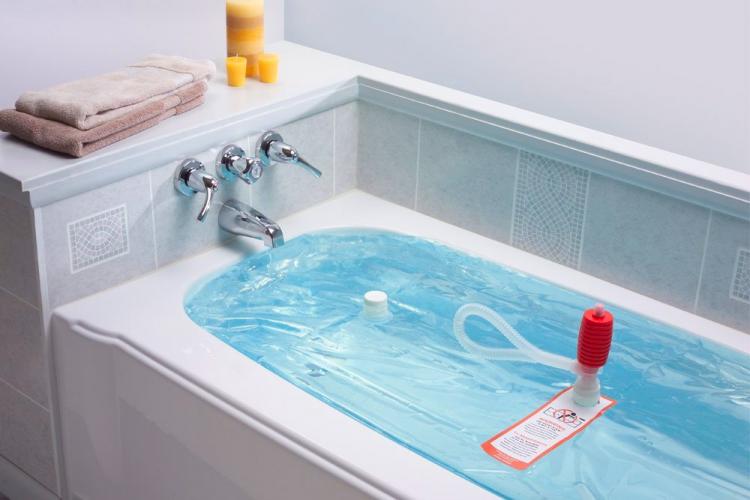 Well, WaterBOB makes it easy. No running to store after store. This emergency bathtub water storage container will give you peace of mind and keep you prepared and honestly, what more can you ask for? The WaterBob is disposable, as it's a one-time-use container, holds up to 100 gallons of fresh drinking water right your bathtub, and it'll keep your water fresh for up to 12 weeks! The bathtub emergency water holder attaches to your bathtub faucet for easy filling in just 30 minutes! To begin the flow of water, place a container below the water line, replace the white cap with the pump, and begin pump the red handle several times until water starts flowing through the tube. To stop the flow of water, just loosen the vent cap on the top of the pump. Then all of the remaining water within the hose will flow out and into your container. You can then unscrew the pump and replace it with the white cap once again. The unique bathtub emergency water holder easily dispenses the water using an included pump, and is perfect for prepping for emergencies (or perhaps even the end of the world)! The WaterBob fresh water bathtub bladder is made from FDA approved food grade materials, and is BPA-Free so it's totally safe to use. You can snag one of these 100 gallon bathtub fresh water holders from Amazon for around $35 bucks!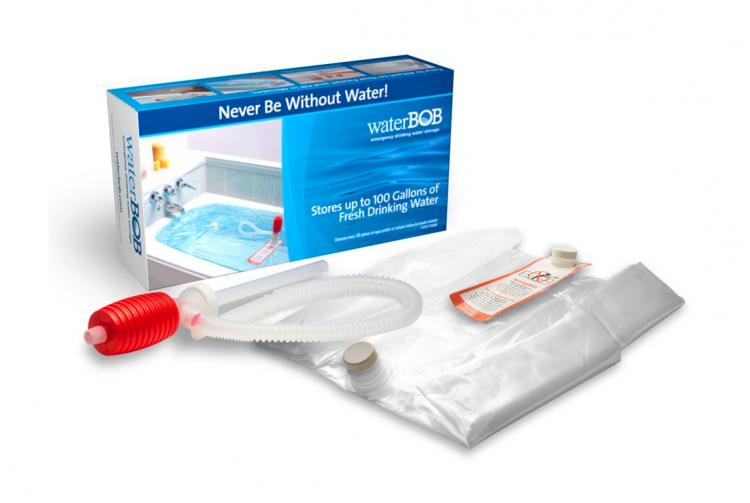 Check out the WaterBob emergency bathtub fresh water holder in action via the video below.
Subscribe To Our YouTube Channel