These Chemistry Crayon Labels Help Kids Learn Periodic Table of Elements While Drawing
By Ryan on 06/12/2019 9:10 AM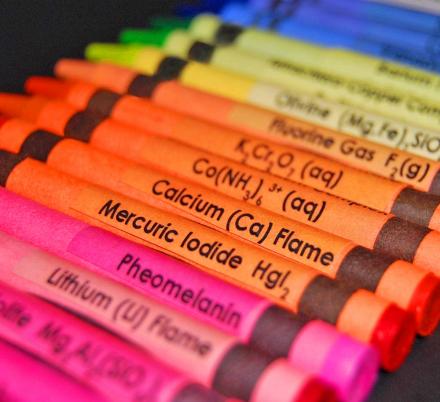 For science loving kids, anything that can help them learn more and more is always a good idea. So if they haven't got a celestial globe lamp, or a USB digital microscope yet, you might want to get on that! If your kids are still a bit young, yet are still an aspiring scientist at heart, these amazing chemistry crayon labels are perfect to help your child learn all of the elements on the periodic table.

Note: These are crayon labels only, you'll receive no crayons with your purchase.
One thing to note is that these are not actual crayons that you get with this purchase, it's a set of labels that you can attach to your child's existing crayons. Just stick each label to the corresponding color in your kids crayon box.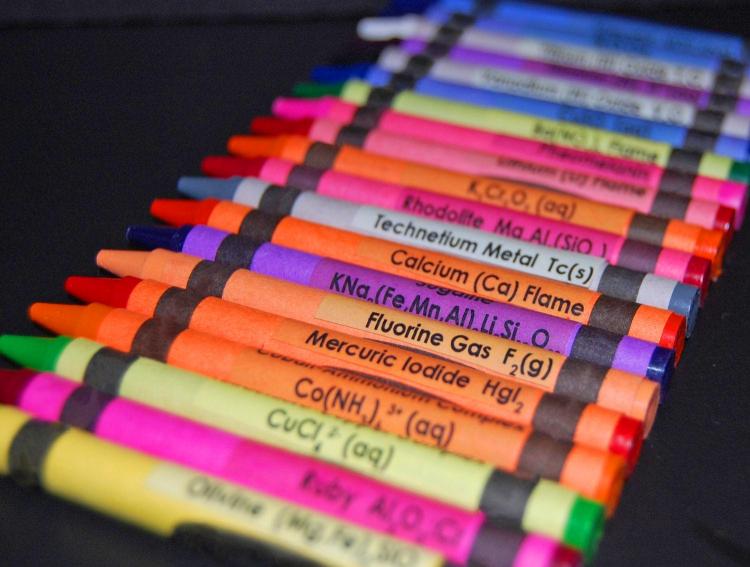 Once attached to the crayons, your child will slowly learn to ask for or grab the Sodium (flame), nickel, or copper colors instead of, yellow, green, blue, etc. The name of the element(s) on each crayon are the chemicals that will make the actual color of the crayon.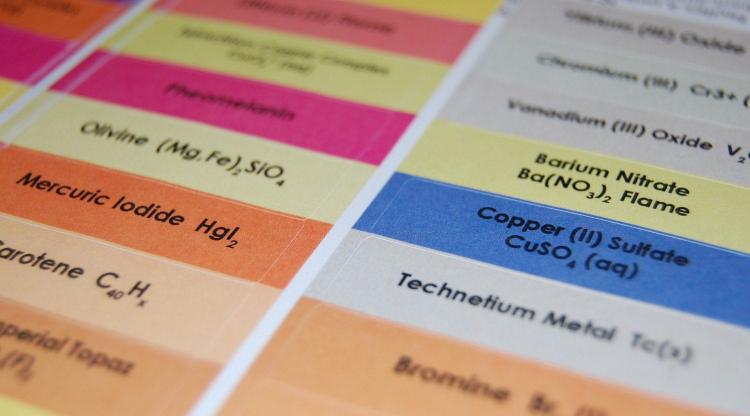 As their description says: "instead of thinking "I want green" they will think "I want Barium Nitrate Ba(NO3)2 Flame" and then when they take chemistry in high school and their teacher sets some gas on fire and it makes a green color and they ask the class what chemical it was your student will know it was Barium! Genius!".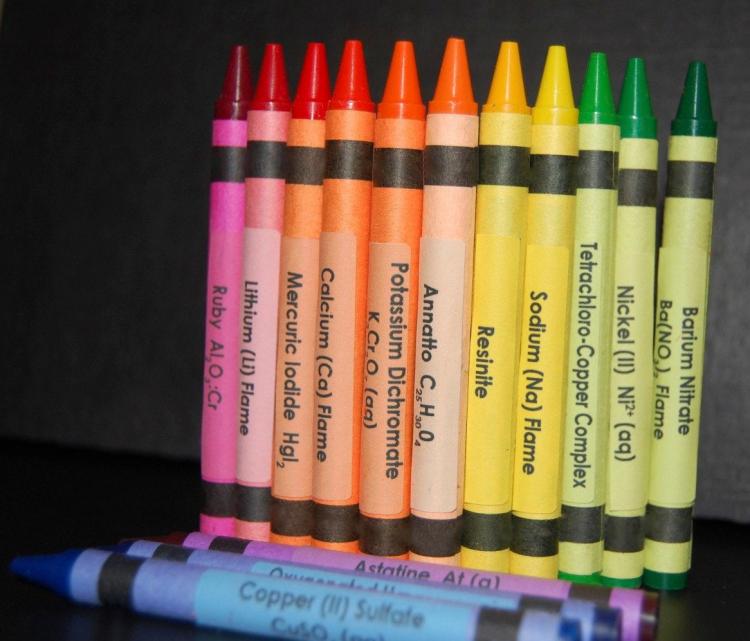 The chemistry elements crayon labels come in packs of 16, 24, 48, 64, or 120 crayon labels, and each label has adhesives on the back that you can wrap around and cover the existing crayon color name. Lets just hope your child never peels it off to discover they've been lied to all their life! ;)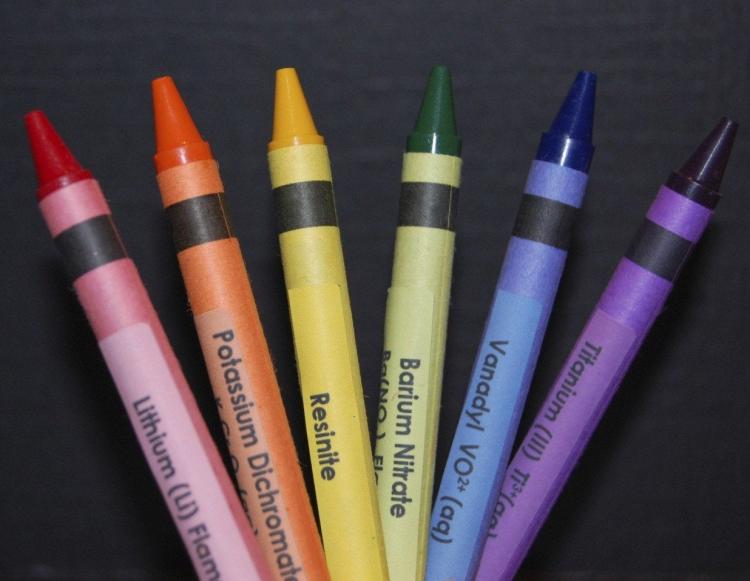 The chemistry crayon labels also work to attach to colored pencils instead of crayons. So no matter what colored drawing utensils your child use, they'll be able to learn awesome science with these cool labels.