This Neptune Wrap-Around Refrigerator Pantry Is The Ultimate Kitchen Storage Solution
By Ryan on 09/29/2021 3:20 PM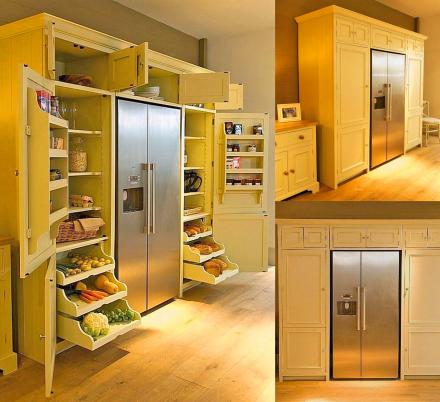 If you happen to be remodeling your kitchen and are looking for a unique and beautiful way to provide extra storage around your refrigerator, this new Grand Larder Unit by Neptune is something you may want to look into. It's a modular aesthetic addition that you can wrap around your refrigerator to add a ton of storage to store your foods, spices, kitchen appliances, and more. It features built-in racks, drawers, and tons of unique storage that's perfect for use as a pantry.
The pieces to the Neptune Grand Larder Unit are fully modular so you can connect whatever pieces you'd like or just purchase individual cabinets if that's all you need. To start there's a piece called the Chichester Fridge/Freezer which is basically an extra storage area for your frozen goods where you can store meats, fish, ice cream, etc. From there you can get a second column on the other side of your refrigerator for storing dry goods and connect the two of them over your fridge using a bridge link that contains even more storage.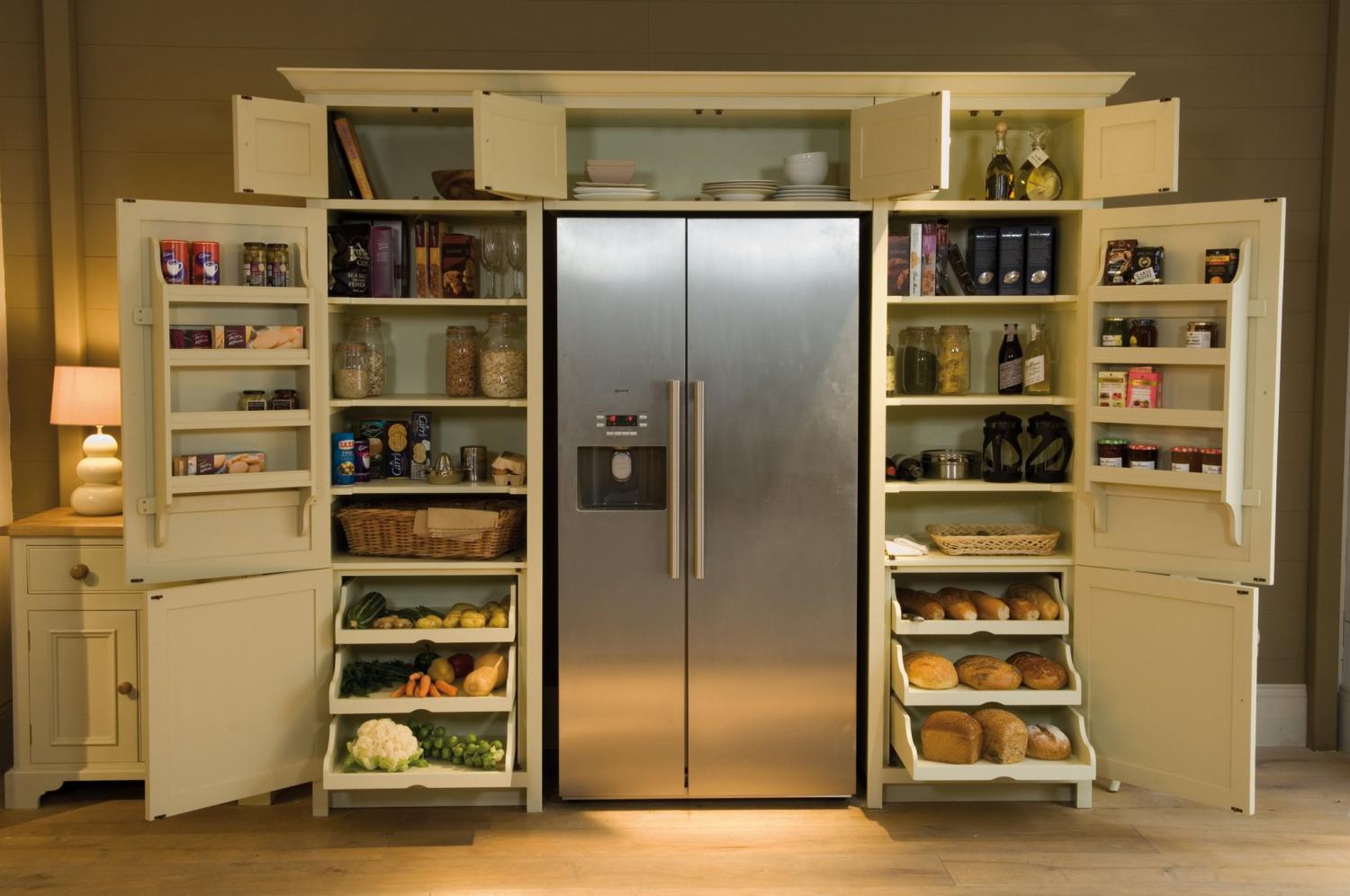 The Neptune Grand Larder Unit is a simple yet elegant solution for kitchen storage, and is a great alternative to wall-mounted cabinets. The great thing about Larder Units by Neptune is that they're simple to put together and are able to be installed by essentially anyone, not necessarily by someone who requires cabinet expertise. You can find more info on all of the modular wra-around refrigerator pantry pieces at Neptune's website here.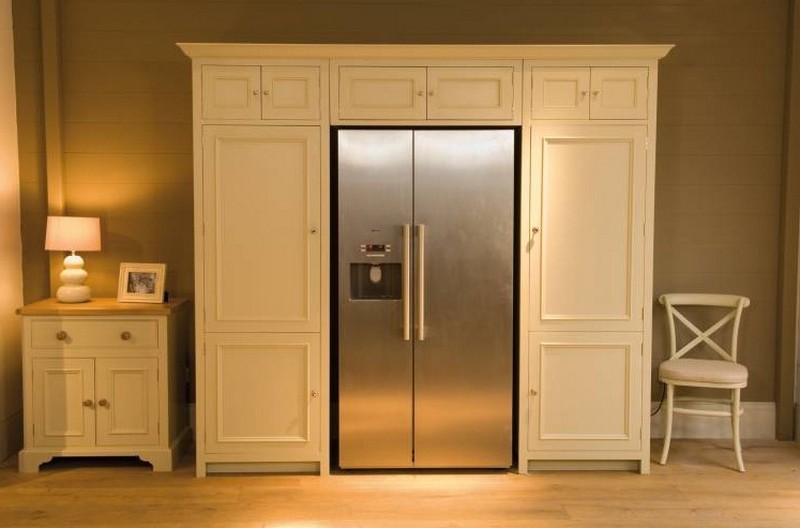 The Grand Larder Unit by Neptune is definitely a clever way to ensure you can quickly and easily find any item in your pantry.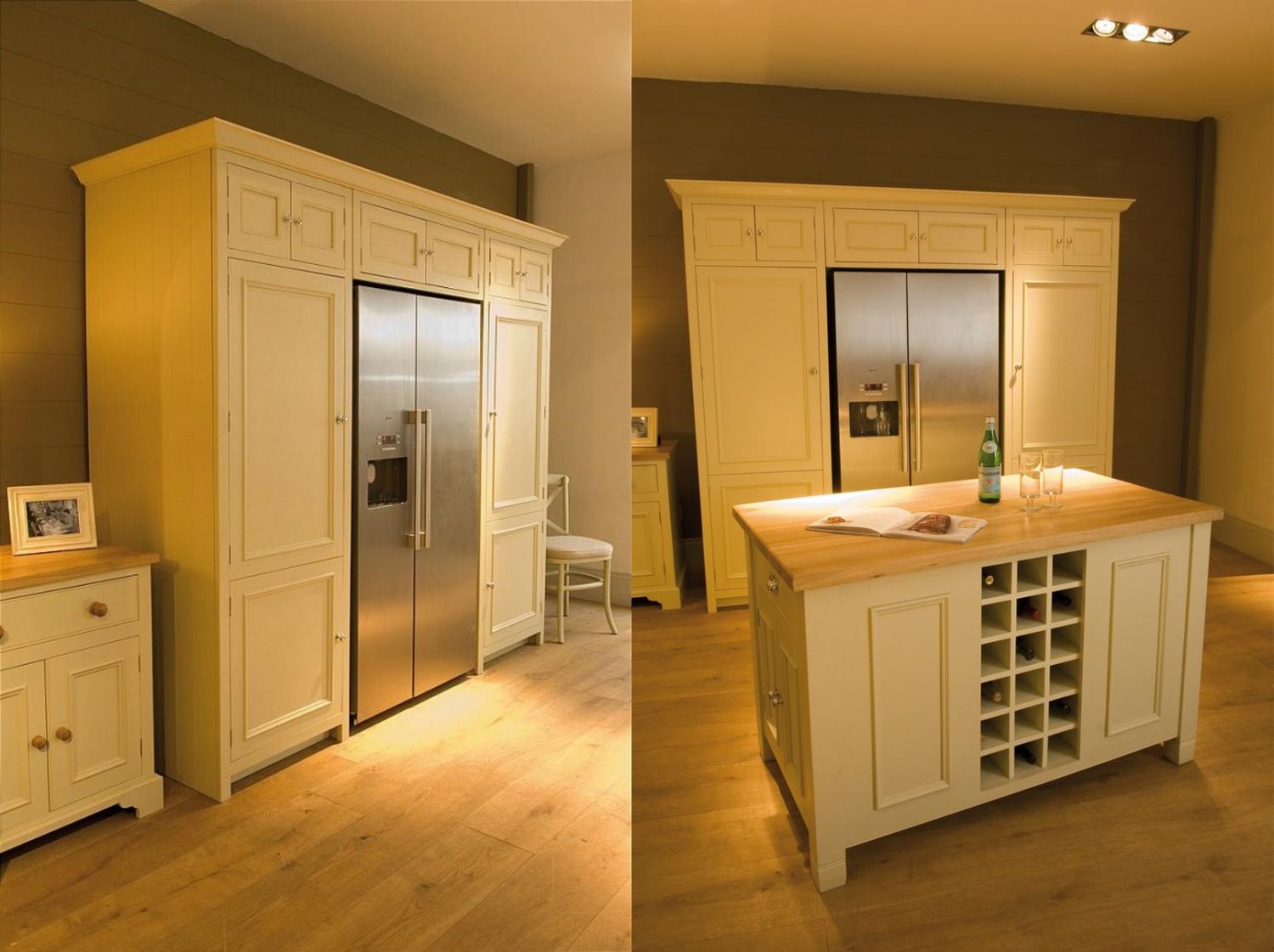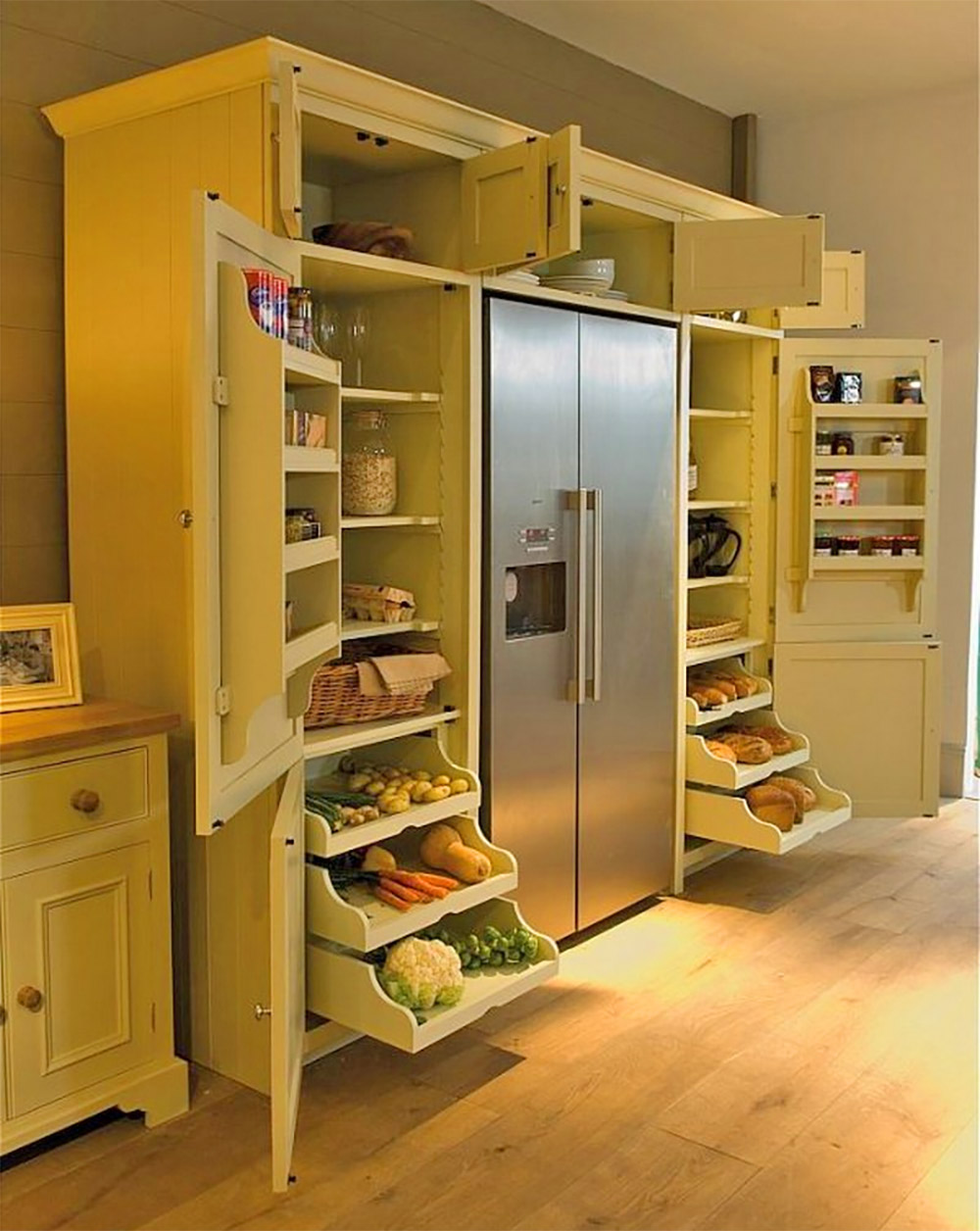 Neptune also offers a matching island that offers even more unique storage to your kitchen, and even has an integrated wine bottle holder rack.