Chair Cover Organizer and Tool Belt
By Ryan on 12/14/2015 5:33 AM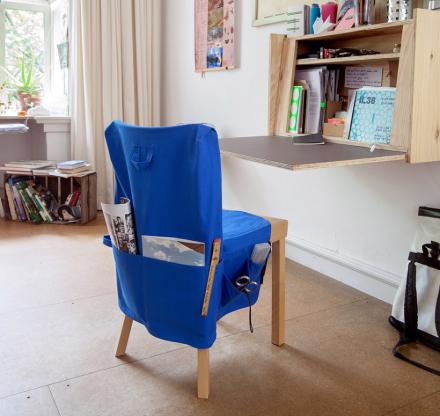 This chair cover is able to slip over most chair types and turns it into an organizer and tool belt where you can store anything, including scissors, utensils, paint brushes, newspapers & magazines, rulers, tools, an iPad or tablet, your phone etc... It also has a cushion on it so your wooden chair suddenly becomes a comfy chair with a cushion on it, plus a loop on the side of the chair cover is perfect for hanging your headphones on when not in use. Perfect for an artist looking to cover their chairs while they paint while also having an easily accessible area to store all of their tools, or just at home for organizing the office.
Aptly named the 'Chair Wear Big Baggy', the chair cover organizer was designed and created by Bernotat&Co, and is part of their 'Chair Wear' line where they create unique additions that slip over regular dinner chairs, like back cushions that also have a hoodie that slips over your head when your sitting in it.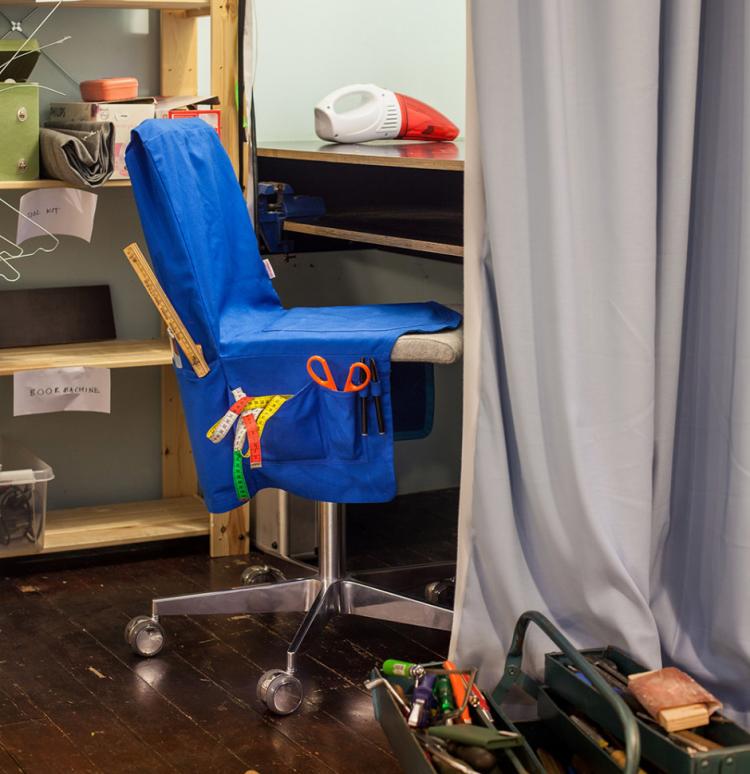 The Chair Wear Big Baggy is made from 100% cotton with a Polyurethane cushion, is blue in color, is sewn in Portugal out of strong and durable workwear canvas from Belgium, is able to fit onto almost any dinner chair, and measures 18.9 inches long x 17.7 inches wide.