The Cat Scratch Laptop Is A Toy Laptop For Cats
By Ryan on 08/13/2015 4:13 AM (Updated: 08/17/2017 5:11 PM)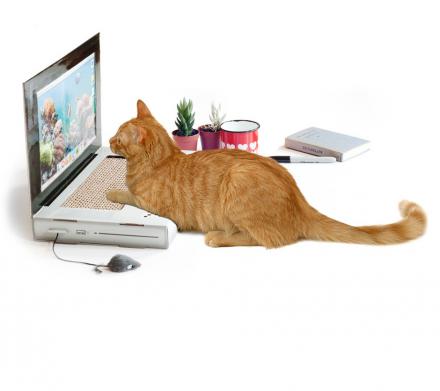 The Cat Scratch Laptop is a cardboard scratch toy for your cat that's shaped like a laptop so your cat can play on that while you work beside it. Instead of your cat laying on the laptop you're currently working on, your cat can now: lay on, get hair on, scratch up, and destroy it's own laptop while you get some work done.
The cat scratch laptop features a fluffy little mouse attached to the side of the laptop for your cat to play with, a keyboard made from scratch cardboard material, as well as a screen that allows you to slide in your own printed wallpaper so that you can have your cat looking at cat pictures, cat videos, browsing cat toys, or creeping on the neighbor cat via Catbook.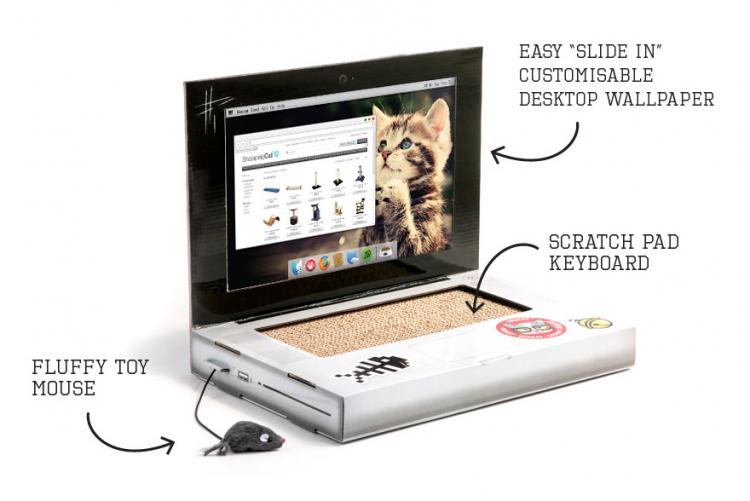 Toy laptop scratcher for cats also features funny and quirky graphics placed across the laptop including a scratched up screen after your cat got mad at the computer, graphics for all the ports and vents a normal laptop might have, an emblem on the back shaped like a cat in reference to Apple's logo on the back of their laptops, along with a plethora of gritty stickers you might find on your average hipster's laptop.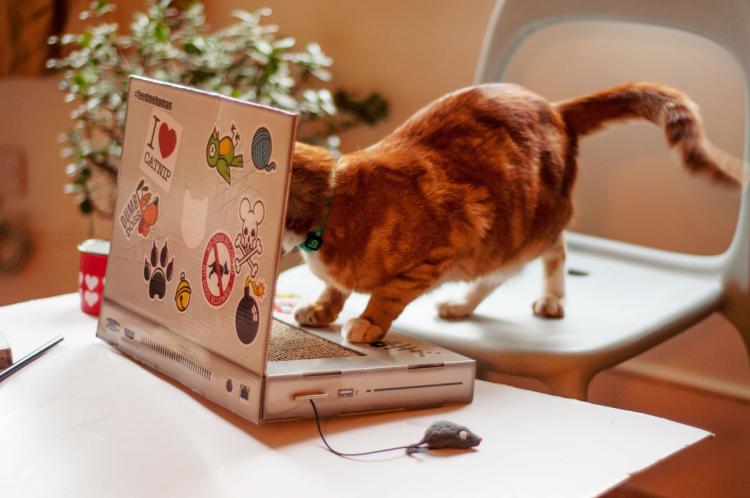 The cat scratch laptop is made from cardboard and comes unassembled - which you can easily fold together with no glue needed using the included instructions, and when fully assembled, the cat laptop measures 10.6 inches tall x 13 inches wide.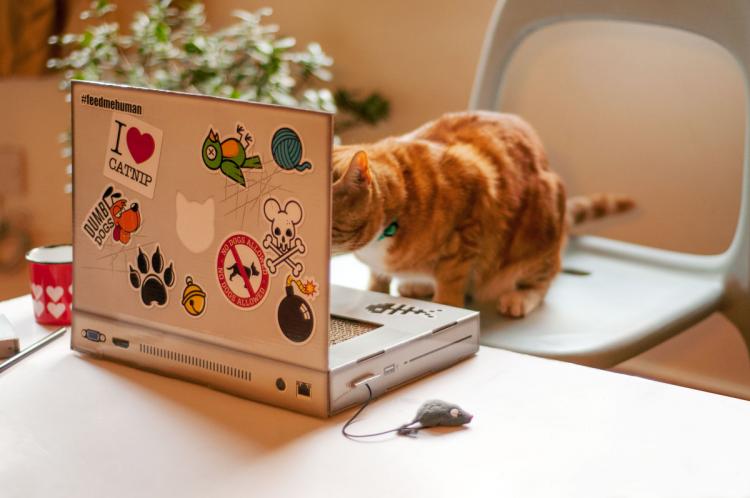 Check out the cat scratch laptop in action via the video below.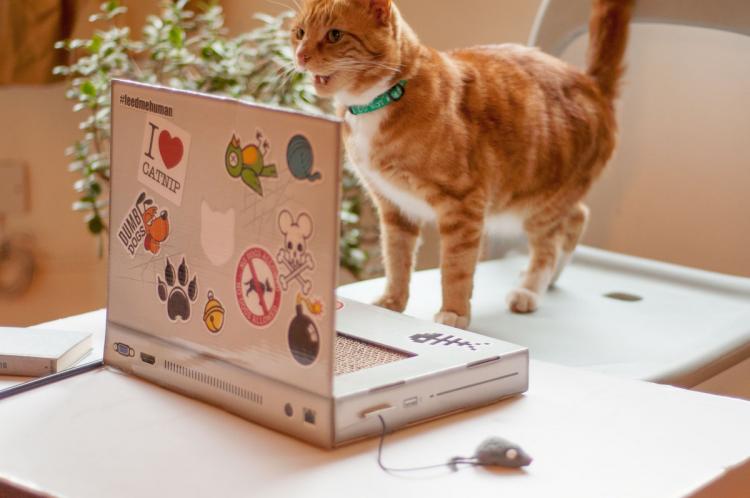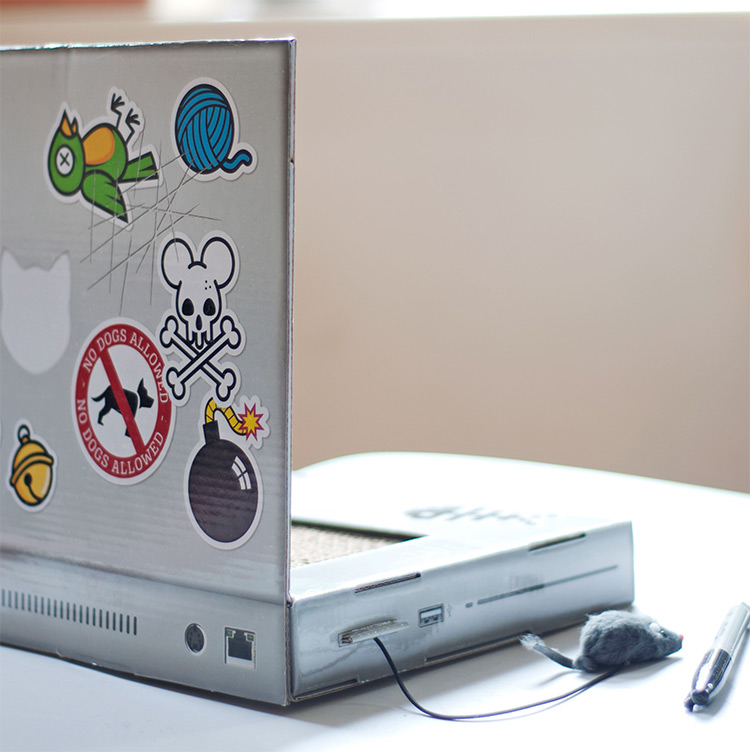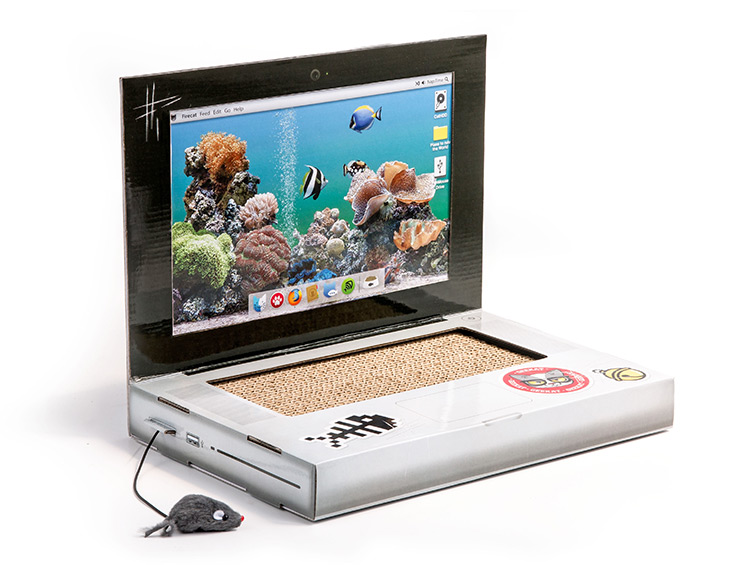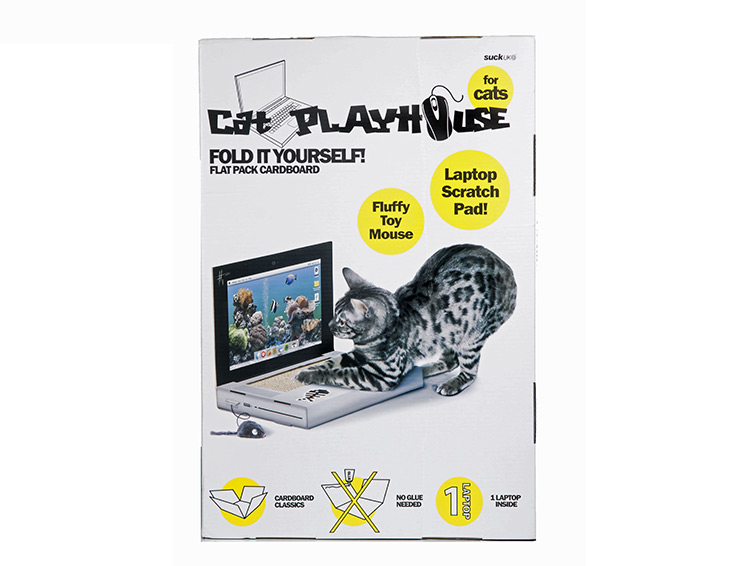 Subscribe To Our YouTube Channel