This Tiny Impossible Puzzle Uses Transparent Jigsaw Pieces To Make It Extra Hard
By Ryan on 11/23/2022 8:06 AM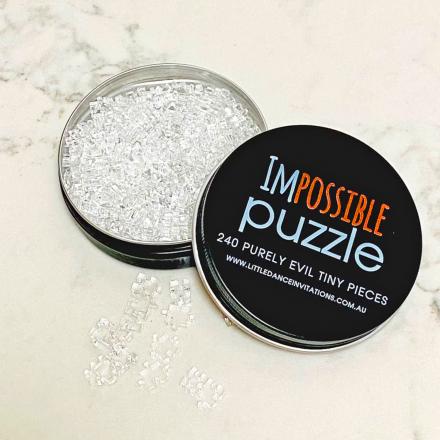 Puzzles can be a tremendous past-time activity. They're stimulating, fun, and enjoyable, but they can also be aggravating and frustrating, like this jigsaw puzzle made of 240 tiny transparent pieces. All you have to go with as you solve this mini puzzle is the shape of each piece.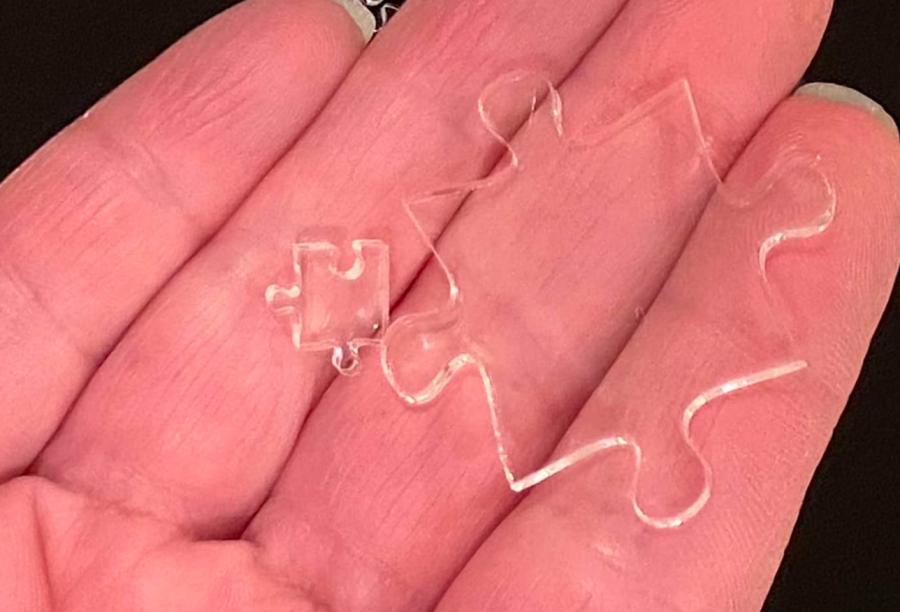 You don't have pictures or colors to guide you in assembling the whole thing. Imagine not even knowing if a piece is upside down or facing up. How extra-challenging could that be?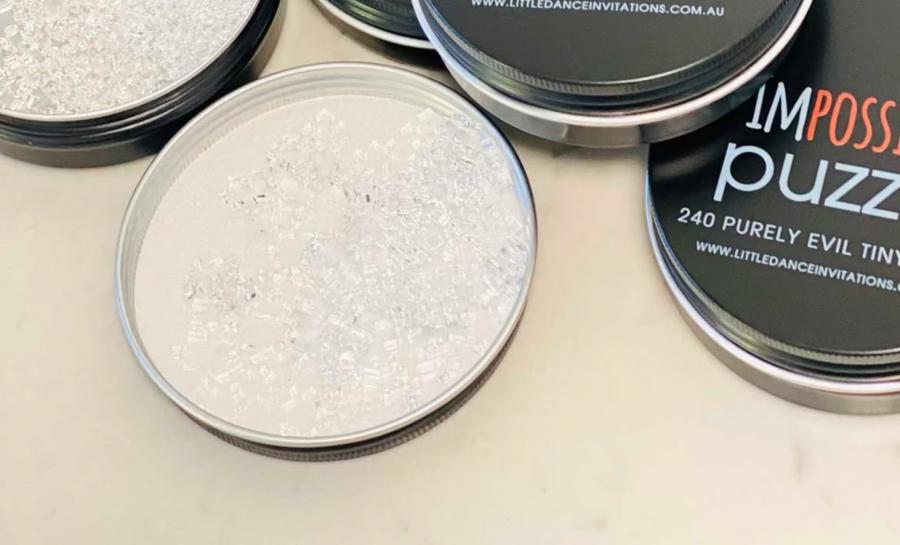 This puzzle is composed of 240 pieces made of durable plastic. Each individual piece is less than 2 cm, and unlike typical puzzle pieces, these ones are clear and transparent. You can choose between black, white, or clear pieces, but regardless of color, it will still be as challenging as it's supposed to be.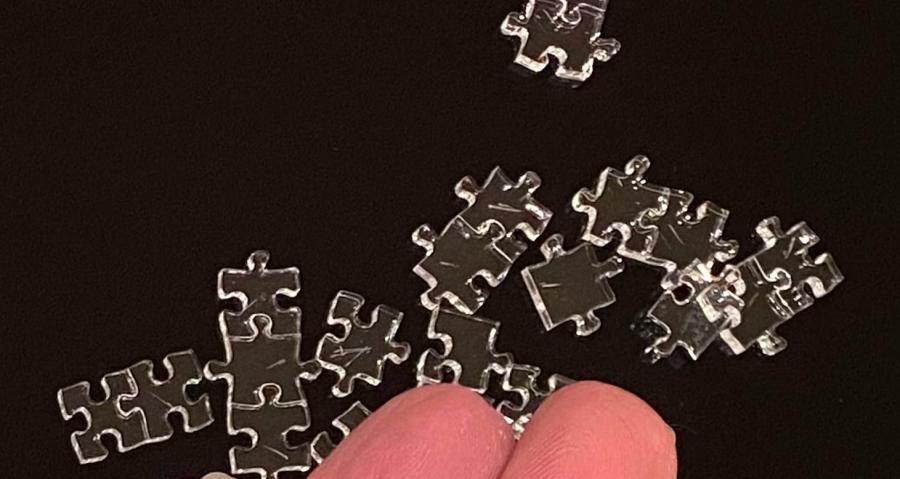 They're made to make anyone who dares to solve this puzzle go crazy! However, it's not advisable for the faint-hearted and those who hate mind-boggling challenges – don't say we didn't warn you.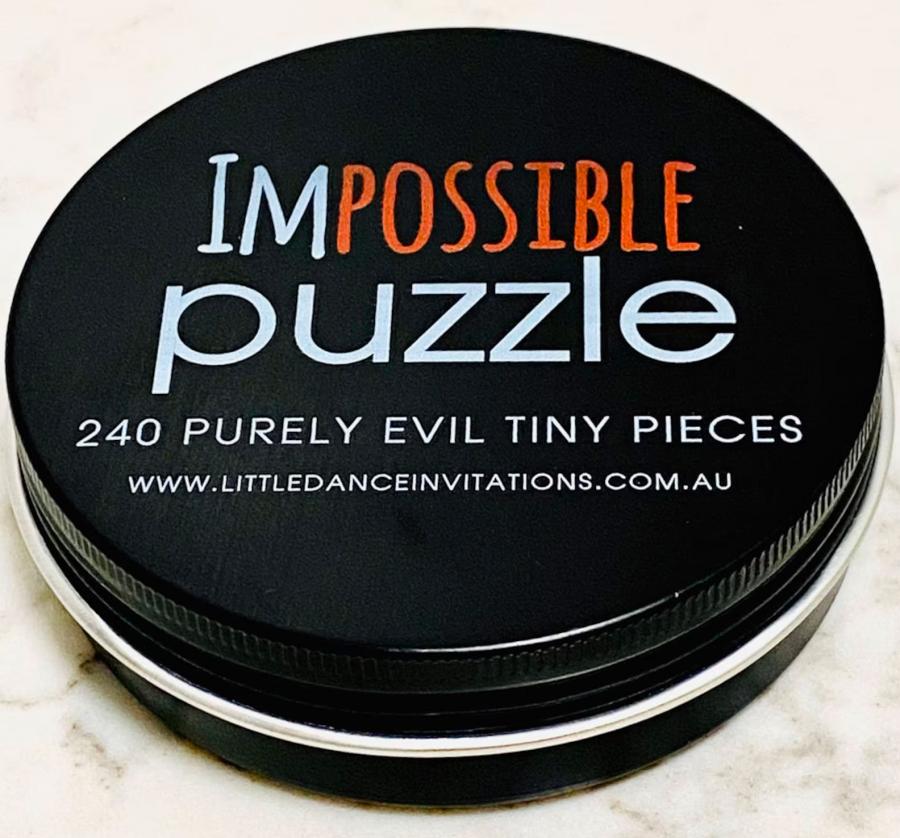 You'll have a 15 cm by 10 cm transparent cube after countless hours of laughing, crying, and craziness when you finally get to complete the puzzle. It may not look like much, but it'll definitely serve as a reminder of how resilient and patient you are if you ever decide to put it up on display.
There's also a few different sizes of the transparent jigsaw puzzle to choose from on their Etsy shop!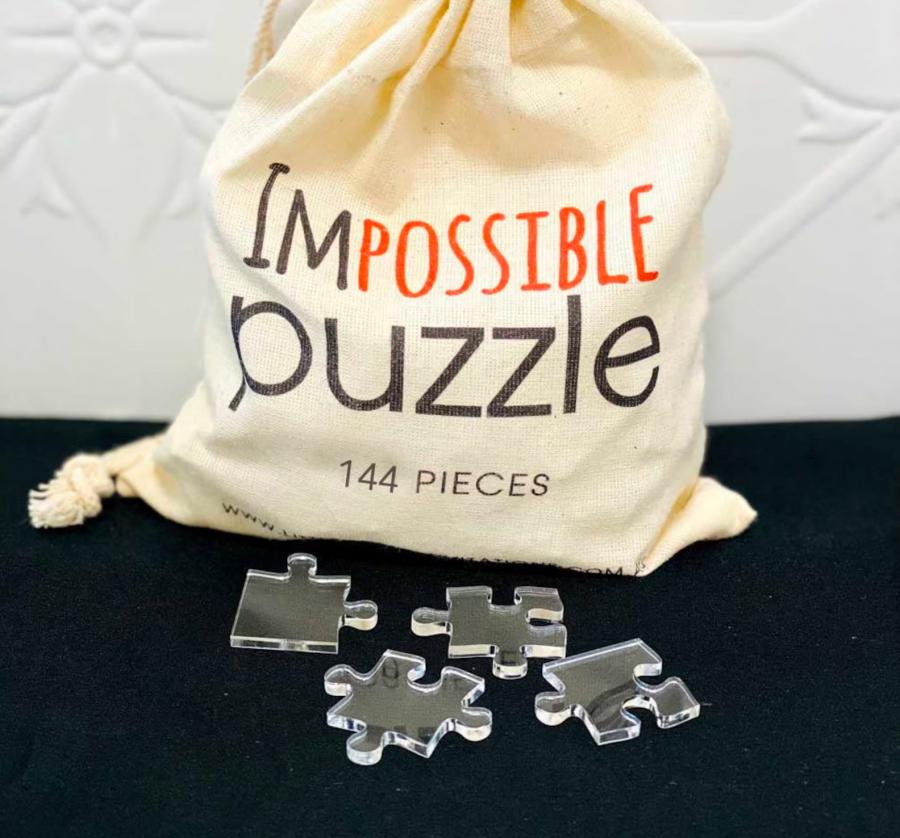 This jigsaw puzzle comes in a sleek round metal casing like the ones for pomade waxes. It's neatly designed with matte black paint and white and orange text. On the lid, it says, "Impossible Puzzle… 240 purely tiny evil pieces," and this pretty much explains what lies inside the container.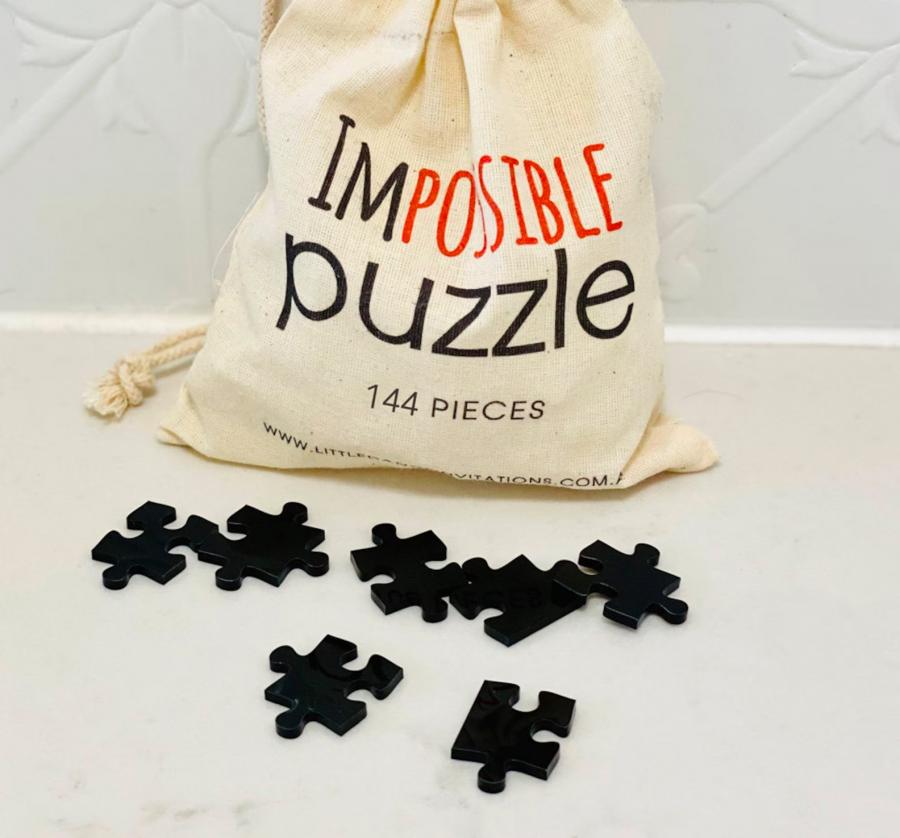 Playing with this puzzle may look unpleasant, but it can actually be the perfect activity to pass time. You can put the whole thing in your pocket and bring it to combat boredom in the most boring places.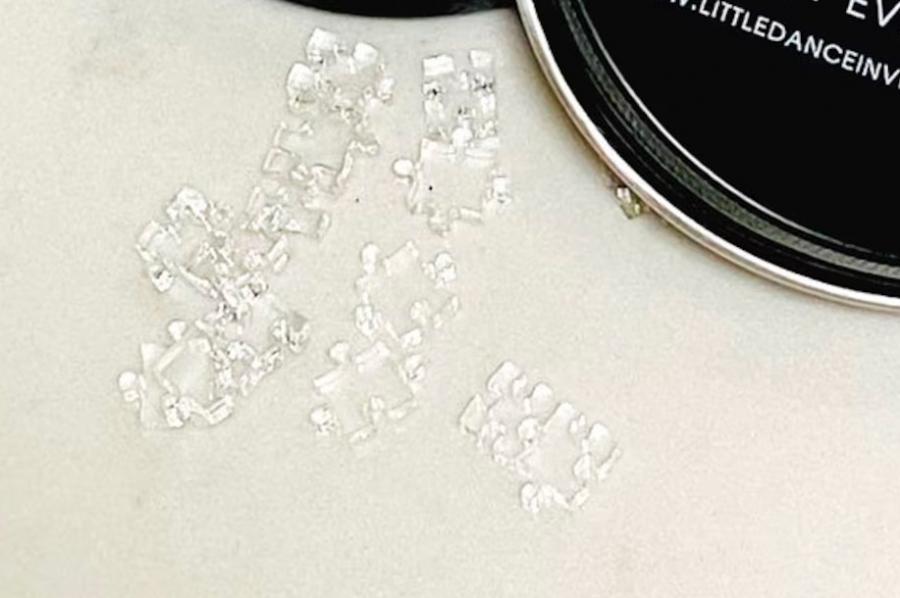 Even when it's designed to test your nerves, this puzzle is still a good way to train your mental toughness and intelligence. Solving this impossible puzzle also gives you ultimate bragging rights.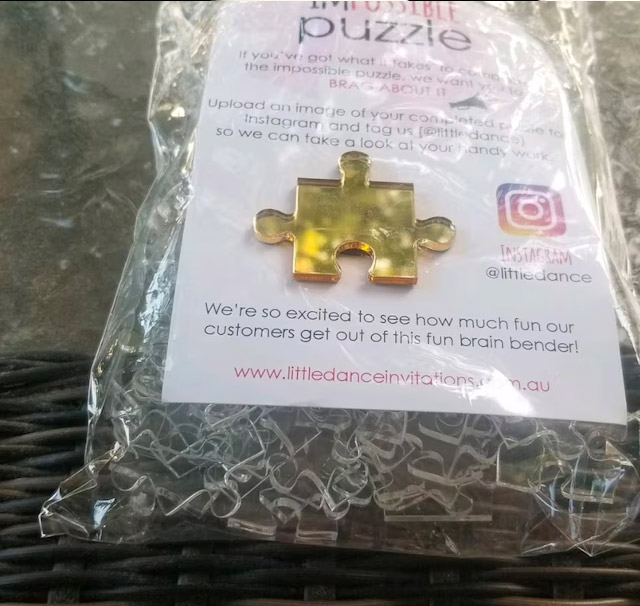 Keep in mind that it's not advisable to give this puzzle as a gift to small children. This is because the puzzle pieces are extremely small and are absolute choking hazards. But worry not because there are similar invisible puzzles that come in bigger sizes, perfect for the young ones.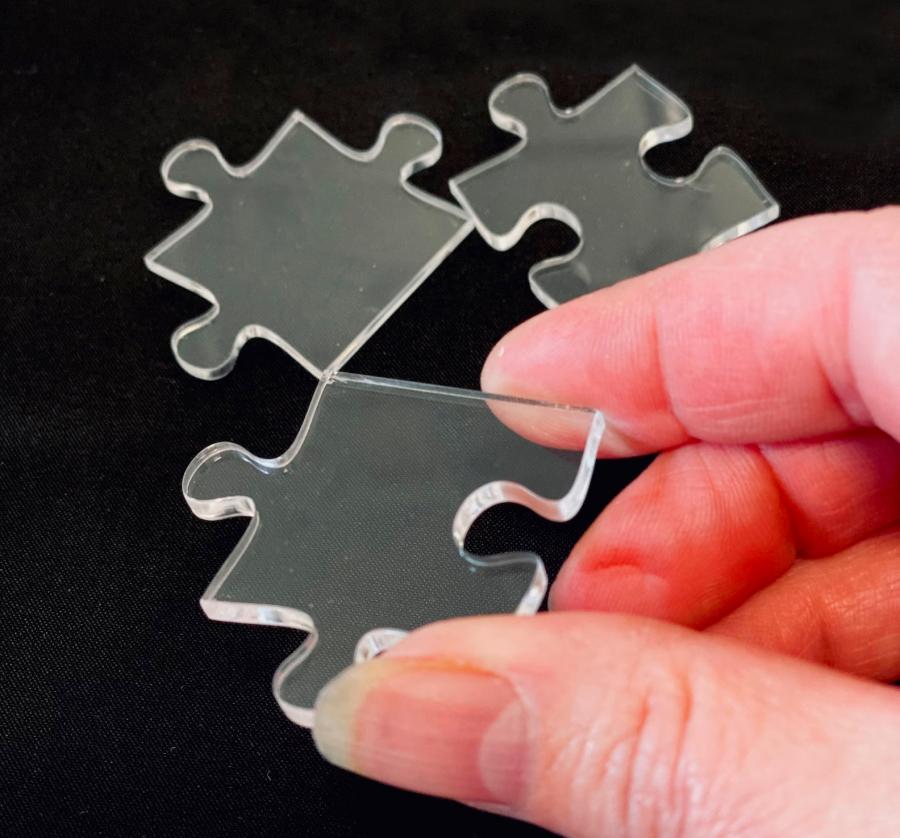 This devious puzzle can be the perfect gift for friends who love challenges. It's unique and cleverly designed — no wonder why it's making a buzz online. On top of all that, the product itself is also made with quality in mind. The pieces are made with acrylic, which is a pretty durable material.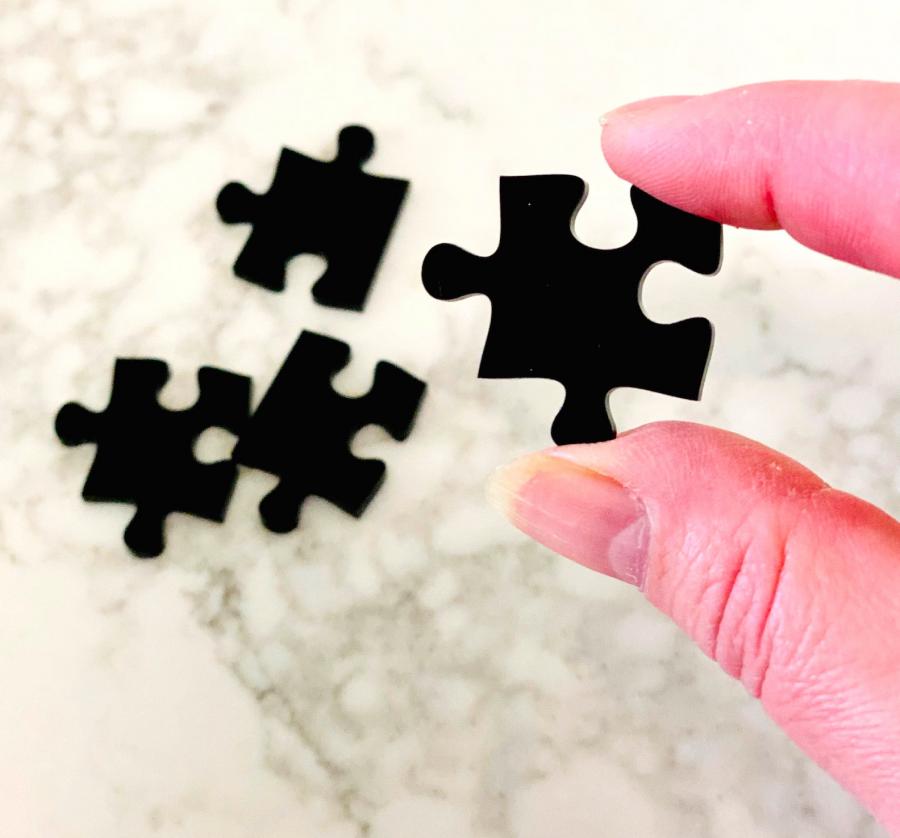 Just be careful not to misplace the pieces, as they're very easy to miss. Its tin packaging is also very neat and sturdy enough to keep the puzzle clean and safe when not in use, unlike cardboard.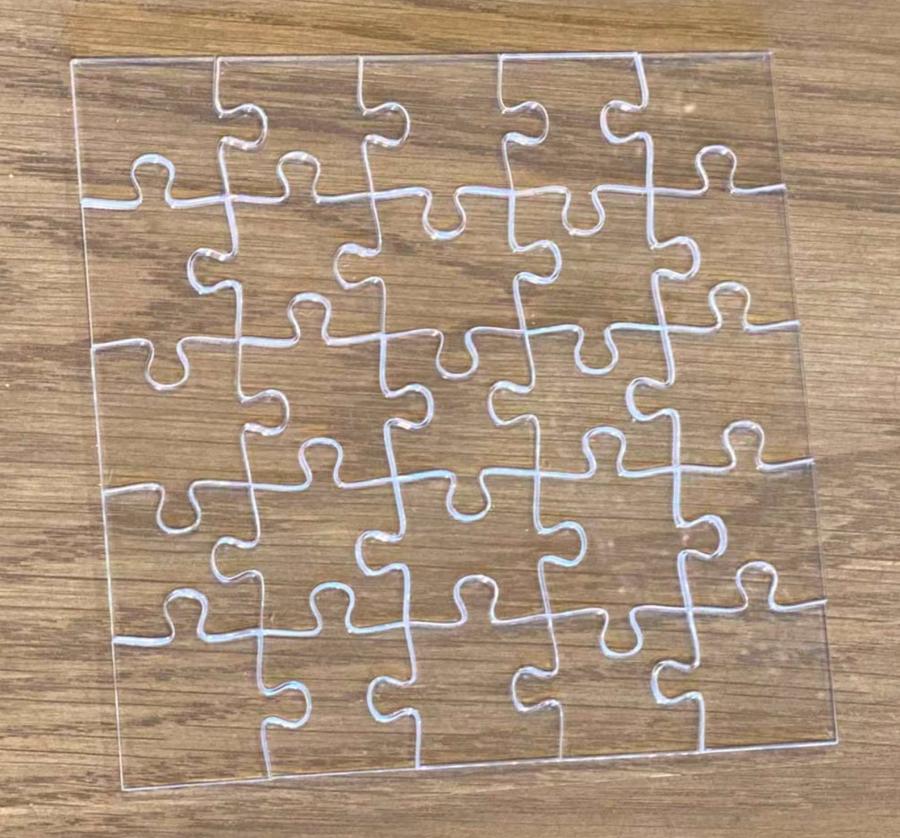 You can snag the tiny impossible transparent jigsaw puzzle from their Etsy shop for around $36 bucks!