This Giant CVS Receipt Costume Is Too Relatable For CVS Shoppers
By Ryan on 10/18/2022 3:33 PM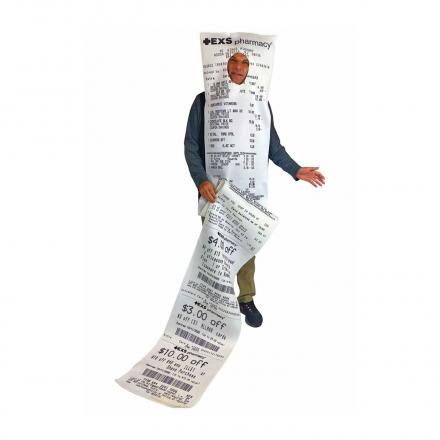 You may recall the giant CVS receipt scarf we featured a while back... Well Halloween's on its way, and it's finally time that we get to wear our scary costumes. But who said scary only meant blood and gore? Who said it couldn't be something as plain and dull as a white piece of paper? Perhaps a long pharmacy receipt with big old dollar signs on it. To some, this sounds like a pretty scary sight — something that would remind them of a very traumatizing experience.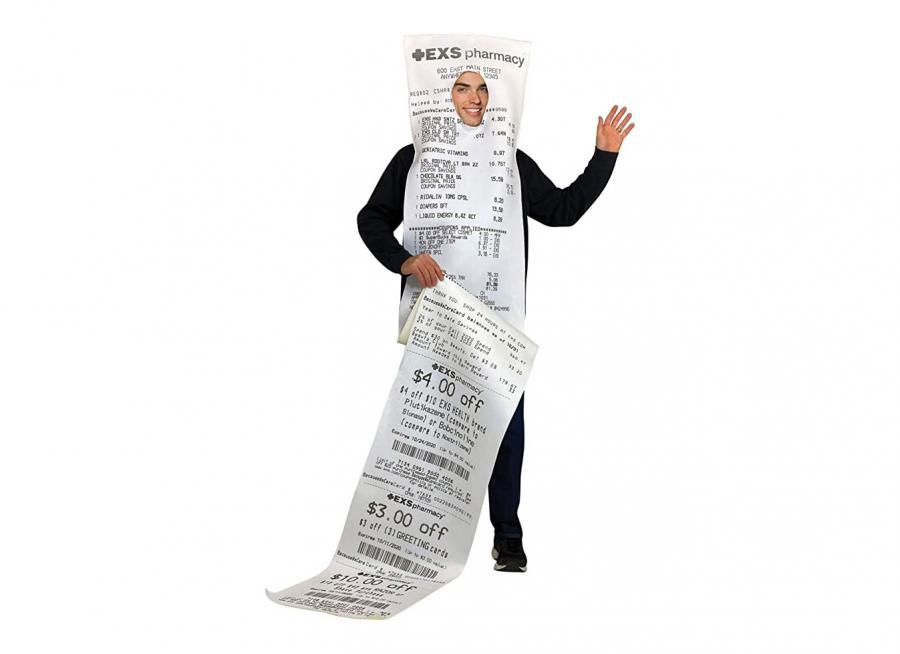 The idea behind this costume is relatable for most of us, as who hasn't walked into a CVS to buy a pack of gum, and walk out of the store with a 3 foot long receipt. Who knew a whole forest had to die as a result of your gum purchase?!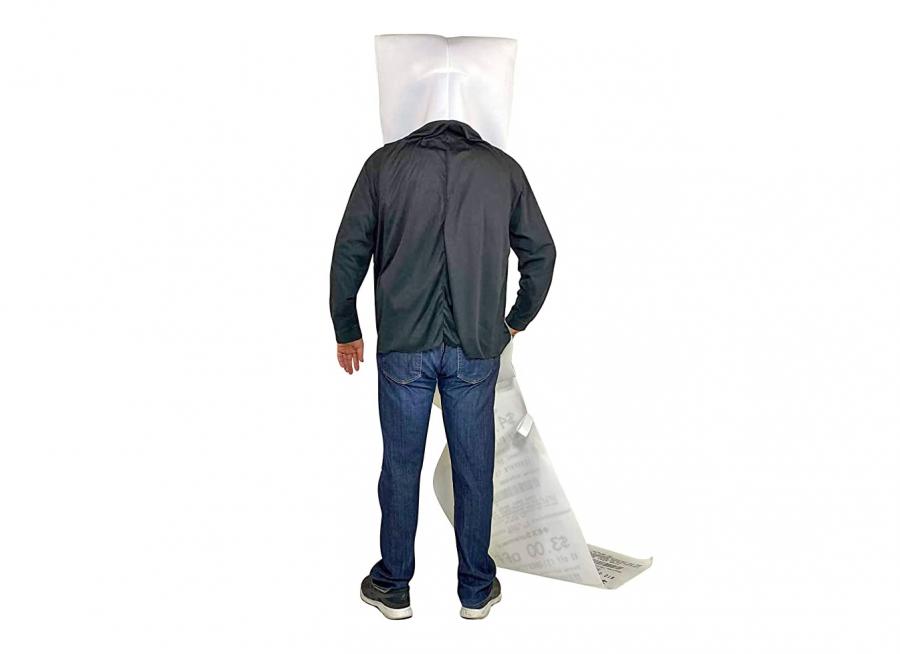 The CVS receipt costume is actually a tunic which makes it very easy to wear. It's not made with any paper material, just like how it's supposed to look. You can wear it in your own clothes or not. The "paper" component of the costume is worn over the head and flows in front of your body and down to the ground.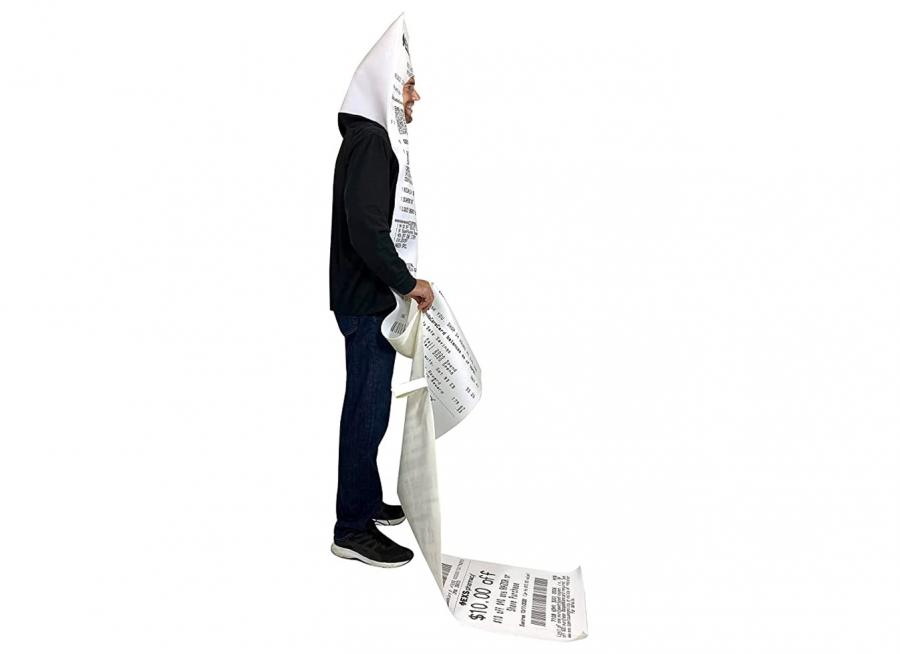 The color of the font is black on a white background, which makes the CVS costume design pop out in a crowd. You can pair the costume with black or dark pants together with black sneakers to really make it work. At night, you will definitely look like a large walking receipt – something that will totally give your friends a unique kind of scare.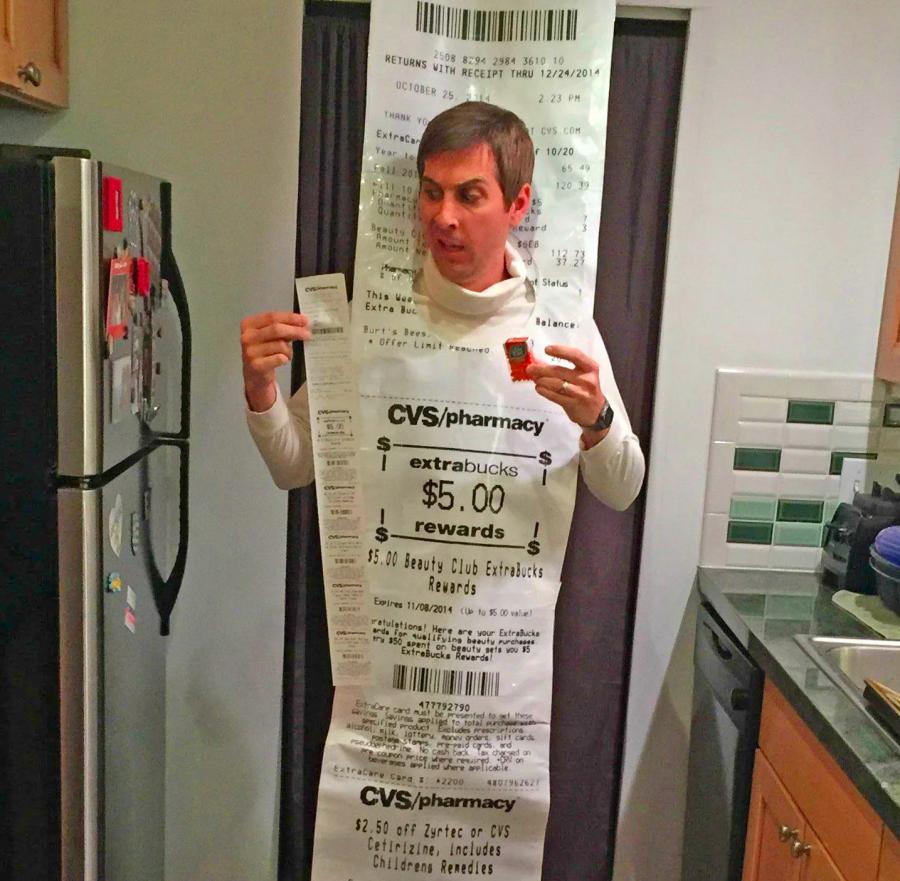 Source: Reddit/John Baker
This one's a one-size-fits-most for adults. The unique extra long receipt costume measures a massive 117 inches long, which means that it'll brush over the ground even with a 6-foot model, just like how it's intended to be.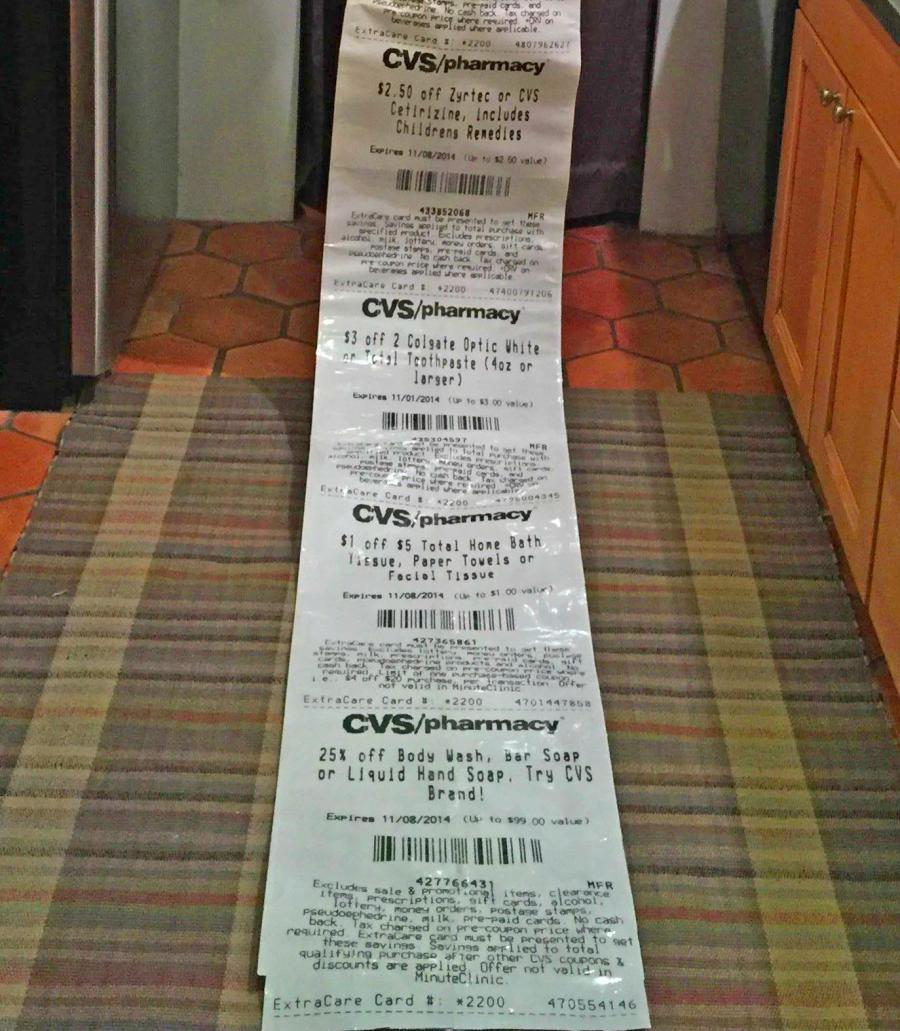 Source: Reddit/John Baker
You can wear this CVS receipt Halloween costume all day long without feeling any discomfort or itching, as it's made with 100 percent polyester. Like any polyester clothing, this one's also pretty light. You can also party all night without worrying about it wrinkling up.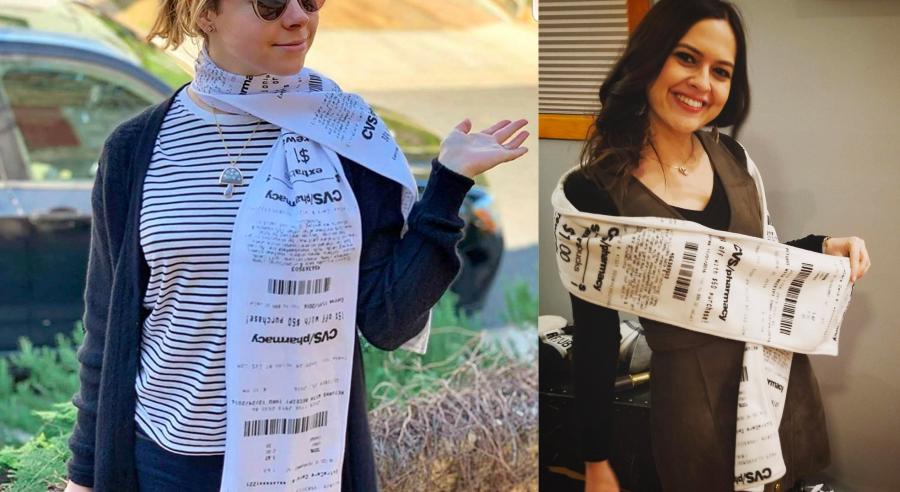 GET THE CVS RECEIPT SCARF HERE
On top of that, sweating won't be a problem. This is because the polyester that the CVS receipt costume is made from is very quick to dry, unlike other fabrics. Lastly, it's easy to clean. Just throw it in the washer after a messy late-night party, and you're good to go.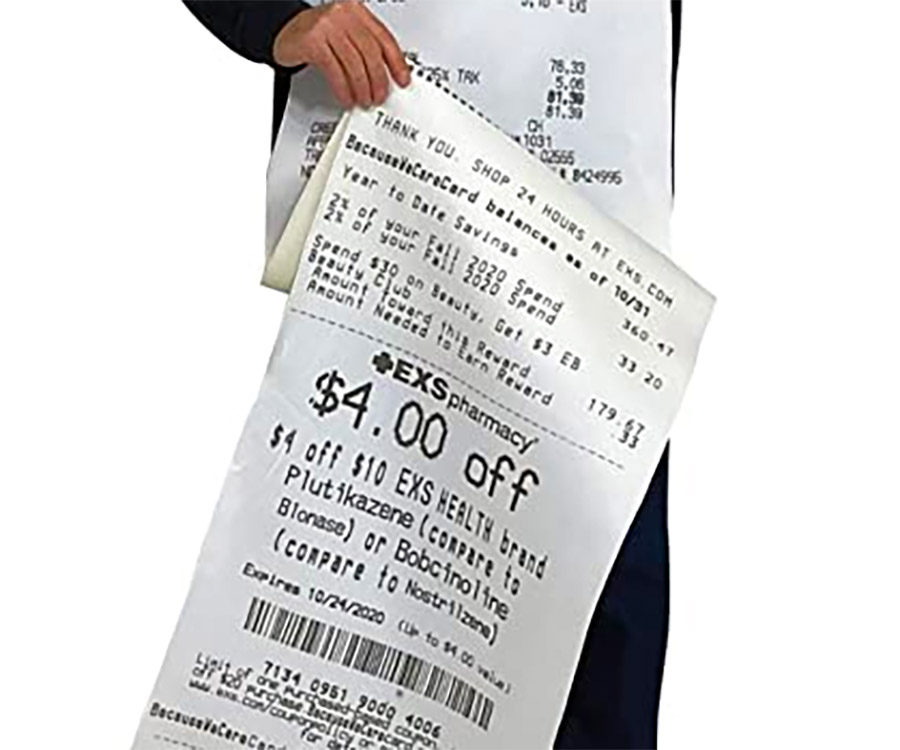 Credit: HalloweenCostumes
The attention to detail put into designing this costume is what makes it a great gimmick. The graphics on the receipt are printed with high quality. You can even read what's on it line by line. In large bold texts, your friends will be able to read that you just bought Diapers for $13.58, geriatric vitamins for $9.57 and a 10mg Ritalin capsule for $8.20, among many more. Not to mention, it even comes with $3, $4, and a $10 off coupon on the bottom.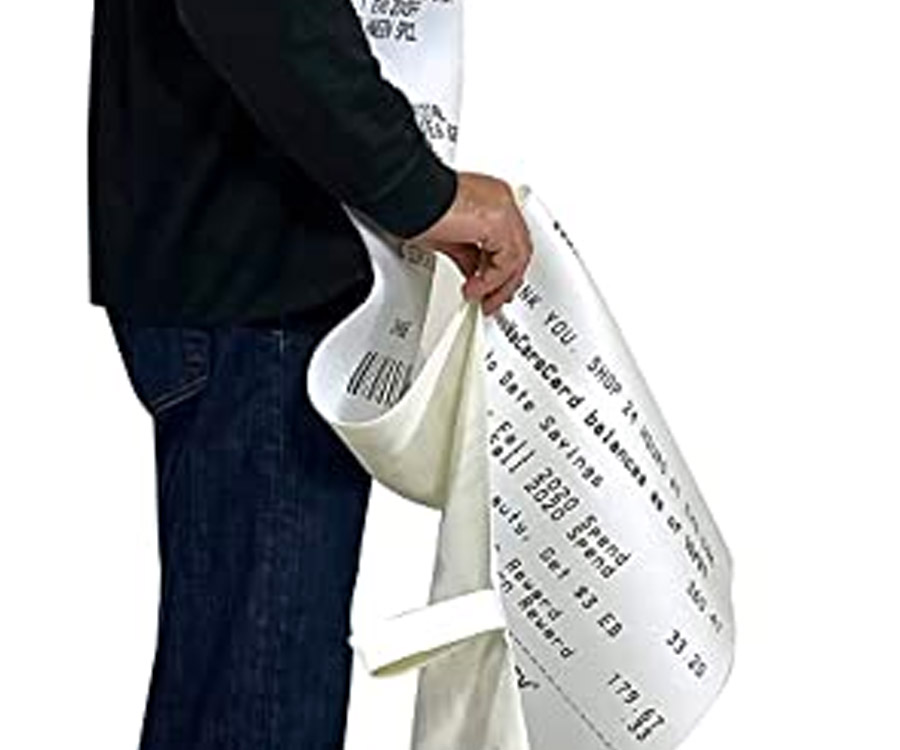 If you're looking to wear something this coming Halloween that's out of the ordinary, this one's definitely it. Who would've thought that you could wear a CVS receipt as a Halloween costume? The idea behind it is what makes it an interesting pick and a great conversation starter. With this Halloween costume, you'll surely get some curious stares and giggles.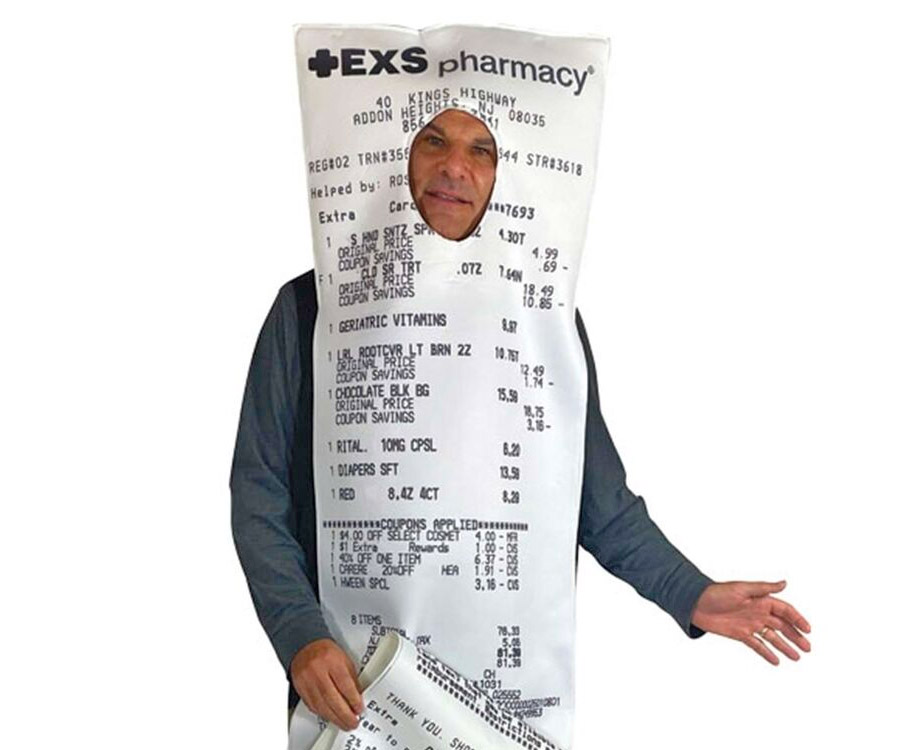 Credit: HalloweenCostumes
You can get snag the giant CVS receipt costume from Amazon for around $57 bucks!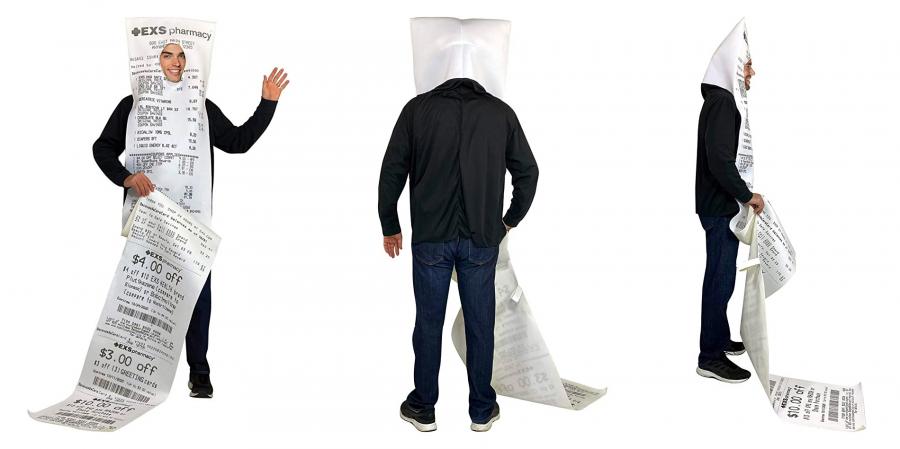 Check out a giant CVS receipt costume in action via the video below!
Subscribe To Our YouTube Channel