Cassette Tape Coffee Table
By Ryan on 11/25/2015 2:01 AM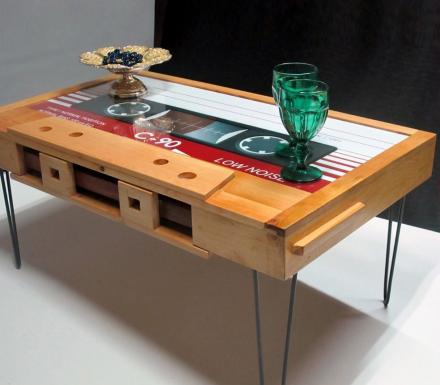 There's nothing quite like a cassette tape to bring back the dark and depressing times of the 90's where you had to record songs off the radio to hear them again, flip tapes over to continue listening, and regather the tape inside the cassette using the eraser on a pencil when it all comes unraveled. Well now you can relive those dreadful memories each and every day with this wooden cassette tape coffee table. The table is essentially a wooden table that looks just like a giant cassette tape and fortunately for you, the table does not actually function or play music so you won't need a giant pencil to fix it once it breaks, unlike the giant functioning Nintendo controller coffee table.
The cassette tape coffee table features a hidden stow-away area that is placed behind the fake exposed tape area on the front of the table where you can store magazines, and other coffee table knick-knacks, along with 4 cup holders on the top of the table.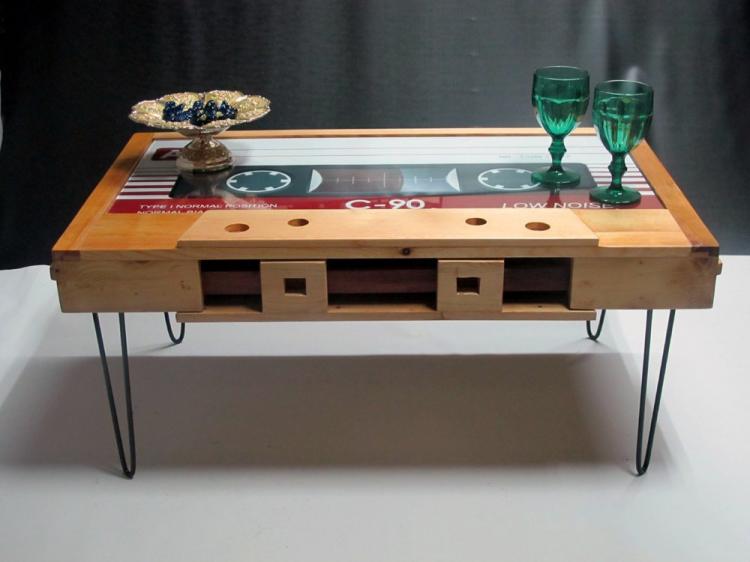 The cassette tape coffee table is made from pine wood with a protective coating around it, along with metal legs to hold the table up. The table weighs 30 lbs, and measures 3.1 feet long x 1.8 feet wide x 1.1 feet tall.