This Guy Makes Vintage Cars and Trucks Out Of Rocks And They Look Incredible
By Ryan on 04/29/2020 2:10 PM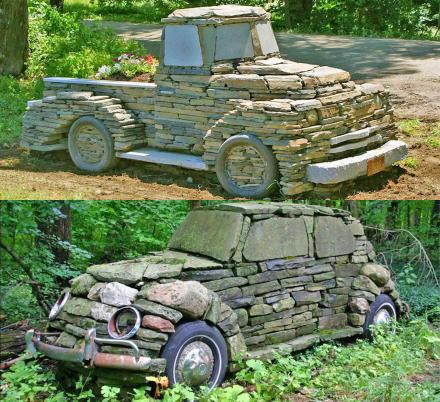 We've all seen those pictures of old vintage cars and trucks that were left out in a forest and they slowly got swallowed up by nature. Well, someone loved the look of these old nature-owned vehicles so much that he built his own version out of rocks. His name's Chris Miller, and he actually started a Kickstarter campaign back in 2012 to raise funds for the project. He set out to build these incredible stone cars and trucks as a roadside sculpture for his small hometown village in Vermont.
Miller was inspired by the stone Volkswagen beetle that was built in in a field close to Ithaca New York in 1976 (in featured image), and so he started the Kickstarter campaign and successfully raised around $3,100 for the rock truck project. A total of 85 different stone art loving individuals helped fund his unique personal project!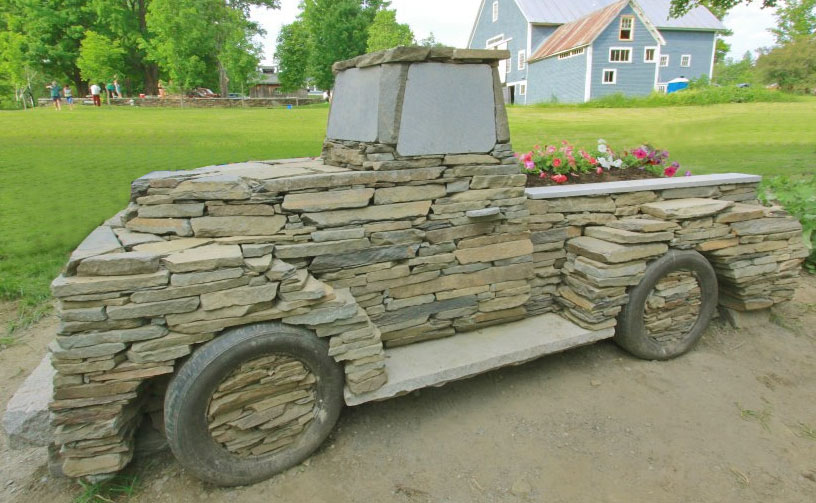 The stone truck project took around 5 weeks to complete, and was built using real car tires around the base, long stones for the front and rear bumpers, large flat slabs for the windows, along with an engraved slab on the rear window of the truck with all 85 names of the Kickstarter backers engraved onto the stone.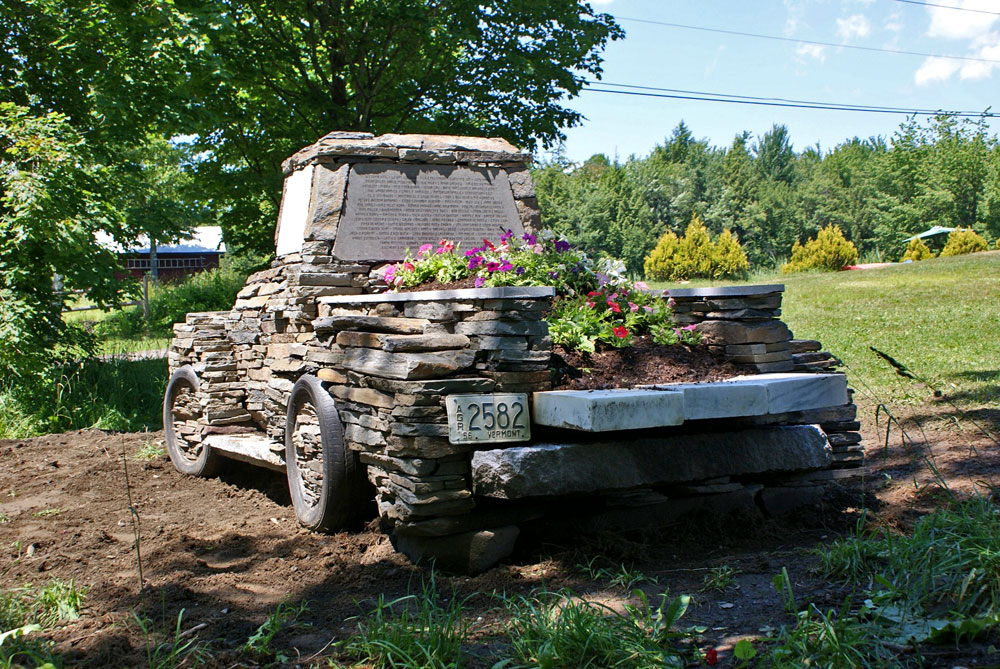 Check out a timelapse of the stone truck being built via the video below.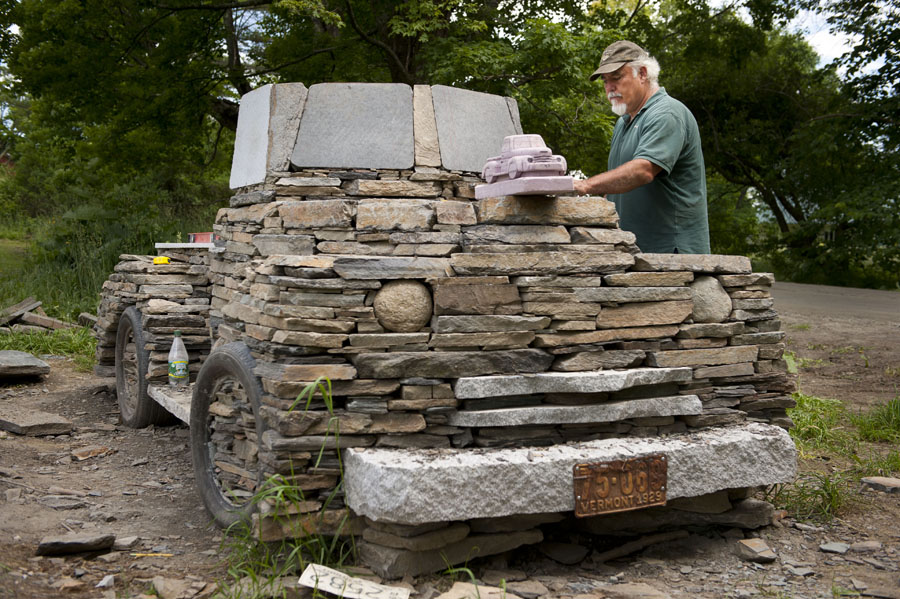 Be sure to check out Chris' website to see more of his projects.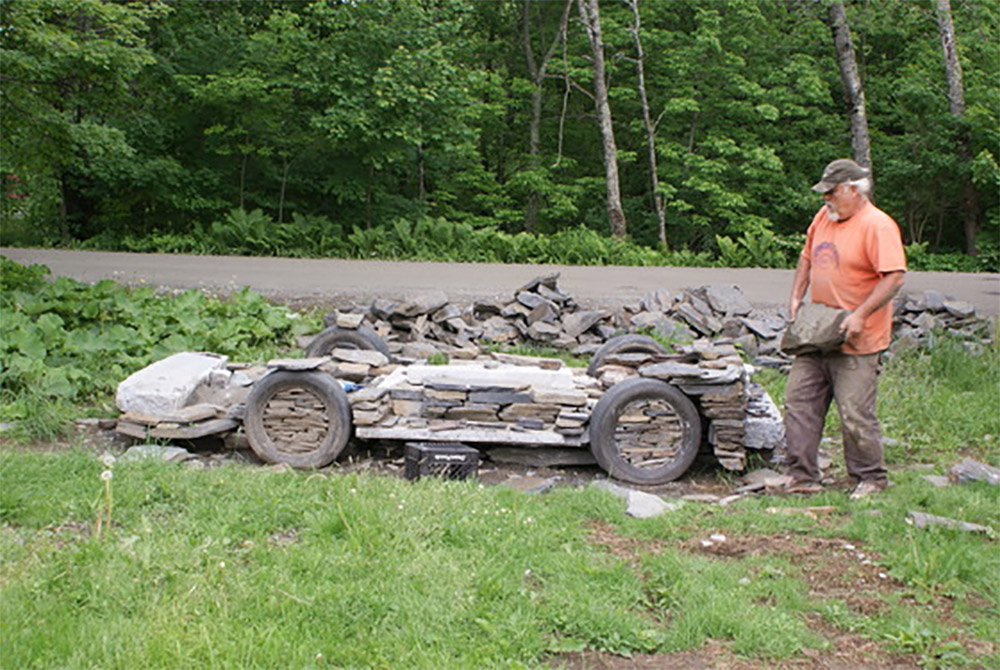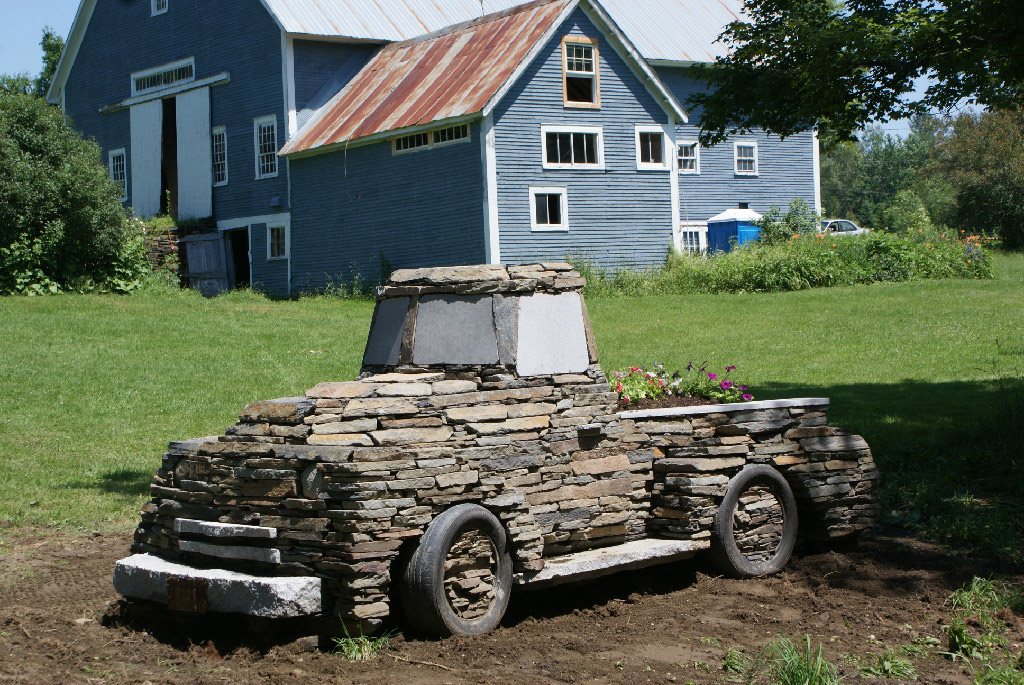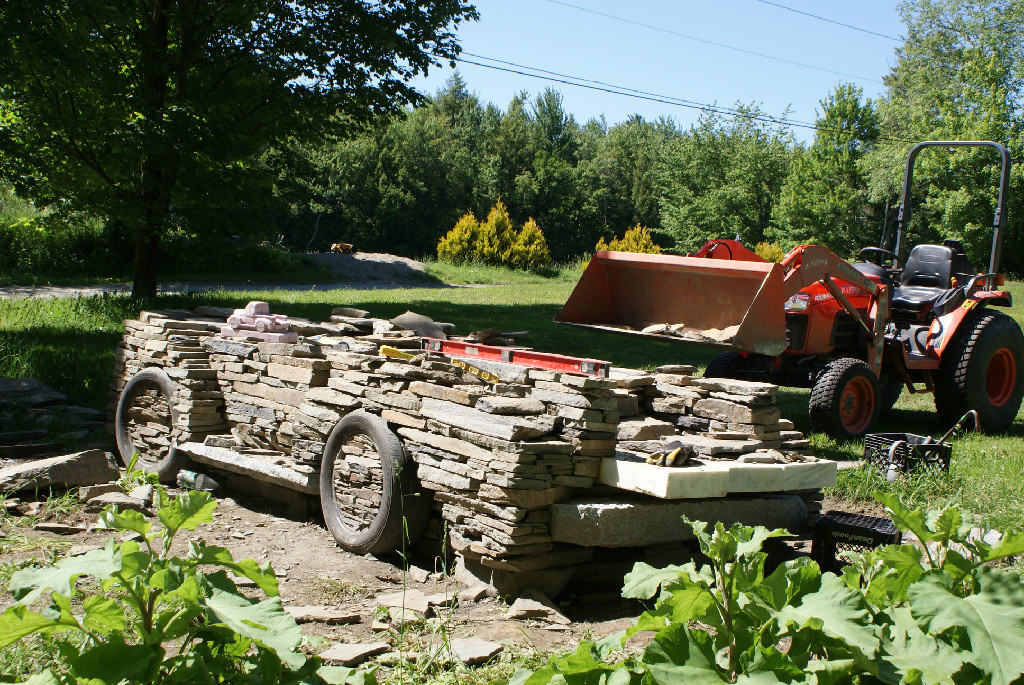 Subscribe To Our YouTube Channel