Rear-View Backup Camera Uses Your Smartphone As The Display
By Ryan on 07/06/2016 4:42 AM (Updated: 11/15/2017 10:19 AM)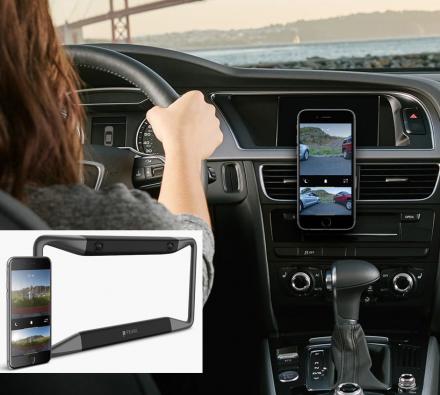 Having just been looking for and researching a device that gives your car an after-market rear-view camera, this seems like a God-send. The Pearl Rear-Vision is a rear-view camera for your car that is completely wireless and uses your smart phone for the viewer screen, and instead of a big bulky camera that would probably get stolen off your car, it uses a stealthy license plate frame with a hidden camera inside of it.
How it works is the license plate frame installs right over your existing rear license plate, and a second device is plugged into your car's OBD-II diagnostics port, which then syncs up to your smart phone. Using your car's diagnostics port, it will tell the camera to turn on when your car enters reverse as well as signify to your phone to turn on, open the rear-view camera app, and connect to the camera.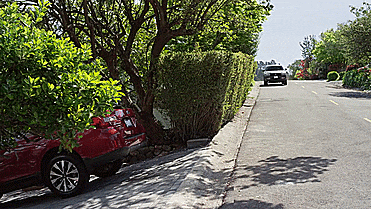 Crated by Pearl, the rearview license plate backup camera is completely weatherproof and installs in just minutes, plus the Pearl locking tool makes it secure so that no-one will be able to easily steal it from your car. The license plate frame offers two separate camera that offer a very wide viewing angle that will sense pretty much anything behind you, plus it has sensors that will trigger an audible alarm on your phone when you're about to hit something.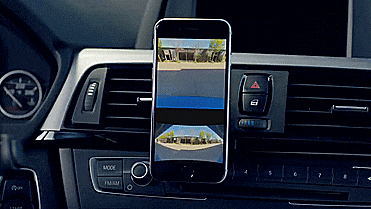 The license plate camera frame is powered by battery and is charged via an internal solar panel on the bottom of the frame which keeps the battery charged. This means that no drilling or wiring throughout your car is needed, nor will you need to replace your batteries one a month.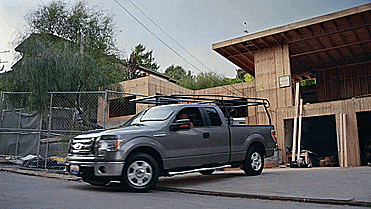 The devices are used in tandem with an app on your smart phone that offer both a close up view and a wide angle view so you can see everything behind you. You can place your phone in landscape or horizontal modes depending on your preference, and comes with a car phone mount that attaches to your vent or dashboard. You can then use a magnetic attachment to easily attach and detach your phone from the mount.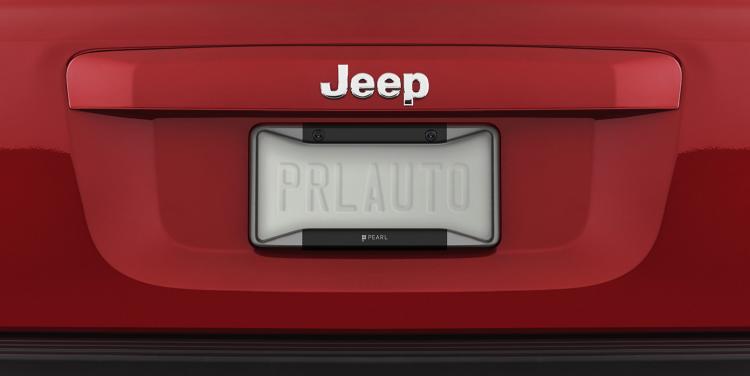 The devices install onto pretty much any car made after 1996, and the app is compatible with iPhone and Android devices.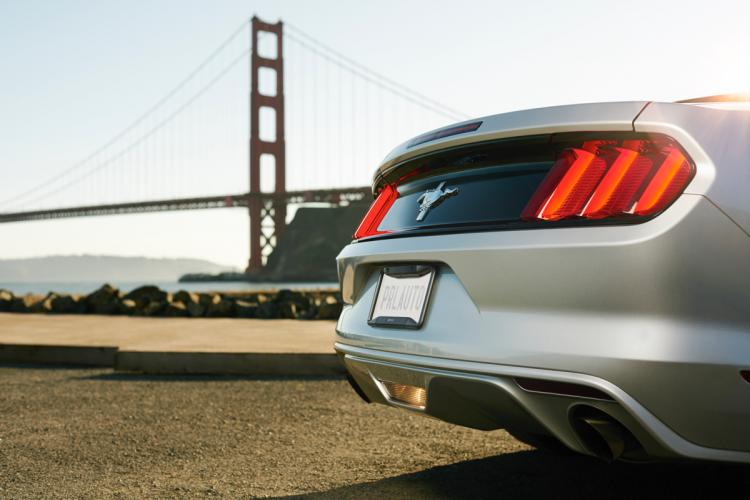 Check out the Pearl rear-view license plate camera that syncs up to your smart phone in action via the video below.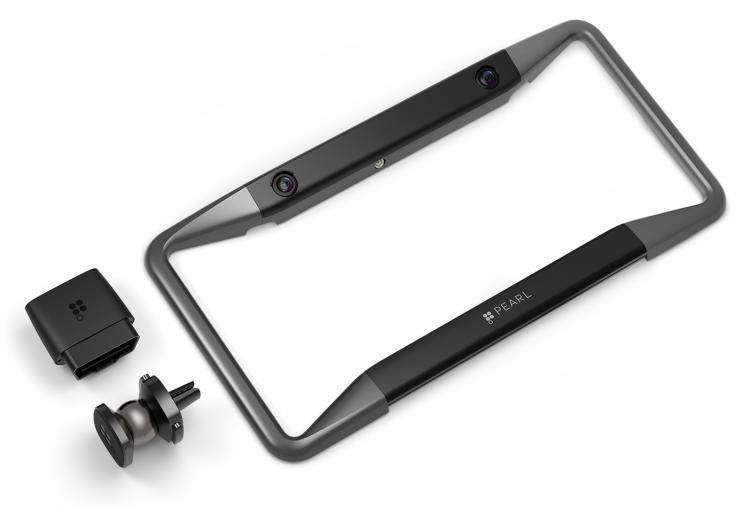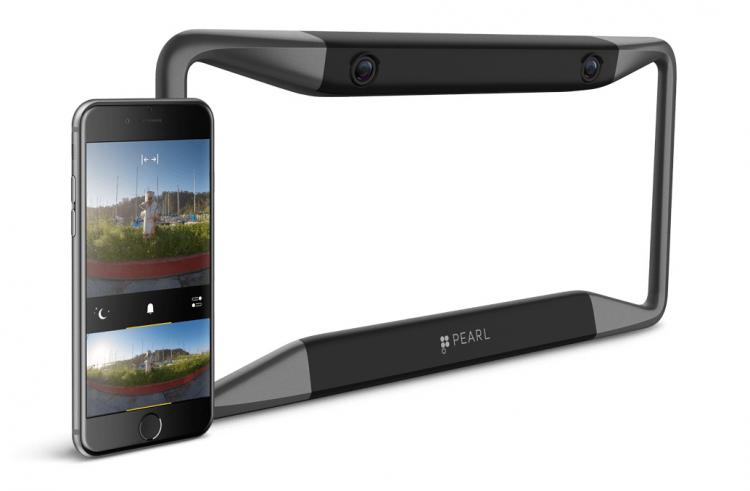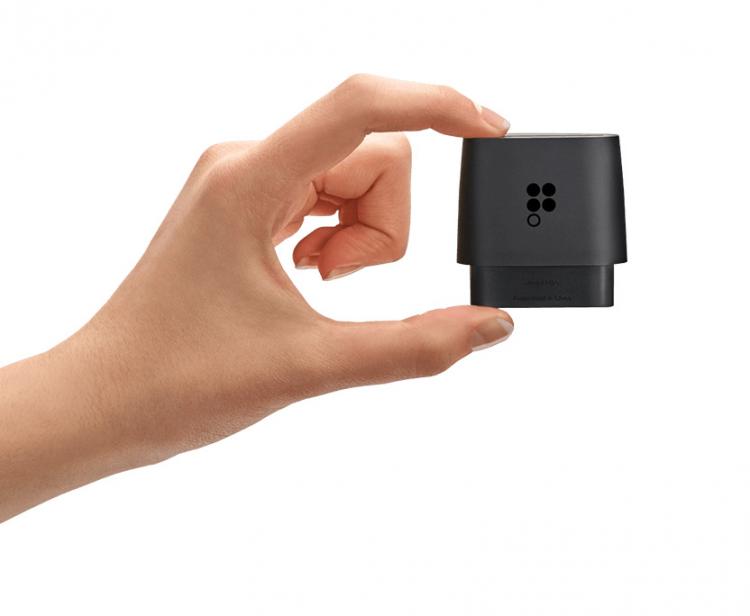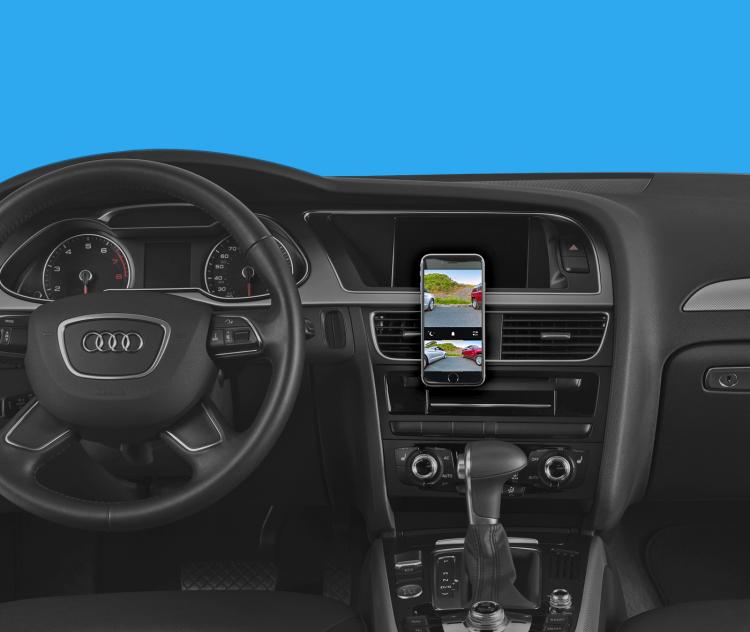 Subscribe To Our YouTube Channel