This Slime Will Clean All Of The Hard To Reach Dust In Your Car and Office
By Ryan on 06/04/2021 11:45 AM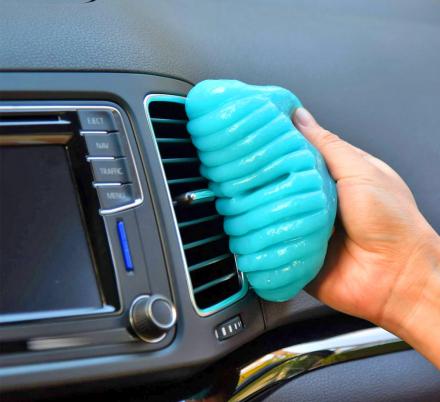 Instead of having to destroy your hands and fingers attempting to get a cleaning wipe into every nook and cranny while cleaning your car why not just rub a ball of slime over it and be done with it. That's what this ingenious new cleaning product does. It's essentially just a ball of goop that you can push and roll around in your car or at home to pick up all of the dust and debris that gets stuck in those hard to reach areas like car vents, cup holders, buttons, and even for use to clean between the keys on your computer keyboard in your office.

Colors: Blue | Yellow
The unique cleaning slime is made from a biodegradable gel that's not stick to the hands, but will still pick up every piece of debris it touches when shoved into small areas, cracks, etc. It'll even leave behind a lavender fragrance that not only cleans but also leaves your car smelling extra fresh when done.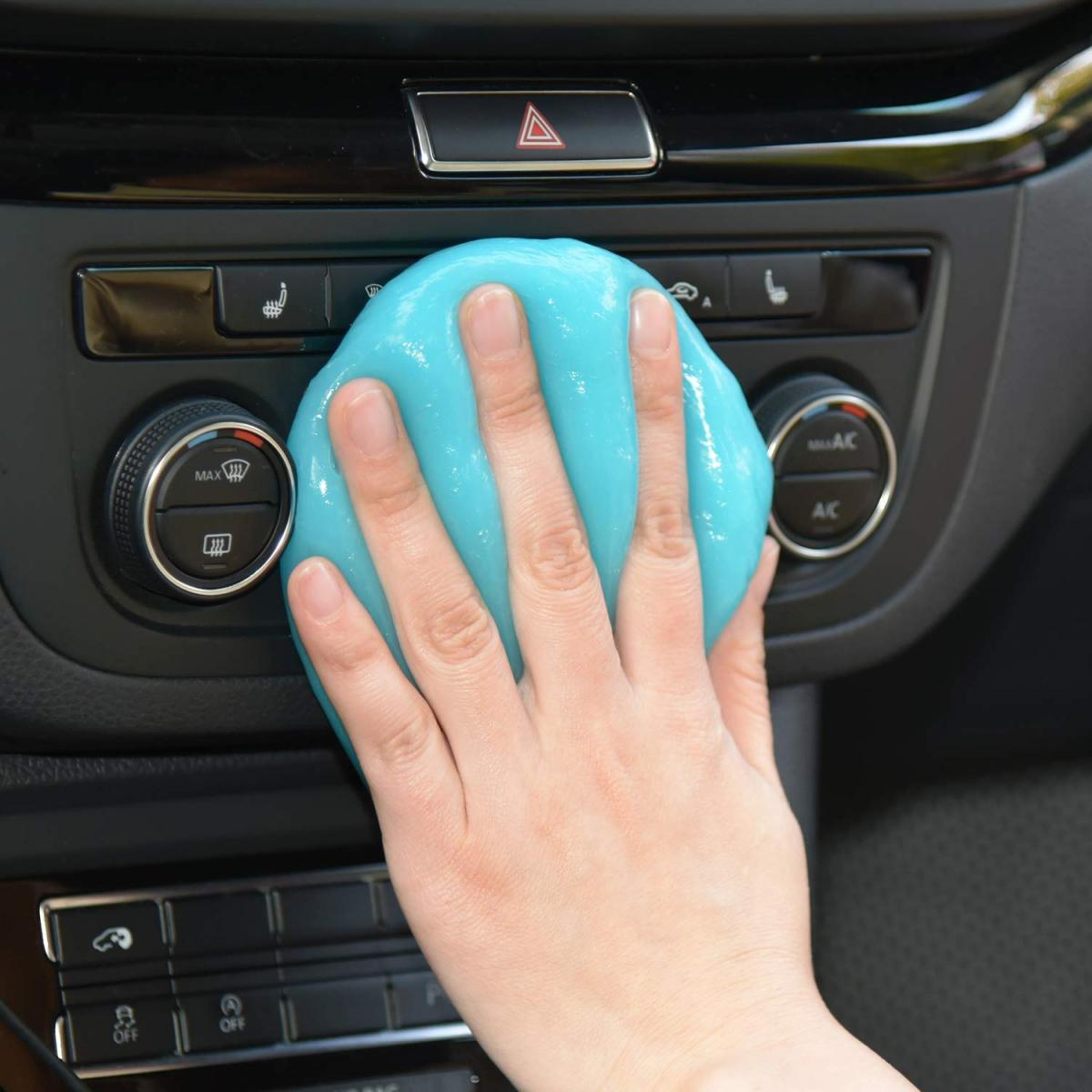 To use the car cleaning gel simply take a piece of the gel out and form it into a ball. Then press slowly into your car vent, or other area that needs cleaning, and then slowly pull it back out. All of the dust and debris that it touches will be pulled out with the gel. You can even knead the slime into a cylinder and roll it around your dashboard and elsewhere to pick up all sorts of debris and dust.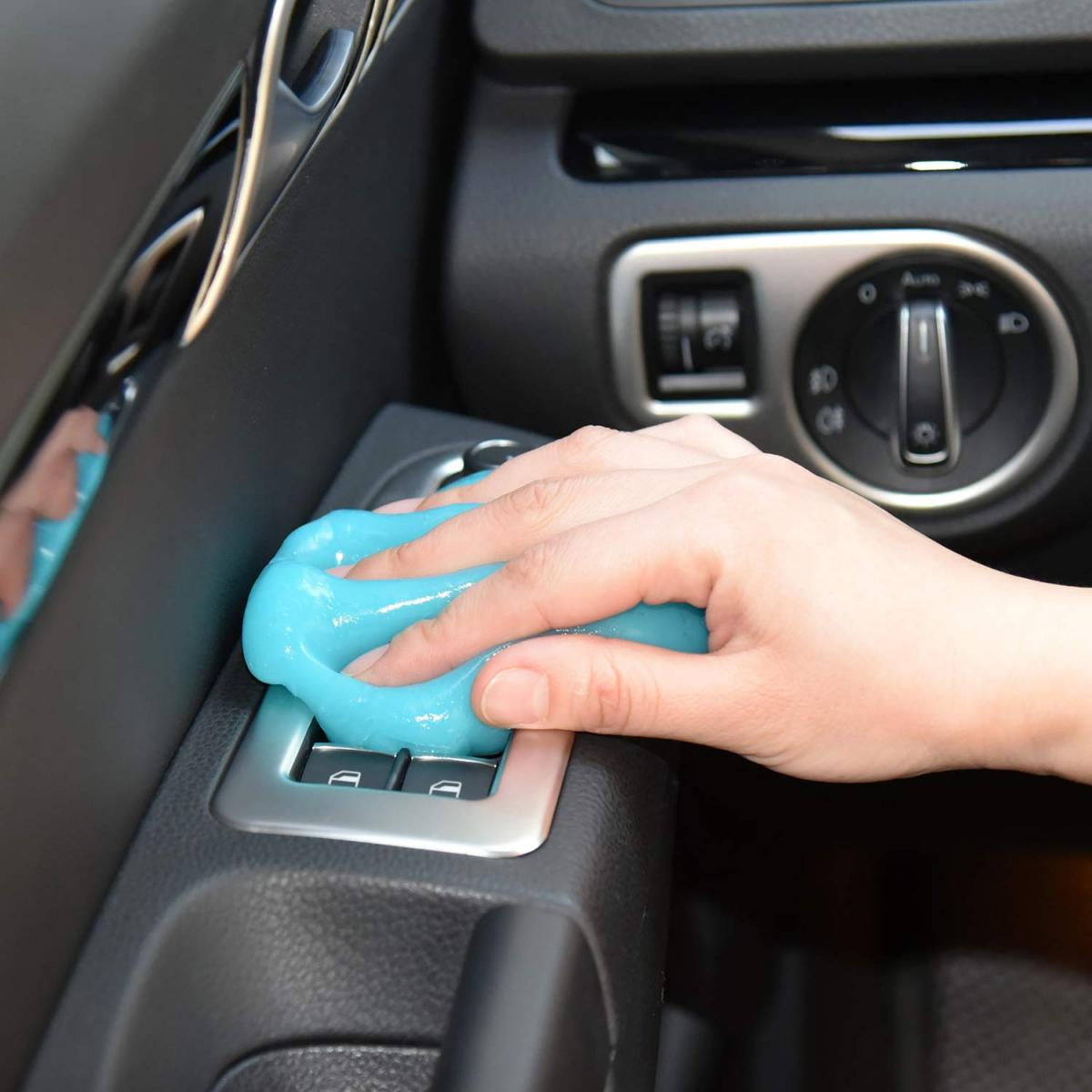 The unique car cleaning slime can be used again and again until the color of the gel turns dark, which at that point the slime would need to be replaced. It comes in a canister that keeps the gel completely sealed so that it won't dry out. Just make sure you place it back into the canister immediately upon finishing the cleaning job and close the lid securely.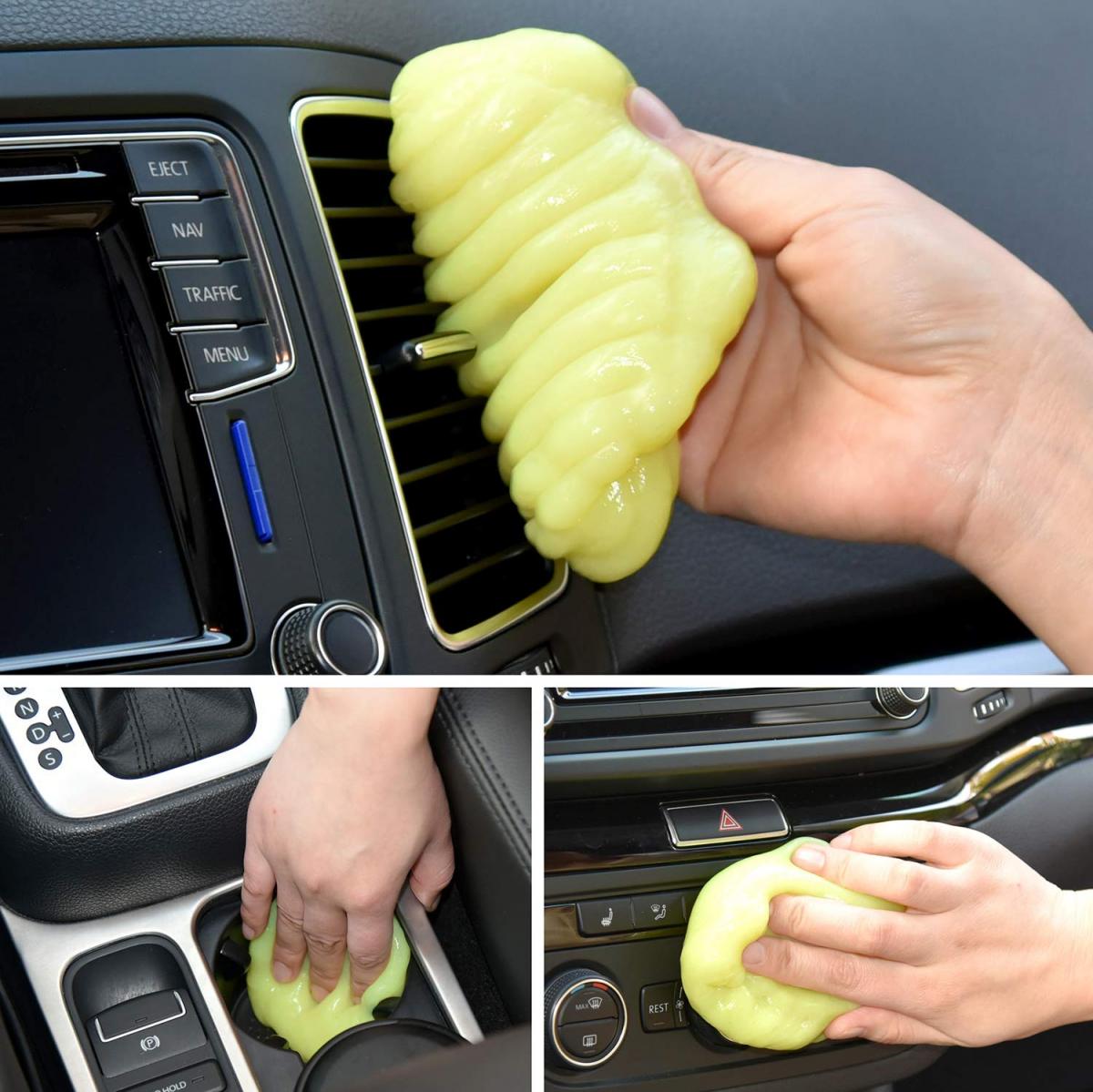 Not only great for cleaning car interiors and office keyboards, the unique cleaning gel can also be used to clean office phones, smart phones, cameras, printers, calculators, speakers, HVAC vents, computer screens, TVs, ovens, and other home appliances. The dust and debris cleaning slime comes in two different colors/scents to choose from, including blue/lavender, and yellow/lemon.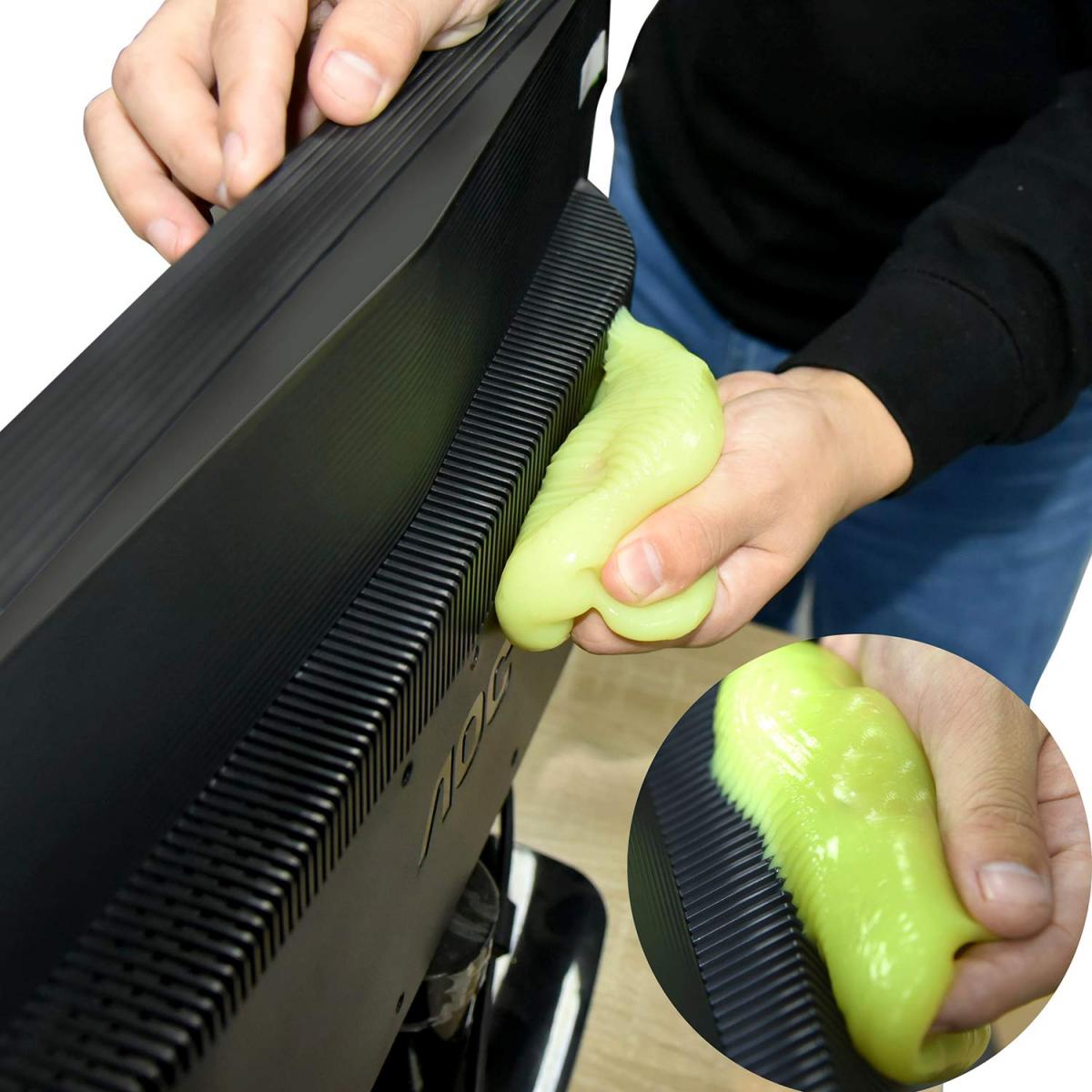 Check out the car and office cleaning slime in action via the video below.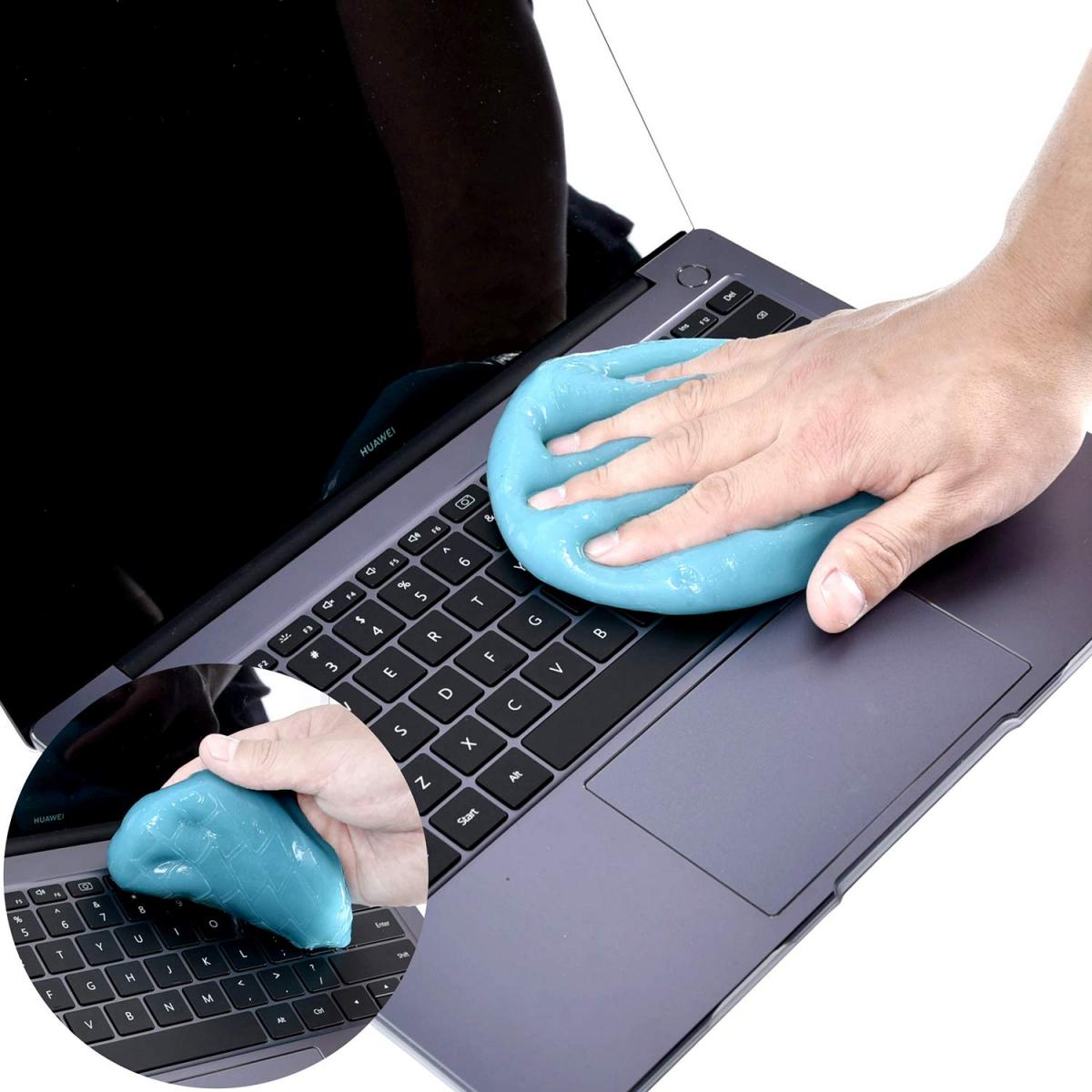 The dust cleaning slime is made from a biodegradable gel that won't stick to your hands!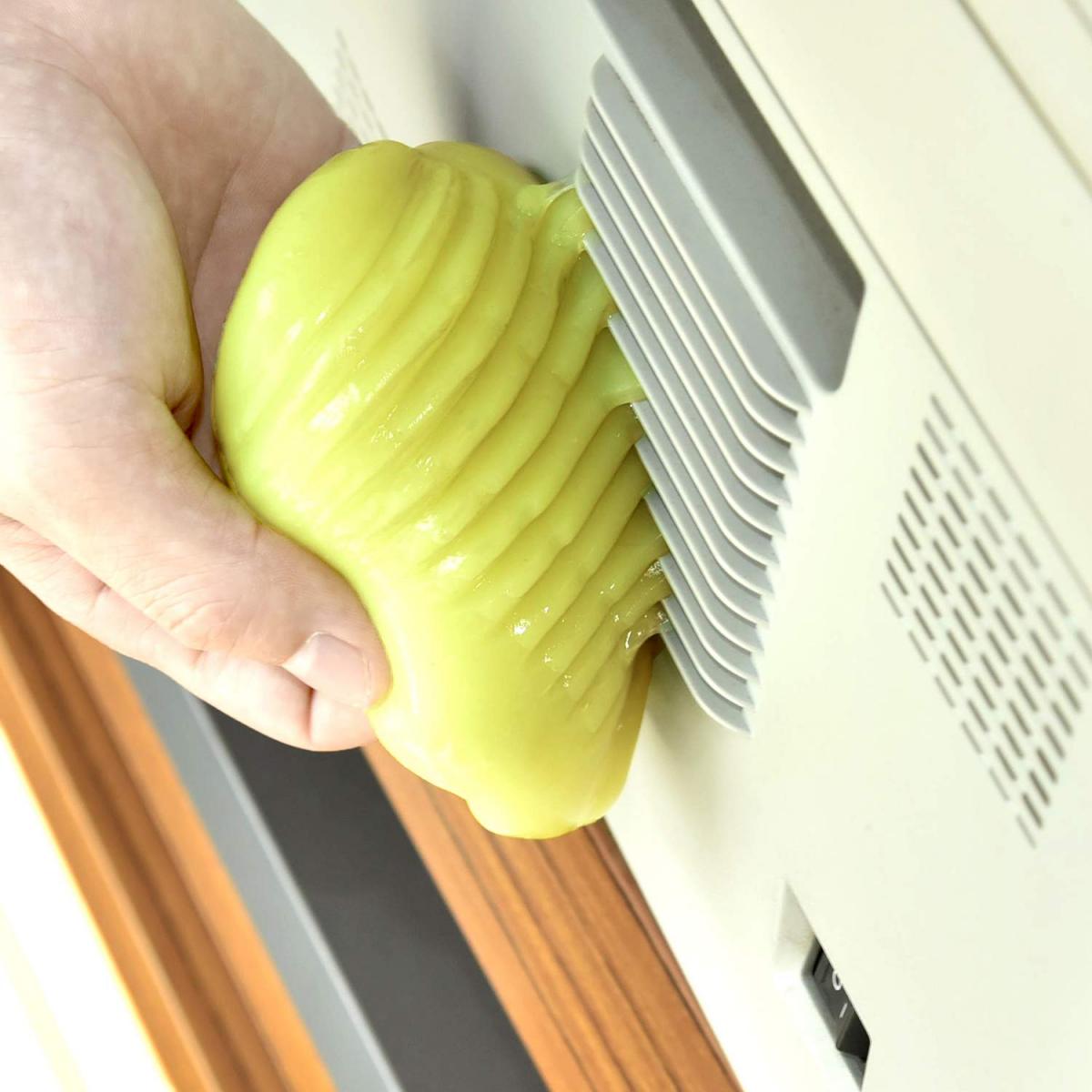 It attaches itself to all of the dust in the cracks you press it into and grabs hold of it while you slowly pull it back out!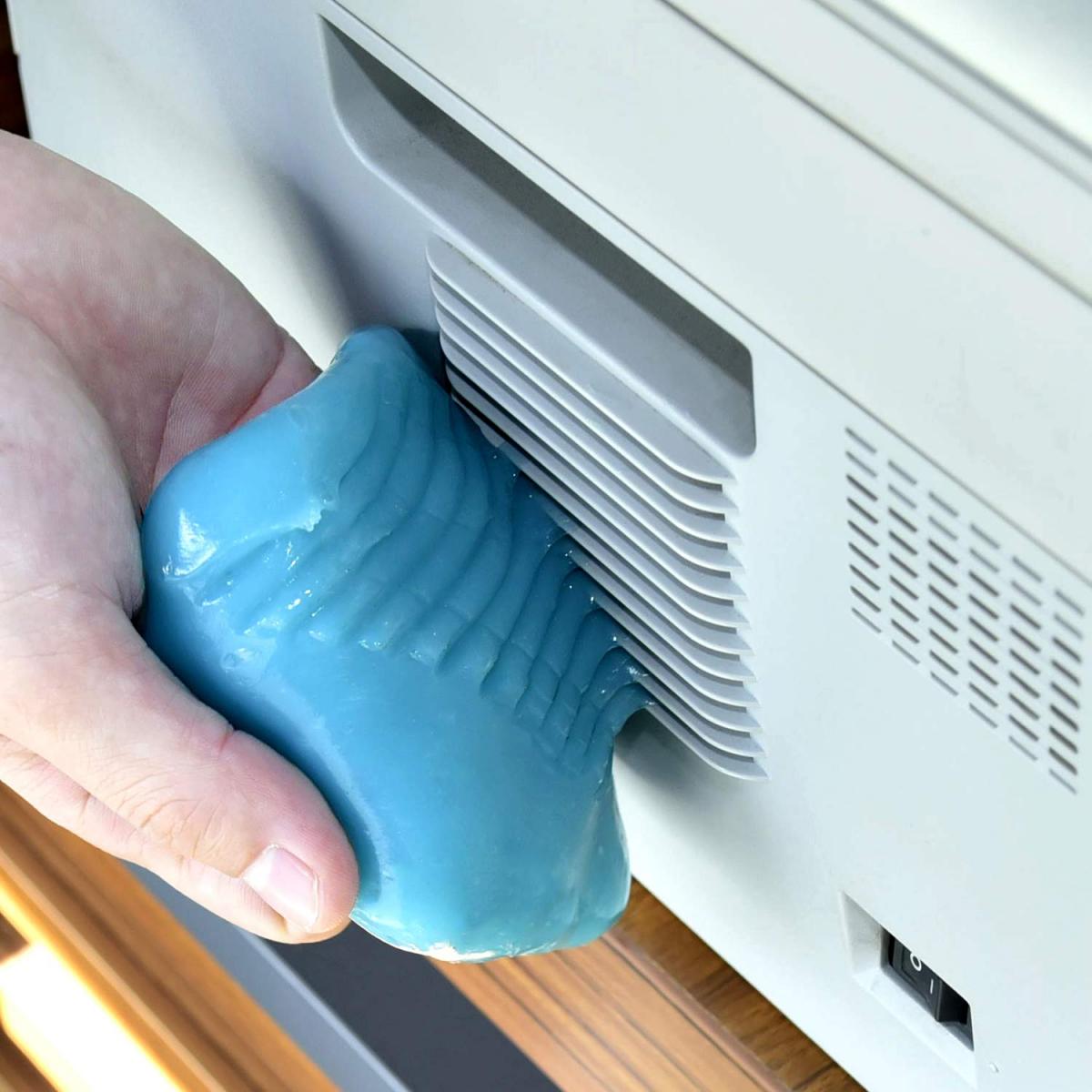 The slime is perfect for cleaning out all of the hard to reach cracks and crevices in your car or office!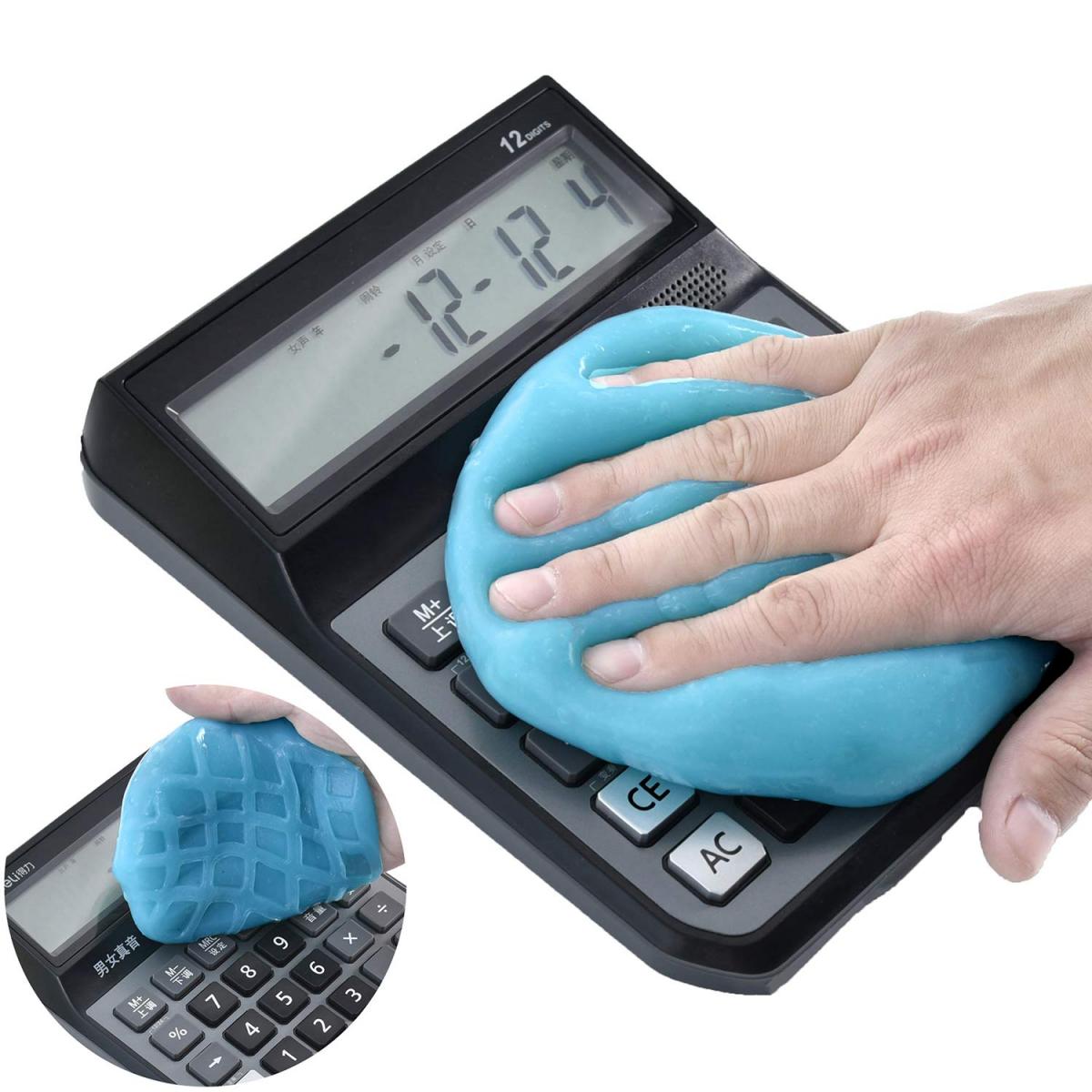 The cleaning goo is also great for use on the back of televisions, computer screens, or AC units!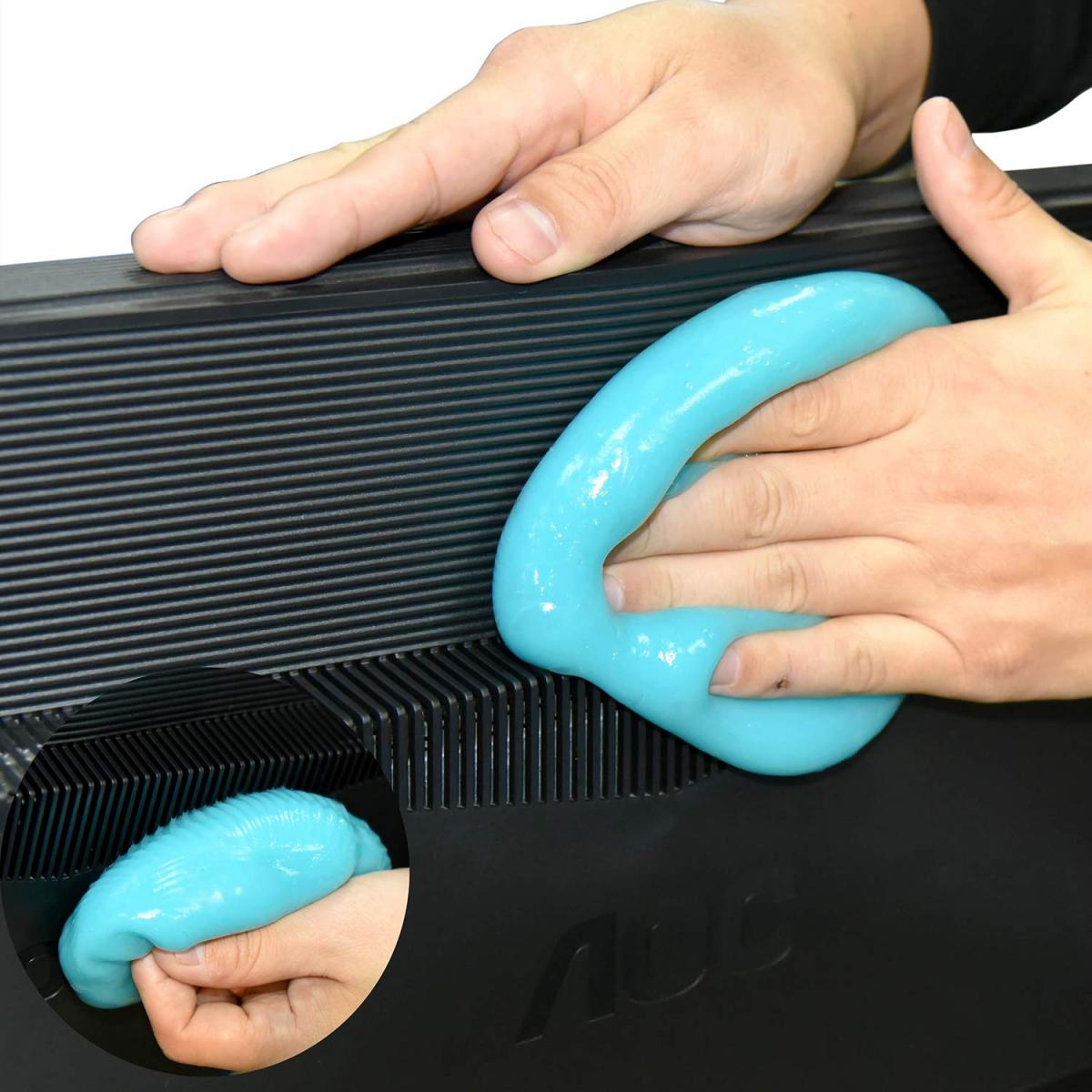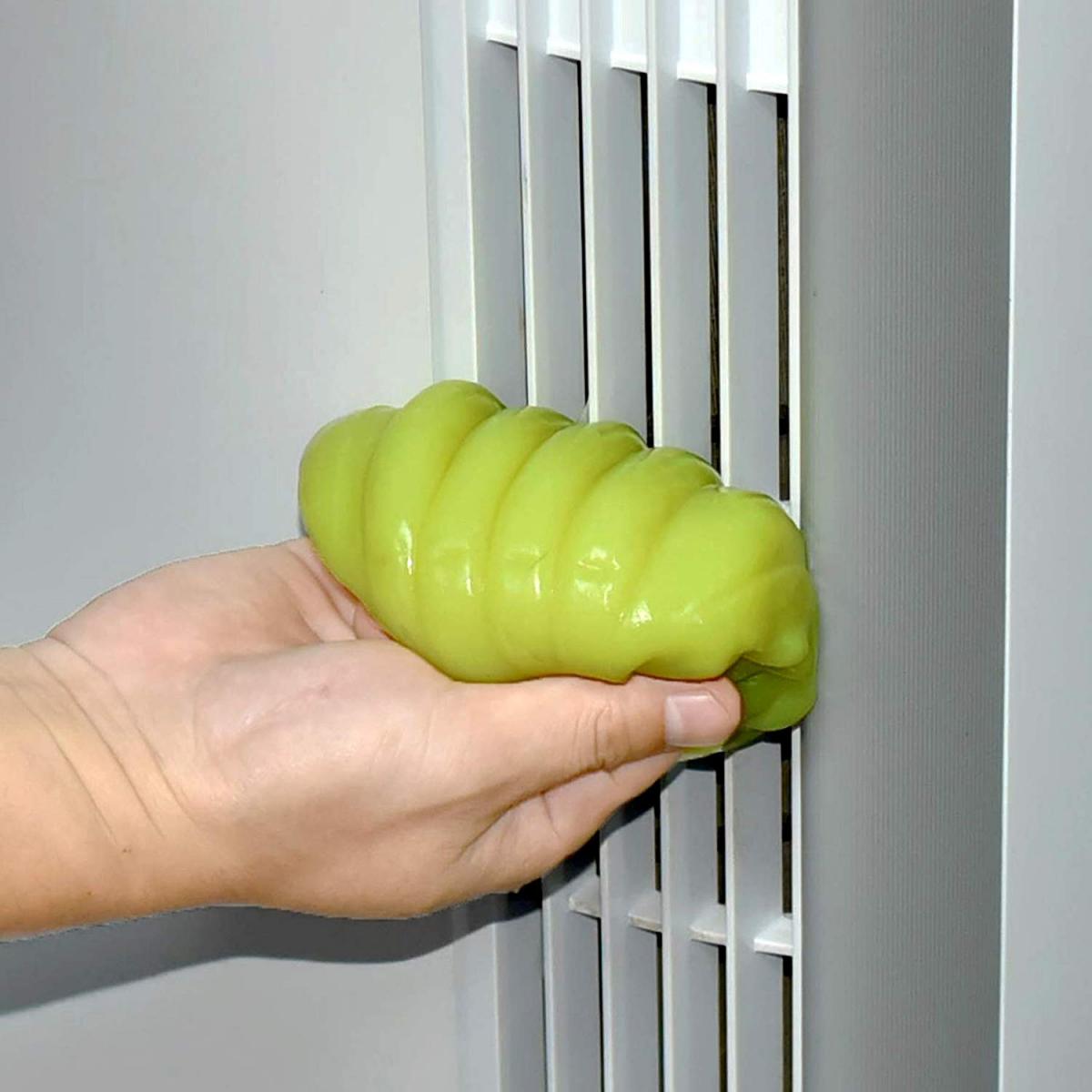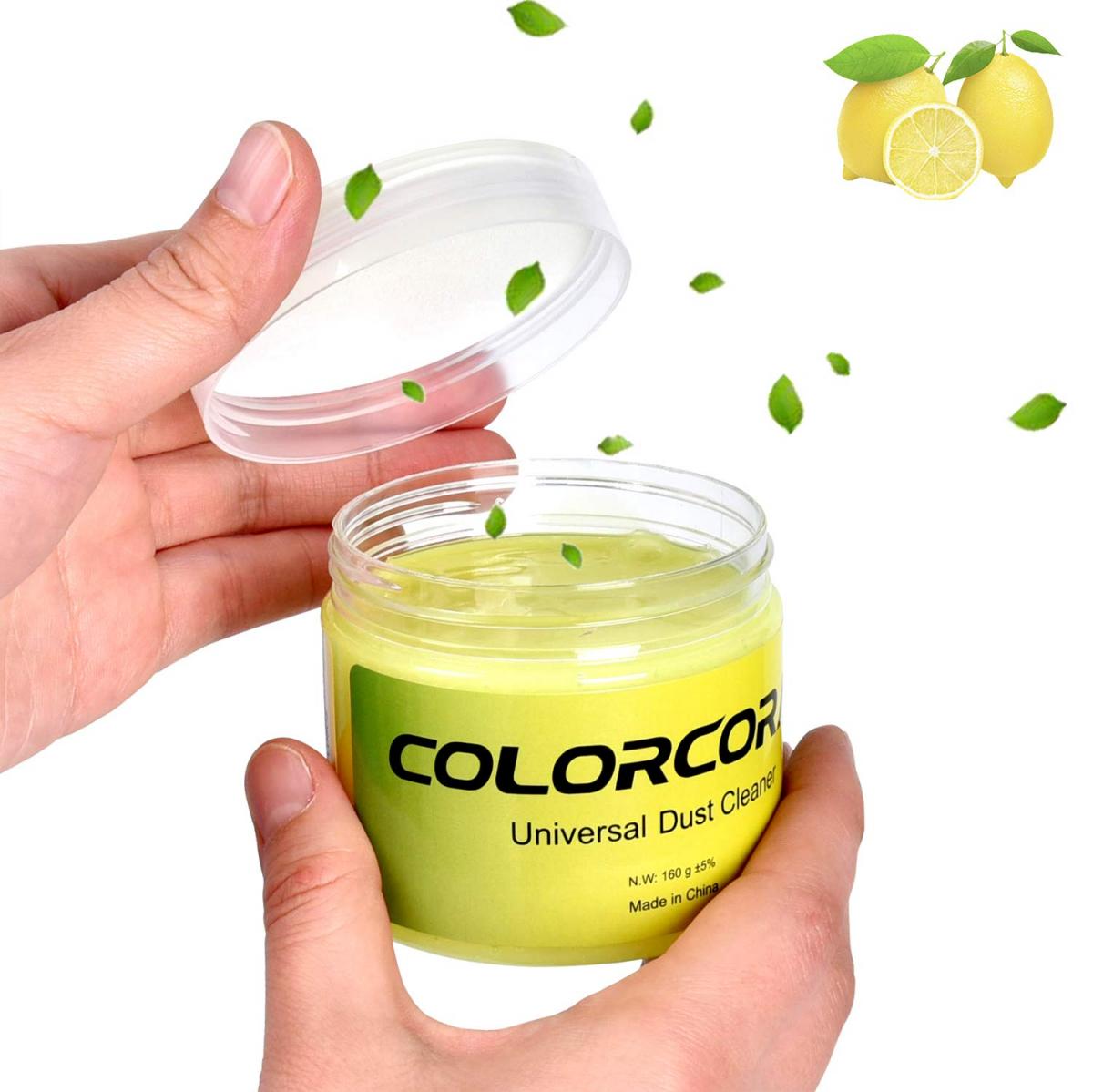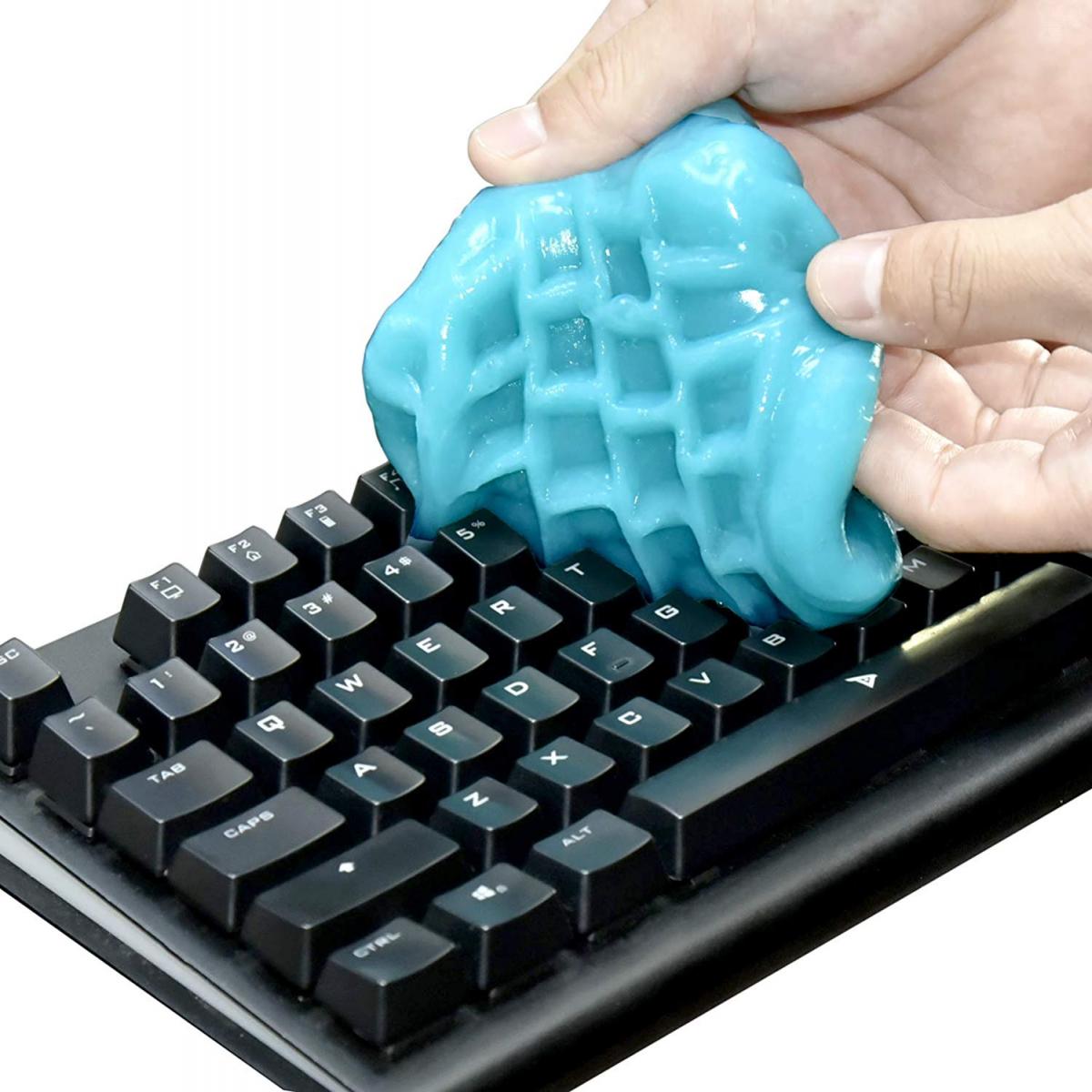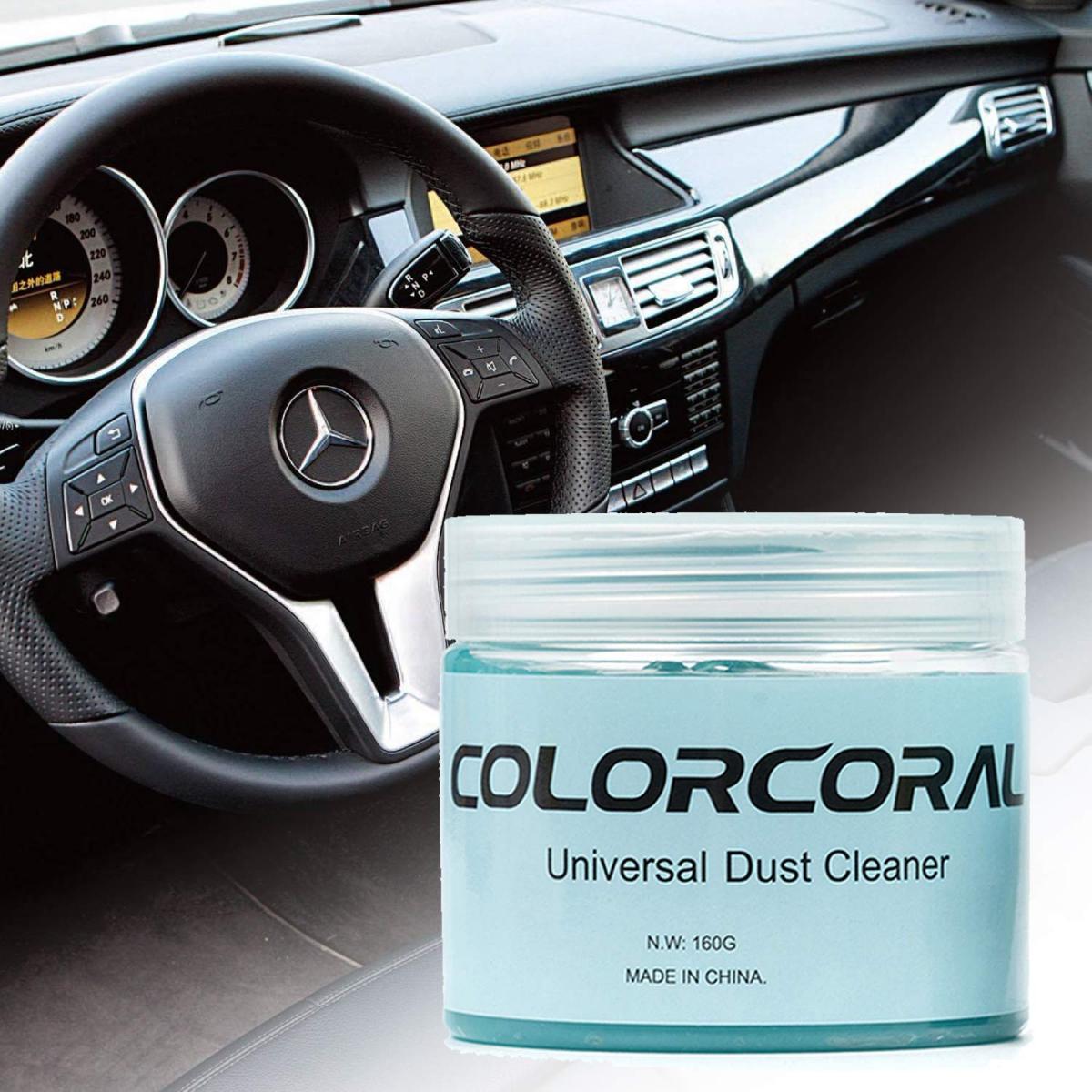 Subscribe To Our YouTube Channel