Canopy Chair: Lawn Chair With A Rain/Sun Guard
By Ryan on 02/15/2018 12:38 PM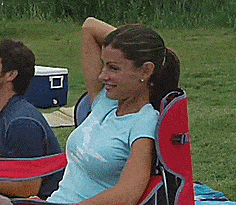 So you're sitting in your backyard in your comfy chair, drink in your hand, and all is right with the world, except for one thing. That brutal sun beating down on you. The Canopy Chair is a lawn chair with an optional sun-guard that solves this problem. It'll even protect against a little bit of rain while you're out in the trenches watching your kids soccer game. I bet your current lawn chair doesn't do that.

View all color options here
Now you've got the comfort of a lawn chair with the extra protection you need to just keep on relaxing through the treacherous sun or a little bit of rain. This unique chair is perfect for camping trips, tailgating parties, and even watching the kids from the sidelines as they play their favorite sport.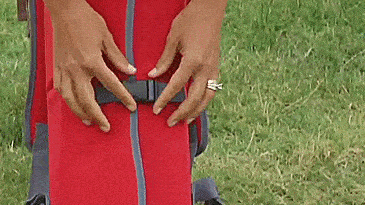 The great thing about the canopy over the lawn chair is that it's optional, so when you'd like to get a little sun, just leave it down. But once you'd like a little shade, just reach behind you and pull it up over your head. Once the canopy is over your head, it'll offer 50+ UPF sun protection.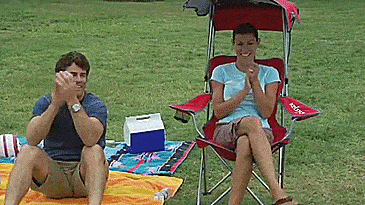 When not in use, the chair becomes super compact and easily portable just like any folding lawn chair. Just fold the chair down, and wrap the canopy around the chair. This way the canopy becomes the bag for the chair, plus there's a shoulder strap to easily haul it around.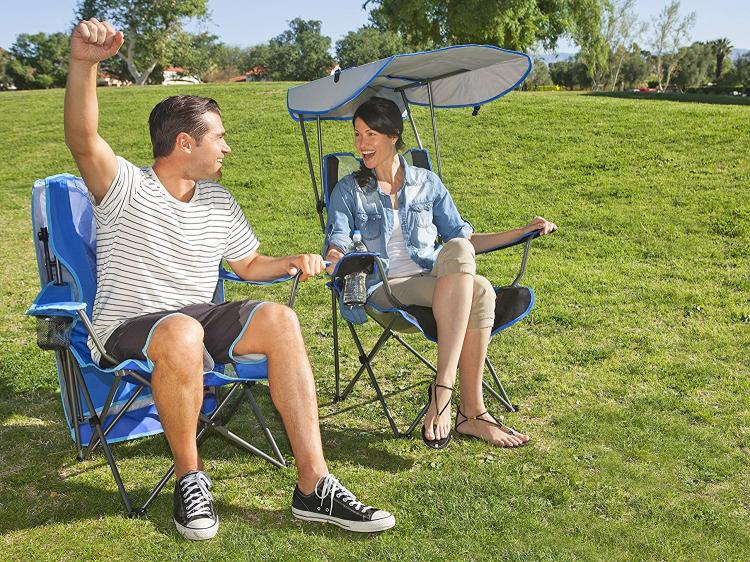 The Kelsyus Original Canopy Chair has a breathable ergonomic mesh seat, a sturdy powder coated steel frame, and an armrest cup holder for your drinks. There's even a pocket on the canopy to store small essentials like a wallet, smart phone, and more.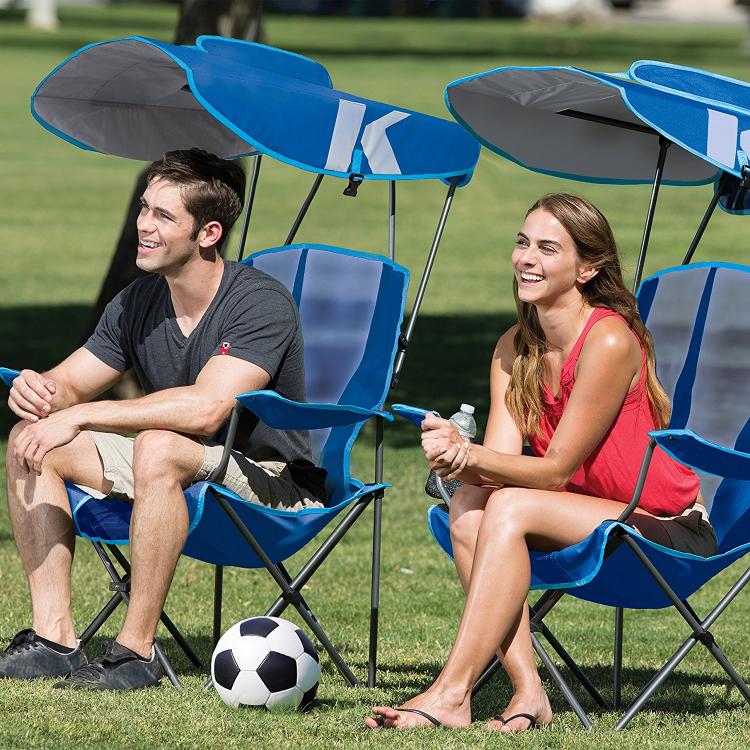 This unique lawn chair with a canopy supports up to 250 lbs of human, comes in a few different colors and patterns to choose from, and measures 37 inches x 24 inches x 58 inches. Once you use it, it'll certainly become your favorite outdoor chair to relax the day away in.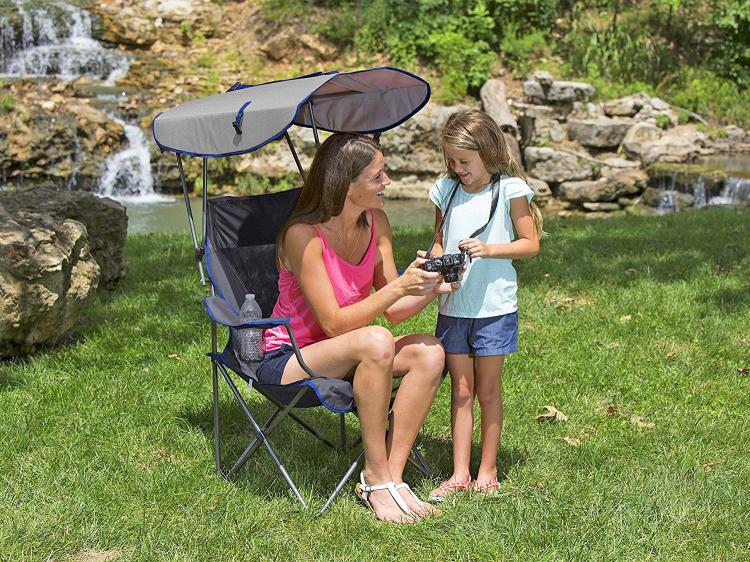 Check out the SwimWays Kelsyus Original Canopy Chair in action via the video below.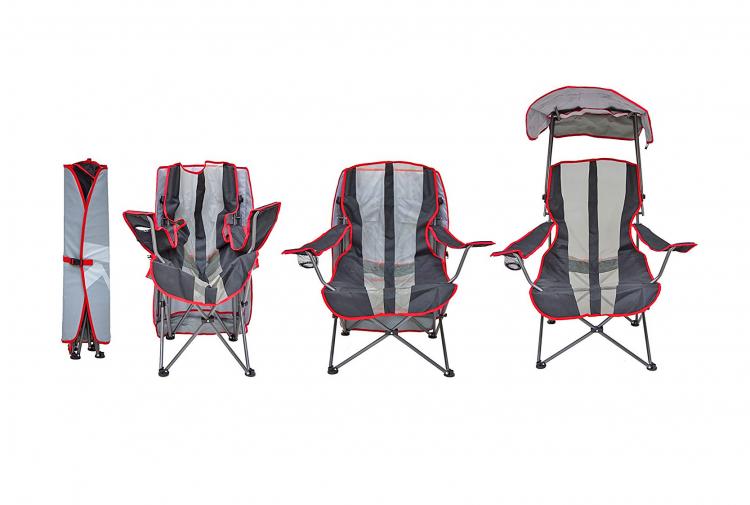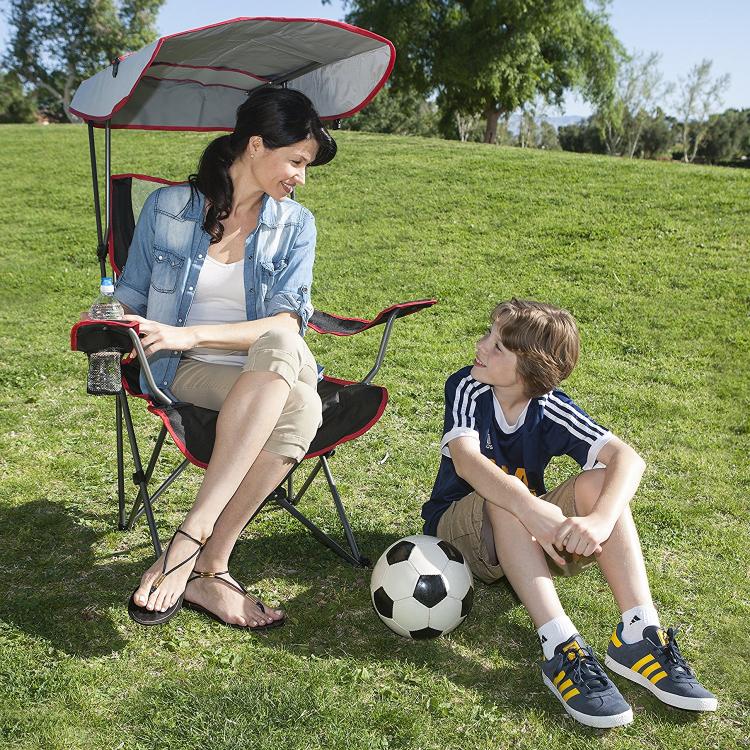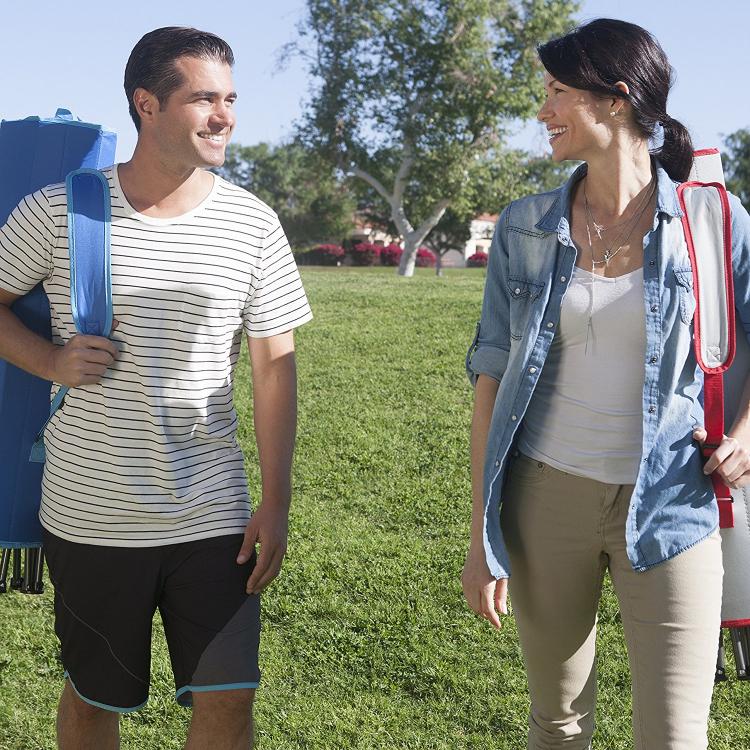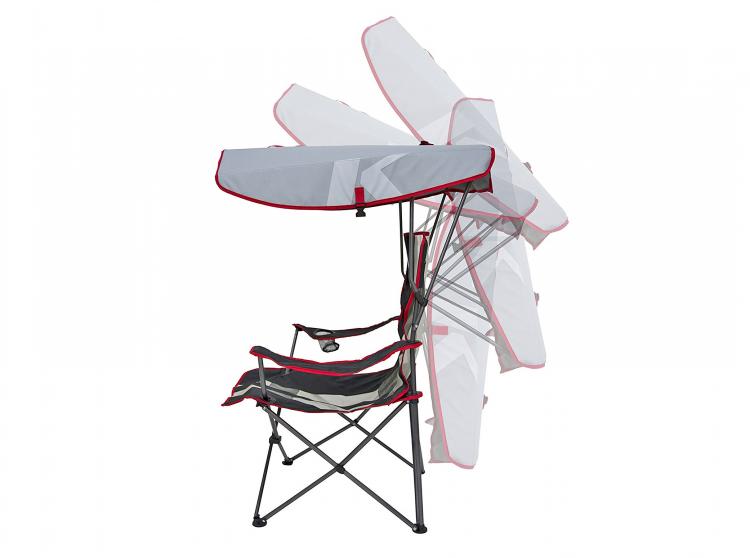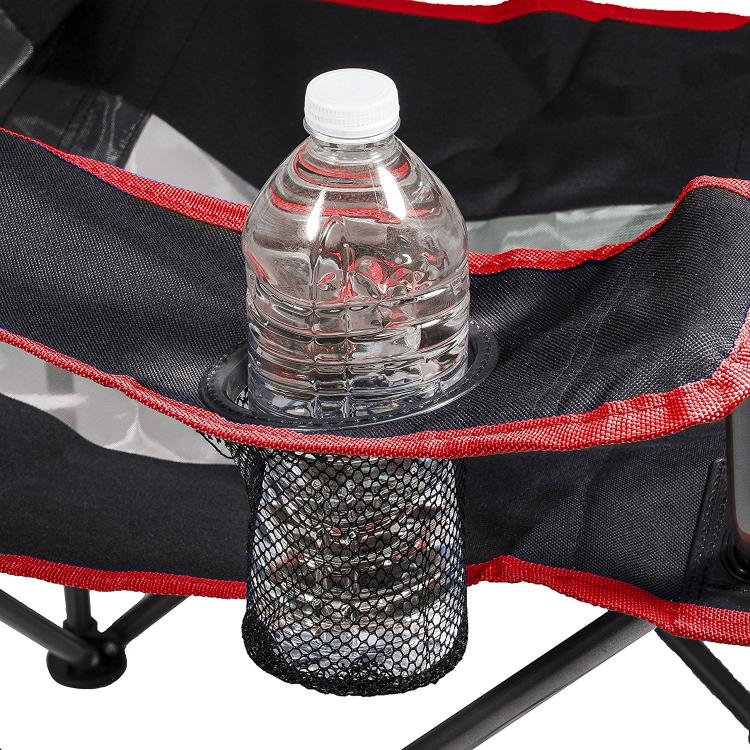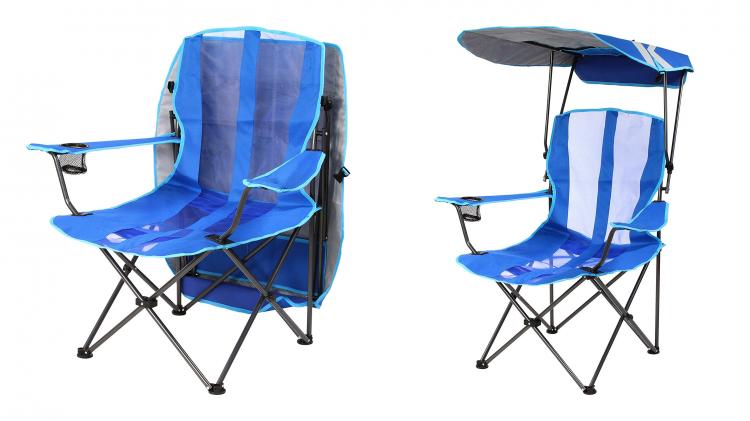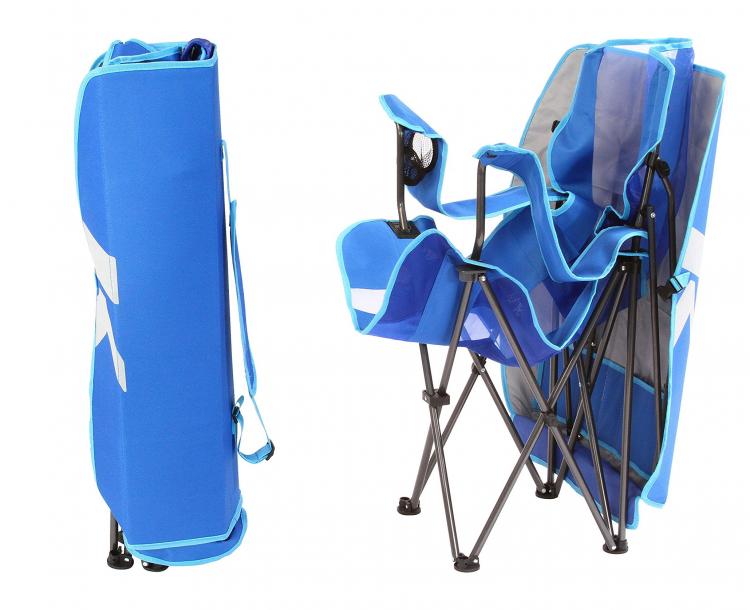 Subscribe To Our YouTube Channel