This Can Koozie Has Pockets To Hold Your Lighter and Two Joints
By Ryan on 05/22/2023 9:41 AM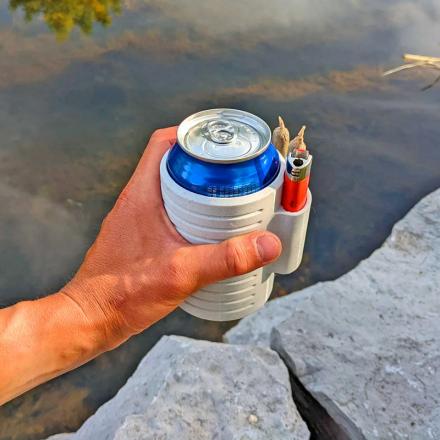 In the world of refreshing beverages and enjoyable pastimes, finding a utility tool that fuses both can be a rarity. The Woozie Can Cooler, a brainchild of the Etsy shop OlwigIndustriesLLC, however, breaks that mold and brings a new spin to conventional koozies.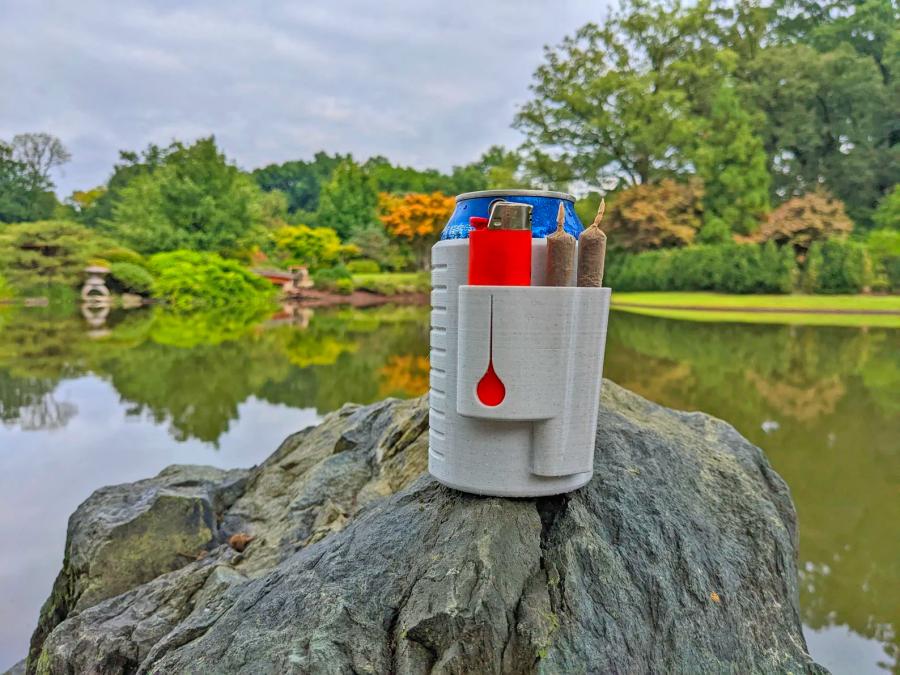 Credit: OlwigIndustriesLLC
Handcrafted meticulously with plastic, the unique koozie offers not just a snug home for your drinks, but also holds a lighter and two joints or cigarettes. A unique feature that sets it apart from its peers, it provides convenience wrapped in a stylish package.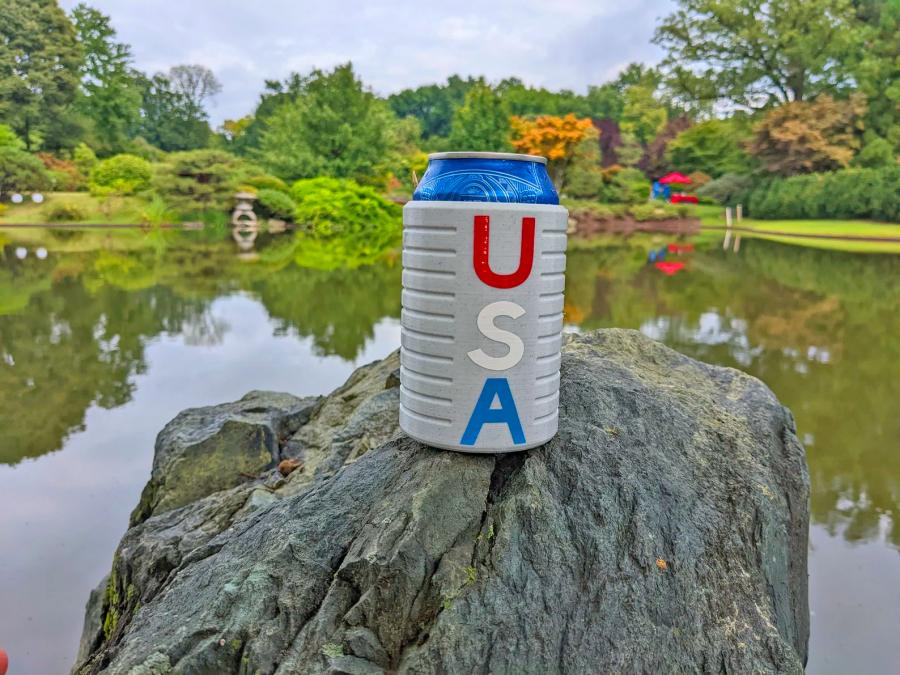 Credit: OlwigIndustriesLLC
Accommodating to different needs, the joint holding koozie is available in two sizes. The regular size comfortably holds standard sized cans and bottles, a perfect fit for your favorite beer or soda. The slim size is tailor-made for the skinnier cans of White Claw, Truly, or even Red Bull. This makes the koozie an adaptable accessory for any occasion. Credit: OlwigIndustriesLLC
Adding a cherry on top is the Woozie's customizable patterns or prints. This attribute allows users to personalize their koozie, making it an extension of their personality or a thoughtful gift. Whether it's a favorite sports team, a quirky pattern, or a fond memory immortalized, the options are vast. Credit: OlwigIndustriesLLC
However, what makes the lighter and joint holding koozie a true game-changer is its air insulation layer. This simple yet effective feature keeps the drink cooler over a prolonged period. A boon on a hot summer day, this additional layer ensures your drink stays refreshing. Credit: OlwigIndustriesLLC
The Woozie isn't just a functional tool but also an ice-breaker. With its unique features and distinctive appearance, it's bound to grab attention and initiate conversations. Whether it's a backyard BBQ, a beach party, or a quiet evening on the patio, the Woozie ensures you're never without a topic of discussion. Credit: OlwigIndustriesLLC
As the creators behind OlwigIndustriesLLC explained, the idea for the Woozie stemmed from their own experience. "The idea for the Woozie came about when my brother and I were out on a sandbar and were running into a problem. We wanted to play some water games while also having our drinks and smokes on us. And from this simple gripe, the Woozie was born." This origin story adds a personal touch to the product, making it even more special. Instead of 2 joins the pockets can also hold up to 5 cigarettes.
With its unique features, the Woozie is an ideal gift for anyone who appreciates a good drink, enjoys a smoke, and cherishes their leisure time. It would be a hit among beach-goers, campers, BBQ enthusiasts, or even those who simply enjoy their downtime at home. Credit: OlwigIndustriesLLC
The Woozie, by providing a three-in-one solution, effectively eliminates the hassle of juggling between a drink, a lighter, and a smoke. This ingenious device encourages a seamless experience, whether it's a social gathering or some quiet time alone. Credit: OlwigIndustriesLLC
In essence, the Woozie Can Cooler by OlwigIndustriesLLC is a testament to human ingenuity and the desire for convenience. It not only promises to keep your drink cold but also ensures that your lighter and smoke are always within reach. This perfect blend of practicality and aesthetics makes the Woozie more than just a can cooler - it's an accessory that redefines the concept of leisure time. Credit: OlwigIndustriesLLC
You can snag a lighter and joint holding beer koozie from their Etsy shop for around $17 bucks! Credit: OlwigIndustriesLLC