The Cactass Is a Butt Shaped Crochet Cactus That You Can Actually Keep Alive
By Ryan on 03/03/2023 9:34 AM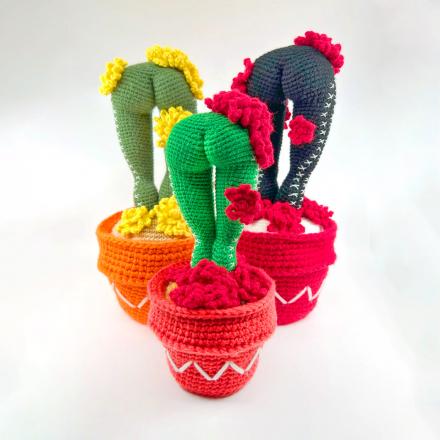 Are you tired of boring home decor? Looking for something quirky and unique to spice up your living space? Look no further than the Cactass, the latest creation from TheArtOtter Etsy shop. This mini crochet cactus is not just any ordinary plant - it's a whimsical and hilarious take on the bottom half of a woman with a big voluptuous behind.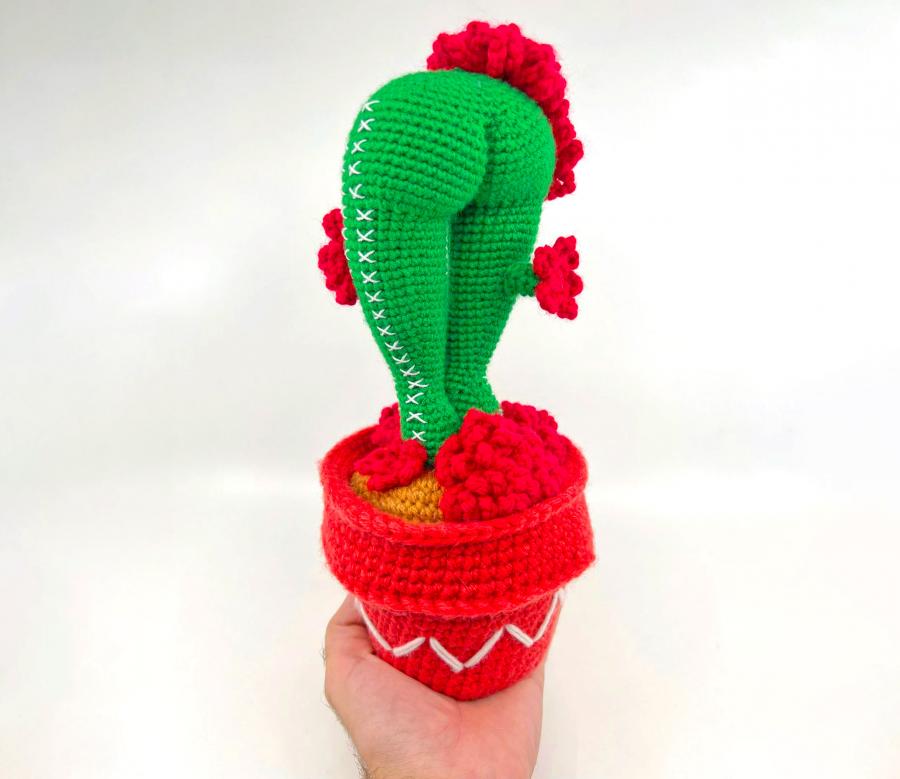 Credit: TheArtOtter
Measuring around 18 inches tall, the Cactass is the perfect size to add a little bit of fun to any room. The legs and butt are crocheted to look like a cactus, complete with little green spikes that will never prick you. And to top it off, the legs are adorned with cute little crocheted flowers that add a pop of color to the green leggings.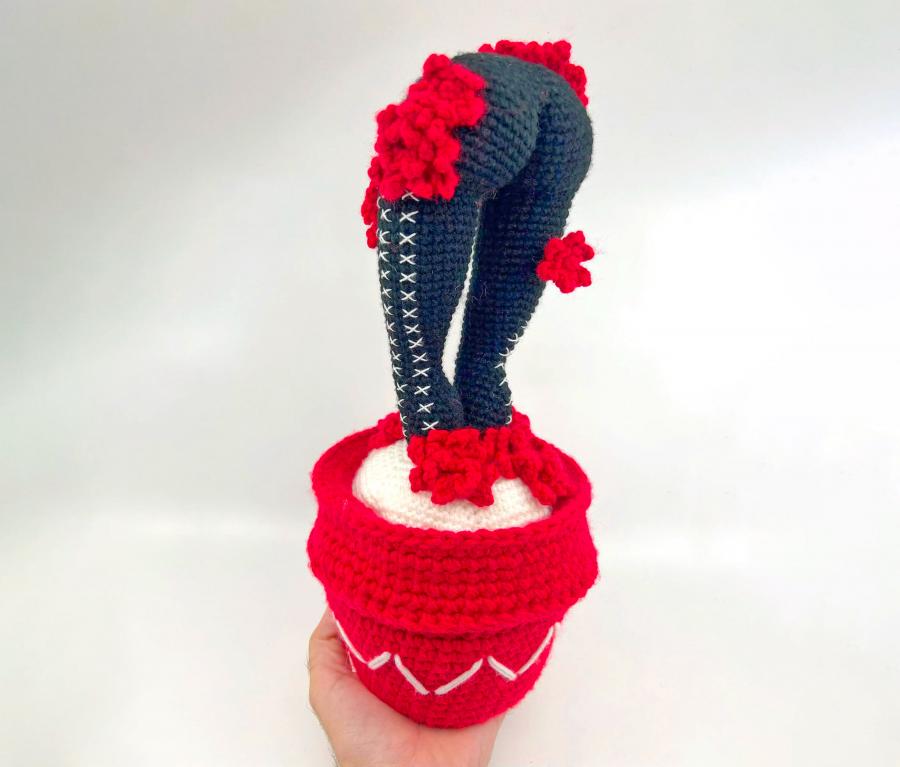 Credit: TheArtOtter
One of the best things about the Cactass is that you can customize it with any color you like. Whether you want it to match your existing decor or stand out as a statement piece, the possibilities are endless. Imagine a bright pink Cactass in your daughter's bedroom, or a sleek black one in your modern living room. The options are truly limitless. Credit: TheArtOtter
But the customization doesn't stop there. TheArtOtter Etsy shop also offers different sizes of the Cactass, so you can choose the perfect size for your space. And if you really want to take things to the next level, you can even request customizations like different types of flowers or different types of cactus shapes. Credit: TheArtOtter
But let's be honest, the real draw of the Cactass is its hilarious and cheeky design. It's the perfect conversation starter for any gathering, and is sure to bring a smile to the face of anyone who sees it. Whether you're a lover of all things quirky or just want to inject a little bit of fun into your home decor, the Cactass is sure to be a hit. Credit: TheArtOtter
And let's not forget about the fact that the Cactass is also incredibly low maintenance. Unlike real cacti, you don't have to worry about watering it or giving it the right amount of sunlight. It will always look perfect, no matter where you place it. Credit: TheArtOtter
Whether you're looking for a fun addition to your own home or a unique gift for a friend, this mini crochet cactus is sure to be a hit. And who knows, it might even inspire you to start a whole collection of quirky crocheted plants. Credit: TheArtOtter
You can snag the Cactass women leggings crochet cactus pattern from their Etsy shop for around $5 bucks! Credit: TheArtOtter
Though they don't anymore, the same shop used to sell an already made Cactass for around $190 bucks! Perhaps you could reach out to them to see if they still offer that. Credit: TheArtOtter