This Stinky Butler Toilet Paper Holder Is Sure To Add Some Humor To Your Bathroom
By Ryan on 10/31/2023 9:10 AM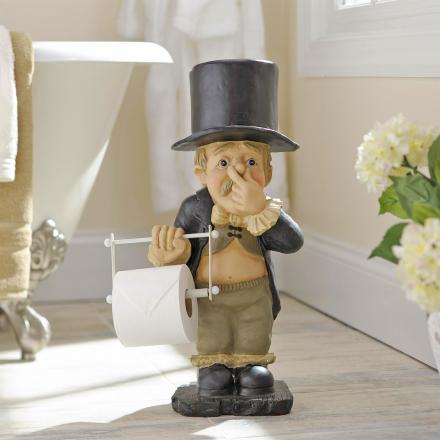 Do you want to give your bathroom a makeover and add a little personality to it? How about a bathroom butler who is old and creepy. Probably the old butler will be a favorite among your family and little ones because he looks real and lifelike. Anyone who uses your bathroom will definitely come out asking where you found such an amazing butler. He's always equipped with toilet paper to complete the look and it will be easy to keep tabs and make sure you're never running out of toilet paper.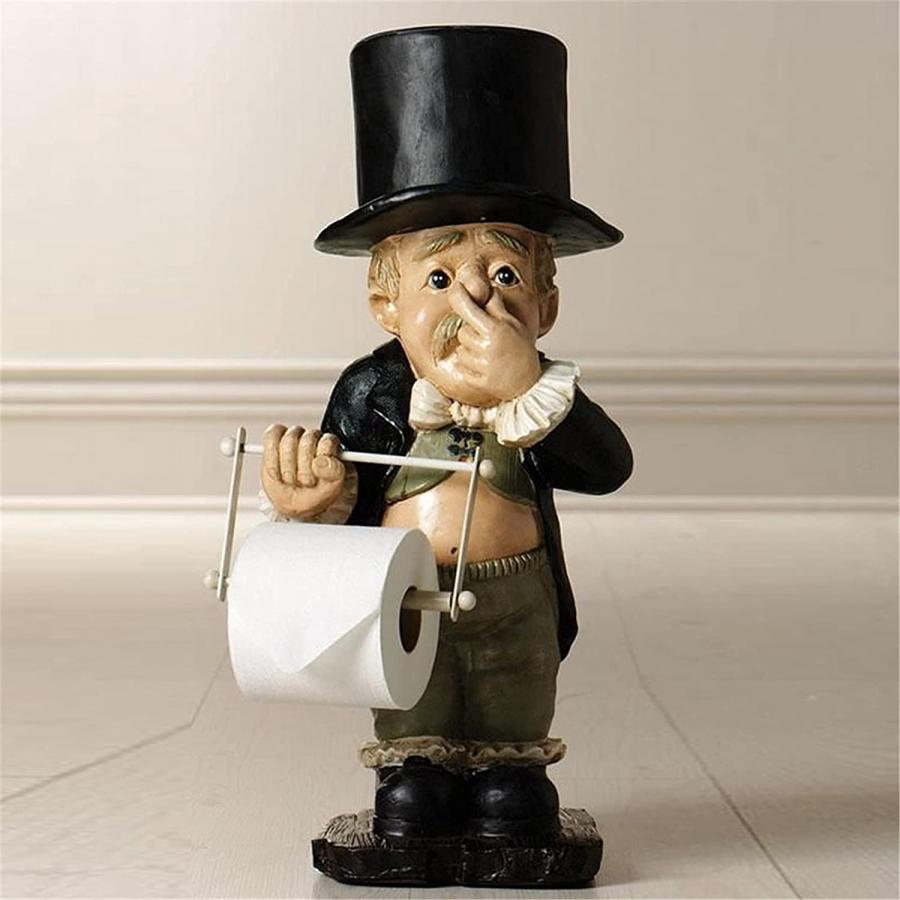 This butler toilet paper holder can be placed conveniently in any bathroom. The holder is tiny but very effective and will provide heartfelt moments in the bathroom. It's made of high-quality material making it durable and long-lasting. You'll be adding some fun and creative décor to your bathroom.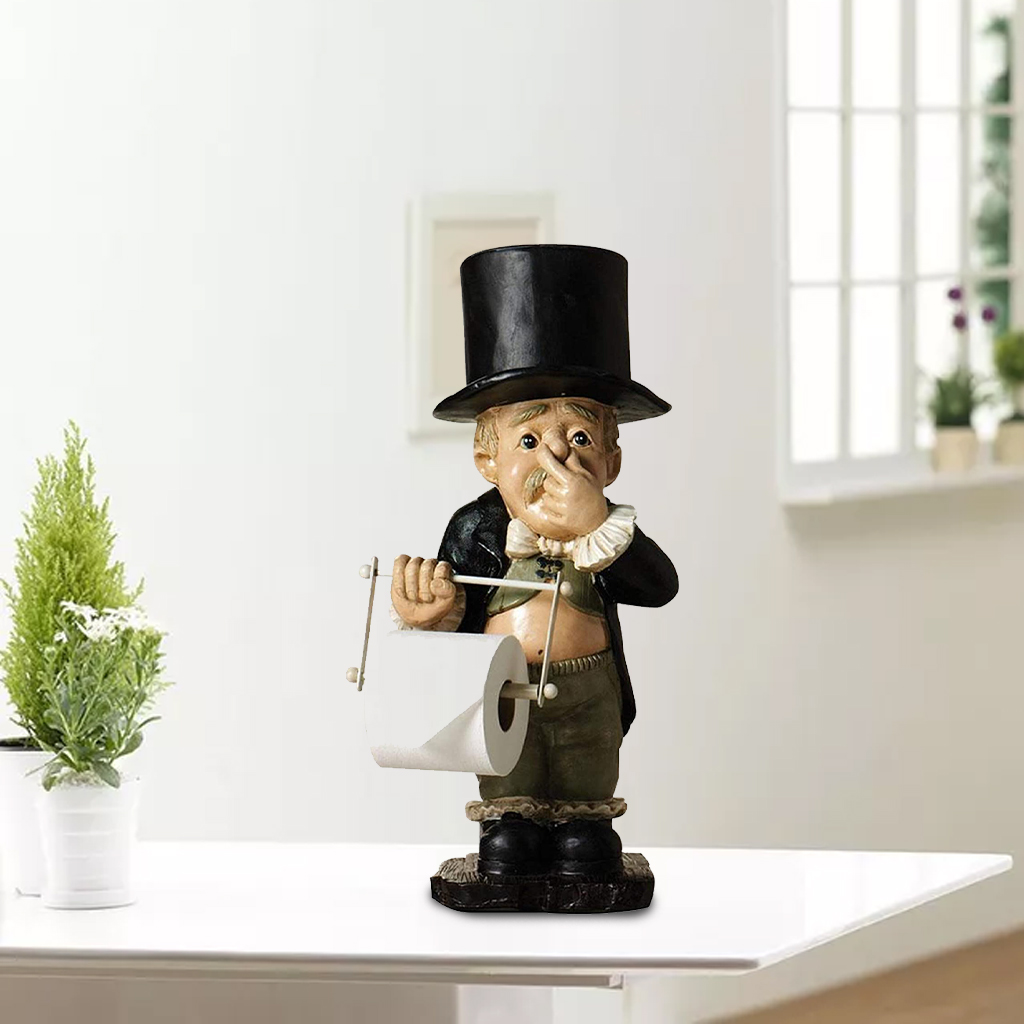 It's crafted from raisin with some impressive and fun detailing, a unique bathroom accessory that will add a comical flair to any bathroom. Cheer up your bathroom today with this piece of magic that will completely transform your bathroom. It's one of those gifts that are perfectly suited to a housewarming because the design is simple, effective and a good gift for the occasion.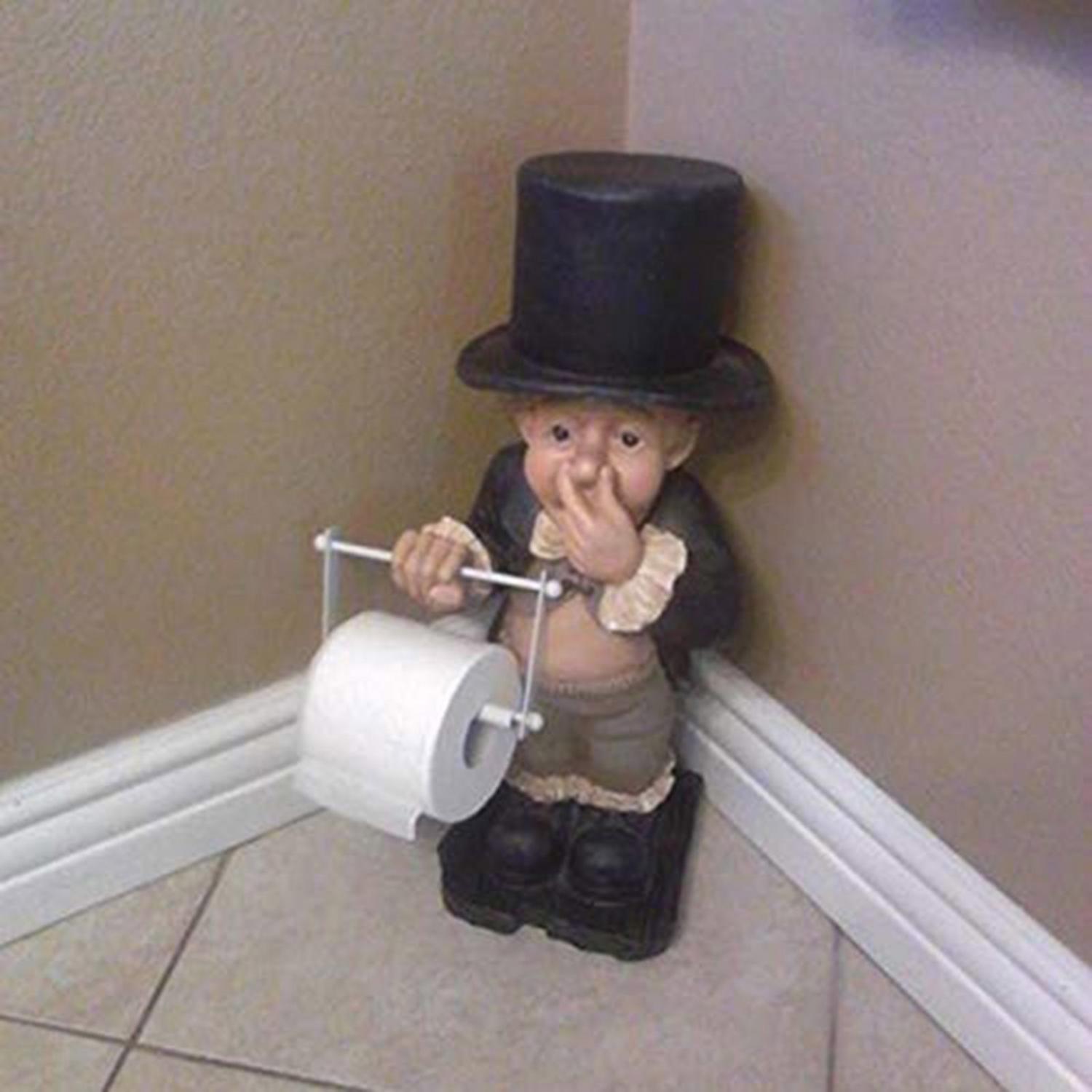 Any residential bathroom will appreciate the need for this eco-friendly product that is designed for exactly that. There will be no chance for guests to be caught with their pants down when the butler toilet paper is at hand to ensure a constant supply of tissue paper rolls. It's an ingenious solution that will fit into any refined bathroom setup no matter how large.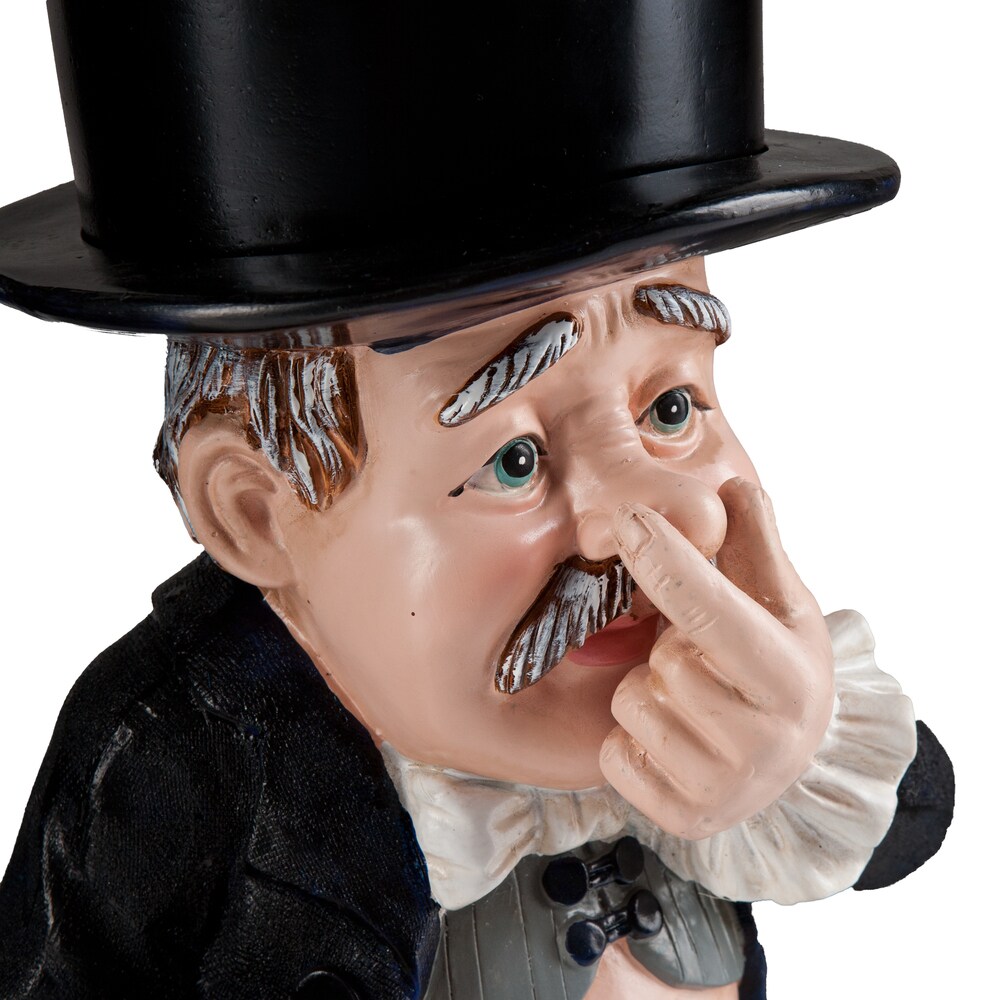 The butler will be a breath of fresh air at a place where it's really needed. It can conveniently hold one tissue paper at a time and it is super cute!! The butler will easily outlast any other piece of bathroom décor you have because the quality is out of this world.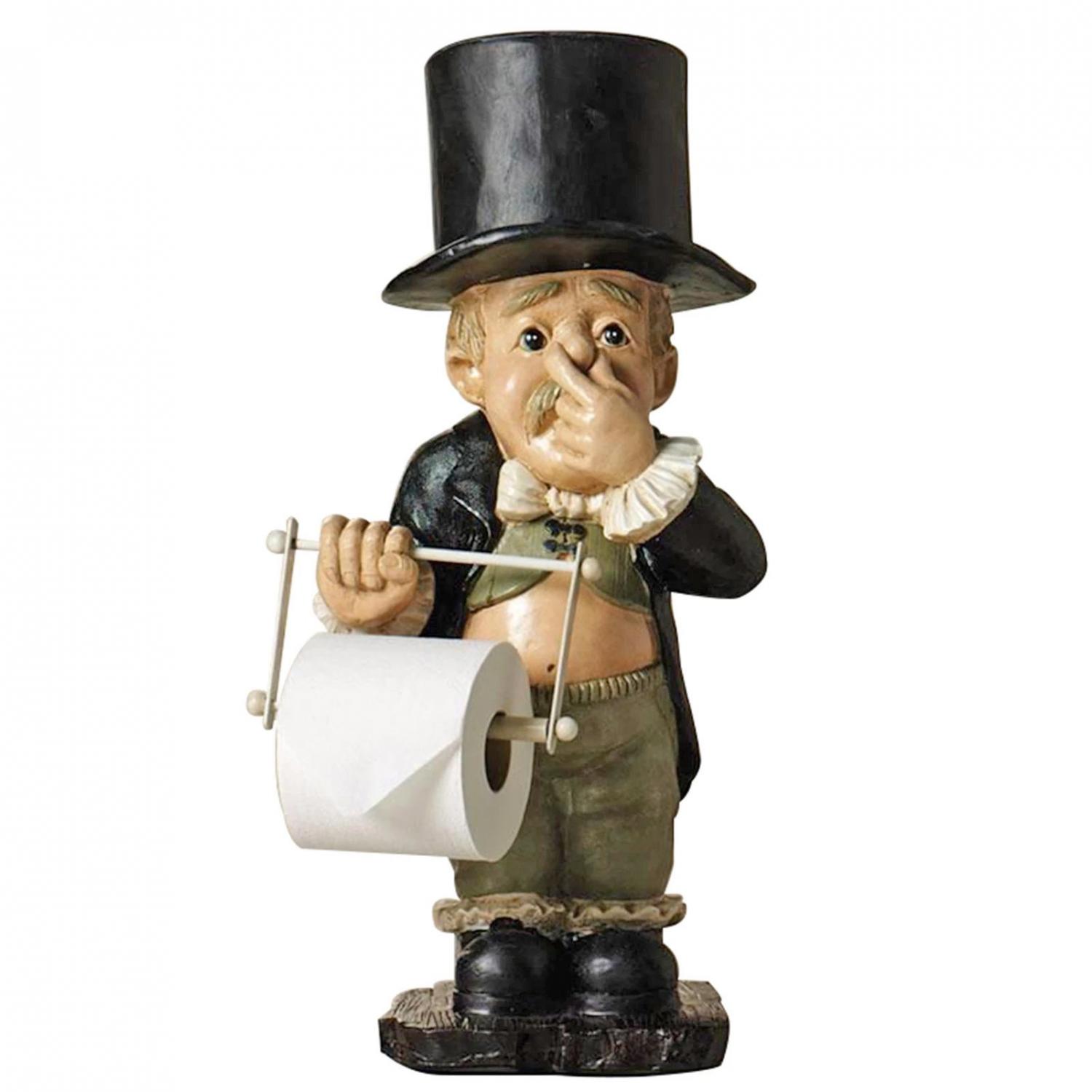 The kids will most likely see the fun in it and the ones who need convincing to visit the bathroom will have a new butler to help them. The butler is holding the nose in disgust which adds a nice little touch to it. Cleaning the butler toilet paper holder is so easy that he might actually do it himself, anyway just a wipe with a wet cloth will do the trick. It's a hilarious addition to any bathroom décor and the butler is dressed in hues of black, khaki, cream, and white. It's a classic butler look, only tiny in form. The butler toilet paper holder measures 6 x 4 x 12 inches and is designed to hold one roll of tissue paper at a time.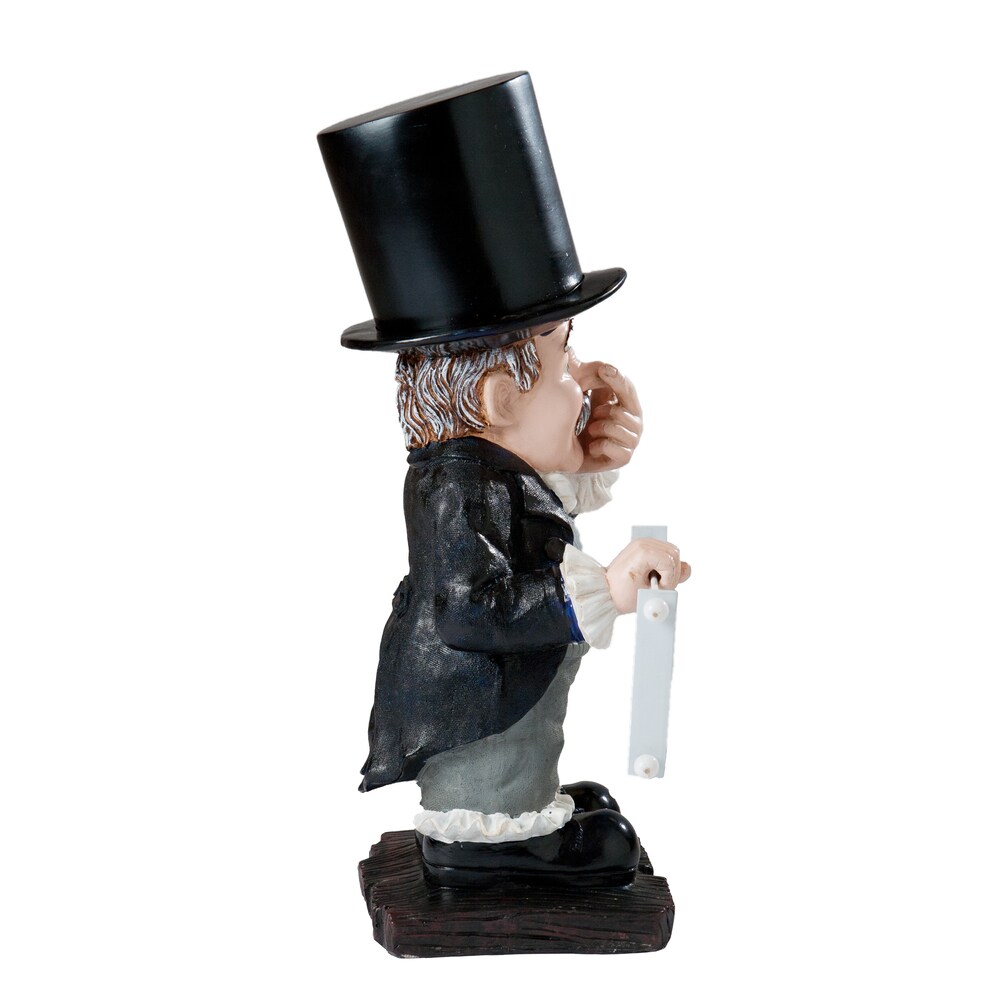 A butler's work is never done, and this one will add a great whimsical touch to any bathroom. It's made specifically from cold cast resin and the single roll holder is placed on the butler's hand.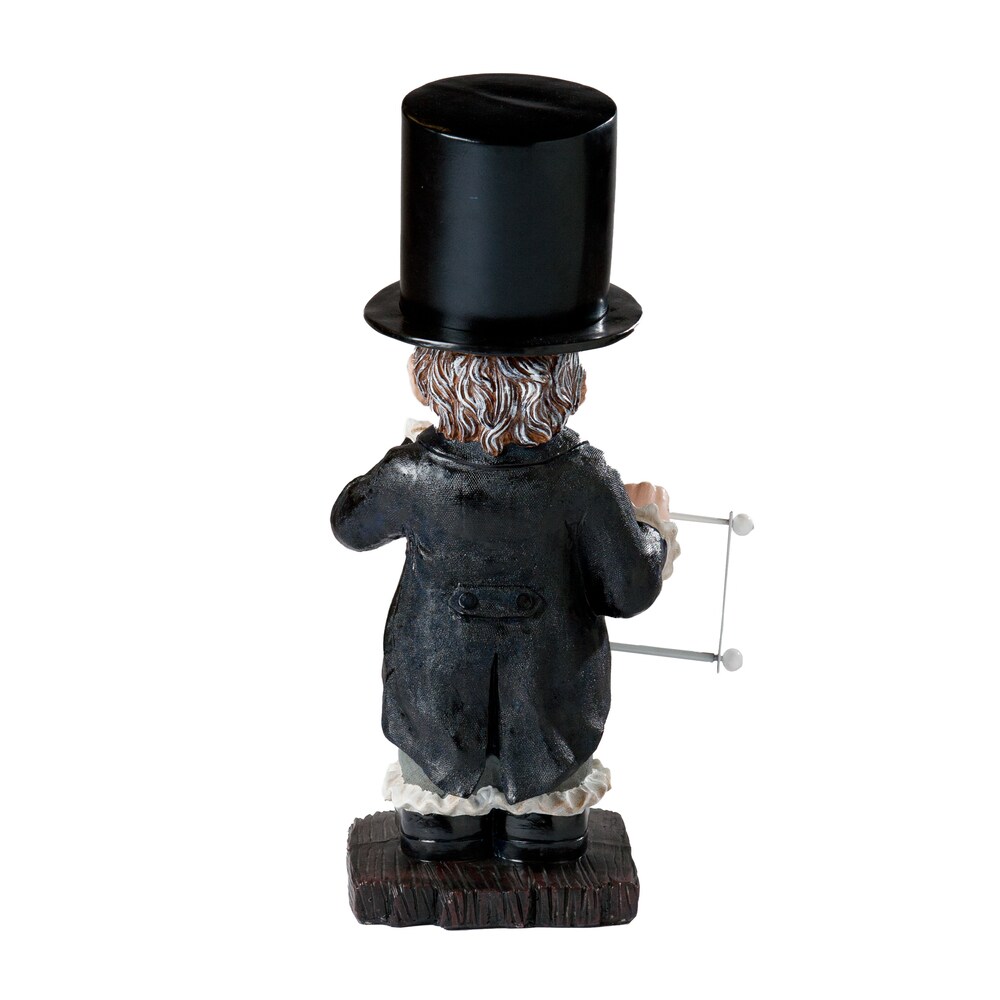 Anyone with a large bathroom and a good sense of humor will love this toilet paper holder. Some gifts are personal and eternal and this whimsy piece of magic is one of them.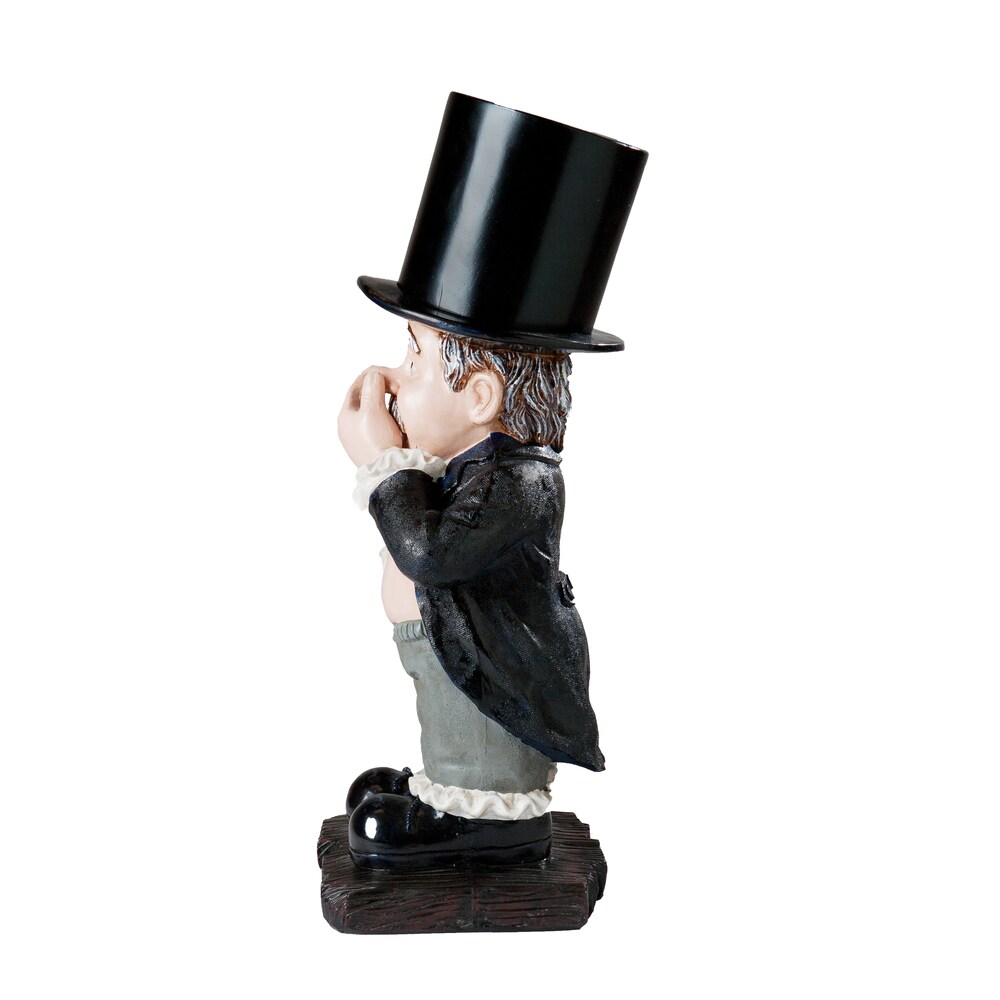 It's creative, innovative, funny, and not to mention very effective at handing out those tissue rolls. An exquisite bathroom product that is designed for everyday living. Your close friends and family will be intrigued by this unexpected helper in the bathroom.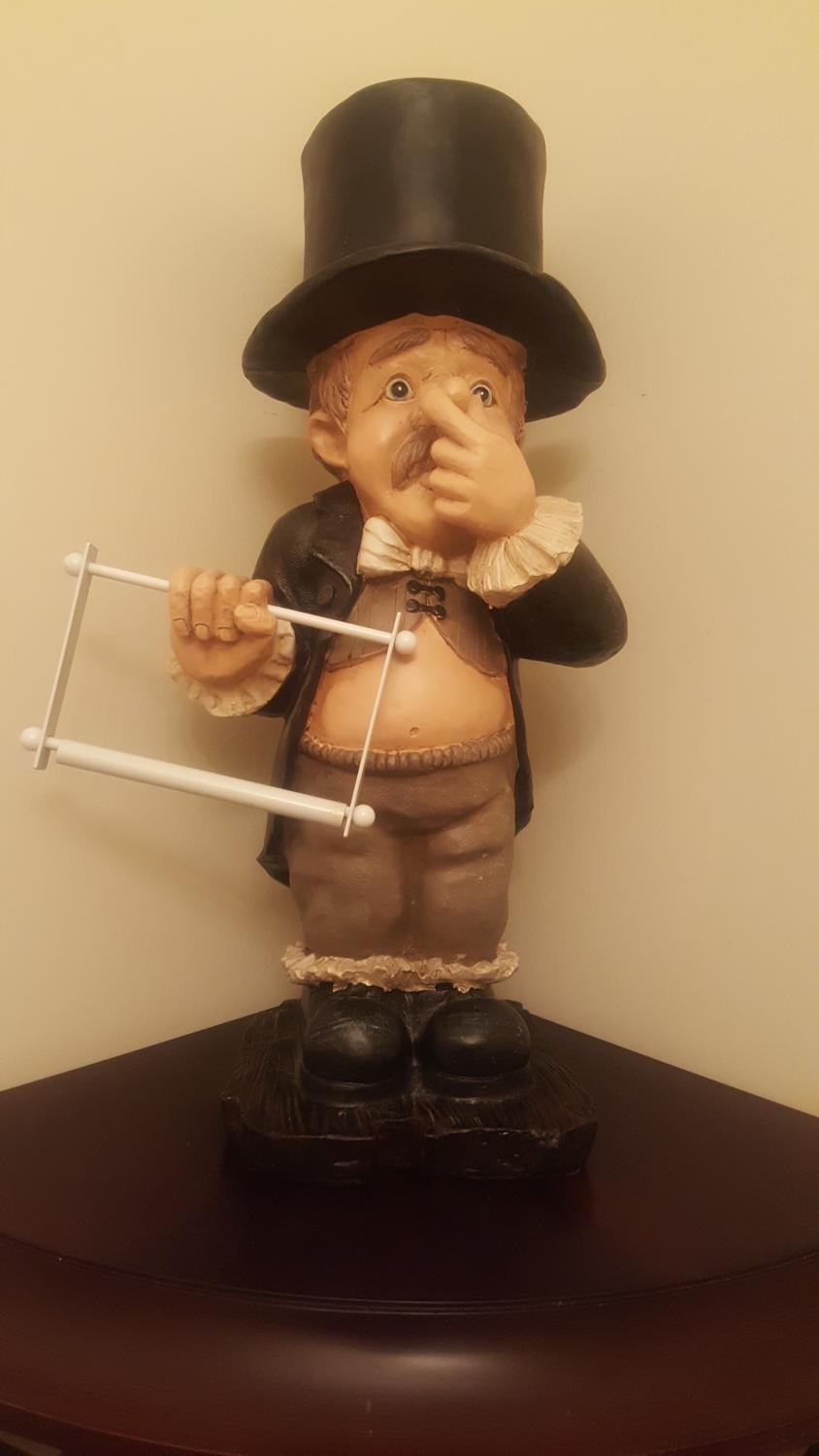 You can snag the funny butler plugging his nose toilet paper holder from Amazon for around 20-35 bucks depending on which version you select!