Bunch-O-Balloons Makes 100 Water Balloons Per Minute
By Ryan on 07/23/2014 5:02 AM (Updated: 12/12/2017 9:56 PM)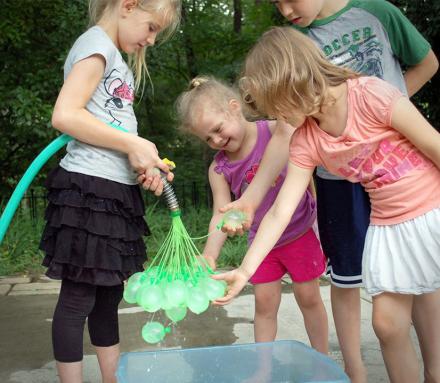 I think the worst part about making water balloons is when you tie the end of it and your finger gets stuck in the knot and it turns a funky purple color, at which point you're probably better off cutting off your finger than dealing with the pain and the pressure building in the tip of your finger. Bunch O Balloons is a device that can fill up to 100 water balloons in under a minute, which lets you spend less time filling up the water balloons, and more time throwing them at grannies, or out of 6 six-story windows onto strangers walking by.
Simply attach the device to the end of your hose, turn your hose on, and within seconds a batch of 37 balloons are filled up at the same time. Once they are filled, just give the hose a quick shake and the balloons will fall off the end of the attachment and in to your designated water balloon bucket. The best part is they tie themselves through a complex process known as magic.
Bunch O Balloons are not reusable or refillable, as the process would take as long as normally filling up water balloons, the leftover stems are recyclable, and they are currently in a funding phase on Kickstarter, so go reserve yours now, and be sure to check out the speedy water balloon filler in action via the videos below.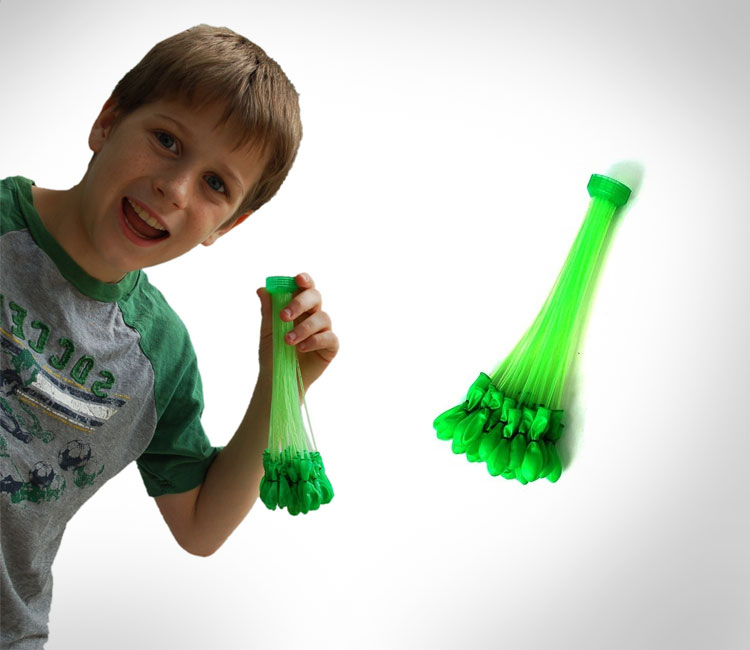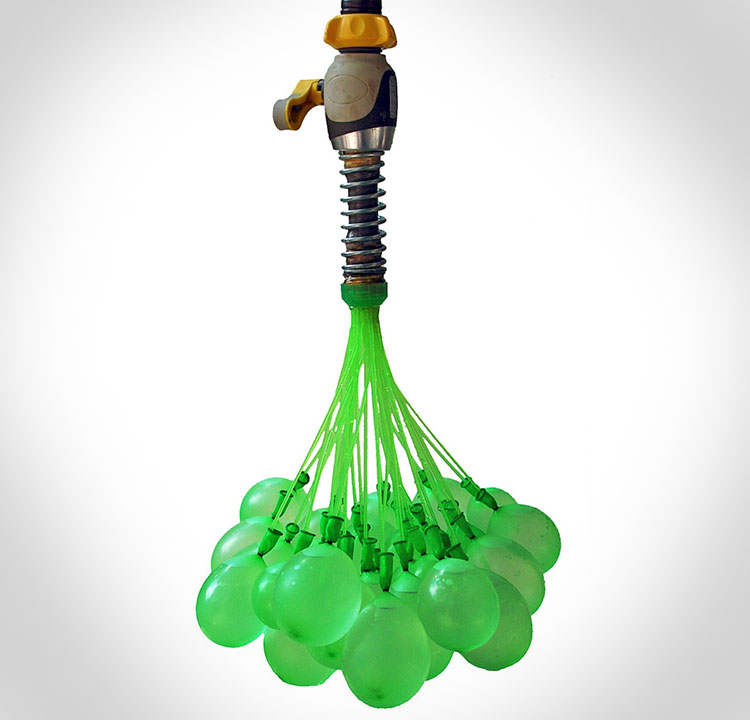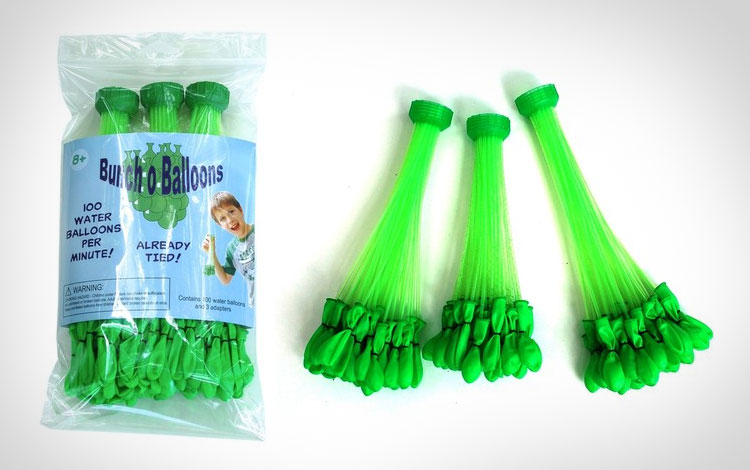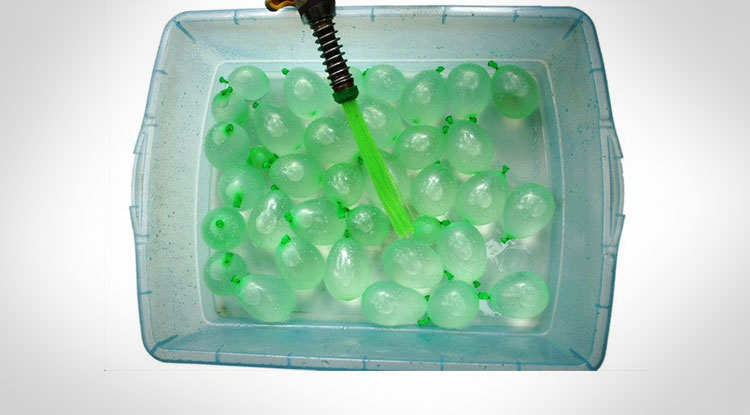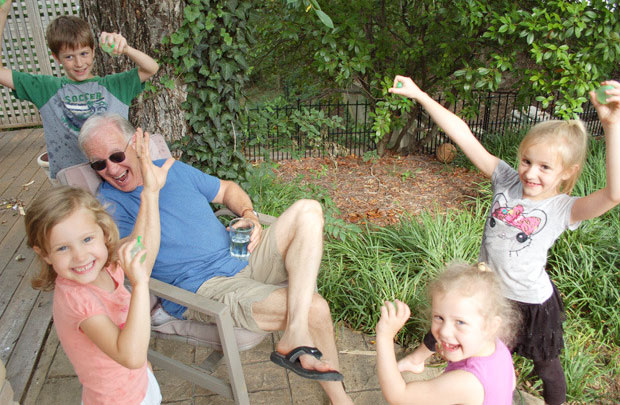 Subscribe To Our YouTube Channel