Buggy Bagrider Lets You Tow Your Child On Your Luggage While Traveling
By Ryan on 05/17/2018 11:25 AM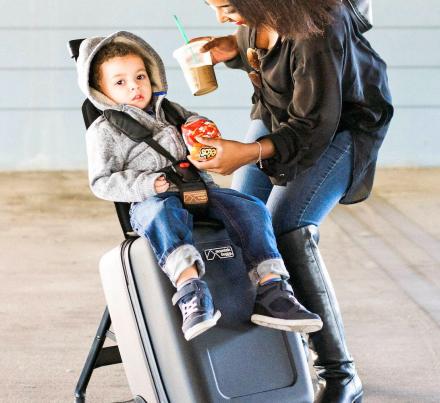 If there's anything worse in life other than having to navigate through airports with small children, please let me know. If you're looking to not travel with a stroller when flying, the Buggy Bagrider might be for you. It's a piece of carry-on luggage that doubles as a stroller! Your child gets securely strapped in right on top of your bag, and in essence, is the ultimate kids travel solution.
A perfect gift for parents of young children that frequently travel, the Buggy Bagrider lets you skip the stroller, and keeps you from having to carry yet another dead-load (your toddler) while traveling and walking through the airport.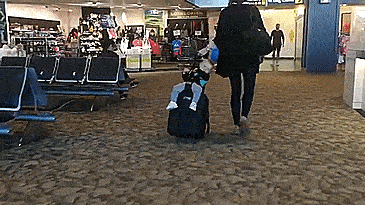 To use it, just twist the handle on the back of the luggage, pull-up the main pulling handle, and strap your child in using the secure buckles. It'll look like they're in an actual car seat, except it's located right on your carry-on luggage. Though, when no carrying is necessary, the Buggy Bagrider transforms back into just a regular piece of luggage.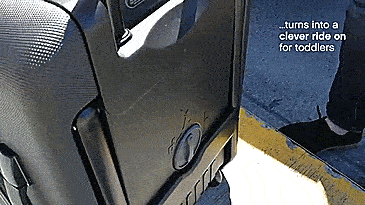 The Buggy Bagrider has a separate set of wheels that pop-out from the luggage, to offer extra support and stability while transporting your toddler, using 4 instead of 2. Plus, the extra set of legs let you stand the luggage upright with your child on it without worry of it tipping over.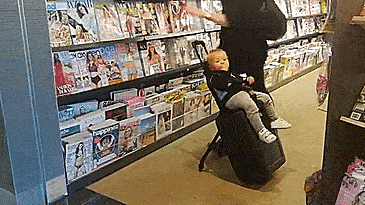 The luggage stroller turns from luggage to stroller mode with the simple twist of a button, comes with an easy to attach cushioned seat liner, is super durable, and is able to hold children that weigh up to 33 lbs.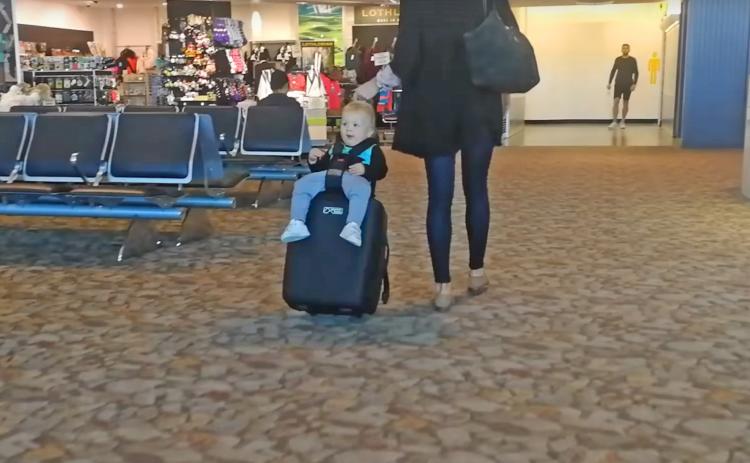 Check out the unique carry-on luggage that doubles as a stroller in action via the video below.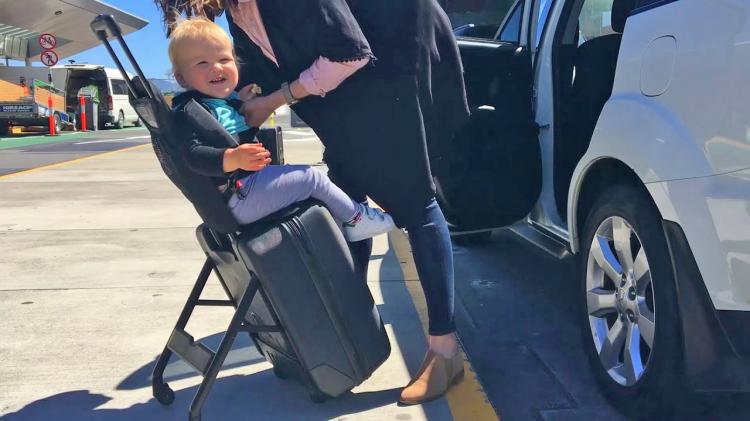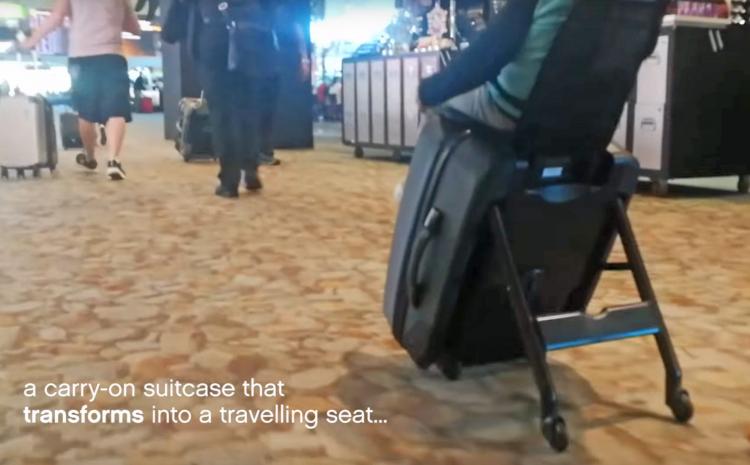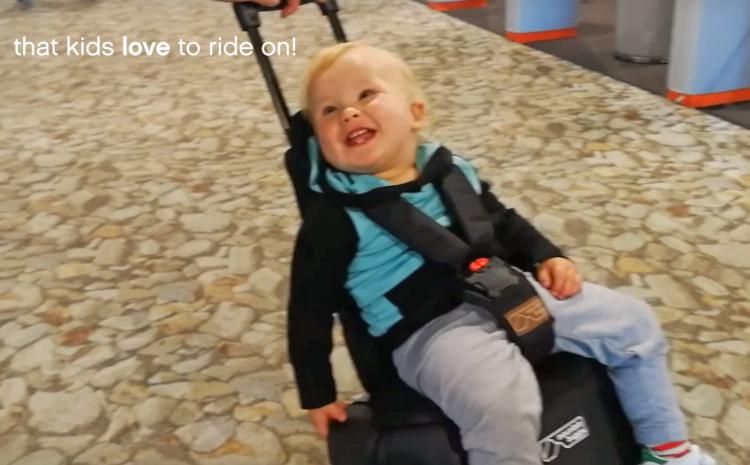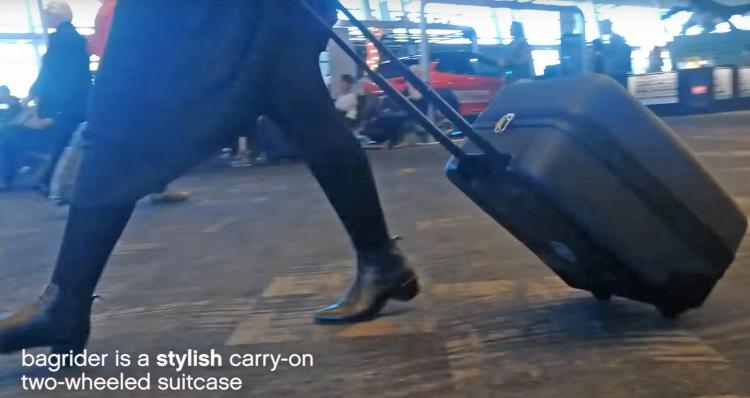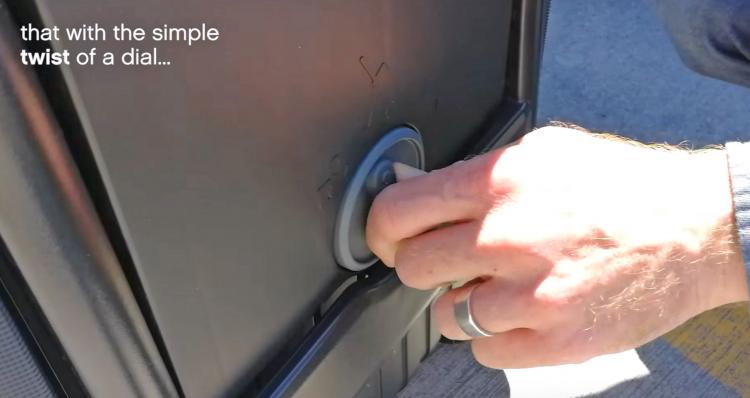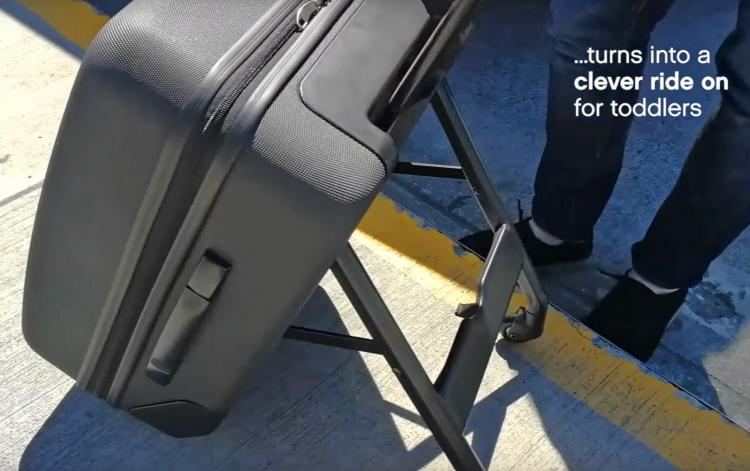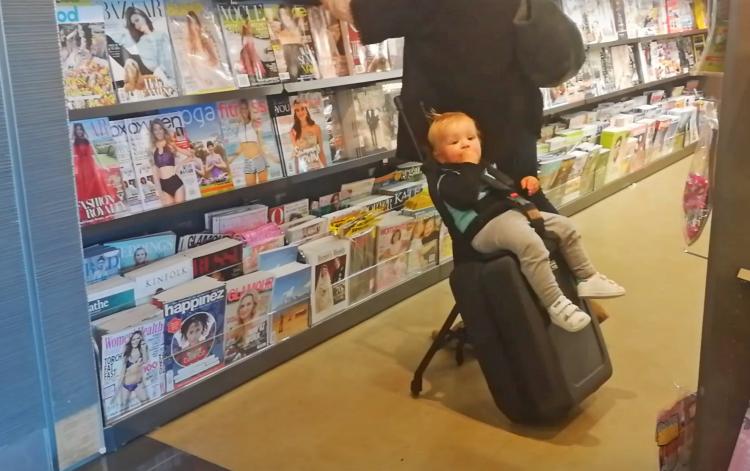 Subscribe To Our YouTube Channel