This Brownie Pan Makes Diamond Shaped Brownies So Every Piece Is An Edge
By Ryan on 06/19/2015 2:01 AM (Updated: 02/19/2018 7:41 PM)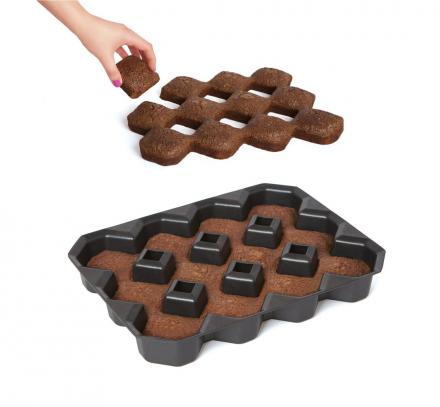 The Bakelicious Crispy Corner Pan is a brownie pan that makes diamond shaped brownies (or I guess just square shaped brownies at an angle if you're gonna be weird about it), so that every piece is an edge, and a whole edge all the way around for that matter.
You may be familiar with the Edge Brownie Pan that makes brownies in a zig-zag type design so that they all have at least two edges, well this diamond shaped brownie maker makes each brownie have be a full edge, as in all four sides of each brownie are edges. What's next? A brownie pan that makes no brownies? Well, that just wouldn't make any sense now would it?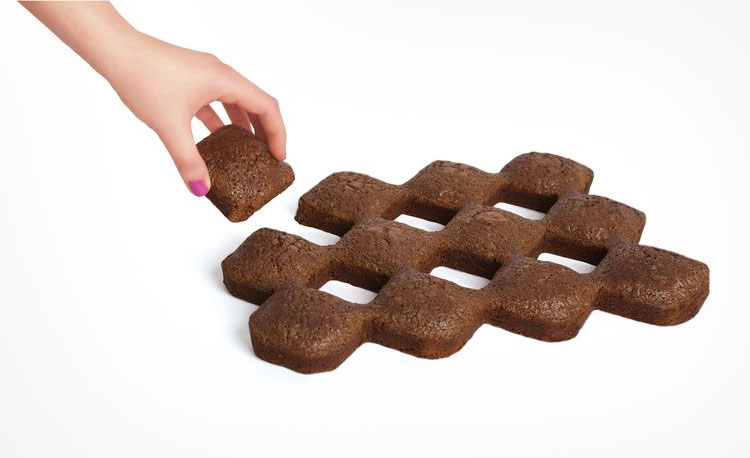 The diamond shaped brownie pan is made from carbon-steel, uses non-stick material, is black in color, makes brownies that are 3 inches wide x 3 inches long, makes 16 total brownies with each batch, and the whole pan measures 13.75 inches long x 10.625 inches wide x 1.5 inches deep.