Brew Cutlery: Silverware With a Bottle Opener On Each Piece
By Ryan on 09/02/2015 5:23 AM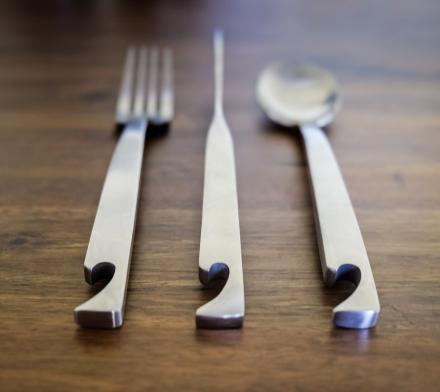 Brew Cutlery is a set of finely crafted silverware that offers a bottle opener on the end of each piece of silverware. You probably thought the spork was it for innovation in the silverware space, but here we are... No longer will you need to get up, dig through your junk drawer, and walk all the way back to the dinner table after your child brings you a beer for dinner, now you can simply pick up your knife, fork, or spoon, and remove the bottle cap immediately from your beer. Perfect for any individual that might enjoy the two finest pleasures in life, which are of course eating and drinking beer.
The bottle opener silverware is made from stainless steel, are sold in 3 piece sets (a fork, a spoon, and a knife), all of which have a bottle opener on the end of them, come in an elegant box, and each set weighs 1.2 lbs, and measures 12 inches long x 6 inches wide x 4 inches deep.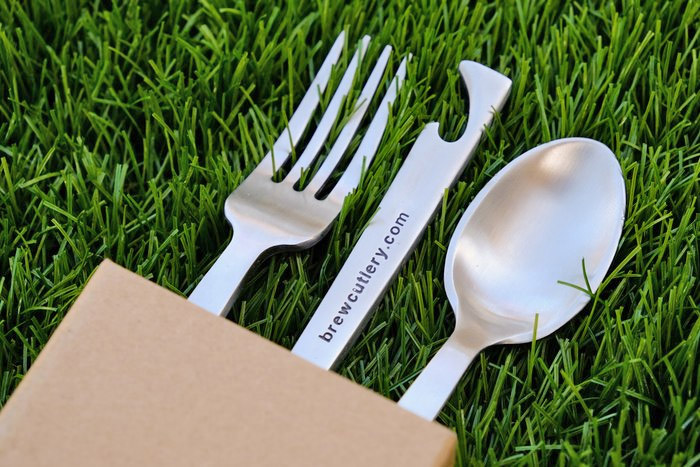 The Brew Cutlery was originally funded by a successful Kickstarter campaign that they ran back in February of 2014 where they raised over $20,000 to bring the project to life, and now, the silverware bottle openers are fully for sale on their website.