Breathalyzer Costume - Blow Here Alcohol Test Halloween Costume
By Ryan on 09/28/2017 3:11 PM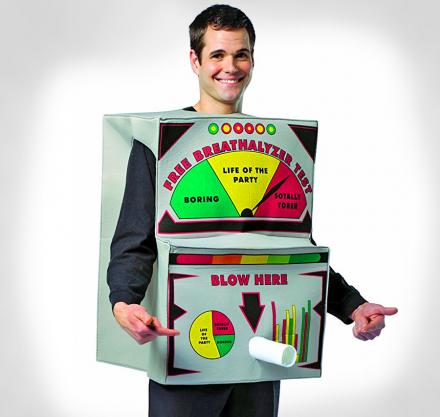 There's something quite magical about really terrible costumes. Like ones that really don't make you think too hard to get it, are quite obvious what they're supposed to mean, are quite cheap to buy, and are still quite hilarious. Take for example this breathalyzer Halloween costume.
The breathalyzer costume is really just what it looks like. You're literally dressed as a breathalyzer, and best of all, the blow test tube is located right in front of your genitals. What better way to start a conversation with a girl at a party then to offer a free breathalyzer test and point to your junk.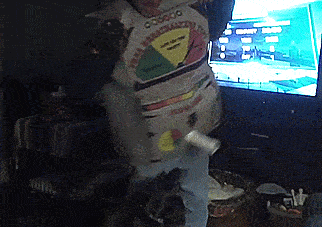 The breathalyzer costume is about as simple as it gets when it comes to unique and hilarious Halloween costumes, as it's just 1 piece that you throw over you head and you're done. Unlike those intricate costumes that take hours to put together and onto your body.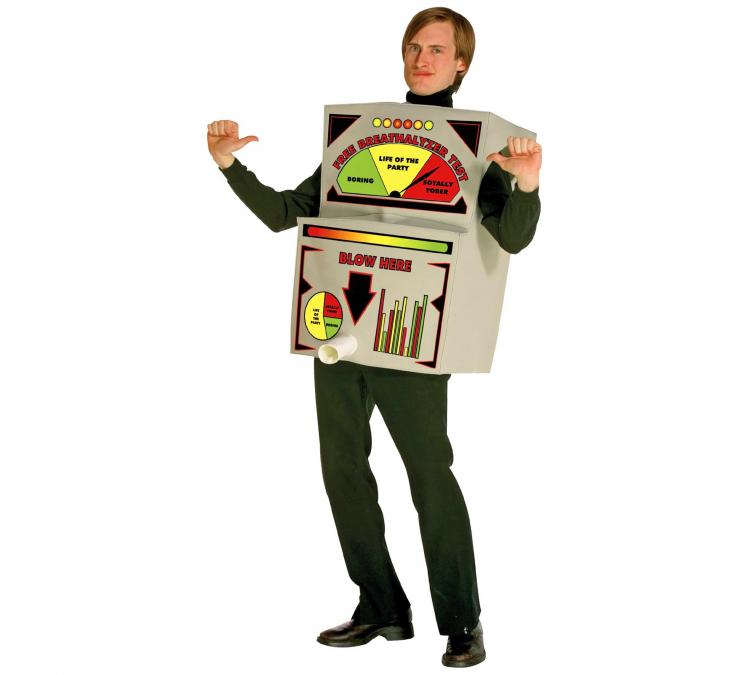 The breathalyzer costume features a non-functioning gauge at the top of it that says boring, life of the party, and sotally tober. With the gauge arrow permanently pointing towards sotally tober.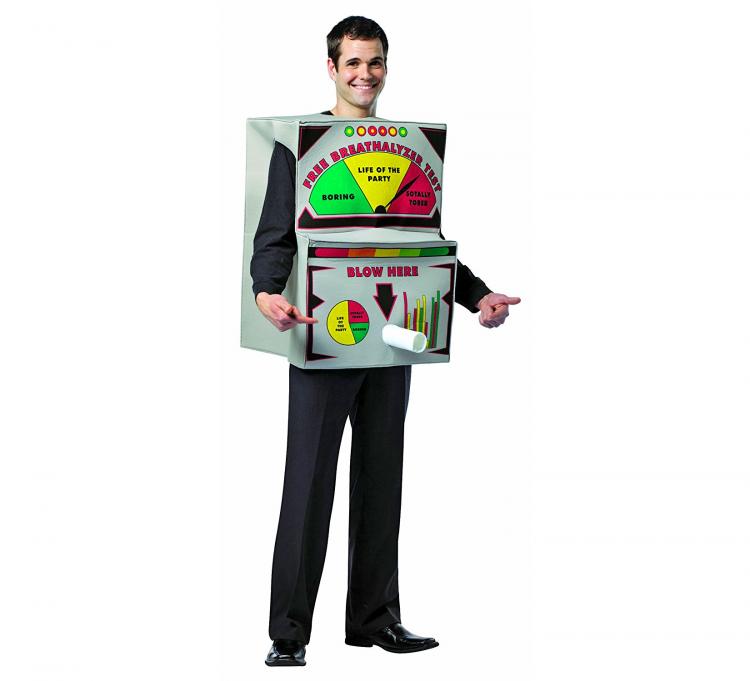 The Blow Here alcohol test costume is made from 100% polyester, is one size fits most adult humans, does not include any shirts or pants, and may vary slightly in color due to inherent manufacturing variations.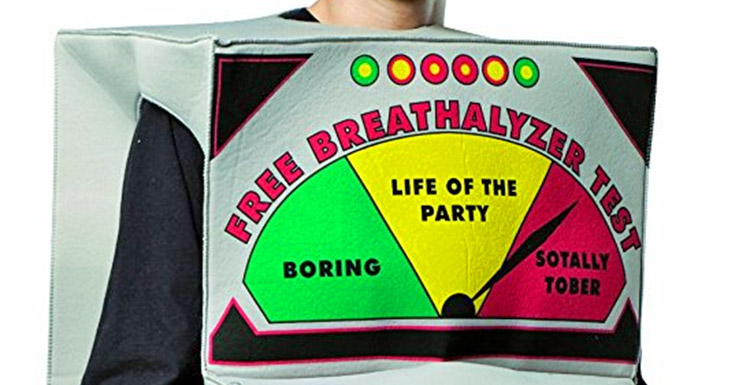 Check out the breathalyzer 'Blow Here' costume in action via the video below.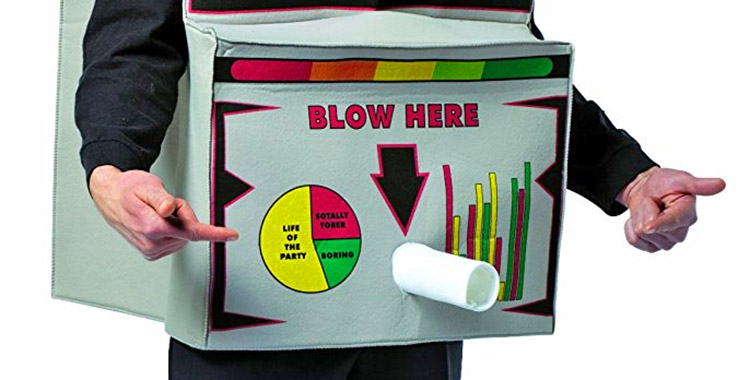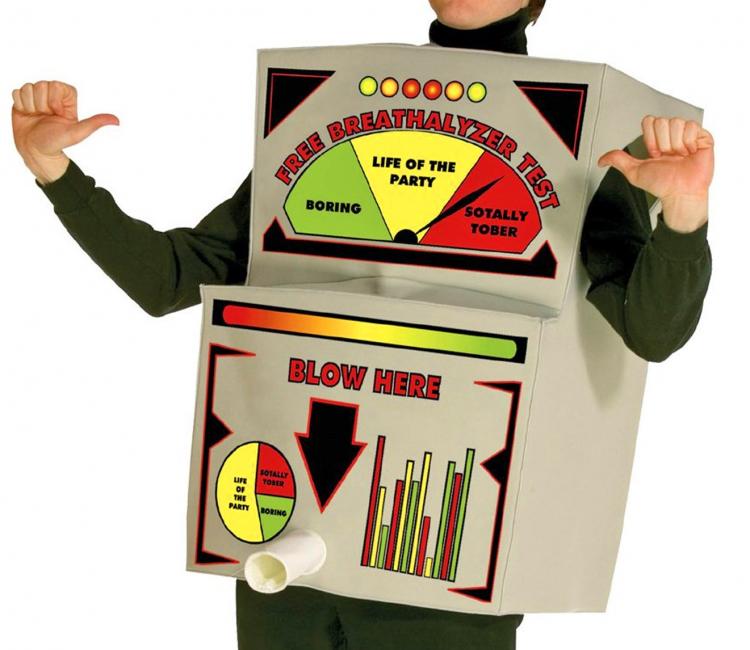 Subscribe To Our YouTube Channel