These Boxer Kilts Provide Better Airflow than Regular Boxers or Briefs
By Ryan on 05/09/2022 1:58 PM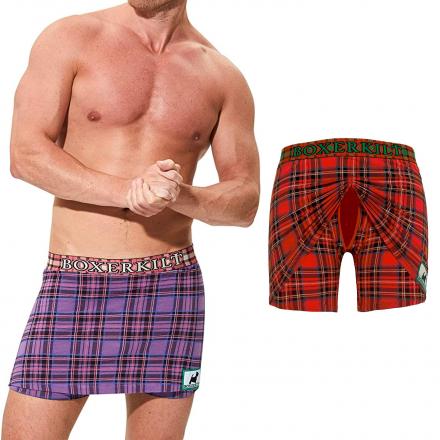 Staying comfortable all day is no easy task for the average man out there, and particularly below the belt where our body parts don't do us any favors. The restrictiveness of most male underwear can make it uncomfortable to even go out, which is why many choose to "go commando" — a move that brings its own risks, like the potential for unwanted encounters with the zipper.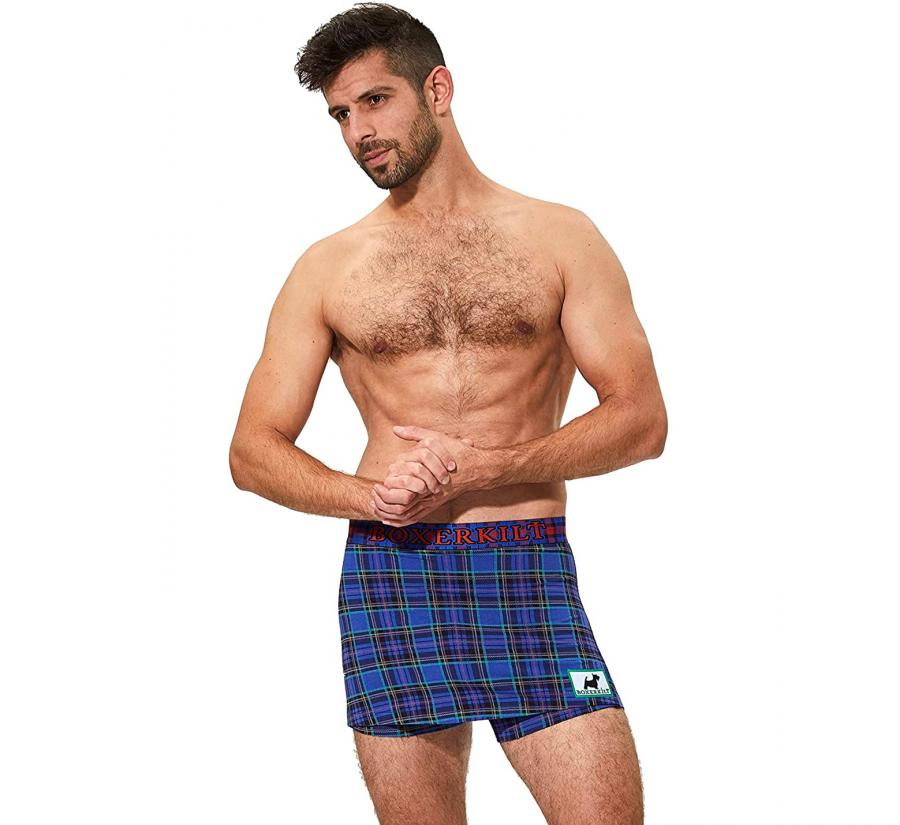 It's worth noting that there is now a bold solution to all of these problems, called the "boxer kilt" by a company of the same name and made to help free your goods from scrunchy, sweaty captivity.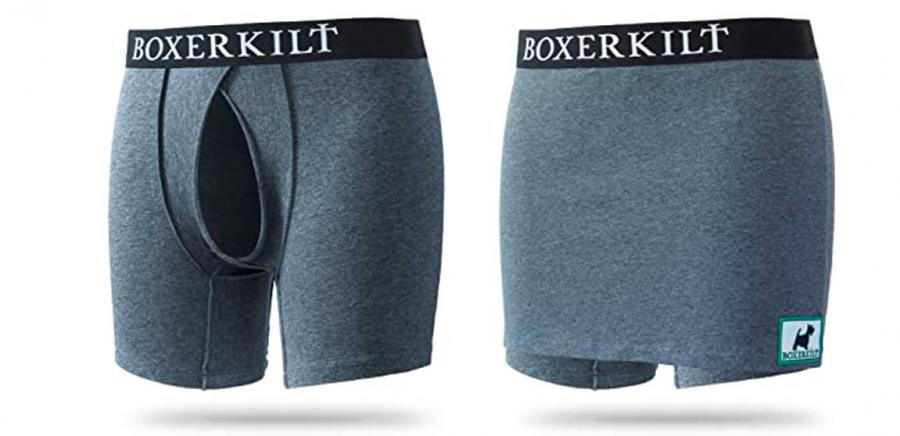 Now you can keep the air flowing with these boxer kilts on Amazon, which are made without the pouch normally found in briefs or boxers in order to increase airflow to your pals.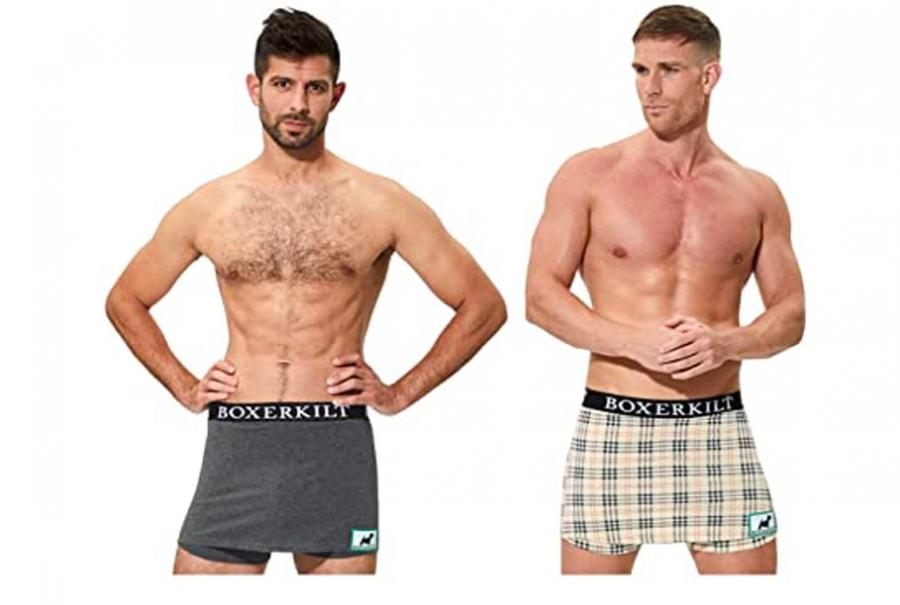 Instead of the classic and restrictive pouch, these boxer kilts feature a soft, edgeless opening and a front-covering panel of fabric for increased airflow and fewer bunch-ups.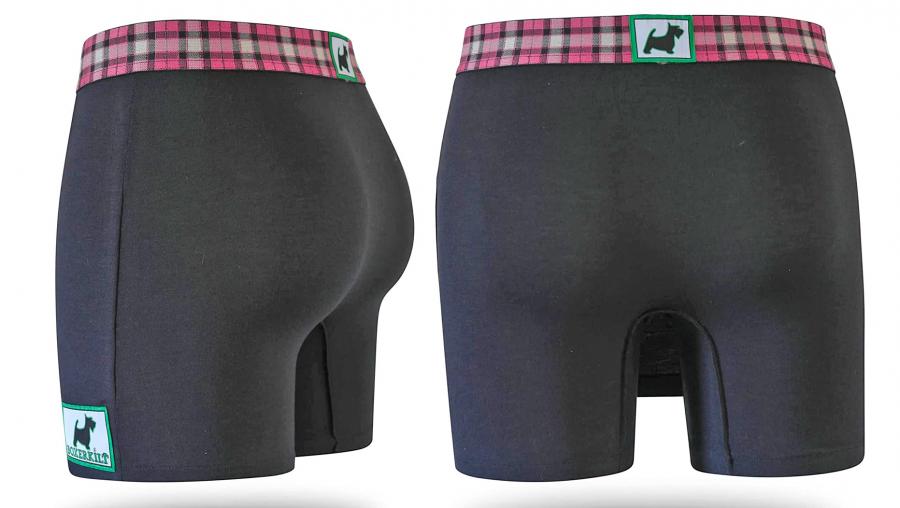 The boxer kilt is designed to mitigate restriction for your goods, maximizing comfort throughout the day whether you're working from home, at a jobsite, or doing something completely random that you don't want your bunchy boys to distract you from.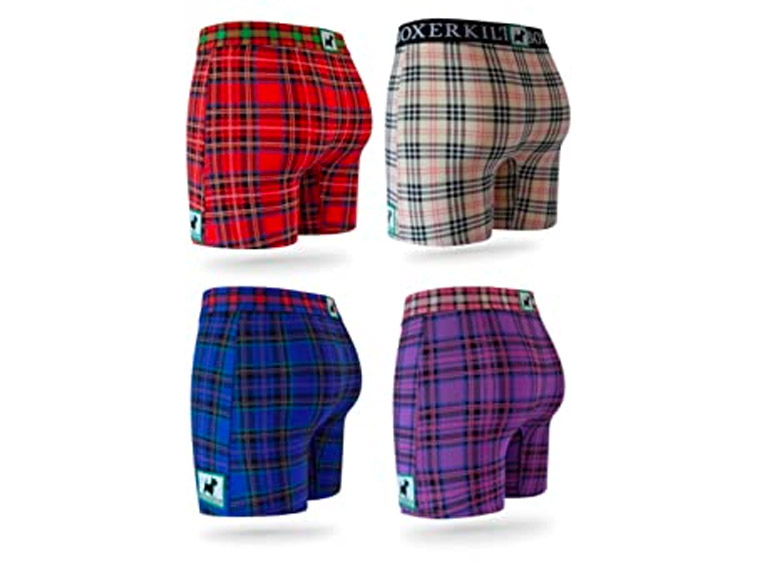 A more ergonomic boxer solution, buyers say this boxer kilt is super comfortable and breathable. The boxer kilts are perfect for everyday use inside regular pants, or for wearing underneath an actual kilt.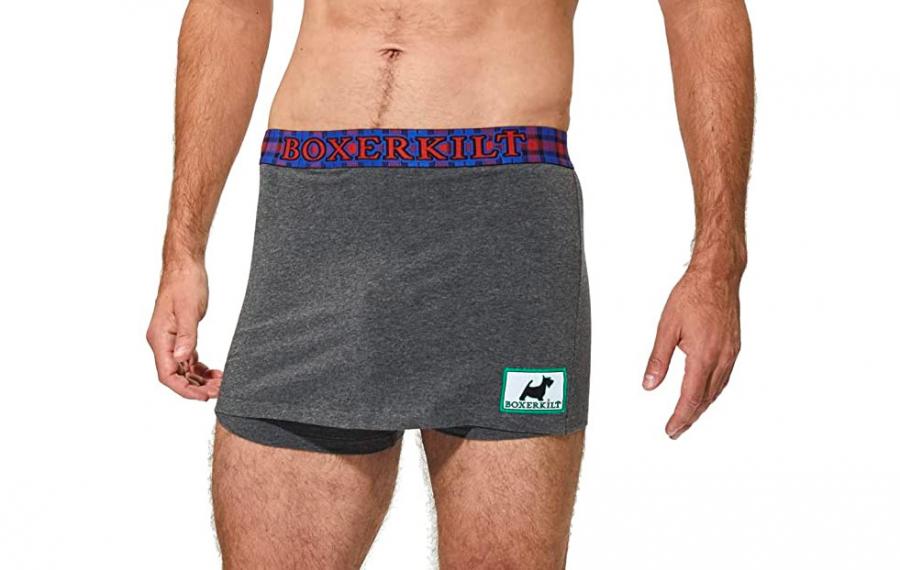 These boxers for increasing airflow are made from 45 percent cotton, 45 percent bamboo and 10 percent spandex, as detailed in the product description. The result is a super comfortable and non-constricting underwear set that lets the air flow even when you're wearing pants.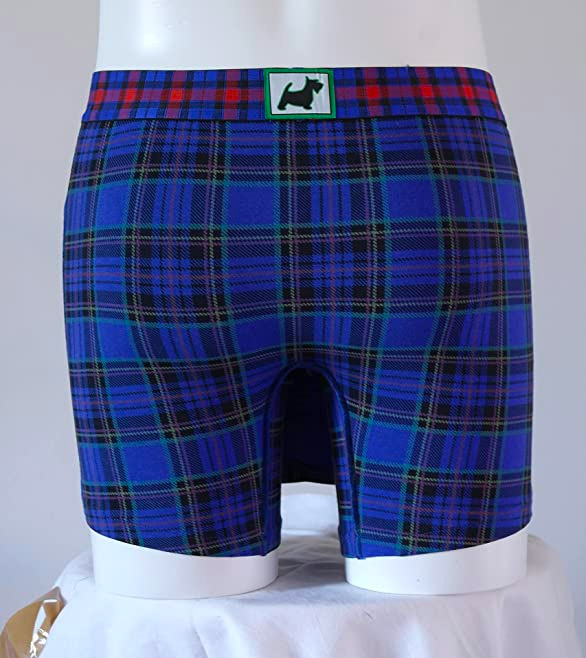 You can buy these boxer kilts in blue, purple, tan, red, black and gray, each of which has a classic and simple plaid design. You can buy them in medium, large and x-large sizes, but the company says it plans to start making them in larger sizes soon according to a response in the Q&A section. Purchase of this boxer kilt package comes with four pairs of the pouchless boxers, and even buyers who usually prefer to freeball found these more comfortable and freeing than the average pair of boxers or boxer briefs.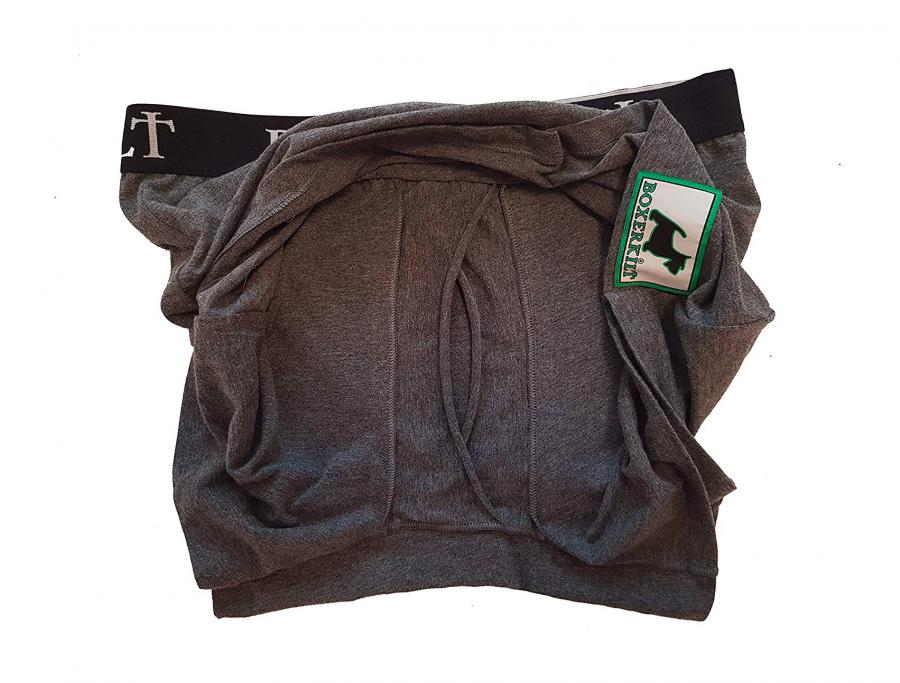 In one five-star review of the boxer kilts, Zack wrote, "I was not prepared for how functional and comfortable they are! The open area gives you breathing room you didn't know you needed and the kilt flap does not impede movement while wearing pants at all. If you are reading this, just try them…you won't regret it."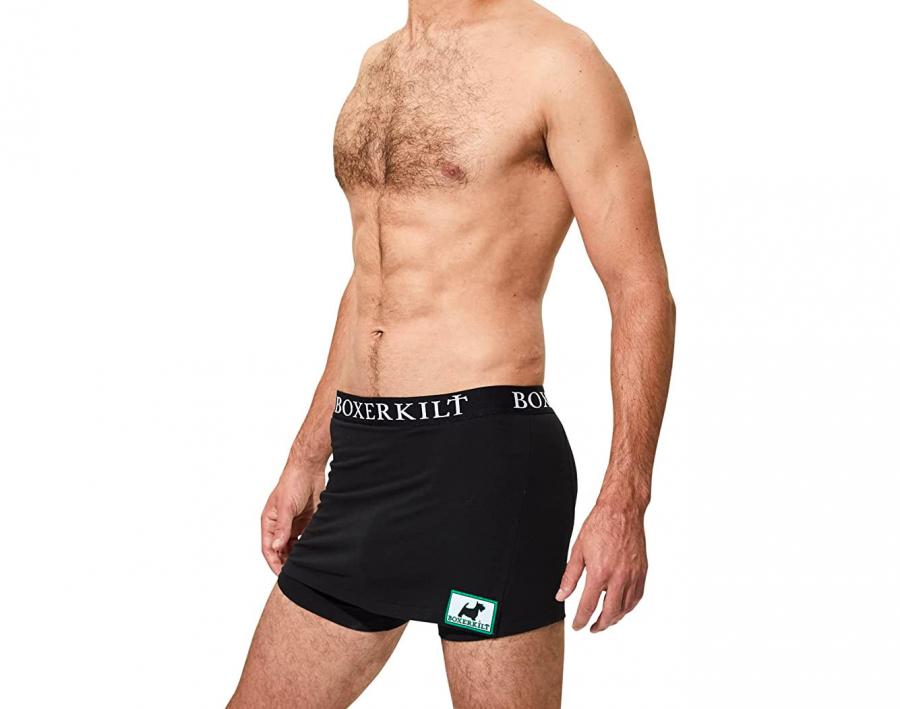 If restrictiveness isn't your problem with boxers, and it's instead not being able to stash liquor or avoid getting kicked in the nuts by your baby, you might want to try these speakeasy flask briefs or these built-in cup babyproof boxers. And if neither of those will solve your boxer problems, keep searching — we're sure there's a solution out there for you somewhere.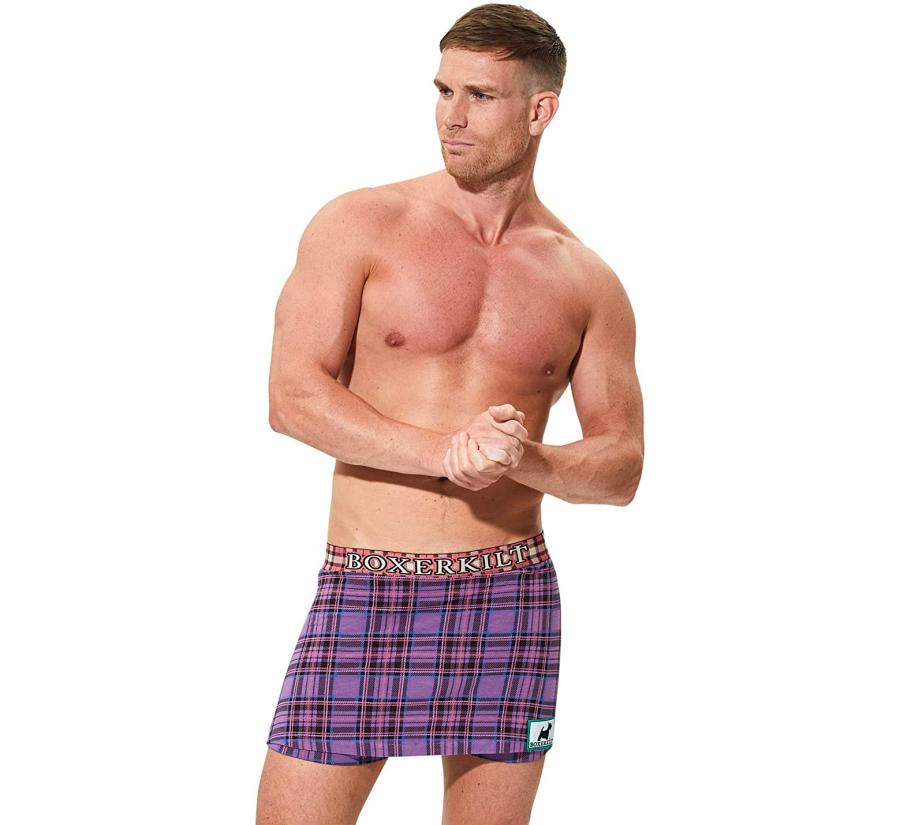 Be sure to pick up these boxer kilts for the ultimate airflow, and see how much you've been missing out on with those boring old bunched-up chonies.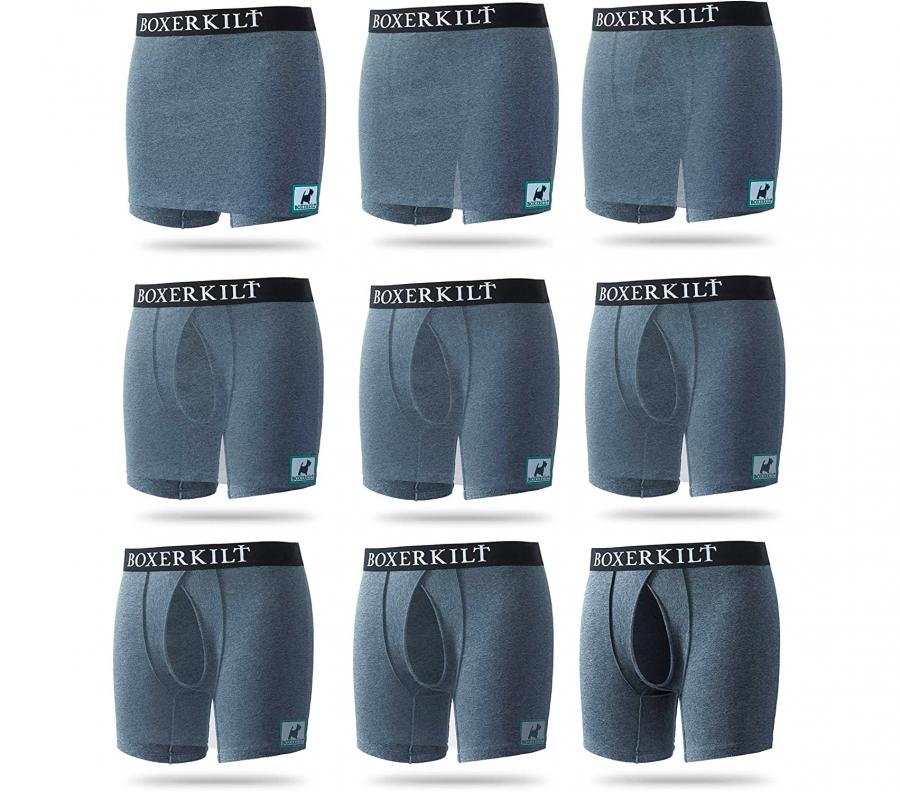 You can snag a pair of Boxer Kilts from Amazon at a cost of anywhere between $8 - $11 bucks depending on which version you select!