You Can Get a Bookcase Quilt Customized With Your Favorite Books and Hobbies On The Shelves
By Ryan on 10/23/2020 2:34 PM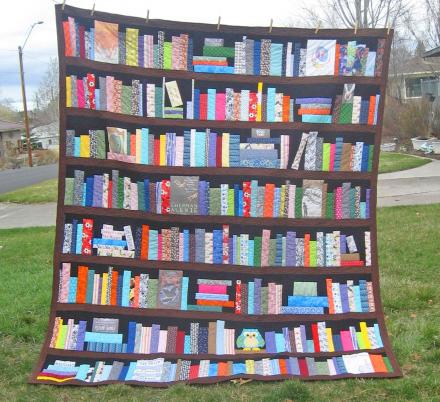 There's just something about a good quilt that just really makes you appreciate the hard work that goes into them. Take for instance this incredible stained glass quilt that must've taken forever to make! We've come across another incredible quilt design, and it's made to look like an actual bookcase that's filled with various books. The best part about the bookcase quilt is that it's completely customized, in that you can select your favorite books to be displayed outward, and you can even have a few personal pictures made to look like they're resting on the bookcase.
The bookcase quilt is handmade by Etsy store SewItSeamsCreations, who makes the quilt in various sizes ranging from a massive king size quilt, down to a twin size quilt, and even a smaller size down to a lap quilt or an even smaller wall hanging quilt. Since the bookcase quilt is entirely handmade with a fully customized order, you can expect prices to vary greatly depending on the size you select. Their smallest option goes for around 450 bucks, whereas their massive king size bookshelf quilt goes for upwards of 1,200 bucks.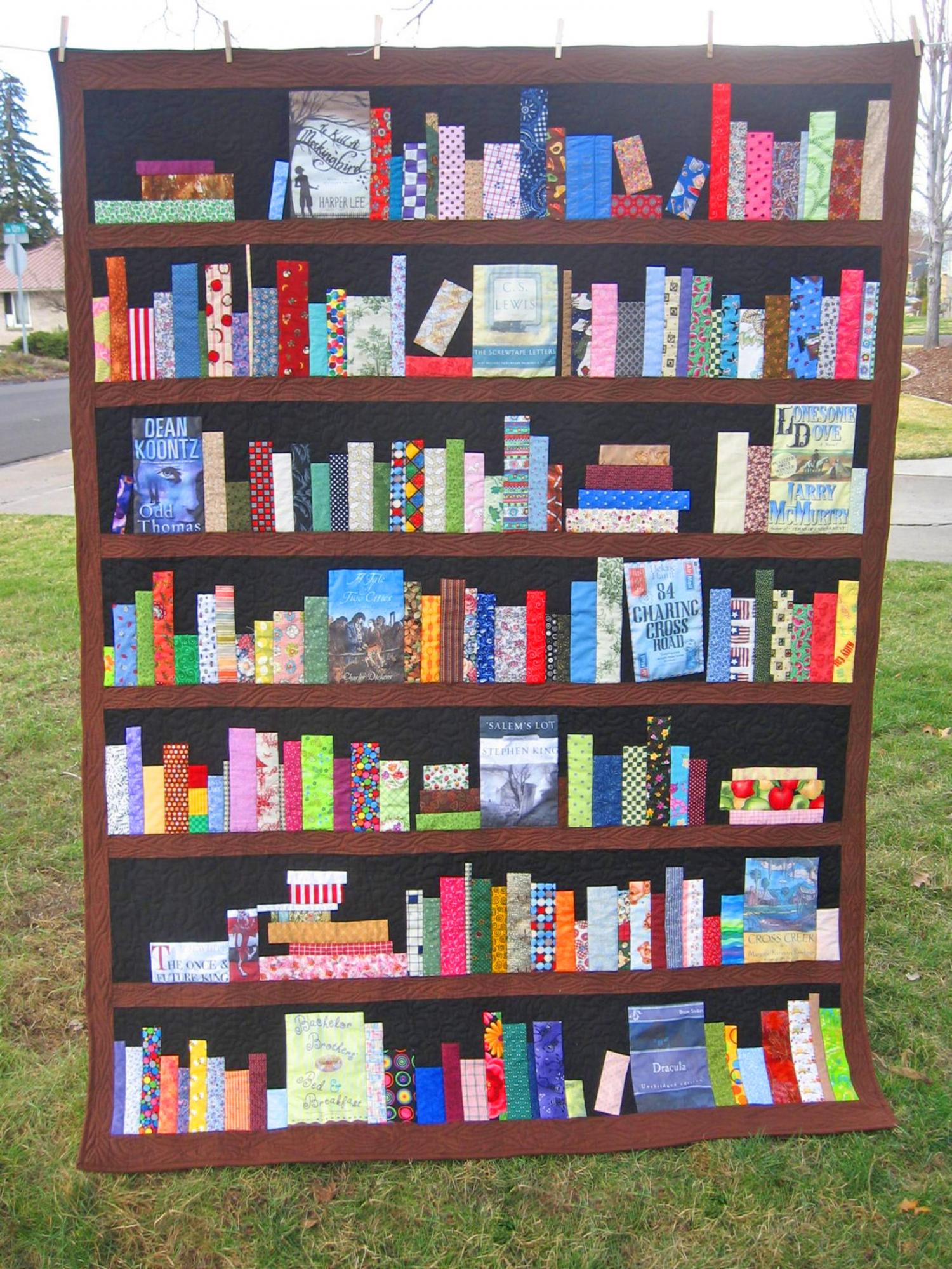 How the ordering process for the bookcase quilt goes is, you'll want to reach out to the Etsy seller via a private message to let her know the size, and customizations you'd like on your quilt, she can they relay wait times, and then finalize the order. One thing to note is that the images on their listing are just for past orders they made, and yours won't necessarily look exactly like any of them.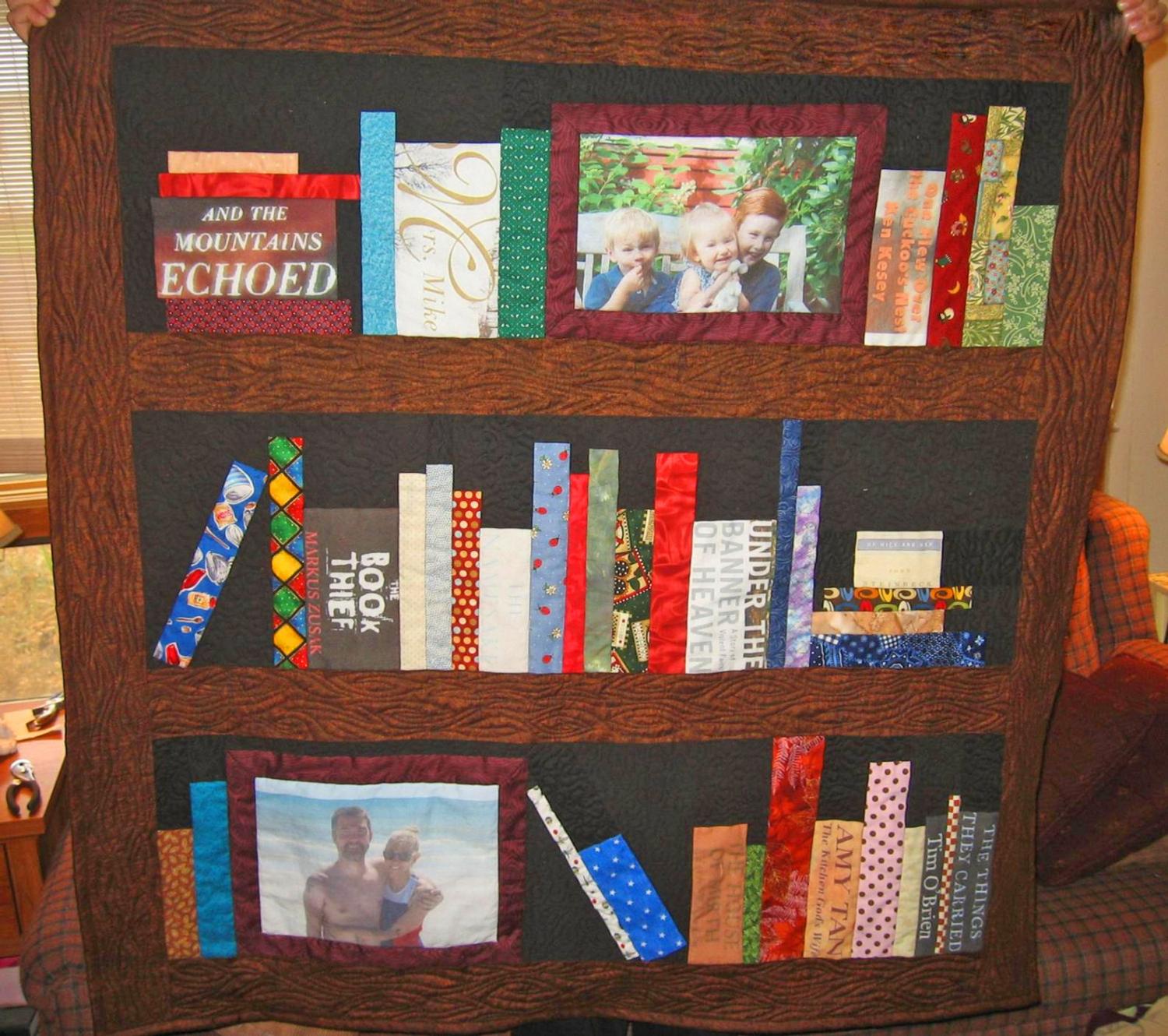 You can specify everything you want on each bookshelf, with two customizations per shelf. On their smallest option you have 3 bookshelves to customize, whereas their largest king size quilt has 8 shelves to customize. Things you can customize on each bookshelf include a flag, a mug, a globe, a castle, a piggy bank, a vase, a sleeping cat, a jar of berries, a picture frame with your family on it, or really anything you want (which she can make). Judging by the past order pictures, past items also include hobbies that people have including gardening items, a typewriter, a dog, an army badge, and more.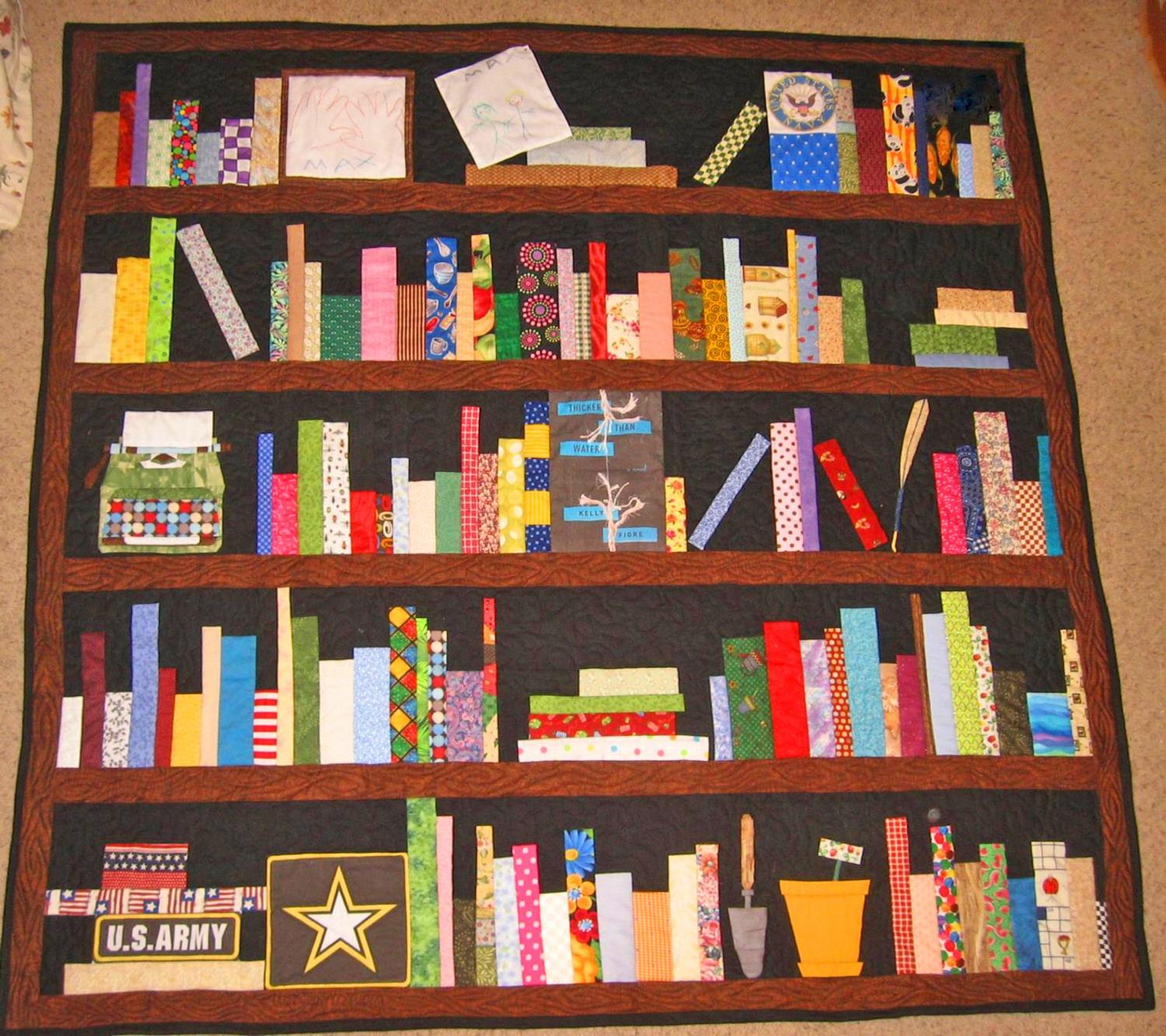 "The shelves on the quilt measure 10" high and the wood shelving 2" thick. I use black for the background and an assortment of fabrics for the book spines. I quilt and bind the quilt finishing it with a label.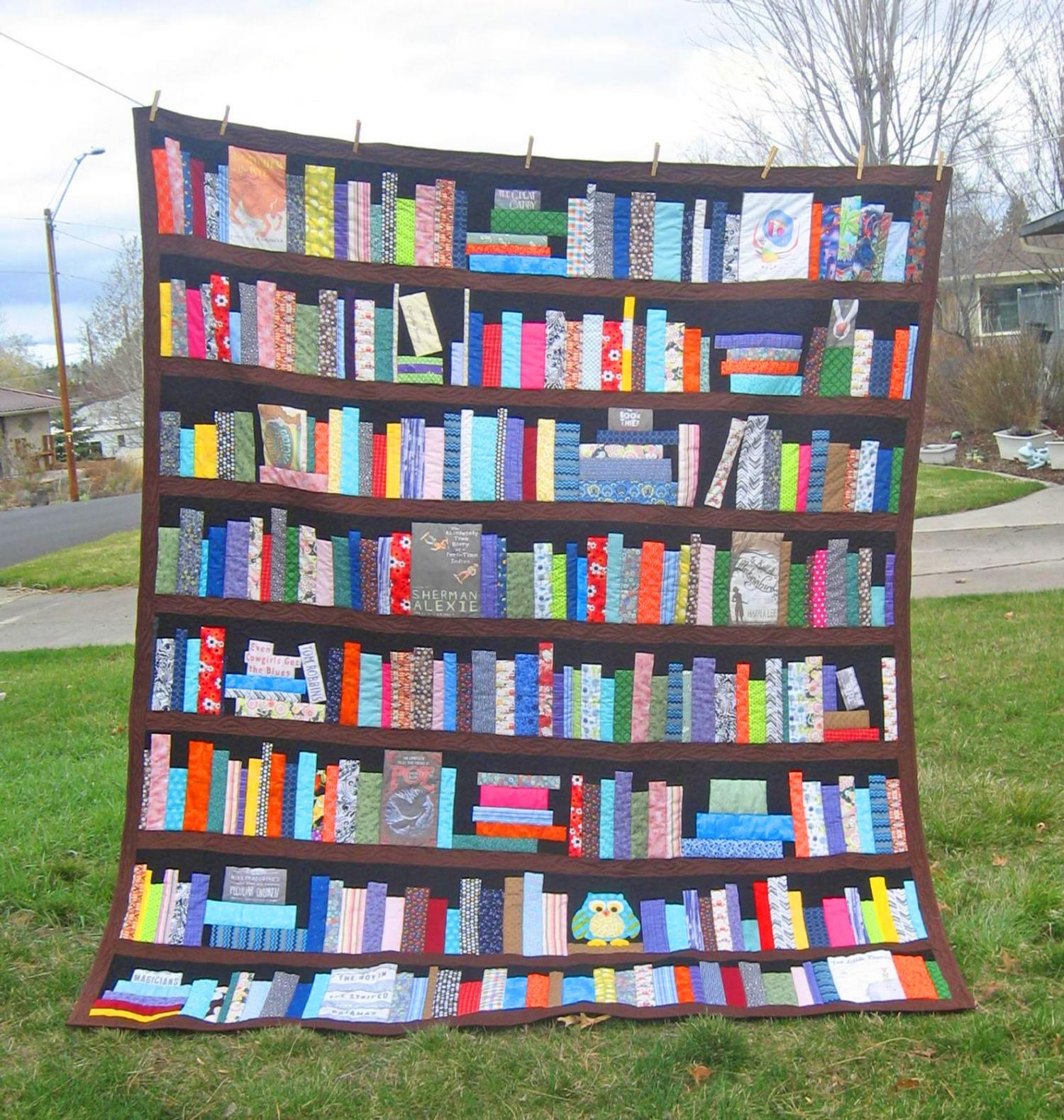 If you're looking for a memorable item that'll probably last for many lifetimes, and may just get passed-down to your loved ones one day, of these incredibly customized bookcase quilts might be it. It's a perfect way to display your hobbies, love for books, and even pictures of loved ones and pets all in one important piece that'll be cherished forever.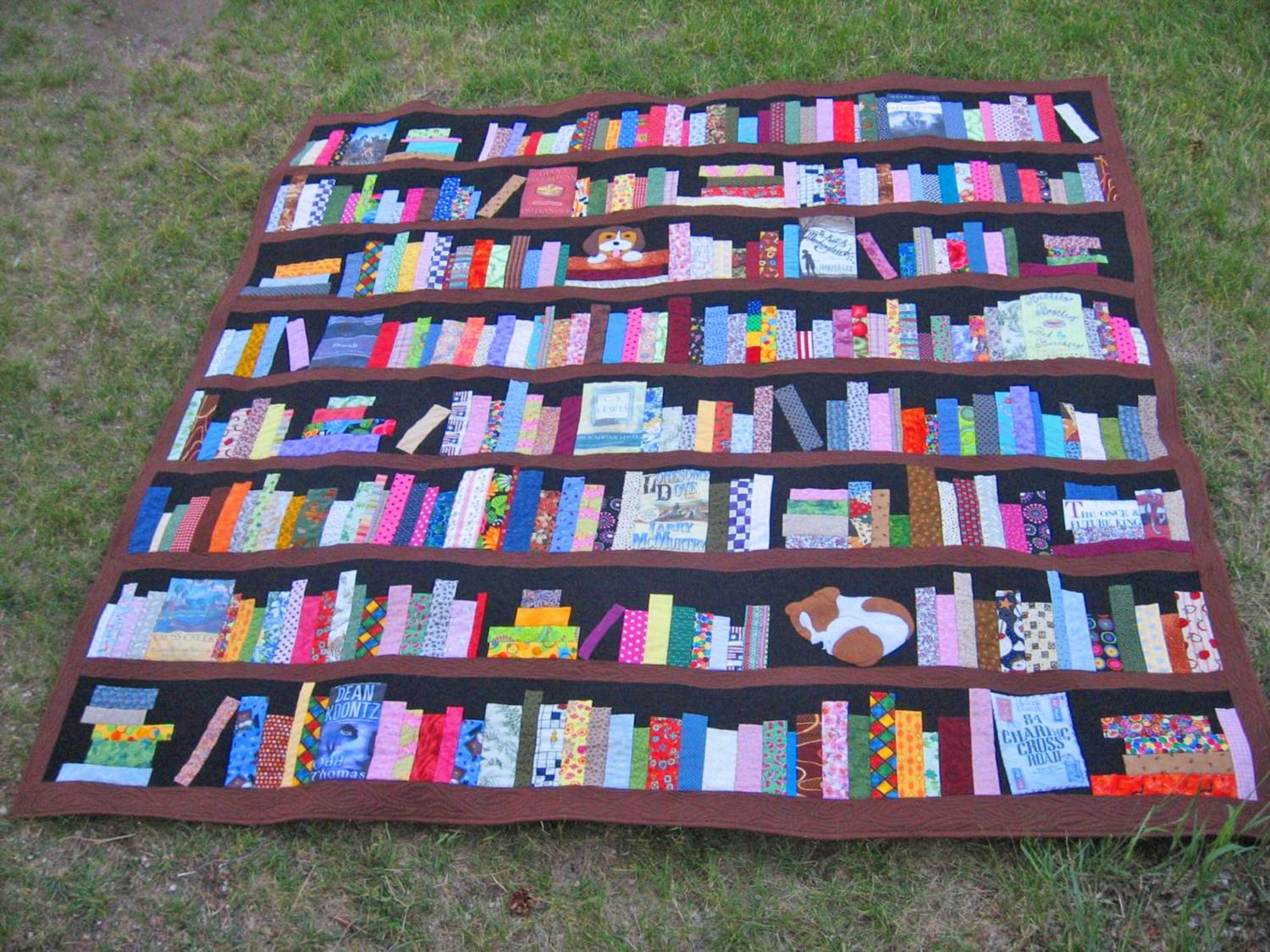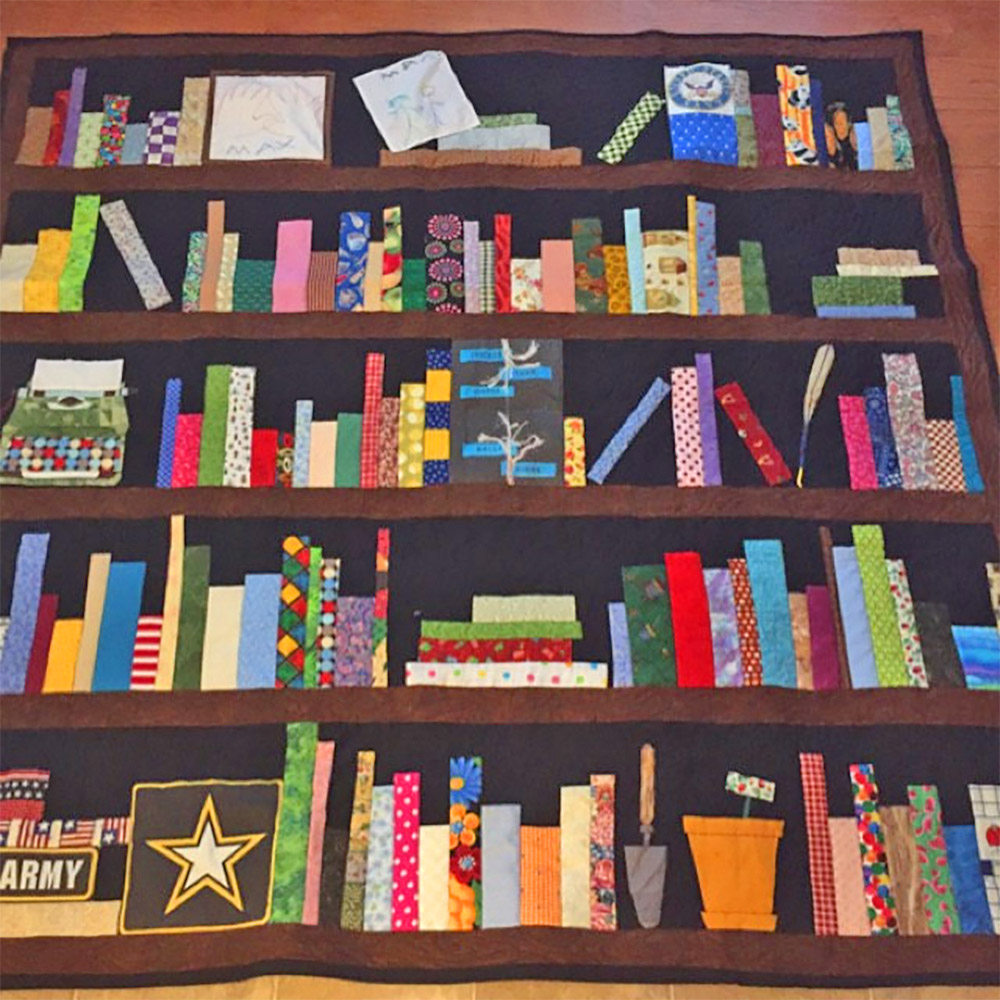 There are also a few other Etsy sellers that just offer regular bookcase quilts that aren't customized at at all, so if you're looking for something cheaper, albeit much less special, you can find a few options on Etsy. We features a few examples below, with links to each one below the image.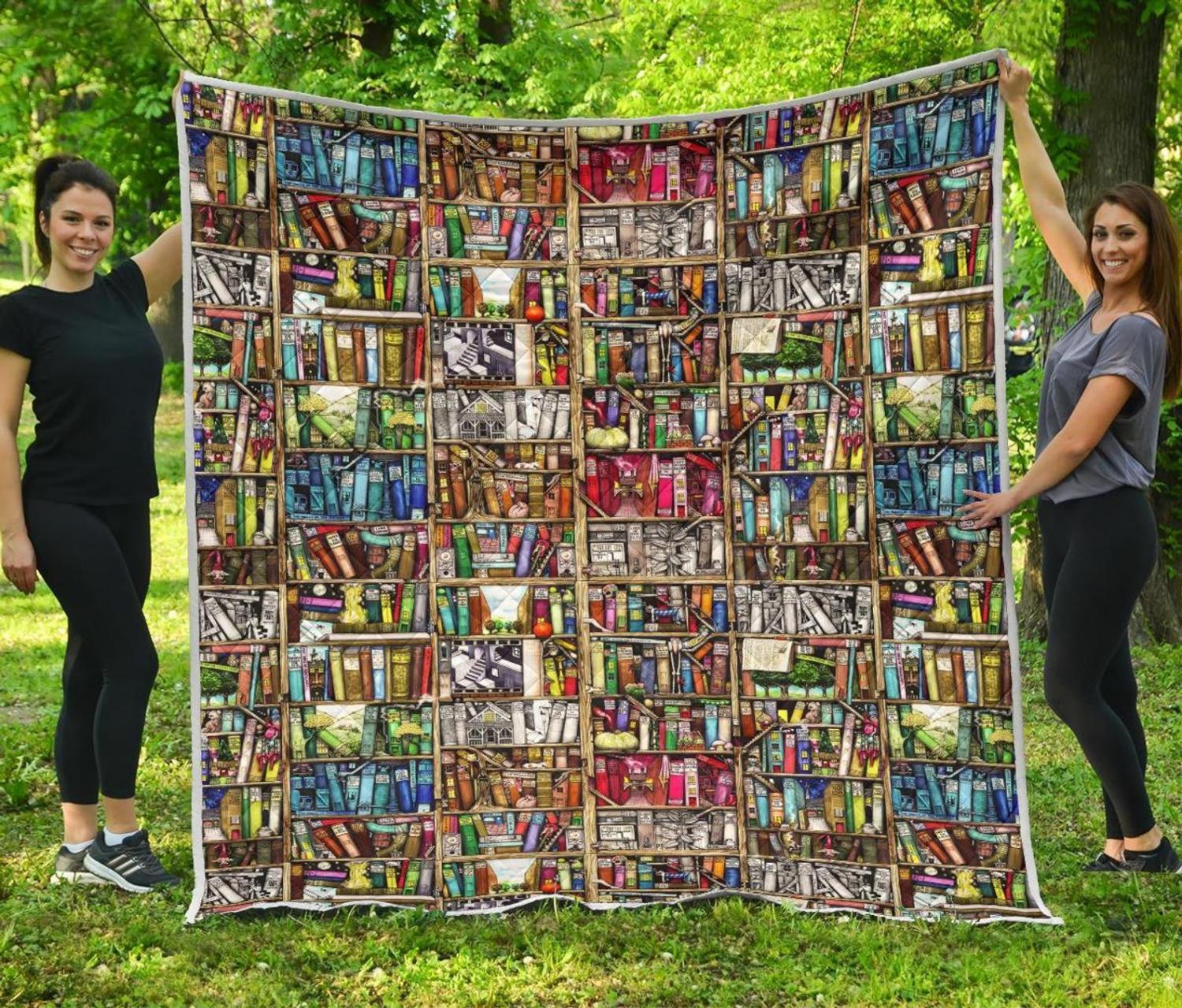 GET THIS ONE HERE GET THIS ONE HERE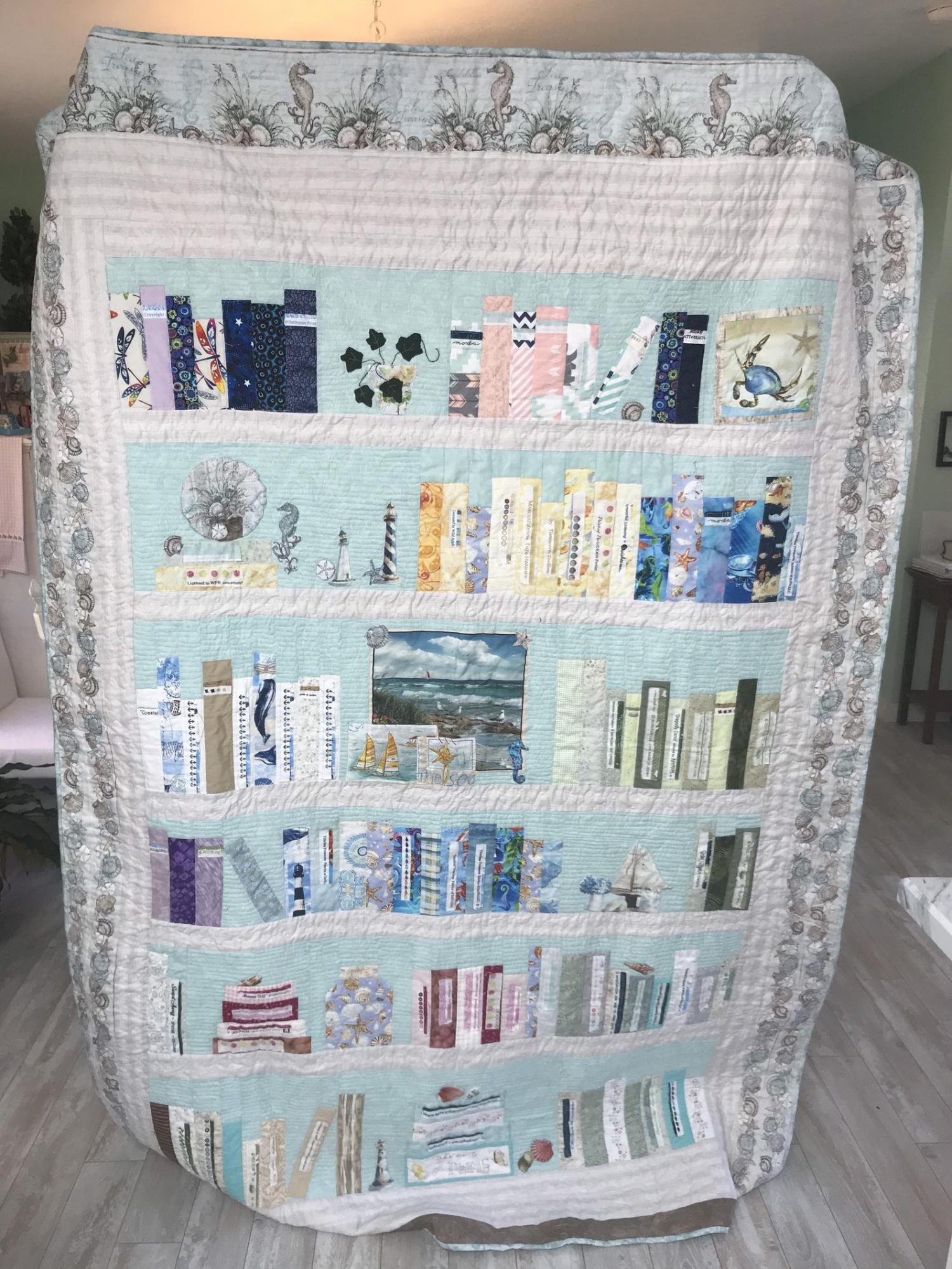 GET THIS ONE HERE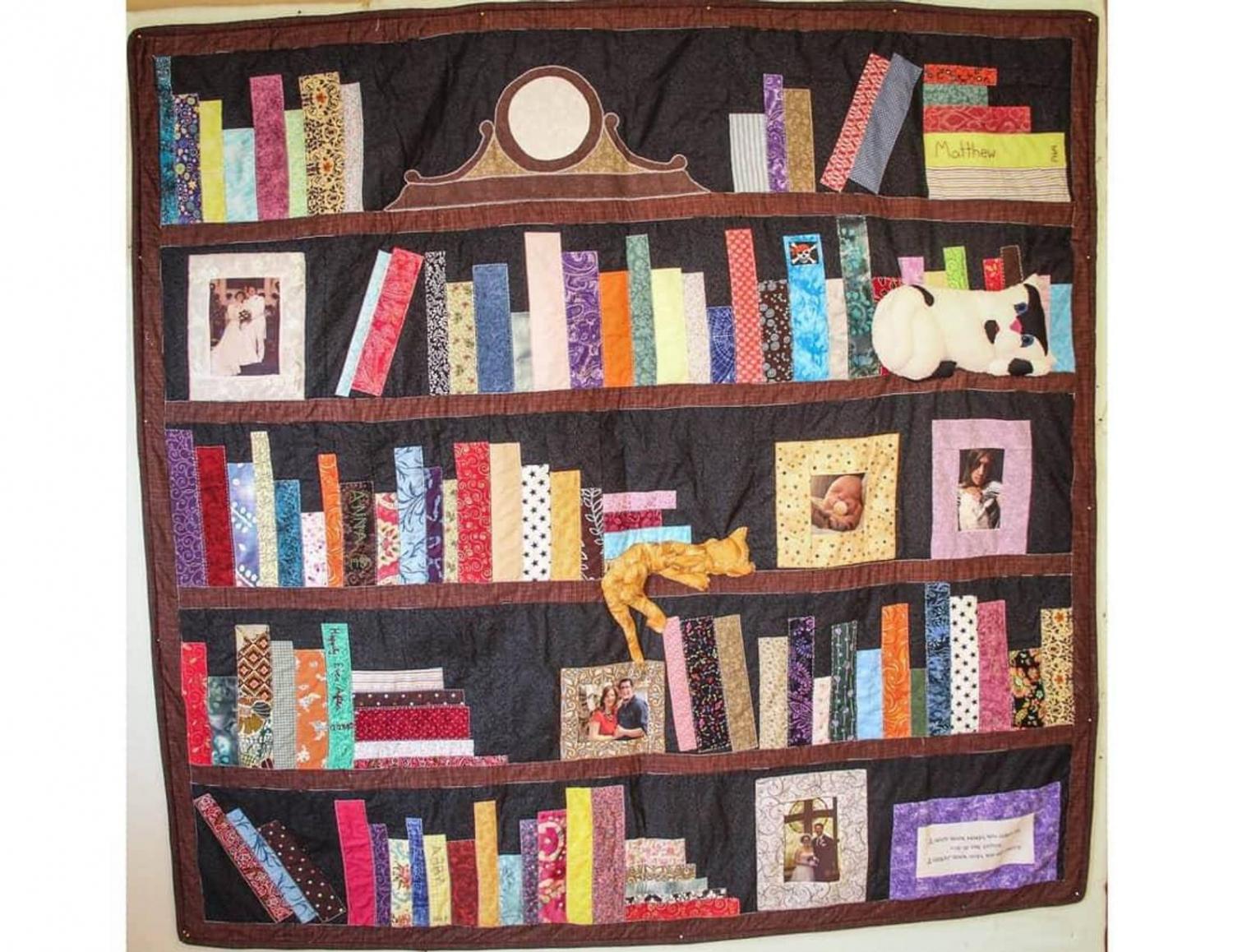 GET THIS ONE HERE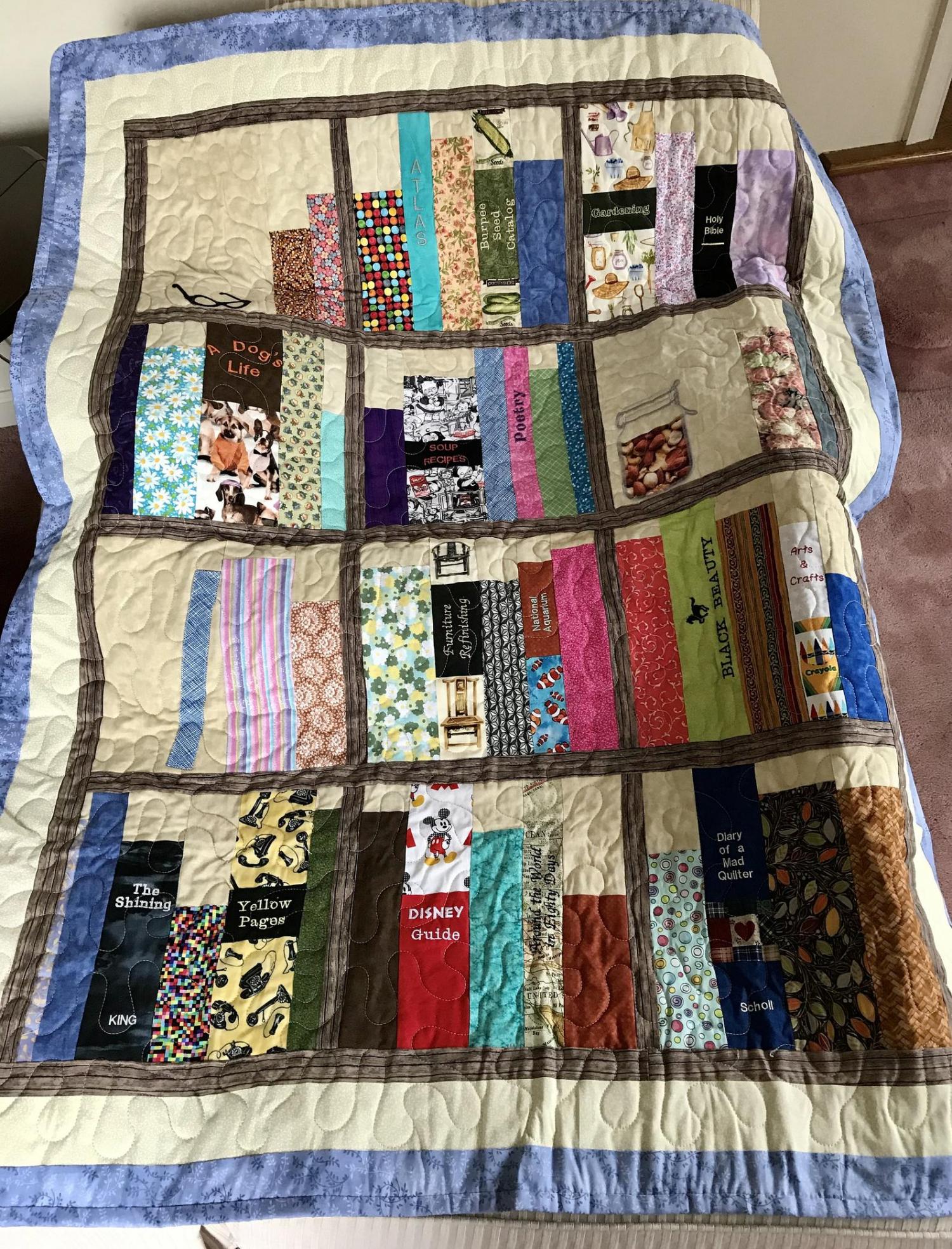 GET THIS ONE HERE